Scottish Games & Highland Gathering
The annual Scottish Games and Highland Gathering at Boone Hall Plantation is one of the most exciting events of the year, so be sure to "get aff yer bahoochie" on Saturday and head over there. You don't have to don your tartan kilt or your tartan scarf, but you're bound to have a tartan good time with a day full of music and sport.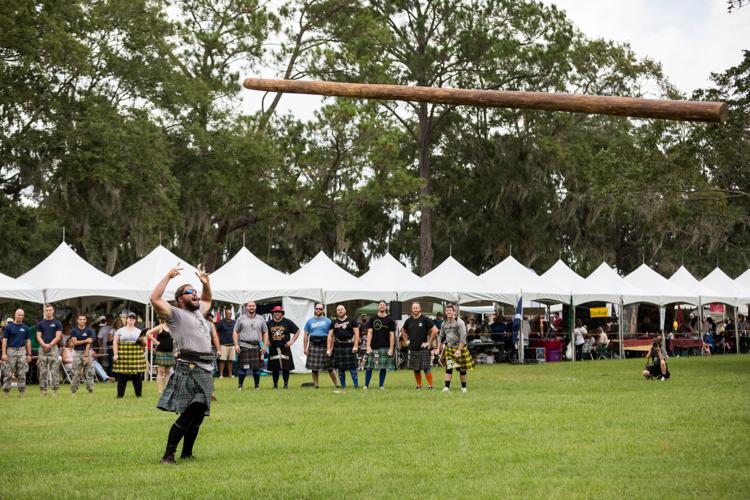 The heavy athletics competitions will include the Caber Toss (think telephone pole), Hammer Throw (not a Bob Vila-type hammer; a long and heavy rod with a heavy ball on the end) and Sheaf Toss (pitchforks with heavy burlap sacks filled with about 16 pounds of straw), as well as the female division. There also will be the Piping & Drumming Bands and Highland Dancing competitions, and the Border Collie demonstrations.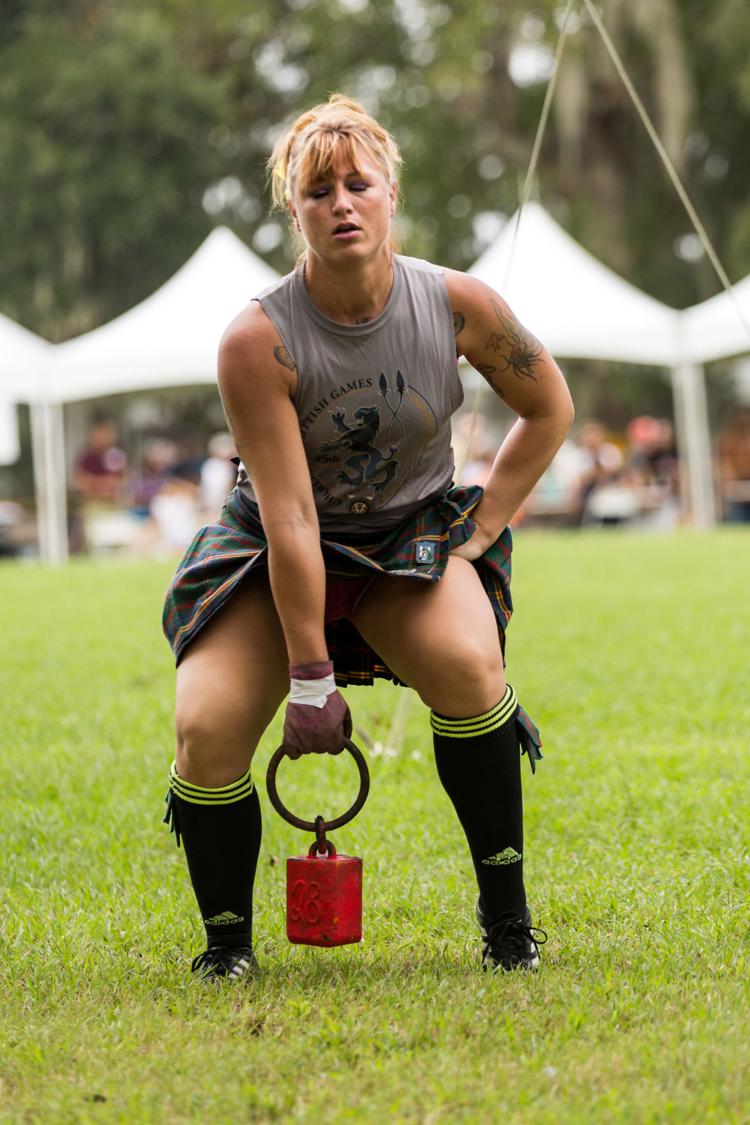 The "rousing and crowd-pleasing" Celtic rock band Cleghorn will provide additional musical entertainment, complete with bagpipe, fiddle and didgeridoo. Commonhouse Aleworks and Highland Brewing will provide the craft beers, and food vendors will offer up traditional Scottish fare, fish and chips and American fare for the non-adventurous palates. According to Jeffrey Castle, past president of the Scottish Society of Charleston, "We may even have haggis, depending on how the hunting season went back in Caledonia." The Children's Games will include the Scotch Egg Relay, face painting, storytelling and a bounce castle, and merchandise vendors will be on-site. Check the website for details on additional events on Thursday, Friday and Sunday.
WHEN: 9 a.m.-5 p.m. Nov. 3
WHERE: Boone Hall Plantation, 1235 Long Point Road, Mount Pleasant
PRICE: $20-$30 adult; $5 ages 6-12 years; free for ages 5 years and younger
MORE INFO: charlestonscots.org
Fall Festivals
Halloween is over, so now comes all things autumn-y and that means fall festivals, of which there are two this weekend.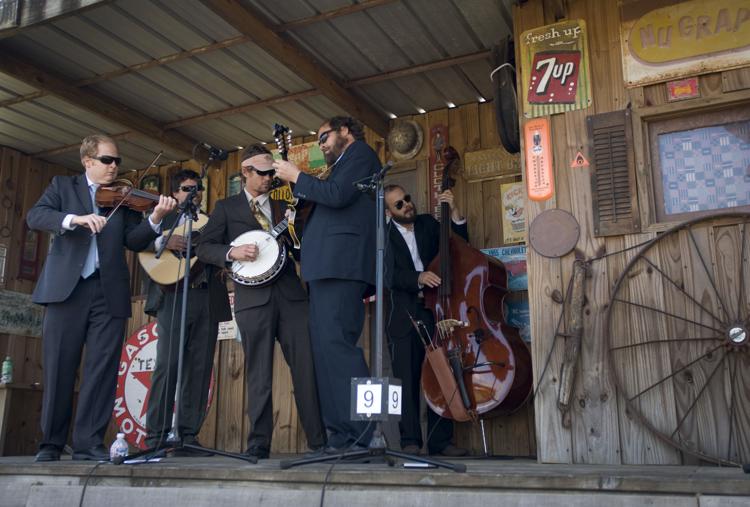 It's time again for bluegrass and barbecue at the annual Harvest Festival at Johns Island County Park on Saturday. At this "traditional Southern fall shindig," it's going to be about the music and the food. The "foot-stompin' showcase" of local bluegrass bands includes Roger Bellow & The Drifting Troubadours, Marshgrass Mamas, Gravel Road, Yee Haw Junction and River Boy. As for the groceries, expect Southern barbecue (as if there's any other kind that matters), roasted and boiled peanuts, kettle korn and festival fare from Dashi, Smokey Oak, Big Daddy's Pork Skins and others. More than 20 vendors will be on-site at the festival's crafters market and the kids can be entertained with hay rides, a stick pony corral, pumpkin decorating, penny diving and archery. Those ages 8-17 years can compete in the youth Archery Turkey Day Shoot. In truth, no turkeys will be harmed during this competition, but the winners will take home a frozen turkey. Folks that are interested in camping and horseback riding can check the website for details on the weekend trail ride at Mullet Hall Equestrian Center.
WHEN: 11 a.m.-5 p.m. Nov. 3
WHERE: Johns Island County Park, 2662 Mullet Hall Road
PRICE: $8 general; free for ages 12 years and younger
MORE INFO: 843-795-4386, ccprc.com/138/Harvest-Festival
Load up the car, the kids and your dogs and head out to Wadmalaw Island on Saturday for the blessing of the vines at the Boots, Bottles & Blessings Festival at Deep Water Vineyard and Firefly Distillery. This "music-rich" and "foodie-focused" festival will have a little bit of everything for everybody, with entertainment provided by Nashville recording artist and "American Idol" contestant Carly Moffa and local band TrickKnee. Food trucks include Mac Daddy, Greekin' Out, Dave 'N' Dubs, The Holy City Cupcakes and Braised in the South. As for beverages: Firefly Cocktails, Wine-a-Ritas and Low Tide Brewing, as well as tastings from the vineyard and distillery.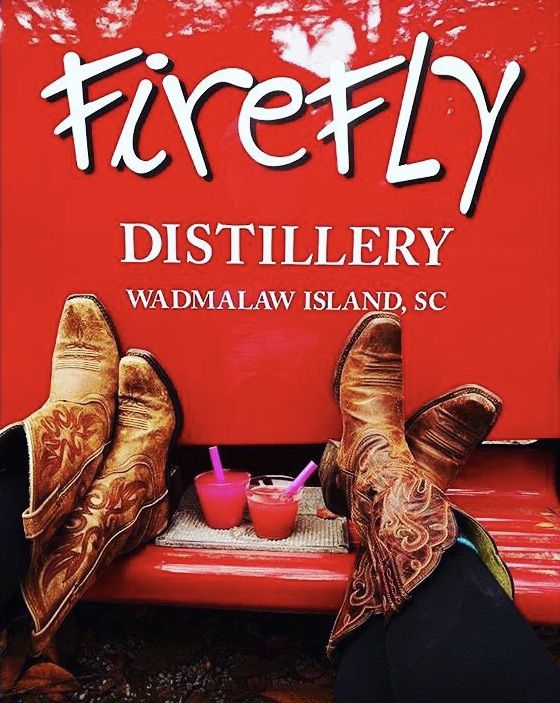 The "Fun for Kids" areas include slushies, swurfers, animals, a jump castle and mechanical bull rides, and local vendors will have gifts and other items available for purchase. Don't forget to wear your finest footwear for the Best Boots Contest, which has some pretty cool prizes for winners. Attendees are encouraged to bring blankets and chairs.
WHEN: 10 a.m.-5 p.m. Nov. 3
WHERE: Deep Water Vineyard and Firefly Distillery, 6775 Bears Bluff Road, Wadmalaw Island
PRICE: $5-$10 per car; $6-$7 tastings (cash-only)
MORE INFO: 843-559-6867, deepwatervineyard.com/the-events
Fam Jam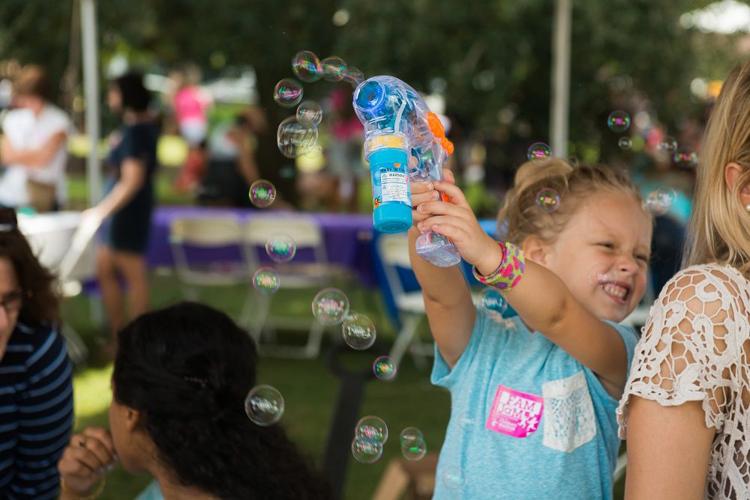 The Fam Jam, presented by the Children's Museum of the Lowcountry, returns to Marion Square on Saturday with a day full of fun, designed to celebrate family, community togetherness and the power of play with hands-on activities for kids to "move their bodies and stretch their imaginations." This year's Play Partners include Charleston County Parks, Society of Women Engineers, S.C. Stingrays, Birthdays For All and Soccer Shots, and entertainment will be provided by Electric Company, The Dirty Birds, Good Clean Fun and Peace, Love, Hip-Hop.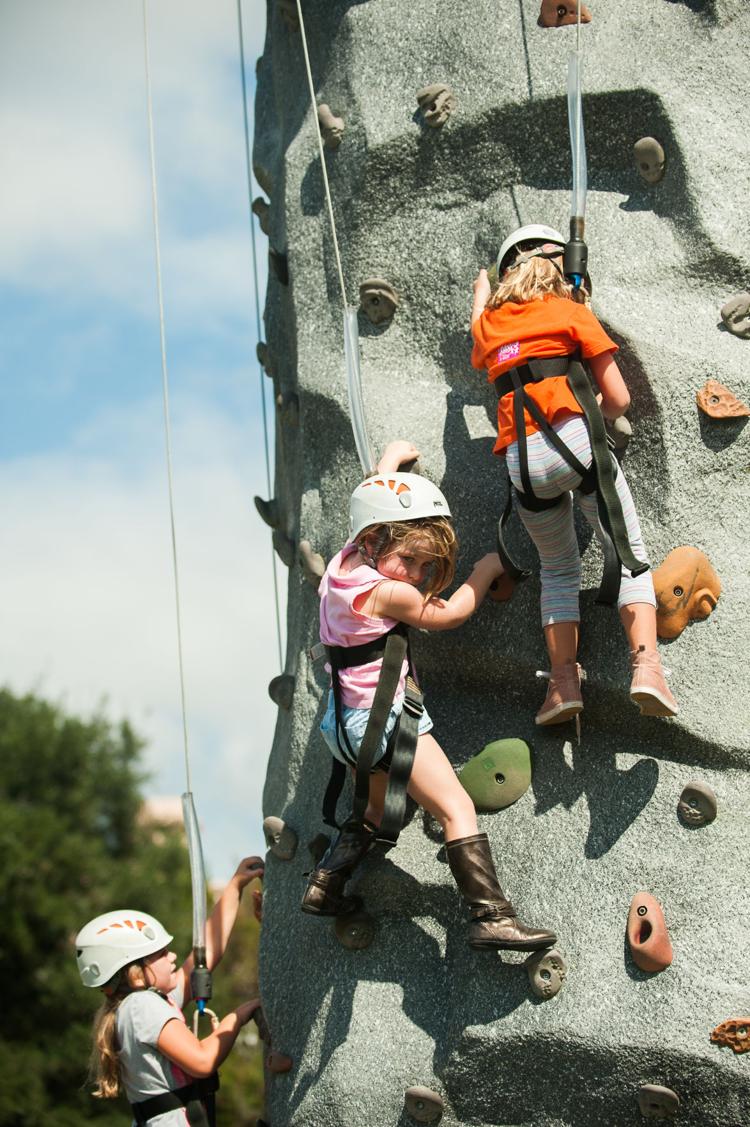 WHEN: 10 a.m.-2 p.m. Nov. 3
WHERE: Marion Square, 329 Meeting St., downtown Charleston
PRICE: Free
MORE INFO: 843-724-7327, explorecml.org/cml-events/fam-jam
Food Truck Festivals
If you're tired of stuffing your face with Halloween candy, there are some events this weekend where you can stuff your face with alternative foods.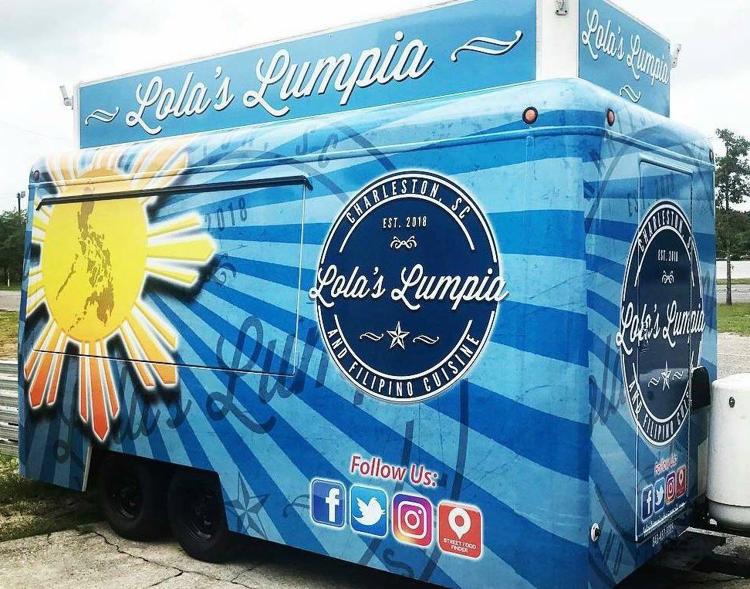 MUSC Health Stadium will host the inaugural Charleston Battery Food Truck Festival on Sunday, with more than 35 local food trucks. You'll get your Cory's Grilled Cheese, your Holy City Waffles, your Happy Thai, your Holy Rolly and so much more. There will be beer, including the Battery's own private label, Golden Boot Lager, brewed by Rusty Bull Brewing. Don't worry about your Sunday afternoon football games; NFL games will be broadcast on the Jumbotron. Attendees are encouraged to bring blankets, chairs or tents, their own games or kids' activities (frisbees, footballs, soccer balls, of course) and leashed dogs are welcome. There also will be a DJ, so it sounds like it may be one great big tailgate party.
WHEN: 11 a.m.-6 p.m. Nov. 4
WHERE: MUSC Health Stadium, 1990 Daniel Island Drive
PRICE: Free admission
MORE INFO: facebook.com/events/208376496518432
The Lowcountry Food Truck Rodeo at Riverfront Park on Saturday is a fundraiser for the MUSC Shawn Jenkins Children's Hospital, featuring 20 food trucks ranging from Grill Kings to Semilla, Samira's Gyros to Fauzia's Kitchen. There will be a beer and wine garden, local musicians Bender Funk and Chris Dodson will provide live entertainment and the kids' zone includes face painting, jump castles, corn hole and Paw Patrol. Local mascots are also expected to drop by. Speaking of Paw Patrol, leashed dogs are welcome to join in on the festivities.
WHEN: 11 a.m.-5 p.m. Nov. 3
WHERE: Riverfront Park, 1001 Everglades Ave., North Charleston
PRICE: Free admission
MORE INFO: facebook.com/events/678117919211296
The season's final Food Truck Friday at The Ponds is, well, Friday, featuring Page's Okra Grill, Bac'n Me Crazy, Brunch Holiday and four other food trucks. Local musician Cat Strickland will provide live entertainment and there will be some activities for the wee ones as well. Attendees are encouraged to bring blankets and chairs and coolers (with adult beverages) are permitted.
WHEN: 5-8 p.m. Nov. 2
WHERE: Schulz-Lotz Farmhouse, 326 Hundred Oaks Parkway, Summerville
PRICE: Free admission
MORE INFO: 843-900-8556, bit.ly/2Ol3qL6