Celebrating a long holiday weekend? Here are some post-4th events to enjoy in Charleston. 
History Fair at Magnolia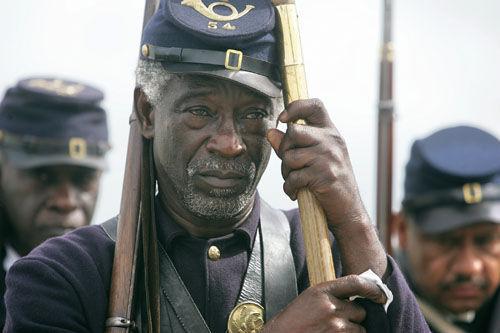 The seventh annual History Fair returns to Magnolia Plantation and Gardens on Saturday, designed to pique the interest of amateur and serious historians, old and young alike. Around 30 Lowcountry groups and organizations that promote and preserve area history will be represented, including the Avery Research Center for African American History and Culture, Gullah Geechee National Heritage Corridor, Fort Moultrie and Fort Sumter, the Old Exchange Building and Provost Dungeon, Drayton Hall, the Charles Pinckney National Historic Site, Emanuel AME Church and Friends of the Hunley. 
The living history programs, always a personal favorite, will include a blacksmith, storytellers and cooking and brick-making demonstrations. The Slave Dwelling Project, founded by Joseph McGill (also the history consultant with Magnolia), will present "Inalienable Rights: Living History Through the Eyes of the Enslaved" at the plantation's former slave cabins. 
An added bonus: Admission will be free for school teachers, college/university faculty and active duty military and their immediate families (with valid identification, of course).
WHEN: 10 a.m.-3 p.m. July 6
WHERE: Magnolia Plantation and Gardens, 3550 Ashley River Road, Charleston
PRICE: Free with general garden admission: $10-$20; free for ages 5 and younger
MORE INFO: 843-571-1266, magnoliaplantation.com
Blue Dogs at the Jammer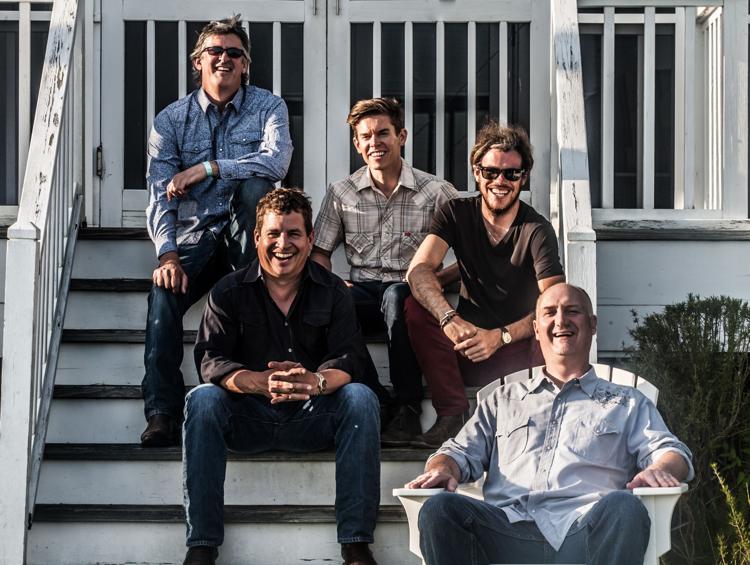 Local American roots band The Blue Dogs, one of Charleston's favorites for over 30 years and inducted into the Lowcountry Music Hall of Fame in 2018, will bring the bluegrass/country/rock/soul mash-up back to The Windjammer on Friday as part of the Jammer's Outdoor Sunset Concert Series. On the beach stage will be the "Blue Dogs Big Band," as guitarist Bobby Houck calls it, featuring Houck, Hank Futch, Greg Walker, Parker Dewitt, Dan Hood and Charlie Thompson. Joining them will be special guests Travis Allison on the keys and the "Lowcountry Horns" section, featuring Steve Spaulding, Ken Mullin and Brent Swaney.
The band will make a formal announcement about the annual Homecoming Show at the Charleston Music Hall, which always benefits pediatric cancer research at the Medical University of South Carolina's Shawn Jenkins Children's Hospital. Keep in mind, though, that special show won't be until much later in the year, so Friday night may likely be the last chance to see them all perform together until the homecoming. 
WHEN: 6 p.m. doors, 7 p.m. show July 5
WHERE: The Windjammer, 1008 Ocean Blvd., Isle of Palms
PRICE: $15-$20
MORE INFO: 843-856-8596, the-windjammer.com
Movies and more movies
Looking to beat the heat this week? Several venues around town are offering some special (indoor) movie screenings — some for the family and some that could make a good date-night for the grown-ups.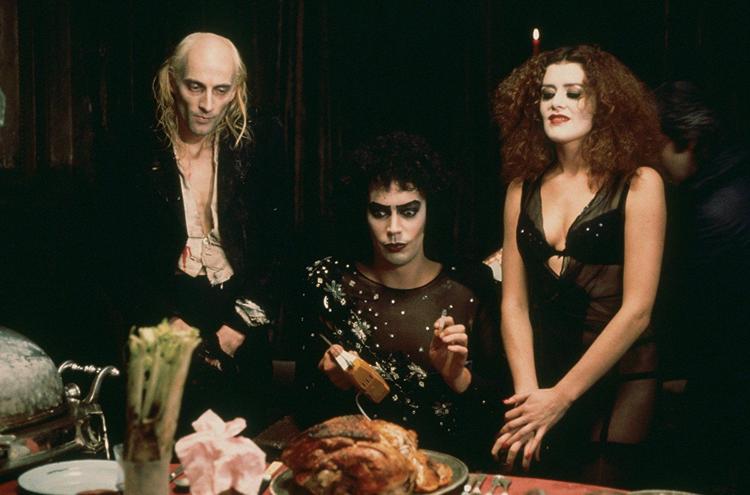 The Terrace Theater on James Island (1956 Maybank Highway) will present its monthly screening of "The Rocky Horror Picture Show" (1975) at 11:55 p.m. Friday, featuring a shadow cast performance with Charleston's Absent Friends ($11). 843-762-4247, terracetheater.com
The Terrace will screen Fathom Events' "Hamlet" (2015) at 7 p.m. Monday, starring Benedict Cumberbatch as Shakespeare's moody Dane in the performance with National Theatre Live with the Royal National Theatre in London ($14).
Also at the Terrace, "The Flinstones" (1994) at 11 a.m. Wednesday as part of its annual Lowcountry Parent Family Film Series ($4 general; free for ages 10 and younger). The series will continue on Wednesdays through August 21 with a different children's film each week.
The St. George Public Library (506 N. Parler Ave.) hosts Family Movie Matinee Fridays at 1 p.m. each week and refreshments are provided (free).
The Dorchester County Library (76 Old Trolley Road, Summerville) continues its "Harry Potter" movie series at 1 p.m. Monday, leading up to its Harry Potter Birthday Festival on July 31 (free).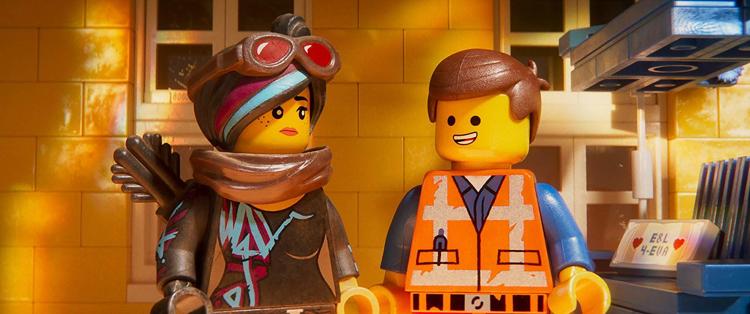 The Citadel Mall in West Ashley (2070 Sam Rittenberg Blvd.) will screen "The Lego Movie 2: The Second Part" (2019) in Center Court at 6 p.m. Monday (free). 
The Charleston Music Hall (37 John St., downtown Charleston) continues its Summer of Potter Film Series with a screening of "Harry Potter and the Order of the Phoenix" (2007) at 7 p.m. Monday ($8).
Also at the Music Hall, as part of its Summer Sing-Along Series, a screening of "Mamma Mia!" (2008) at 7 p.m. Wednesday, so get those pipes ready for all ABBA, all night.
Sounds on the Square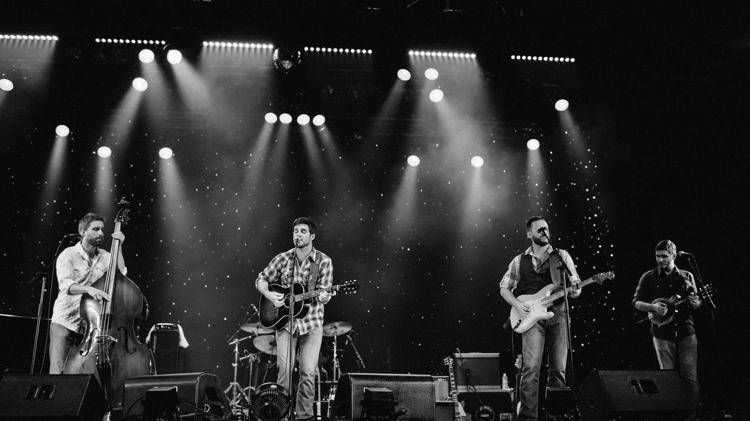 The town of Summerville and Nexton have come together to present the Sounds on the Square summer concert series, rotating every other Friday between Hutchinson Square and Nexton Square. This week is the second in the series and will feature indie Americana/roots-rock band Sideshow Americans out of Johns Island (Whitt Algar, Ryan Bonner, Dan Wright and Cory Jarrett). The band is currently working on an album to be released later this year, so expect some new tunes for your listening pleasure.
There will be food trucks from Burgers 'N Freys, Rolled Quesadillas and Kona Ice, and Bojangles will be giving out free glasses of sweet tea. Hutchinson Square also boasts some locally-owned establishments that will be open for business, including Homegrown Brewhouse, Montreux Bar & Grill and Accent on Wine. This concert is sponsored by The Summerville Shopkeepers, a collection of all the merchants of downtown Summerville.
Coming up: Caroline Heller Band on July 19 and Outshyne on August 2.
WHEN: 6-8 p.m. July 5
WHERE: Hutchinson Square, 102 S. Main St., Summerville
PRICE: Free admission
MORE INFO: 843-900 3094, nexton.com/sounds
Shovels & Rope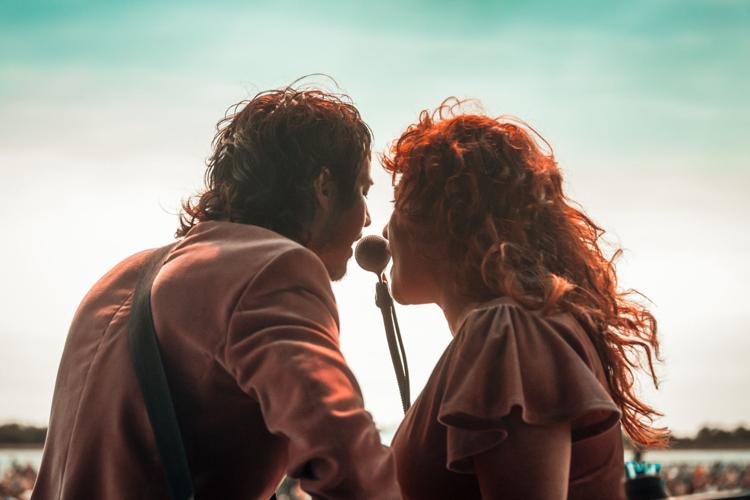 Shovels & Rope, the Charleston husband-and-wife duo Michael Trent and Cary Ann Hearst and curators of the annual High Water Festival, will bring their music back with a hometown performance at Volvo Car Stadium on Friday. The Americana Music Honors & Awards winners are touring in support of their latest album, "By Blood," which features their "Southern-infused roots/rock/punk style that has defined (their) career," according to press relations firm All Eyes Media.
Also performing at Friday's Wheels of Soul tour will be headliners the Tedeschi Trucks Band (Susan Tedeschi and Derek Trucks, also a husband-and-wife duo) and Blackberry Smoke out of Atlanta.
"Shovels & Rope: The Movie" had a local screening at the Charleston Film Festival in March, with a wider release still expected. Later in the year, an illustrated children's book based on "C'mon Utah" from the new album will be published.
WHEN: 6 p.m. July 5
WHERE: Volvo Car Stadium, 161 Seven Farms Drive, Daniel Island
PRICE: $28-$75
MORE INFO: volvocarstadiumconcerts.com