From horror movies to outdoor concerts, here's what to do in Charleston this weekend.
'Crimson Screen' Horror Film Fest
"Where shopping costs you an arm and a leg." — "Chopping Mall"
A horror movie's tagline gives you an idea of what to expect, which for me, always means the same thing: I'm going to be scared out of my gourd and wonder why I put myself through the agony every single time. Once, I came out of the theater with bruises on my forehead from pressing my fingertips so hard for two hours.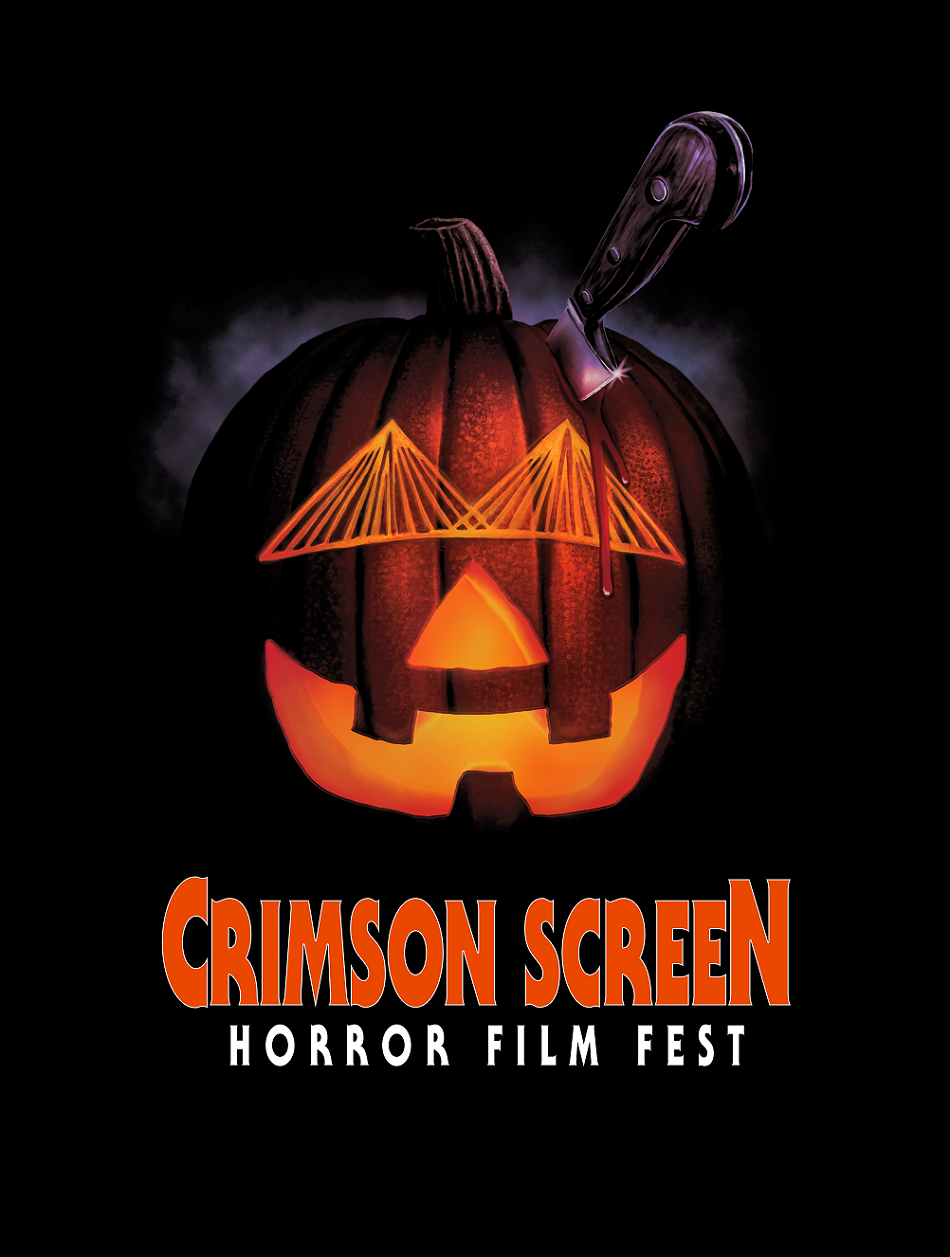 The sixth annual Crimson Screen Horror Film Fest returns to Park Circle this weekend with nine independent features, 56 short films and the tagline, "Terror carves its way home!" It's an homage to "Halloween" — "The night HE came home" — the theme for this year's festival. The 2018 "Halloween" release, starring Jamie Lee Curtis, was filmed in Charleston and this year's Horror Icon Award will go to P.J. Soles, who starred in the original "Halloween" (1978), directed by John Carpenter. Soles was in numerous other horror films, including "Carrie" (1976), "Blood Bath" (1976) and Rob Zombies' "The Devil's Rejects" (2005), but also starred outside the genre in "Rock 'n' Roll High School" (1979) with The Ramones, "Private Benjamin" (1980) with Goldie Hawn and "Stripes" (1981) with Bill Murray. She will host a Q&A panel on Saturday and be available for meet-and-greets throughout the festival.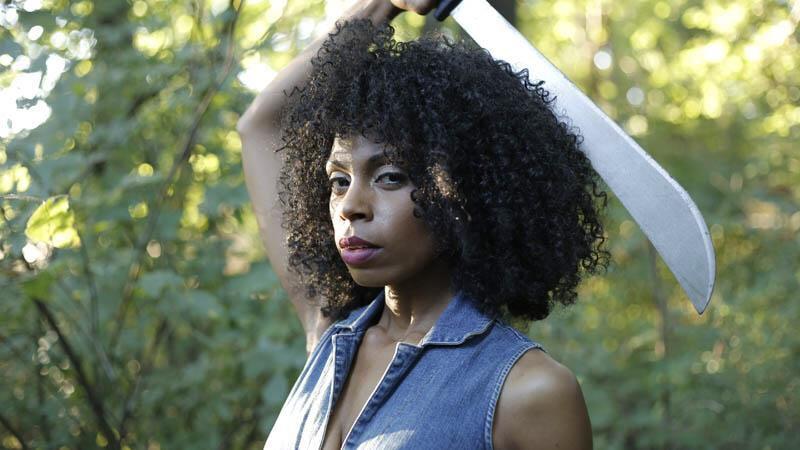 I have thoroughly enjoyed going through the subjects of some of this year's films: a house plant from hell, a young morgue attendant who "encounters an unwelcome visitor," a "sharp-dressed" demon, a "fossil" from an abandoned nuclear power plant, a diabetic trucker and of course, you've got your zombies, werewolves, vampires, witches, ancient evil, deformed monsters, reattached body parts, killer clowns, overnight camping-gone-wrong, underwater swamp predators and so much more.
The Crimson Screen festival is special in that it puts a spotlight on South Carolina films and filmmakers and tries to give them specific attention, including the Homegrown Horror Award. Some visiting directors will have Q&A sessions following their film screenings and CRIMMY awards will be given out for filmmakers and screenwriters on Sunday evening.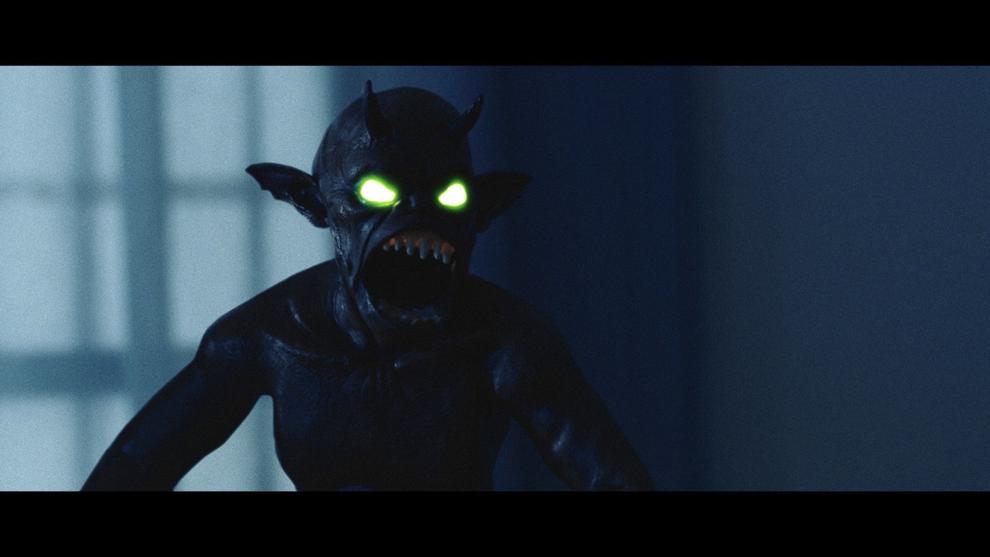 Good news: You can still be a part of the festival if you don't see any of the films. Two after-parties are planned in Park Circle: ax-throwing at Blade & Bull from 10 p.m.-midnight on Friday and a horror dance party with DJ Kevin Young beginning at 9 p.m. at The Sparrow on Saturday.
If screenings sell out, limited daily tickets will be available on a first-come, first-served basis at the theater.
WHEN: Opening Night Mixer for VIP passholders: 8 p.m. May 23; Screenings: 10 a.m.-10 p.m.-ish May 24-25; 9 a.m.-7:30 p.m.-ish May 26; Awards Ceremony 8 p.m. May 26
WHERE: South of Broadway Theatre, 1080 E. Montague Ave., North Charleston
PRICE: $20; VIP sold out
MORE INFO: 843-745-0317, crimsonscreenfilmfest.org
Beard & 'Stache Championships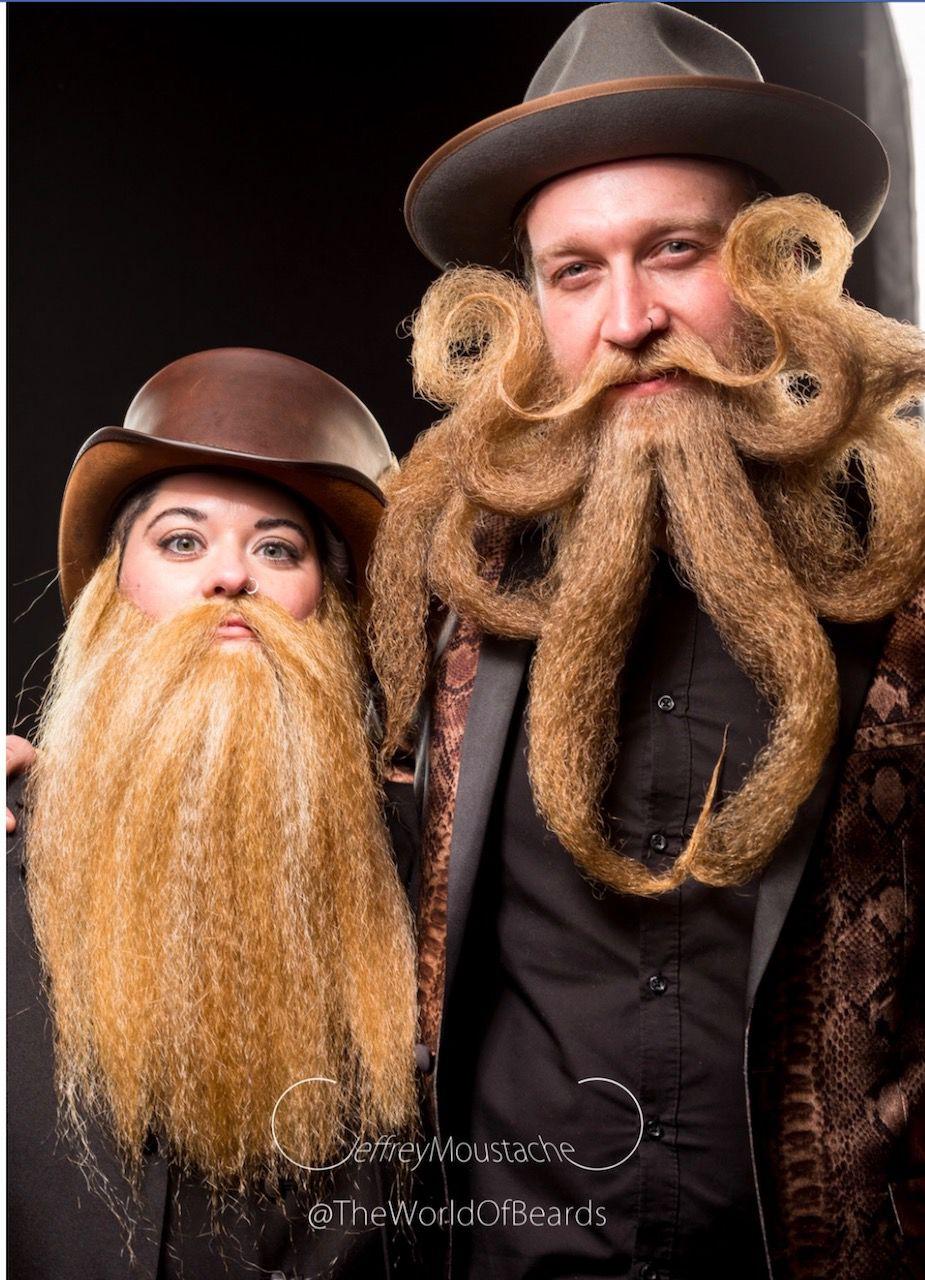 Always an outstanding visual spectacle, the 10th annual Southeastern Beard & Moustache Championships return to the Music Farm on Saturday, hosted by the Holy City Beard & Moustache Society, whose motto is "bringing back the facial hair stylings of the '80s ... the 1880s."
In promoting a previous championship, I mentioned how long, and sometimes elaborate, beards were becoming a really big deal. That's still true two years later. So much so that I saw my first "beardnet" on a guy behind the deli counter this past weekend. I have since learned that is a commonplace thing these days and I think it's pretty awesome.
There are more than a dozen awards to be given in the categories of full beard, partial beard, moustache and artificial (women and children). Proceeds will benefit Big Brothers & Big Sisters of the Lowcountry.
The Tattooed Moose on Johns Island will host a welcome and registration party on Friday from 6-9 p.m., an opportunity to "meet and mingle with some of the best facial hair in the world." Holy City Brewing will host a farewell brunch on Sunday from 11 a.m.-2 p.m.
WHEN: Championships: 6-11 p.m. May 25
WHERE: Music Farm, 32 Ann St., downtown Charleston
PRICE: $20 competitor; $10 spectator
MORE INFO: holycitybeards.org or bit.ly/2JwiRC0
Freshfields Summer Series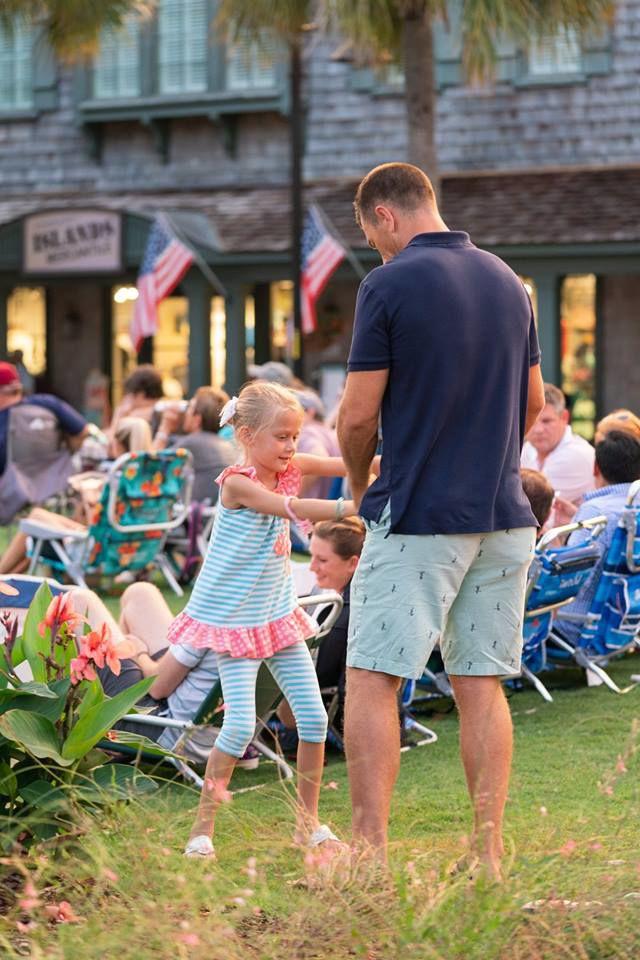 For those of you not interested in the hustle and bustle of downtown or the traffic at the beaches this Memorial Day weekend, Freshfields Village will host the kickoff of its free summer programming with the return of the Music on the Green series Friday and Saturday. Featured this week will be multi-genre party bands Java (Friday) and The Coppertones (Saturday). Food and beverage vendors will have options available for purchase and attendees are encouraged to brings blankets and chairs for comfort. Music on the Green will run from 6-9 p.m. every Friday through Aug. 30. Additional entertainment acts for the series include the Louie D. Project, Shem Creek Boogie Band, Shrimp City Slim, The Rising Tide and HiCALIBER (formerly the Port Authority Band).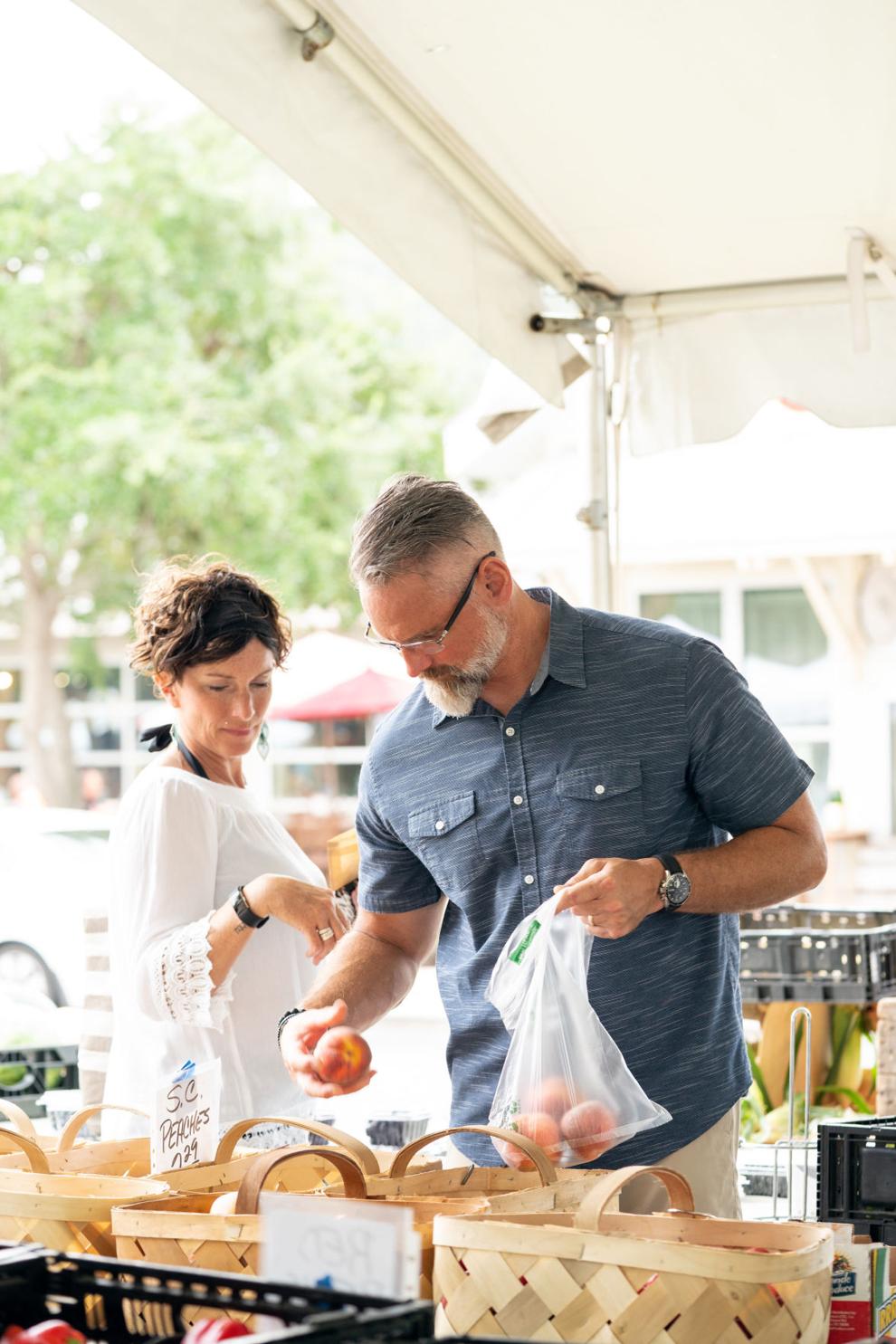 The summer Farmers Market returns Monday, June 3 with fresh and local food, organic produce, seafood and prepared specialties. The market will run 4-8 p.m. every Monday through Aug. 26.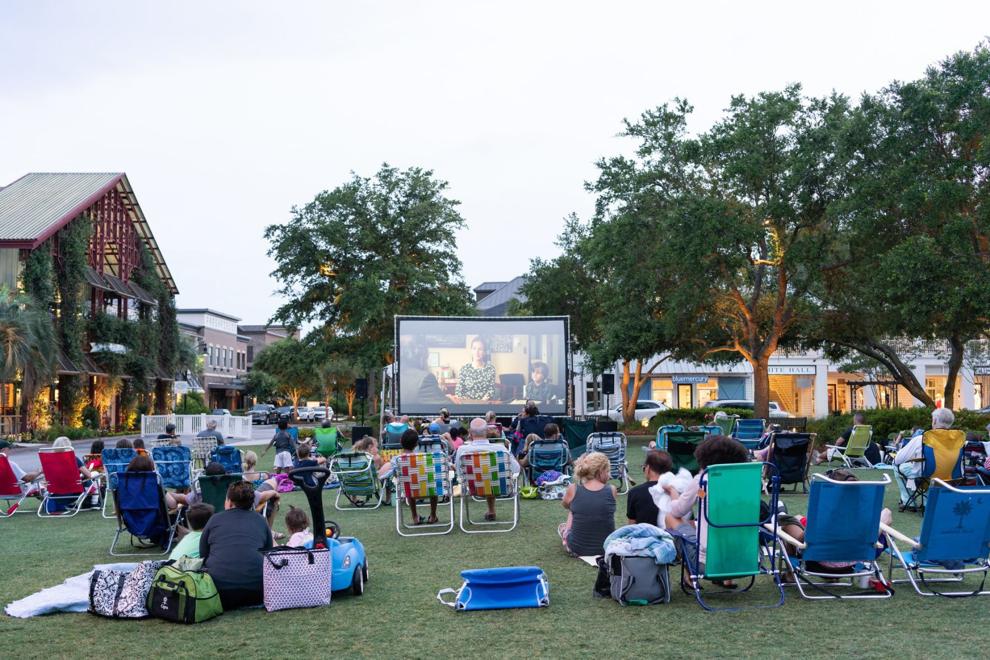 Starlight Cinema returns Wednesday, June 19 with a screening of "Spiderman: Into the Spiderverse" and attendees are encouraged to bring blankets and chairs for comfort and a family picnic. Additional films for the series include "Mary Poppins Returns," "Christopher Robin," "Coco," "Incredibles 2" and "Cars 3." Starlight Cinema will begin at 8:30 p.m. every Wednesday through Aug. 21.
On a side note, Cars & Coffee is from 9-11 a.m. on the third Saturday of each month and the Joy Project Jazz Quartet plays 6-8 p.m. every Thursday over at the Andell Inn.
WHEN: Music on the Green: 6-9 p.m. May 24-25
WHERE: Freshfields Village, 165 Village Green Lane, intersection of Johns, Kiawah and Seabrook islands
PRICE: Free admission
MORE INFO: 843-768-6491, freshfieldsvillage.com/events
Piccolo at the Music Hall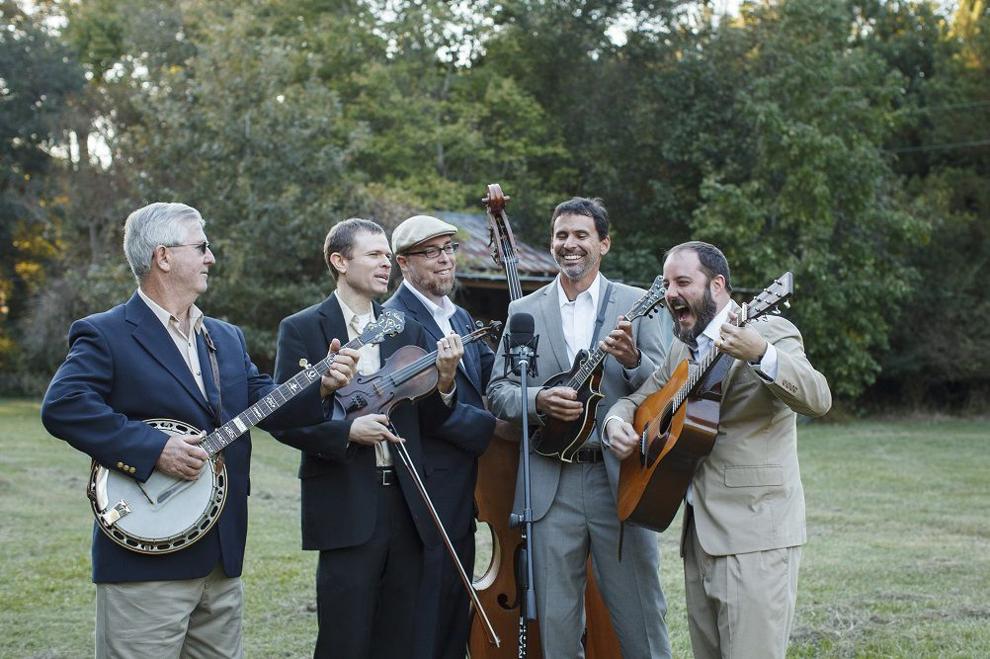 The Charleston Music Hall will host its Piccolo Spoleto Series with six days of local talent on its stage.
Getting things started at 7 p.m. Wednesday, May 29 is Grass in the Hall, featuring an evening of bluegrass, Americana and folk music from Red Cedar Review, Marshgrass Mamas and the Bluestone Ramblers, presented in the style of the Grand Ole Opry.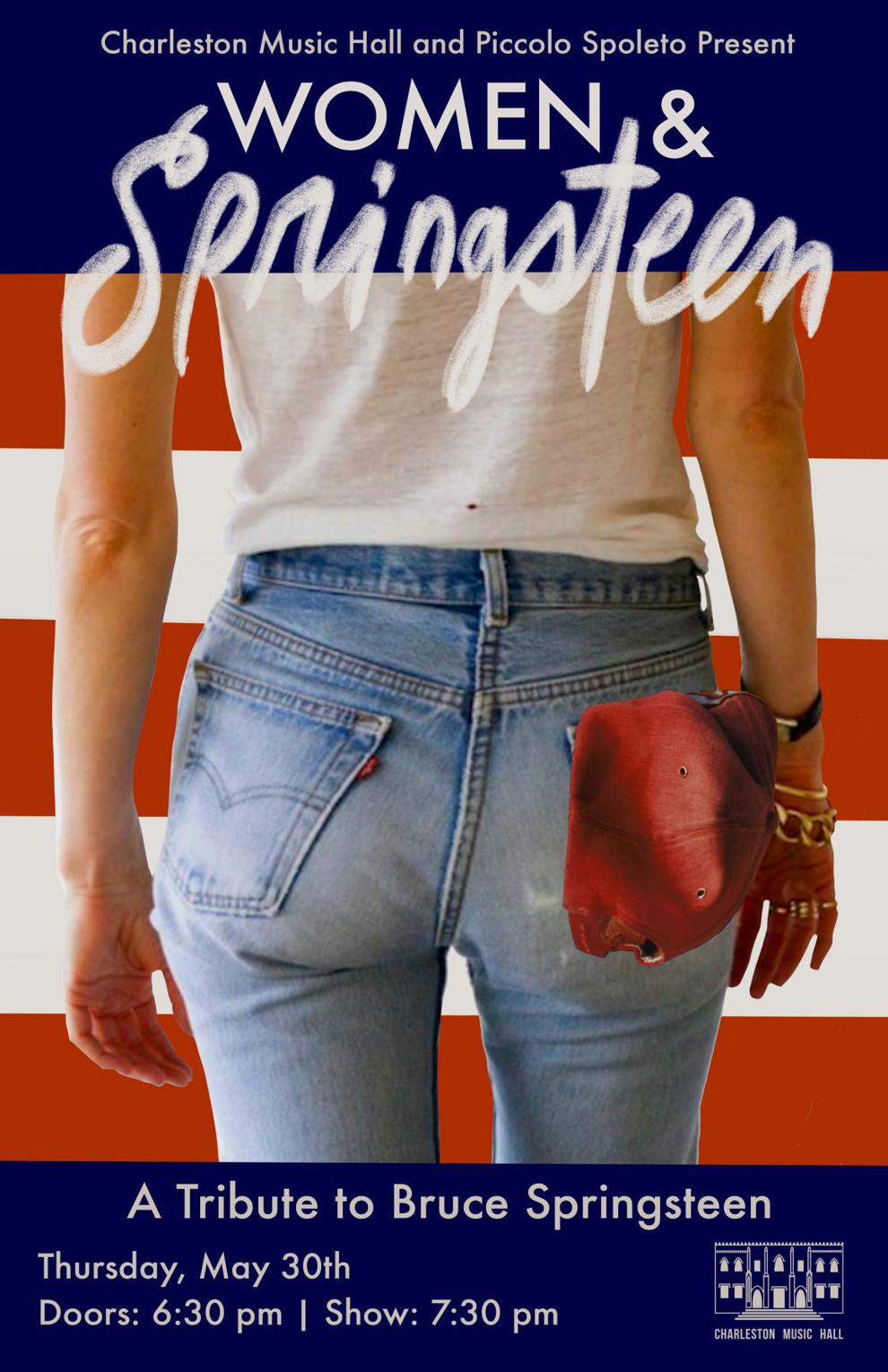 On Thursday, May 30 at 7:30 p.m., Lindsay Holler and Hazel Ketchum will present Women & Springsteen: A Tribute to Bruce Springsteen, joined by Beattie Porter, Jess Pennell, Zoe Child, Krystal Halvorson, Elizabeth Hanf, Becca Smith and Lauren Cahill, with The Boss' tunes performed by the Hungry Monks and the Western Polaroids.
Charlton Singleton and Quiana Parler will lead a stage full of friends with Soundtrack of the '80s at 8 p.m. Saturday, June 1, with musical tributes to Prince, Michael Jackson, Hall & Oates, Toto, Stevie Wonder, Madonna, Whitney Houston, Lionel Richie, Journey and more.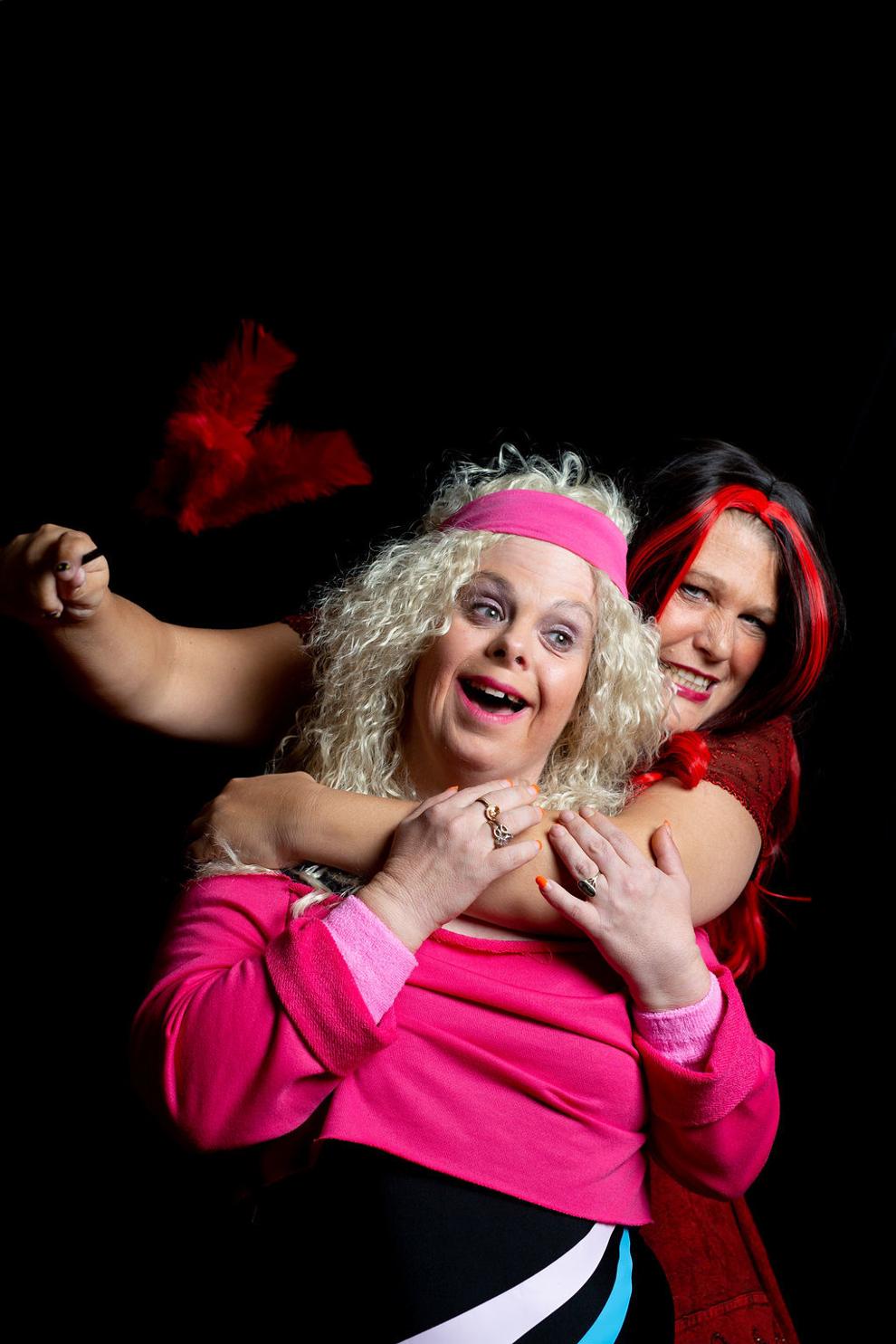 HEART's original musical this year is STAR — Super Talented Actors Rasslin' at 2 p.m. Sunday, June 2, a production about a group of out-of-work actors who agree to be part of a wrestling project directed by an ambitious B-movie director. HEART is an inclusive arts group that provides art mentorships and community engagement for adults with special needs.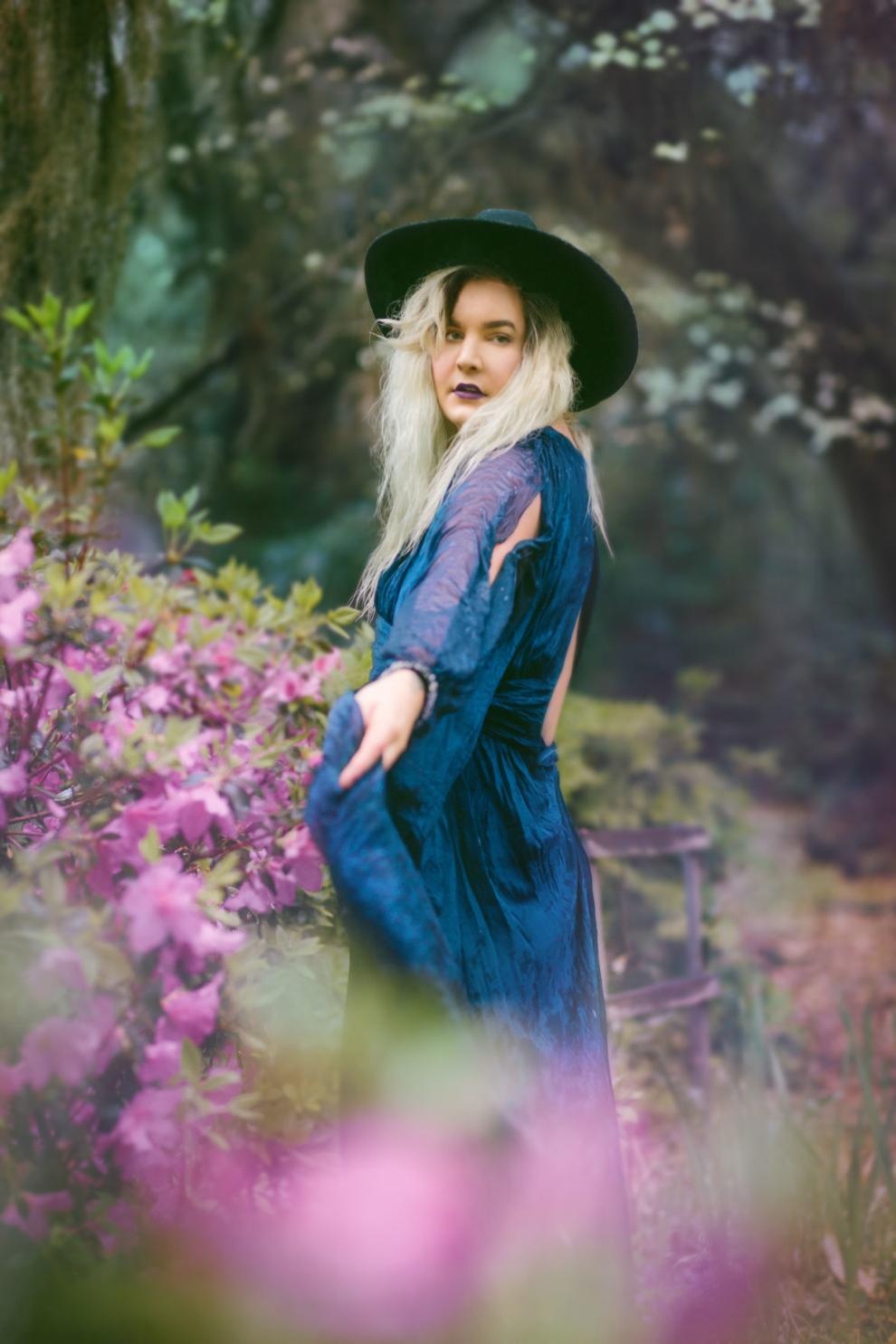 On Wednesday, June 5 at 7 p.m., PechaKucha 34 will feature presentations from eight folks in different artistic, creative and entrepreneurial disciplines in encouragement of collaboration and communication in the local community. PechaKucha is Japanese for "chit-chat" and revolves around keeping things brief and concise. Each presenter will exhibit 20 slides, shown for 20 seconds each — think of it as a grown-up version of "show-and-tell." Presenters are David Mandel (actor, photographer, publisher), Nayda and Erik Hutson (owner-operators The Faculty Lounge and Renzo), Hunter Park (musician/She Returns from War), Haydn Haring (comedienne, actor), Adam Parker (arts and entertainment writer with The Post and Courier), Brandon Brooks (musician, co-creator Jyve mobile app), Jesse Blom (executive director with the Green Heart Project) and Ben Cash (founding partner Reason One digital agency). Emcees are Femi Oyediran (advanced sommelier, co-owner Graft Wine Shop) and Miles White (sommelier, co-owner Graft Wine Shop).
On Thursday, June 6 at 7:30 p.m., the Stephane Wrembel Band (unfortunately not local) will present Django A Gogo: The Music of Django Reinhardt, a celebration of the music and spirit of the French guitar master. Previously performed at Carnegie Hall, "Django A Gogo" celebrates Reinhardt as a composer, guitarist and virtuoso of the gypsy jazz genre.
WHEN: May 29-30; June 1-2 and 5-6
WHERE: Charleston Music Hall, 37 John St., downtown Charleston
PRICE: $12-$25
MORE INFO: 843-853-2252, charlestonmusichall.com
Jaimoe and more at the Jammer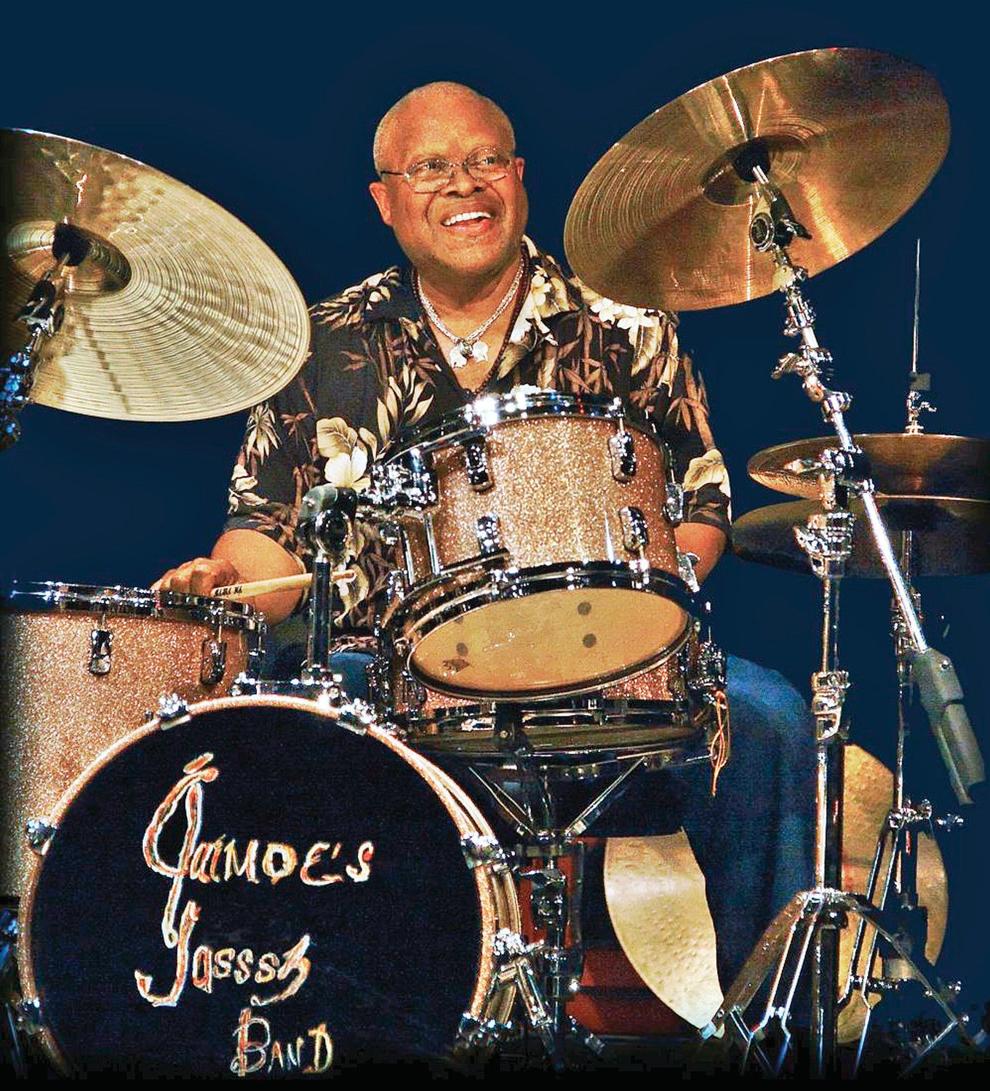 For the Allman Brothers fans, head to The Windjammer on the Isle of Palms on Thursday night for founding band member and drummer Jaimoe & Friends. As a young musician out of Mississippi, Jaimoe got his big break touring with Otis Redding, the King of Soul. He met "hotshot guitarist" Duane Allman in Macon, Ga. in 1969 and with the addition of Gregg Allman on keys, guitarist Dickey Betts, Berry Oakley on bass and Butch Trucks also on percussion, The Allman Brothers Band was born. Joining the Rock and Roll Hall of Fame inductee on stage will be members of Jaimoe's Jasssz Band, David Stoltz, Jr. Mack, Kris Jensen and Reggie Pittman, along with Drew Smithers, Gabriel Kelley and Lamar Williams Jr. Kelley (folk) also will open the show with an acoustic set.
On Friday, Drivin N Cryin will rock the outdoor stage (on the volleyball court) as part of the Jammer's Sunset Series. The band will release a new album in June and singer-songwriter/frontman Kevn Kinney recently told The Post and Courier. "As with all of our records, it's like a mixtape," Kinney said. "It's something old, something new, something borrowed, something blue." As for what to expect for Friday's show, Kinney said, "The continuing journey of the peaceful evolution at maximum volume." When Drivin N Cryin finishes, groove/rock band The Vegabonds will take the inside stage around 9:30 p.m.-ish.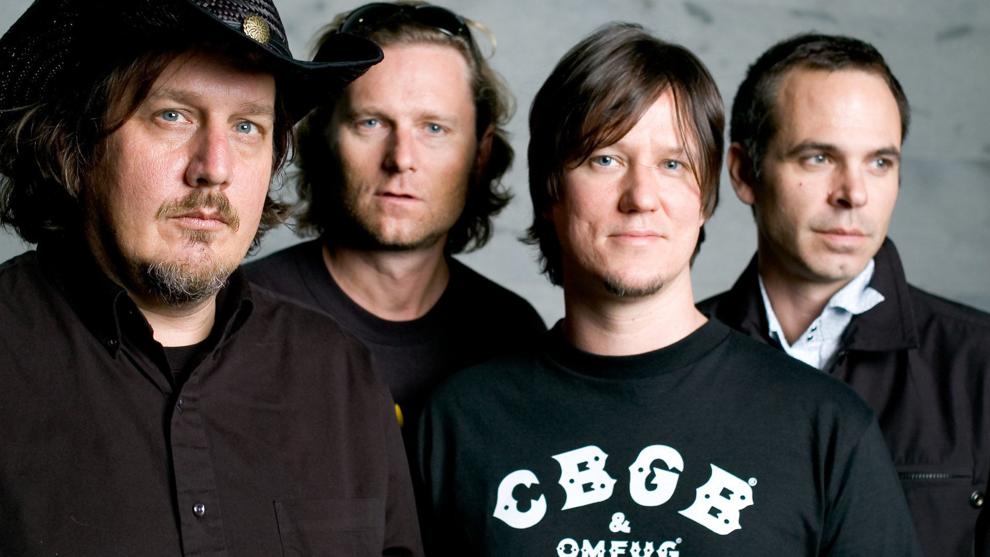 Upcoming performers in the Sunset Series include Yonder Mountain String Band (June 2), members of Umphrey's McGee (June 6), Sister Hazel (June 22) as part of the annual Hazelnut Hang Weekend, JJ Grey & Mofro (June 27), Edwin McCain (July 3), The Blue Dogs (July 5), Corey Smith (July 19) Jupiter Coyote (July 20) and Uncle Mingo (July 26).
As for the rest of this week on the Windjammer stage: Cody Webb and Warreck McZeke on Saturday ($8-$10) and Dan's Tramp Stamp & The Money Bags on Sunday ($10).
WHEN: Jaimoe: 8 p.m. doors May 23; Drivin N Cryin: 6 p.m. doors May 24
WHERE: The Windjammer, 1008 Ocean Blvd., Isle of Palms
PRICE: Jaimoe: $28-$30; Drivin N Cryin: $18-$20
MORE INFO: 843-886-8596, the-windjammer.com