To commemorate the 40th season of Charleston Stage at the Dock Street Theatre, founder and artistic director Julian Wiles wanted to bring back a production that he had penned himself.
So it stands to reason that he chose his favorite original play, "Helium." The first production was part of 1990's Piccolo Spoleto.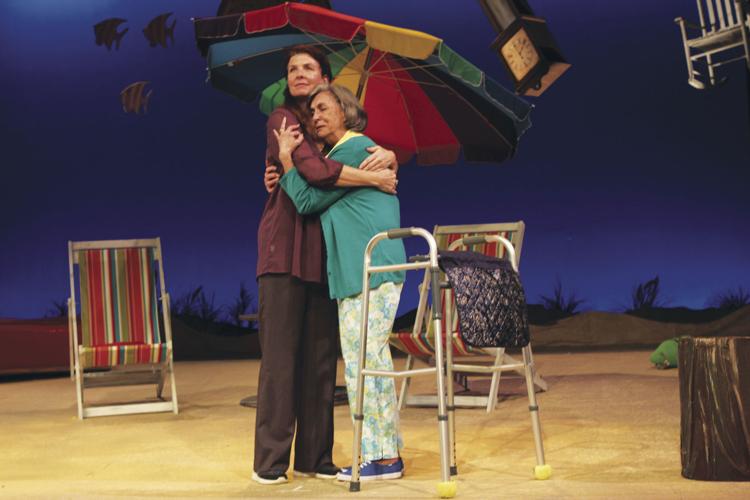 "The original idea for the play came from a book called "Growing Up," which is (a memoir) by Russell Baker," says Wiles. "He opens the book by talking about his mother who passed, and he said something like, 'She's no longer bound by space and time. She can spend the morning in 1922 and the afternoon in 1937.' I'm paraphrasing, but that's where I got the idea."
"Helium" tells the story of Mrs. Kingsley, a brilliant, humorous, elderly woman in the grips of dementia. Through her eyes, the audience takes a trip through time and the imagination. All the while, Mrs. Kingsley's family struggles to keep her mind anchored in reality.
After the original 1990 production, the story of "Helium" became a lot more personal for Wiles. "My mother-in-law suffered from dementia and passed away," he says. "After that, I went back and rewrote the play because I knew so much more about families coping with the effects of dementia."
Charleston Stage performed the production again in 2011 to wide acclaim. Even still, this new production will be a little different.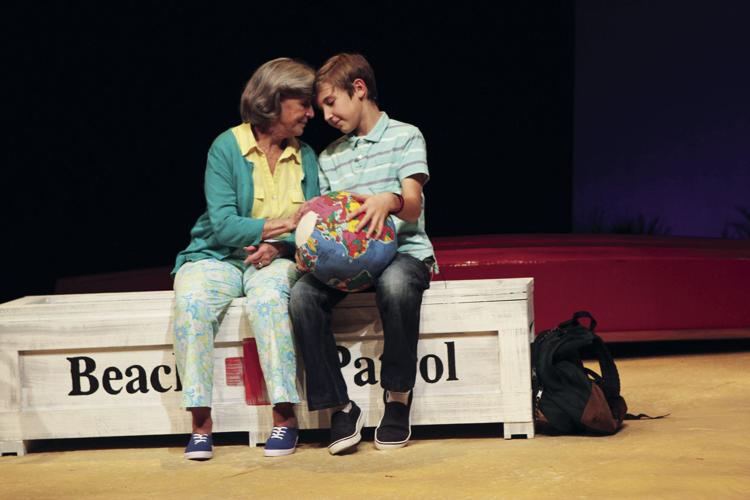 "One of the advantages I have is that I've done several productions of 'Helium,' so I see what the audience's reactions are," says Wiles. "What scenes seem to work, what scenes don't work as well, and I've had an opportunity to go back and rework them."
It's not going to be radically different than the 2011 production, but a few things have been tweaked.
One thing that is exactly the same is the lead actress, Samille Basler as Mrs. Kingsley.
"Samille is one of the best actors in the city," says Wiles. "She's been on stage for many, many years. She's done a lot of roles for us and other theaters in town, too. And she's both very good at comic things and things that are more serious, and that's very much what we need in this character. She's even better now than she's ever been in this role."
Part of the magic of this play is how the audience is transported into the mind of Mrs. Kingsley.
"When you come into the theater, you'll see a beach scene, but the audience quickly realizes that (Mrs. Kingsley) sees it as a beach scene and her family sees it as her living room at home," says Wiles.
"So we see the world that she sees, the imaginary world and the flights of fancy that she has. And her family that's on stage with her, they don't see those things."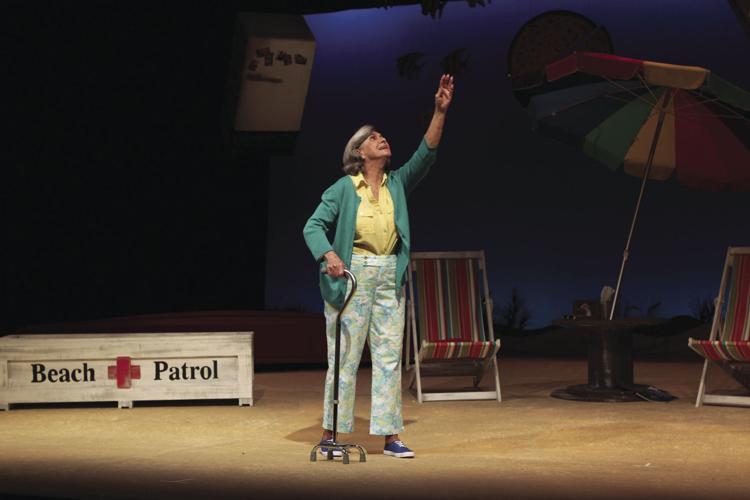 In order to pull this off, Wiles employs some unique tricks with the set design.
"The set is a large part of the play," he says, "because we have things like refrigerators and grandfather clocks floating in the air above the stage to create this kind of surreal world."
Ultimately, it's an uplifting and whimsical journey through the mind of Mrs. Kingsley. Albeit one that tugs at the heartstrings.
"Some of the things that people with dementia say and do are very sad, some are very funny," he says. "And so the play is kind of a mixture of tears and laughter."