In a city like Charleston, where art abounds, there is a continuous shift of exhibits in order to showcase new works. You've got to be fast to catch the rotating collections, some of which hang on gallery walls for just a month or two. Here are a few of those, which will make their debut in February.
Hello, My Name Is
Redux Contemporary Art Center, 1056 King St., reduxstudios.org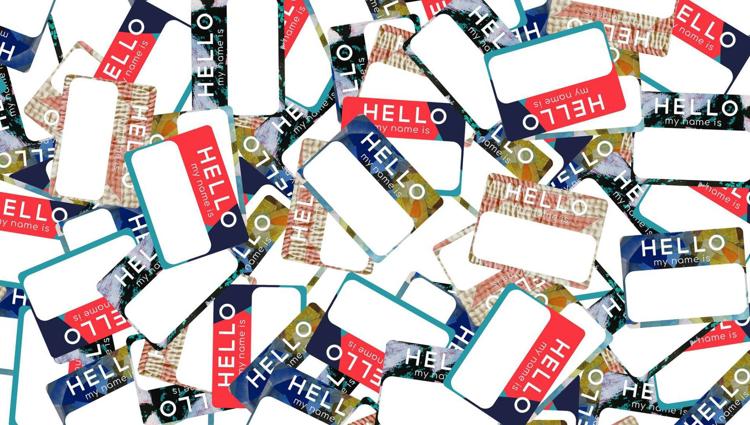 "Hello, My Name Is" at Redux is bringing together four Charleston-based emerging artists using diverse techniques. These undergraduates from the College of Charleston arts program have developed their own artistic aesthetic in conversation with, and in reaction to, Charleston's existing arts community, highlighting conceptual contemporary art.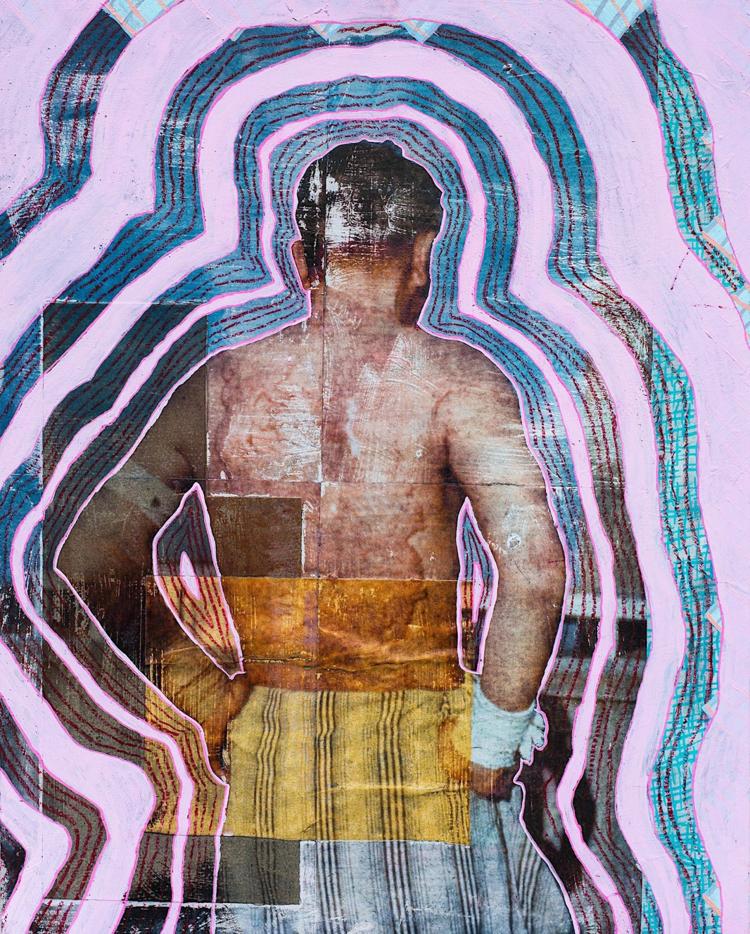 The contributors are:
Anna Hopkins (The Southern, The Vendue Inn, Halsey Institute, One West Victory), who explores animal agriculture and environmental awareness by way of natural dying and quilt making
Andrew King (The Southern, Jones Carter Gallery, Saul Alexander Gallery, King Dusko, Hill Gallery), who uses a multidisciplinary approach to further explore everyday images
Jonathan Rypkema (Halsey Institute, The Southern, King Dusko, Hill Gallery), who manipulates illustrative and wooden shapes using clean lines and a minimal color palette
Heather Thornton (ArtFields, Charleston City Gallery, Halsey Institute, The Southern, Jail Break), whose magazine collage work reflects the strong influence of her grandmother
The exhibit will be on display through March 9 and is available for viewing 10 a.m.-6 p.m. Tuesday through Friday and noon-5 p.m. Saturday.
Breaking the Surface
Robert Lange Studios, 2 Queen St., robertlangestudios.com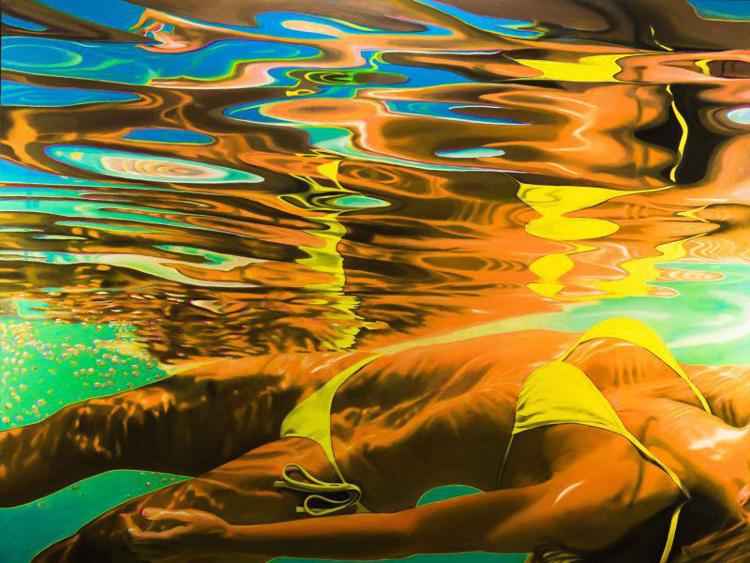 These contemporary figurative paintings by Matt Story capture moments underwater with a focus on motion, bright colors and light. Story says he was striving to put classical forms in a new setting. 
"Instead of Manet's Olympia reclining nude on a sofa, I have her doing a back flip under water in a bikini," Story say. "Ha, take that École de Beaux-Arts!"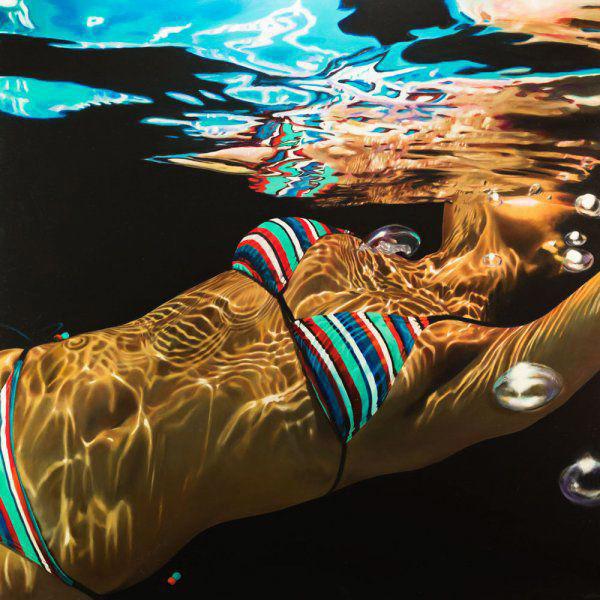 He also seeks to convey a trinity of "breaking the surface": breaking the surface of water, breaking the surface of the painting to see the 2-D portrait as a living, 3-D scene and breaking the surface of meaning to connect the viewers with a vivid, tangible experience.
The opening reception for "Breaking the Surface" takes place 6-8 p.m. Feb. 1. The exhibit will be available for viewing through Feb. 22. 
Meditations in Silver and Gold
Charleston Artist Guild, 160 East Bay St., charlestonartistguild.com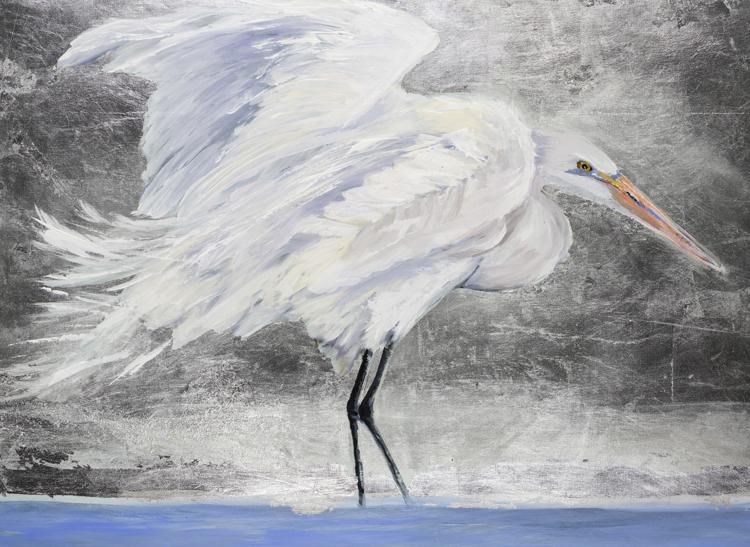 The Charleston Artist Guild will present "Meditations in Silver and Gold" by wildlife artist Amanda McLenon this February. The collection includes peaceful images of egrets, herons and other birds portrayed in an impressionistic style. Soft pastels, gold and metal leaf prints, acrylics, watercolors, oil paintings, and the ancient technique of reverse painting on glass will all be incorporated into the exhibit.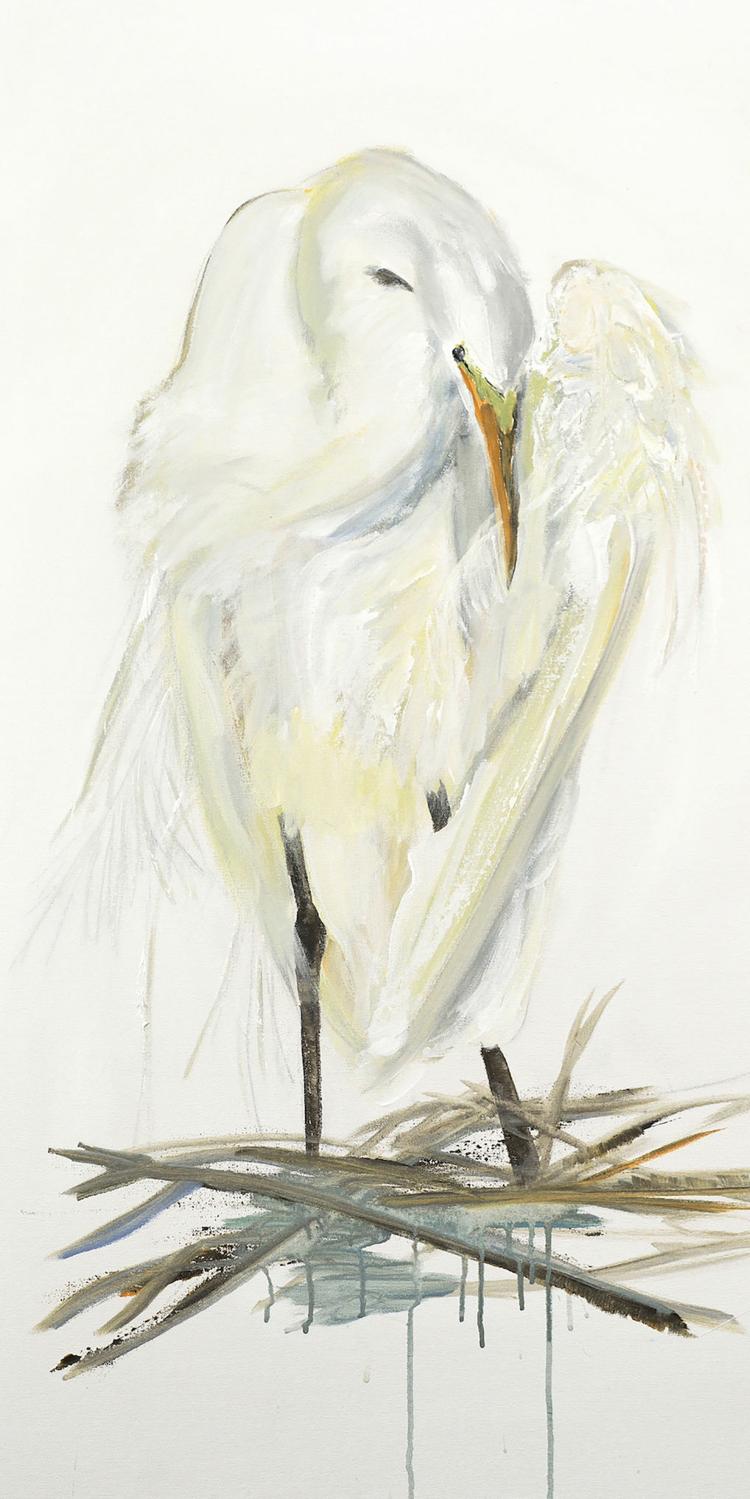 McLenon, who is a scientist-turned-artist, moved to Charleston in 2006 and earned her masters in marine biology at the College of Charleston. Now, she is an ambassador to the South Carolina Aquarium Sea Turtle Care Center and a recipient of the Lowcountry Artist of the Year Award.
"My goal is that these paintings convey not just how I, as an artist, see the world, but how I feel the world," McLenon says. "I hope the resulting works encourage connections to nature."
The opening reception is from 5-8 p.m. Feb. 1. McLenon will hold an artist talk at 3 p.m. the day of the opening to share her journey and process. 
An Evening with the Masters
Dog & Horse Fine Art, 102 Church St., dogandhorsefineart.com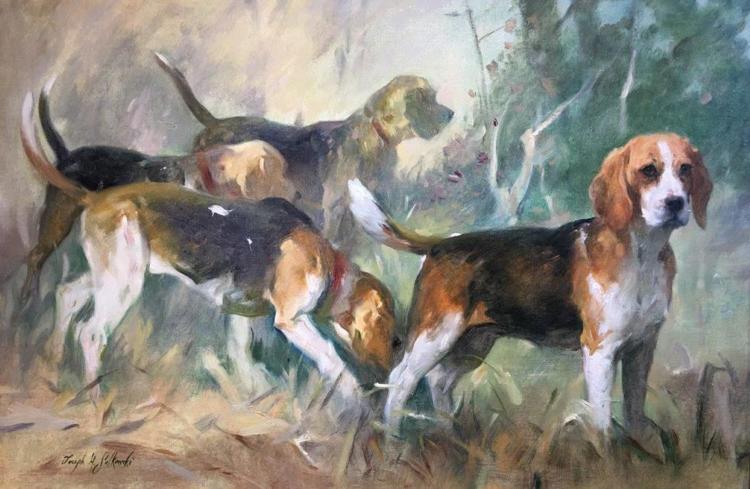 The theme of nature continues in another February gallery exhibit, "An Evening with the Masters," which focuses on dogs and other creatures of the sporting world. Oil paintings, jewelry and miniature sculptures of hounds, foxes, horses and more, crafted by Burnett De Loiselle and Paul Eaton, will be incorporated into the show.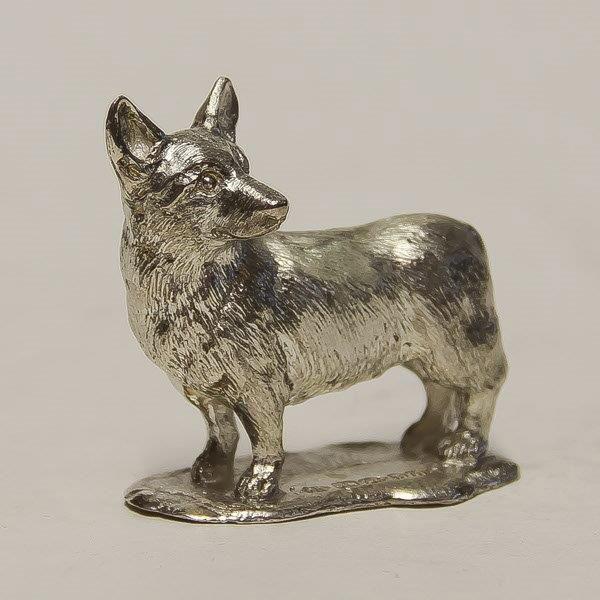 De Loiselle's pendants and cuff bracelets, along with Eaton's charms in gold and sterling silver will be available for view and purchase. The gallery will also have sporting art created for the occasion by artists such as Beth Carlson, Larry Wheeler and Joseph Sulkowski. A percentage of sales of the sporting art will benefit the Masters of Foxhounds of America Foundation.
There will be a reception from 6-8:30 p.m. on Feb. 15.