Looking for things to do in Charleston? From Willie Nelson to WWE wrestling, musicals to mollusks, we've got you covered.
Willie & Wrestling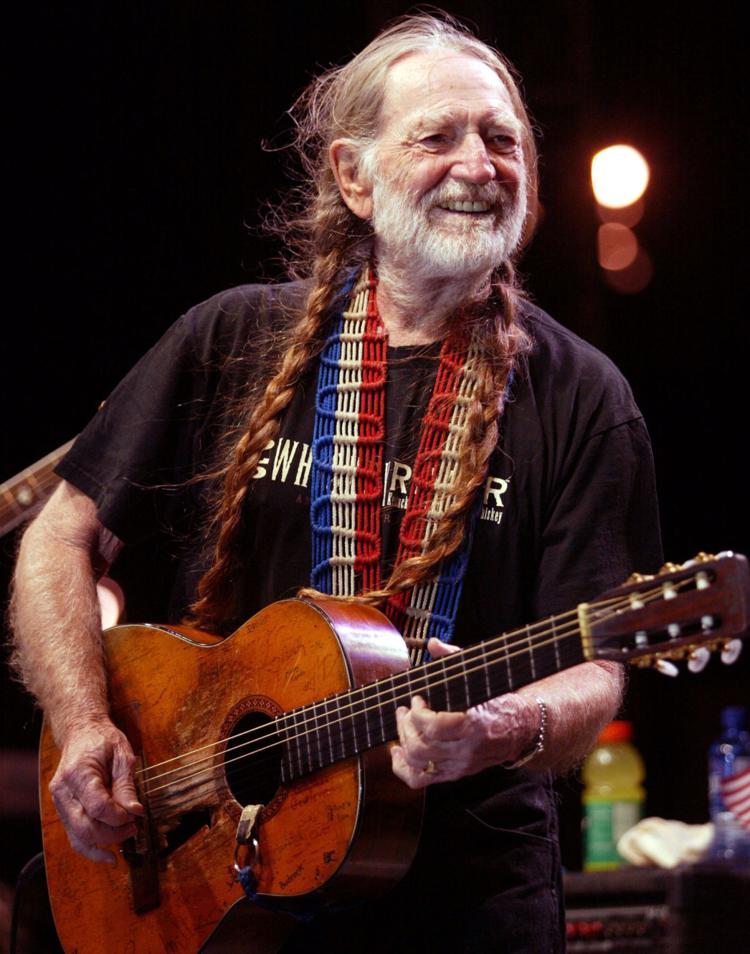 Looks like I'm finally getting the opportunity to include Willie Nelson and WWE wrestling in the same sentence, which may or may not have been on my bucket list. Both will be at the North Charleston PAC/Coliseum complex in the coming days and the good news is that you don't have to choose one or the other — you can do both.
Willie Nelson & Family are on the road again and will make a stop at the Performing Arts Center on Wednesday. If your heroes have always been cowboys, here's your chance to see the country music legend in person.
While I don't have confirmation on who all will be joining the red-headed stranger on this stop, family members also in the music business are his sister Bobbie Nelson (piano), son Lukas Nelson & The Promise of the Real, daughter Paula Nelson & The Guilty Pleasures and daughter Amy Nelson with Cathy Guthrie (daughter of Arlo), known as Folk Uke.
WHEN: 7:30 p.m. Jan. 9
WHERE: North Charleston Performing Arts Center, 5001 Coliseum Drive
PRICE: Limited seating options left; $10 cash-only parking
MORE INFO: 843-529-5000, northcharlestoncoliseumpac.com
If you didn't get enough drama from your family over the holidays, you can get your fill at WWE Live at the Coliseum on Monday.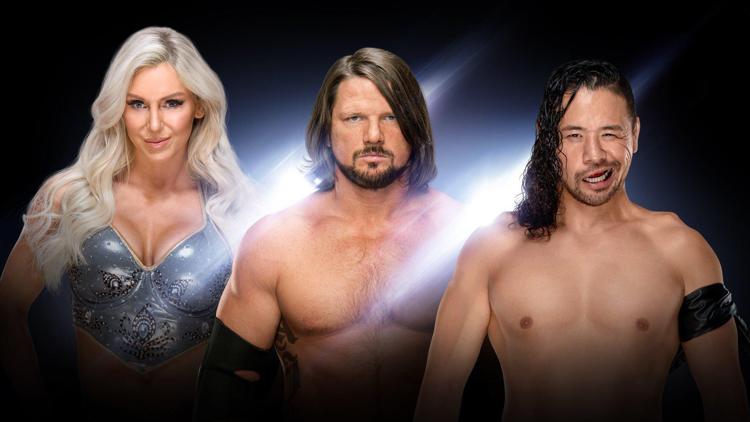 On the card are:
WWE Championship Match: AJ Styles vs. current champion Daniel Bryan.
U.S. Championship Triple Threat Match: Jeff Hardy vs. current champion Shinsuke Nakamura vs. Samoa Joe.
Miz TV segment: Women's Champion Asuka, Charlotte Flair (daughter of Ric) and Becky Lynch.
Smackdown Tag Team Championship Match: New Day (Big E, Kofi Kingston and Xavier Woods) vs. The USOs (Jey and Jimmy Uso) vs. current champions The Bar (Cesaro and Sheamus).
Naomi, Gallows & Anderson and Carmella are also scheduled to perform, er, I mean, participate. Please note that the current wrestling card is subject to change.
WHEN: 7:30 p.m. Jan. 7
WHERE: North Charleston Coliseum, 5001 Coliseum Drive
PRICE: $15-$100+; $10 cash-only parking
MORE INFO: 843-529-5000, northcharlestoncoliseumpac.com
'Grease' Sing-Along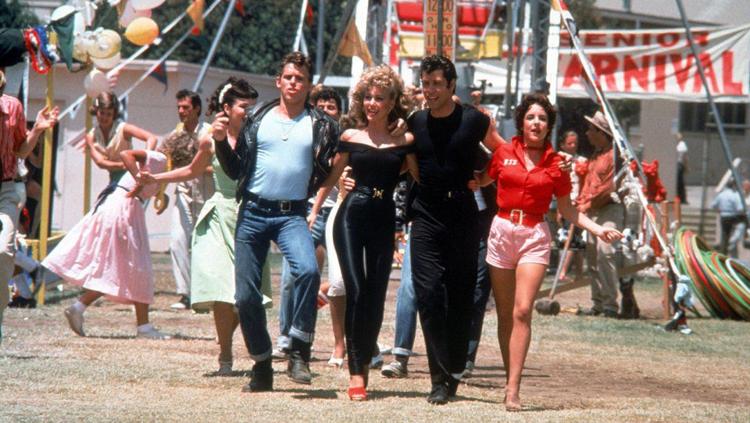 In the spirit of full transparency, this headline alone is all I need to get me to go wherever it will be. I may or may not be prone to acting out scenes from "Grease" with pure focus and precision. For all you like-minded folk, the Charleston Music Hall will kick off its Monday Night Film Series, particularly the Sing-Along Series, on Monday with a screening of the classic film/musical, "Grease."
Additional groupings in the film series include the Coen Brothers Series, The Matrix Trilogy, the return of Cinerruption LIVE and the Indiana Jones Series.
According to the "Grease" promo poster, "Come sing loud and clear for all to hear." Be careful what you wish for, Music Hall, be careful what you wish for.
WHEN: 7 p.m. Jan. 7
WHERE: Charleston Music Hall, 37 John St., downtown Charleston
PRICE: $8
MORE INFO: 843-853-2252, charlestonmusichall.com
'Save the Light' Oyster Roast
We all need a beacon in our lives, something to light our way in the darkness, whether it be literally or figuratively. That watchtower for Folly Beach is the Morris Island Lighthouse, which started out as a simple "navigation aid" in 1673. It was made an official structure in 1767 and replaced with a 102-foot big-boy tower in 1838. Darker days came when the lighthouse was destroyed in 1862 to prevent the Union troops from utilizing it as a lookout. It was rebuilt in 1876, but by 1938, it was too close to the water's edge, so it was dismantled once again. Save the Light, a local grass roots non-profit organization, purchased the historic property in 1999 and has since been devoted to raising money to restore and preserve the iconic structure and guidepost.
The annual Save the Light Oyster Roast fundraiser returns to Bowens Island on Sunday, featuring all-you-can-eat local oysters, homemade desserts, beer, wine and more. Entertainment will be provided by The Shakin' Martinis (multi-genre toe-tapping dance tunes), The Island Duo (Buffett to Belafonte) and Last Resort (Eagles tribute band).
WHEN: 2-5 p.m. Jan. 6
WHERE: Bowens Island Restaurant, 1870 Bowens Island Road
PRICE: $45-$50
MORE INFO: 843-633-0099, savethelight.org
Patriots Point: Pay-What-You-Can and Fly Girls
The Patriots Point Naval & Maritime Museum has a couple of special events this week, so if you've never had a chance to go or are looking for a good time to go again, that chance and time are here. Note: The museum is not affected by the federal government shutdown, so these events will continue as scheduled.
Saturday and Sunday will be the eighth annual Pay-What-You-Can Weekend. "The holiday season can be tough on the family budget," said executive director Mac Burdette in a press release. "We want those who live in the Charleston area and who drive by our ships every day to have a chance to tour the museum without having to worry about their financial situations." Admission includes access to all three historic water vessels (aircraft carrier Yorktown, destroyer Laffey and submarine Clamagore), the Medal of Honor Museum and the Vietnam Experience exhibit. Per usual, those who are active duty military in uniform and children ages 5 years and younger get in free.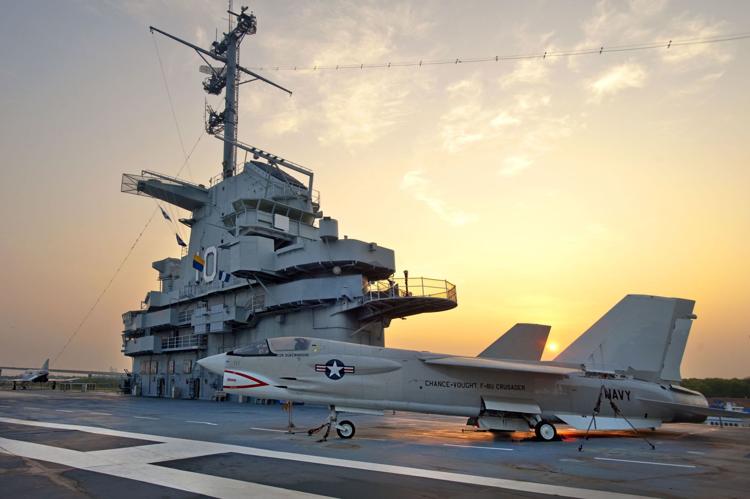 WHEN: 9 a.m.-6:30 p.m. Jan. 5-6
WHERE: Patriots Point Naval & Maritime Museum, 40 Patriots Point Road, Mount Pleasant
PRICE: Pay-What-You-Can; typical general admission is $24 (adult) and $5 parking
MORE INFO: 843-884-2727, patriotspoint.org
The "Fly Girls" author symposium, a special Wine, Women & Wisdom event, will take place on Tuesday aboard the Yorktown, hosted by the USS Yorktown Foundation. Keith O'Brien is the author of "Fly Girls: How Five Daring Women Defied All Odds and Made Aviation History," and will share the stories of those trailblazing female pilots from the 1920s. Joining O'Brien will be contemporary female pilots "who continue to advance the field of aviation for women."
The event will have small bites, beverages and goodie bags. Men are welcome to attend and the ticket price includes all-day admission to the aircraft carrier and free parking. Proceeds will go toward student scholarships for attendance to the Flight Academy.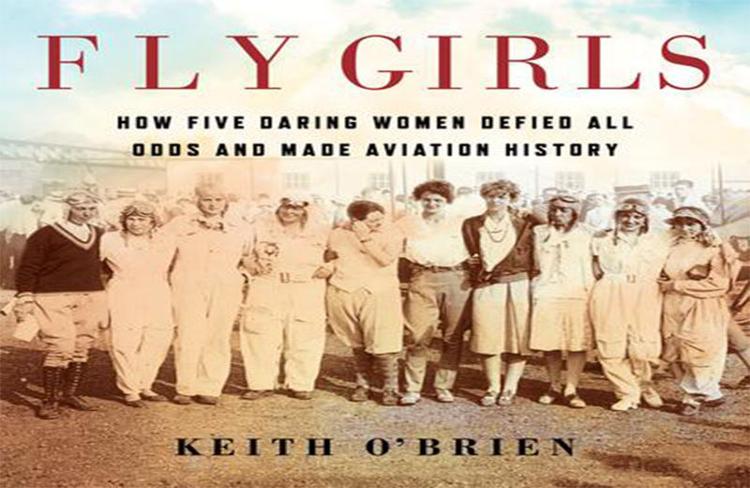 WHEN: 5:30 p.m. Jan. 8
WHERE: Yorktown at Patriots Point, 40 Patriots Point Road, Mount Pleasant
PRICE: $55 per person
MORE INFO: 843-881-5925, patriotspoint.org/news-and-events
'Rock of Ages'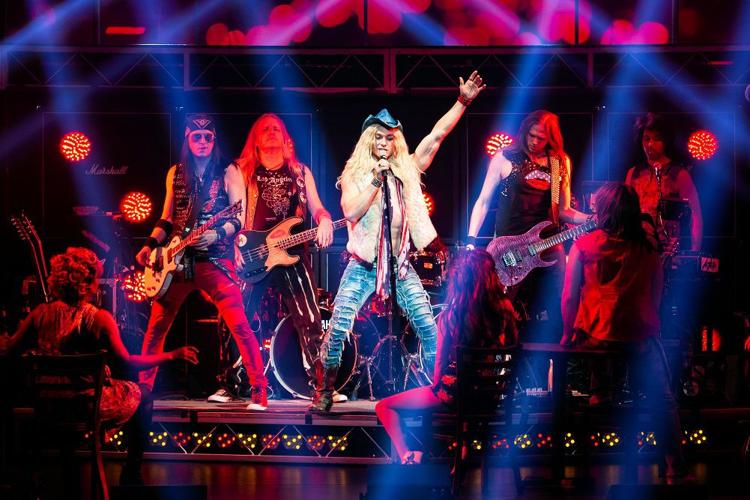 Finally! A chance to listen to all those awesome rock songs from the 1980s without getting the hairy eyeball from some teenager who has no clue how amazing '80s glam-rock and arena rock were/are. The Tony Award-nominated "Rock of Ages" will take over the Gaillard stage on Wednesday as part of its 10th anniversary tour. The cast brings the noise with songs from Styx, Journey, Twisted Sister, Poison, Whitesnake, Night Ranger, Bon Jovi and more.
As for a one-hit wonder band from the 1980s that also has a song on this soundtrack, here's a little story: At my seventh grade birthday party, my mother asked a friend what she got for me and my friend replied, "I got her a poster of Europe." To which my mother exclaimed, "Oh, how wonderful! Elizabeth has always wanted to go there!"
WHEN: 7:30 p.m. Jan. 9
WHERE: Gaillard Center, 95 Calhoun St., downtown Charleston
PRICE: $33-$94
MORE INFO: 843-242-3099, gaillardcenter.org