Shark Week at the Aquarium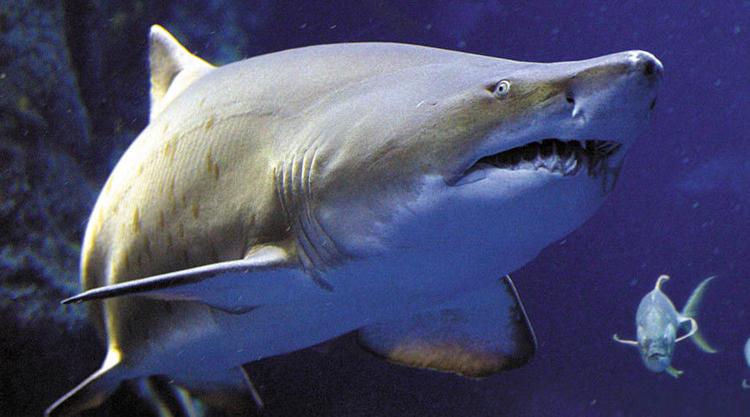 The Discovery Channel is gearing up for its annual Shark Week extravaganza which will start on Sunday, but the South Carolina Aquarium will kick of its Shark Week on Saturday. Don't fret, though — 100 Aquarium Wharf won't be anything like "Shark Trip: Eat Prey Chum," "Capsized: Blood in the Water" or "Sharks Gone Wild 2" (yes, those are real shows this season).
This celebration of what the aquarium calls the "weird, wild and wonderful world of sharks" will include themed activities, special dive shows in the Great Ocean Tank (yes, there are sharks in there), scavenger hunts, talks with shark experts and more. New this year is a Shark Week Trivia Night, designed for those of us over age 21, with pizza and adult beverages.
They say it's going to be "jawsome!"
WHEN: 9 a.m.-4 p.m. daily, July 27-August 4 (see website for specific event times)
WHERE: South Carolina Aquarium, 100 Aquarium Wharf, downtown Charleston
PRICE: Free for members and with general admission ($22.95-$29.95)
MORE INFO: 843-577-FISH (3474), scaquarium.org
Taco Tequila Kombat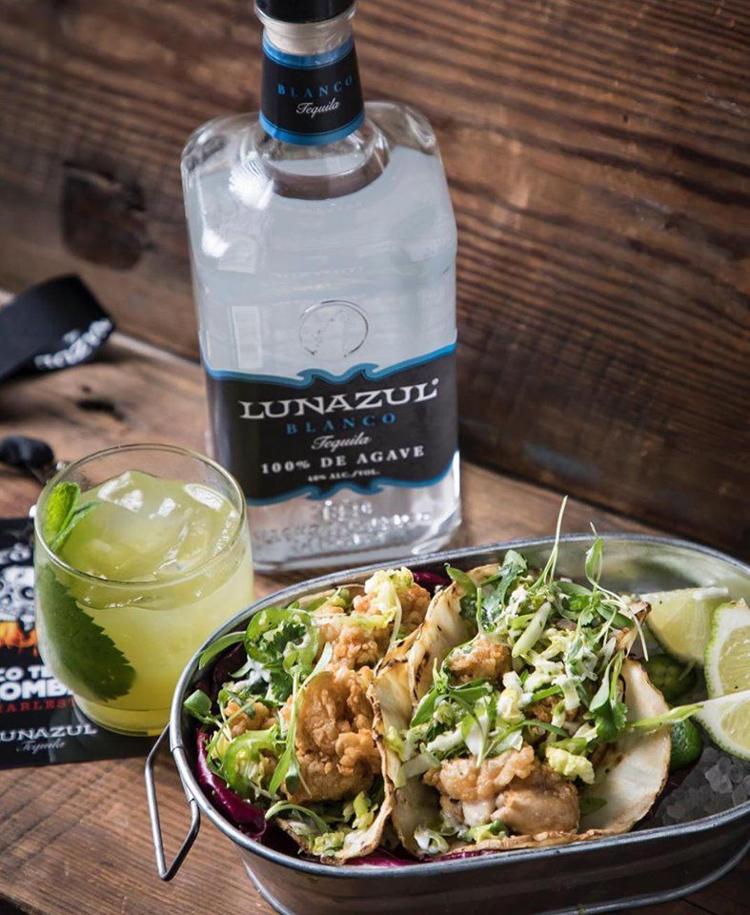 The coolest three words strung together have got to be "Taco Tequila Kombat," which heads to The Royal American for round three on Monday, presented by Taco Kick. Now in its seventh season, Taco Tequila Kombat was created "to promote high quality tacos and tequila in Charleston," with the goal of having the biggest and baddest party for the local F&B (food & beverage) community. More than 72 restaurants have competed over the years and the season seven champion will be crowned on Aug. 26, also to be held at The Royal American.
Monday's event in the series will feature tacos and Lunazul Tequila cocktails from Xiao Bao Biscuit, McCann's Irish Pub and Paddock & Whiskey. Music will be provided by local rockers GODS and charitable donations will be made to Wine to Water, which aims to provide clean water across the globe.
WHEN: 7-11 p.m. July 29
WHERE: The Royal American, 970 Morrison Drive, downtown Charleston
PRICE: Free admission
MORE INFO: 703-969-7676, bit.ly/2GgEy5I
Margarita Festival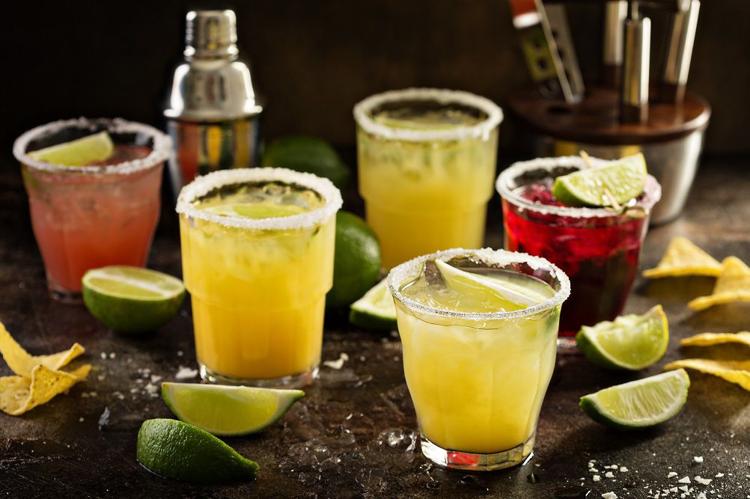 Speaking of tequila ... the Charleston Margarita Festival returns to Brittlebank Park on Friday and will feature more than 20 of the best local margaritas for sampling. Food and other beverages will be available for purchase. Mex 1 Coastal Cantina has won the first place award the last two years and will be returning to try to keep a hold of it.
The early admission tickets have been sold out for a hot little minute, but as of press time, general admission tickets were still available. Those tickets include 15 margarita samples. This is a 21+ event — the website quite specifically lists "no children of any age" and no pets. A portion of the proceeds will benefit Lowcountry Local First.
WHEN: Early admission 6 p.m., general admission 7 p.m. July 26
WHERE: Brittlebank Park, 185 Lockwood Drive, downtown Charleston
PRICE: General admission: $45
MORE INFO: charlestonmargaritafest.com
Uncle Mingo turns 30
Some key takeaways from 1989: The Berlin Wall came down, the Exxon Valdez oil tanker had a bad year, Bobby Brown and Debbie Gibson were at the top of the pop charts, "Who Framed Roger Rabbit?" and "Die Hard" were hits at the movie theaters and Charleston's own funky-punky party rockers Uncle Mingo started a band.
The fellas will bring it all back for this Friday's Sunset Concert Series event overlooking the Front Beach at The Windjammer on the Isle of Palms. Singer and bassist Bryon Moore told Charleston Scene to expect "a reflection/celebration of the last 30 years of music and magic," including some special guests playing fan favorites, as well as "reaching deep into the archives for a few gems that haven't been played in over 20 years."
If it's anything like I remember, saxophonist Jason Moore (aka Boots, no relation to Bryon, also on keys) will bring the pogo stick back out and guitarist Scott Quattlebaum (aka Mookie) will have the hula hoops on-the-ready. So as not to leave him out, here's a shout-out to drummer Robert Thorn (I don't think he has an aka).
WHEN: 6 p.m. doors, 7 p.m. show July 26
WHERE: The Windjammer, 1008 Ocean Blvd., Isle of Palms
PRICE: $15
MORE INFO: the-windjammer.com
WWE: NXT Live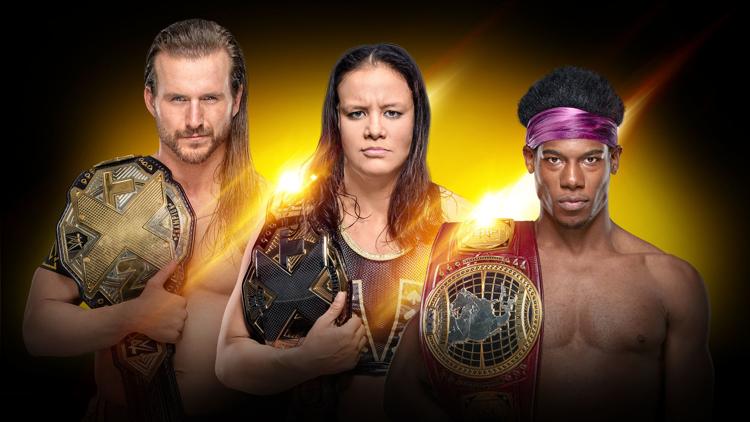 You won't be able to smell what The Rock is cookin' and there won't be any Batista Bombs, but the WWE will return to the Charleston Area Convention Center on Thursday with a little "Adam Cole, bay-bay!" Cole is the current WWE NXT championship holder and he will try to keep his title against Matt Riddle, a former UFC welterweight (looks like a battle of the long-hairs). In the women's championship, Mia Yim, the self-proclaimed "Blasian Baddie," will take on Shayna Baszler, aka the "Queen of Spades," a former member of the "Four Horsewomen" of MMA. The tag team championship will feature the Street Profits (Angelo Dawkins and Montez Ford) vs. the Forgotten Sons (Wesley Blake, Steve Cutler and Jaxson Ryker). The North American championship will feature Velveteen Dream (he's kind of The Purple One of wrestling, but "ruthless") vs. Roderick Strong.
The current card also includes Pete Dunne vs. Cameron Grimes, Tyler Breeze vs. Damian Priest, Mansoor vs. Killian Dain and Bianca BelAir and Candice LeRae vs. Reina Gonzalez and Rhea Ripley. It's important to note that the card is always subject to change. With that being said, all that's left is a little "Woooooooooo!"
WHEN: 7:30 p.m. July 25
WHERE: Charleston Area Convention Center, 5001 Coliseum Drive, North Charleston
PRICE: $20-$75+
MORE INFO: 843-529-5000, northcharlestoncoliseumpac.com
Jazz Meets the Beatles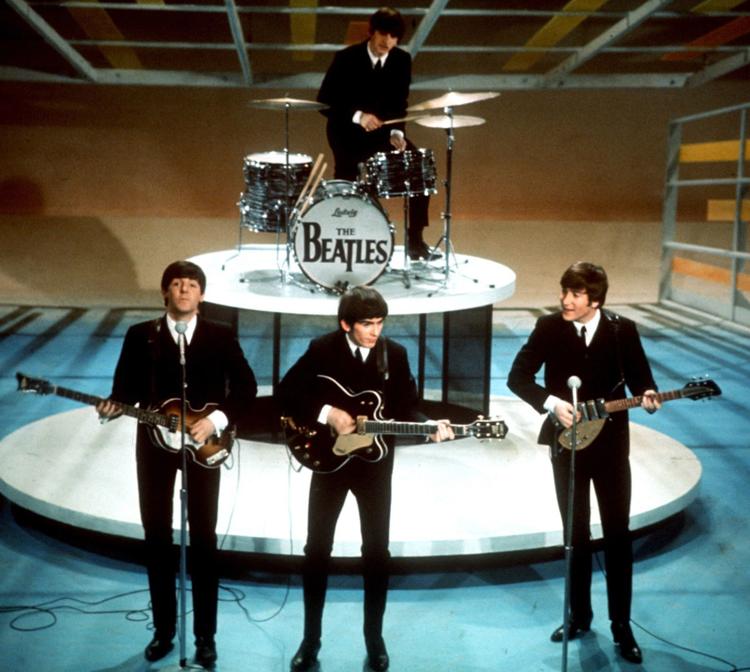 When I think of the Fab Four, I conjure up mostly old-school rock tunes, some pop thrown in, a little blues and, of course, the hippy-dippy psychedelic phase of the walrus, yellow submarines and playing records backward. No matter which way you slice it, though, I will take any of it at any time. This weekend, the Flowertown Players will host a little genre-bending with Jazz Meets the Beatles, featuring Maggie Worsdale and Barry Brake. There will be "jazzy renditions" of popular Beatles songs, in addition to some storytelling about the history and inspiration behind the selections.
Worsdale was selected as one of the Top 10 jazz artists in New York and New Jersey from 2009-2016. Jazz pianist Brake is the arranger and musical director of the show.
If you can't make one of the Saturday or Sunday performances at Flowertown, the show will be presented at 3 p.m. Saturday at the Circular Congregational Church in downtown Charleston (150 Meeting St.), with local jazz artist Heather Rice and local sister-duo Gracie & Lacy. $20-$30, bit.ly/2SvR06L
WHEN: 8 p.m. July 27; 3 p.m. July 28
WHERE: The Flowertown Players/James F. Dean Community Theater, 133 S. Main St., Summerville
PRICE: $15-$25
MORE INFO: 843-875-9251, flowertownplayers.org/jazzmeetsthebeatles