Kyle Lacy's hair was slicked back like a '50s greaser and he was donned in a fitting leather jacket at The Royal American on Wednesday afternoon. 
That era of music, when rockabilly reigned and soul music broke barriers between white and black artists, is what Lacy lives for. Bill Haley and the Comets, Buddy Holly and the Crickets. Flash forward to the 21st century for Kyle Lacy and the Harlem River Noise. 
"I'm so inspired by the '50s," Lacy says. "It was a hotbed of cultures mixing." 
Harlem River Noise is the new Charleston resident's New York City band, one that he formed after bonding with a studio trumpet player during a gig at Sun Records. Lacy had been waiting tables and doing music on the side, but a light switch went off after his best friend unexpectedly died. 
It had to be all or nothing, he decided.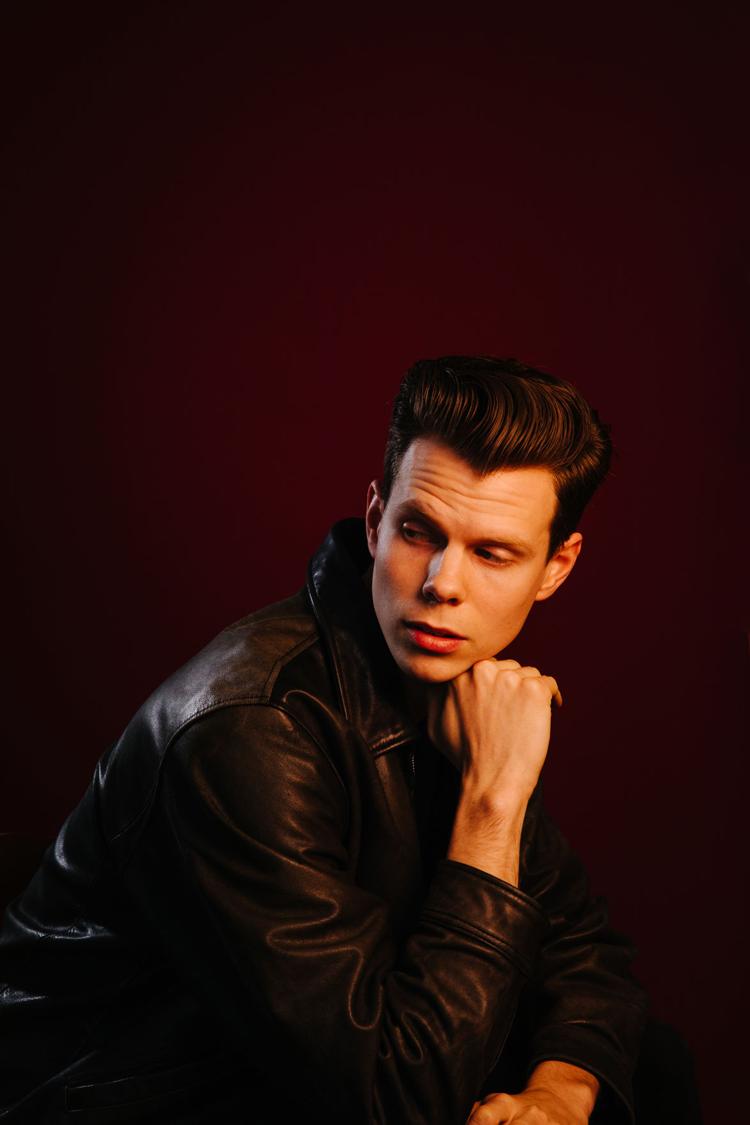 So, he dove into music, full-time. He started booking gigs, posting on social media and managing this music project that he had been thinking of starting for years. 
"My dream has always been to have an artistic life that brings joy to others," Lacy says. "I realized, I can't just let this go by." 
He moved to Charleston with his wife, in part to help her pursue her love of theater production in a smaller community than the Big Apple could offer. Her parents are from here. He proposed to her in Marion Square under the December Christmas tree lights.
"There's an energy about Charleston," Lacy says. "It starts with the name, the dance. There are threads that run through here of rockabilly, jazz and indie rock. It swings." 
Though he's still touring most of the year, when he's home in Charleston, Lacy is working on a solo project that's already gigging around town. Charleston Scene is premiering his latest Dala Records release, "Hangin' On." Listen now. 
Lacy's music is infused with the raw soul of the records he grew up listening to with his parents: Wynonie Harris, Big Joe Turner, Jerry Lee Lewis. Throw in some of the '90s swing revival that emerged when names like Big Bad Voodoo Daddy electrified the radio waves and a splash of Charles Bradley's intoxicating energy and you've got what Lacy's going for. 
He's also an advocate of tape machine recording, keeping with his authentic vintage vibe.
"Anybody who's anybody knows you gotta use tape," he says. "Not because of the sound, but because of the linear recording method; you can't fake it." 
"You're more apt to accept a mistake that is beautiful," he adds. "It sounds human, not perfect." 
Lacy's goals in Charleston extend beyond just playing music, which he's already achieved during his short time in the Lowcountry. He performed with Harlem River Noise for the Rockabillaque in Park Circle. And, he has a bevy of solo gigs lined up at bars around town.
He wants to re-create, in a sense, "The Wildest!" by Louis Prima. It was a 1956 album that mixed early rock and roll, jump blues and jazz, and ultimately inspired Elvis Presley. But it was more than that. It was unadulterated entertainment: part music, part Prima cutting up with his bandmates on stage. 
"Charleston needs a Copacabana dinner club with weekly residencies and variety shows. I feel like that would do so well here," Lacy says. 
Lacy's upcoming shows include performances at Rusty Bull Brewing Co. on March 22, Commonhouse Ale Works on March 23 and Prohibition on March 24.