Derrick Henry, a 25-year-old who is now starring in his second MTV reality show, "Ex on the Beach," started out in Charleston as a Citadel basketball star.
Upon graduation, he was being scouted by overseas teams, but his life took a turn when, instead, he was selected to live with strangers and try to find his "true match" to win $1 million on the fifth season of "Are You the One?" 
His season was the first to not win the money. 
"I was the one behind the strategy," says Henry, who used to be a leasing manager at the 930 NoMo apartments downtown. "The strategy was right and would have worked if everyone had followed it, but one girl decided not to follow it. That one girl lost us $1 million." 
In addition to losing the money, Henry says he also lost at love. 
"Honestly, I came onto the show with a 50/50 mindset," he says. "I wanted the money but was also open to the possibility of meeting someone. But I walked away with neither."
However, he says he wouldn't change anything he did, since the loss made his season one of the most popular ever.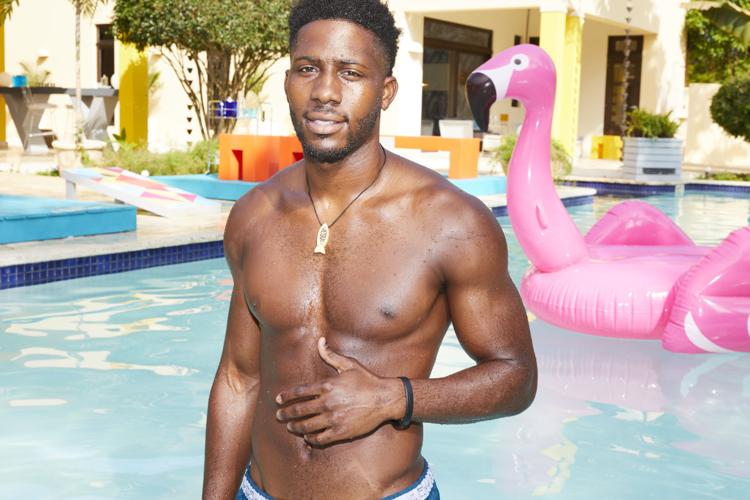 "Half of our cast has been casted for another show," says Henry. "We made epic TV."
Henry was one of those lucky callbacks. 
Now, two years later, he's going to be on "Ex on the Beach," another MTV reality show that's set in Hawaii and hosted by early 2000s rap sensation Lil' Romeo. 
This time around, though, things are a little different. The show features a group of single people mingling on the beach, when their exes show up to shake things up— either to rekindle a romance or get revenge. 
Henry's ex was there for the latter. 
"Last year, my girlfriend and I had broken up," Henry says of Charleston-based ex Angela Babicz. "We were good for a while, but then we fell off bad, and out of nowhere MTV called me about this show. I didn't know it was going to be 'Ex on the Beach' at first but when I did, I thought 'sure, I can do this.' 
"I knew it could only be one of two exes, and when I saw her on the beach in that first scene, I knew this was not going to be fun for me. I kind of wanted to jump back in the water and see if I could swim back to L.A. She was screaming at me before the show even started. Lil' Romeo didn't even get two words in." 
Henry ended up making the most of his time in Hawaii despite the drama, though that definitely fueled some heated arguments.
"It honestly was my favorite, even through all the drama," he says. "I made the most of it and had fun. Me and her argue a lot, but I also had some relationships, some hookups. It was a good experience." 
Since the show, Henry has moved to Los Angeles. He's open to another MTV reality show if the opportunity arises. 
"I was never nervous," says Henry of his time on both "Are You the One?" and "Ex on the Beach."
"It was a natural environment for me; I always felt comfortable. All my friends say I have the type of personality for this, because I'm outgoing, adventurous and honest. I'm never gonna lie just because the camera is on."
"Ex on the Beach" premieres tonight at 10 p.m. on MTV. 
"It's going to be a roller coaster ride, Charleston," says Henry.