Singer-songwriter Brian Owens, who will be heading up "What's Going On: The Marvin Gaye Experience" at Charleston Music Hall on July 14, has a lot in common with the late soul-singer.
Both artists grew up in the church, both can trace their musical roots to gospel and jazz traditions, both served in the Armed Forces and both, in their own ways, were led to see music not only as a form of entertainment but also as a way to engage politically and to give back to their respective communities.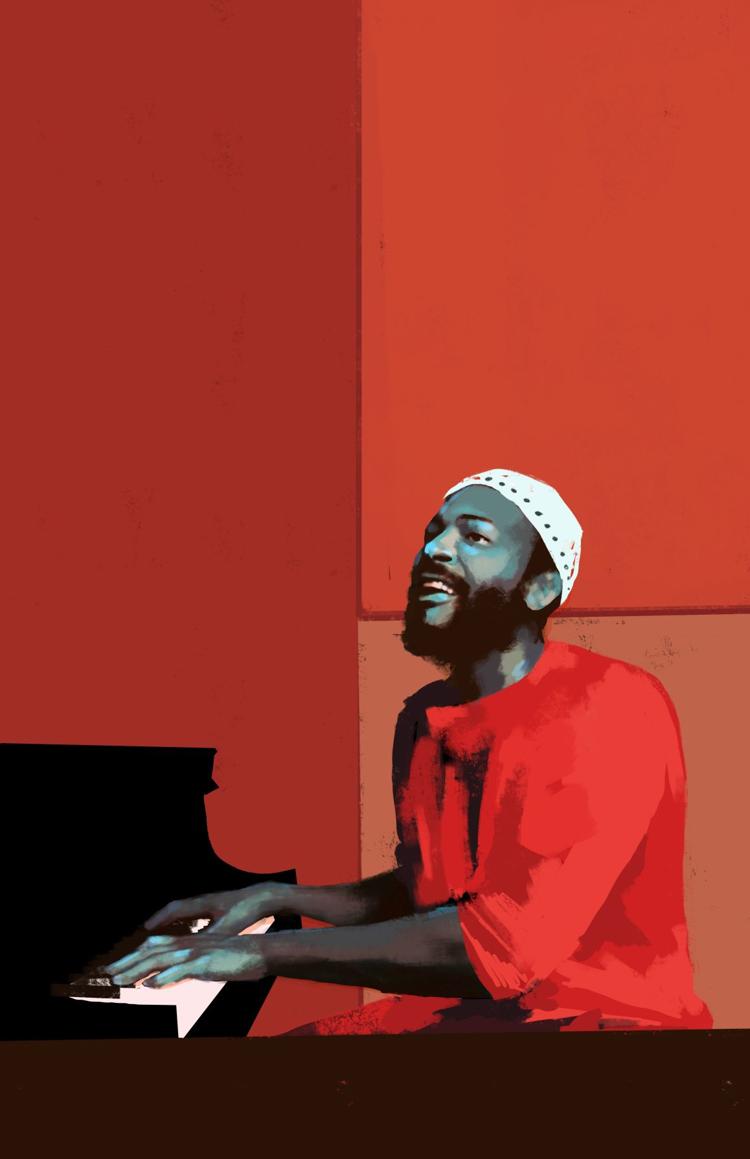 For Gaye, that journey tragically ended on April 1, 1984, when he was shot and killed by his father. But for Owens, deeply conscious to whom he owes his musical legacy, the journey continues.
It's a journey that began with Owens working his second summer at Busch Gardens in Williamsburg, Virginia: "I knew that everybody there had aspirations of performing on Broadway or on cruise ships and I knew that's not what I wanted to do."
Instead, Owens, who knew of a close family friend playing in the military band at Scott Air Force Base, set his sights on military service.
"I knew that there was such a thing as a military band, and that in the Air Force it's considered your job. She was in a pop-rock combo; it wasn't like playing the trumpet or the bugle. She was playing Top 40. It gave me an opportunity to go home, work on my vocals and finish school."
Owens would serve three years in Illinois and, from there, serve another nine in St. Louis, Missouri. During that time, he appeared in a singing competition on "The Wayne Brady Show" and received national attention as a member of an Air Force band called Sidewinder. The video of the band went viral while the troupe was deployed. Owens says it was a great opportunity, not just as a singer but as a spokesman for the men and women serving in the military.
After completing his service, Owens continued to land gigs around town and eventually landed a job as an artist-in-residence position with the St. Louis Symphony, at which point he came to a realization: "Whereas most artists base their lives around their career, I made a point to base my career around my life."
Owens, who is now based in Ferguson, Missouri, with his seven children, made the choice not to move to New York or Los Angeles to pursue a recording contract like so many artists. This way, he not only remains engaged in the lives of his friends and family but also is able to achieve balance, stay humble and "to avoid getting wrapped up in things that have no long-term shelf life."
One of the ways he continues to stay connected to his community is through the nonprofit he runs, called Life Arts, whose mission is to provide leadership development experiences and opportunities for urban youth pursuing the arts. Putting his philosophy of mentorship into practice, the saxophone player who will accompany Owens onstage at "The Marvin Gaye Experience" is Carlos Brown Jr., one of his students and a recent college graduate.
Since 2012, Owens has managed to record four full-length albums. This includes the original "The Soul of Ferguson," and the critically acclaimed "The Soul of Cash." A project that paid homage to another music legend, the late Johnny Cash, "The Soul of Cash" garnered attention from Rolling Stone, which hailed him as a "vibrant soul singer" who "bridges a racial and generational divide."
For Owens, in terms of future projects, all roads lead to Marvin.
"After recording a lot and just doing a lot, I'm a little older now and coming to a place where I'm really just rediscovering me as an artist. Oddly enough, everything is pointing back to Marvin," he said. "I think I just want to interpret, but in a way that makes it feel like original music, which is the thing that we try to do with the 'The Marvin Gaye Experience.'"
Audiences should come prepared to be uplifted with a set that spans Gaye's music-making career, including highlights from his groundbreaking "What's Going On" album, which mined ever-relevant issues such as racial injustice and how we treat the environment.