I ate a $26 burger recently at Palmetto Cafe, and I believe price directly correlates to enjoyment. That pricey burger had to live up to 26-dollars-worth of standards, and the poor thing failed to impress. I doubt paying three dollars extra for the addition of lobster and bearnaise would have made a big difference in terms of enjoyment because I would've had even higher expectations.
My favorite burger in a recent burger review wasn't the regularly priced $7 cheeseburger (with fries) at Torres Superette but instead the $10 burger at Rutledge Cab. Co. on Monday night, when it's discounted to a mere five bucks. Now that is one delicious burger, even when you splurge on housemade pickles for 50 cents. It also comes with fries, a sadly rare inclusion these days when everything is priced a la carte.
In an effort to round up the best burgers at the best prices, I went looking for the most delectable burger nights around town. I'd like to dedicate this story to Cypress — may its epic $5 burger night rest in peace.
Mondays
In addition to Rutledge Cab Co., which features its $5 burger special all day long, HoM  has a burger special from 6-10 p.m. when you can get a Classic Double (two patties, American cheese, lettuce, tomato, onion and fancy sauce) for $5. A side of fries or tots will cost an extra $3.
Over at Bay Street Biergarten, from 4 p.m. until close, they slash all three of their burgers half off, so you're looking at $6.50 to $7.50 for burgers with a choice of sides like potato salad, fries, tots, salad, veggies and slaw.
The Watch up on the top floor of the Restoration Hotel on Wentworth Street not only has great views of the city but a great deal on Mondays from 4-10 p.m. For $10, you get a burger and a craft beer. The burger is normally $14 and includes fries and the craft beers range from $6-7, so this is essentially a half-off deal.
Tuesdays
Moe's Crosstown Tavern on Rutledge Avenue hosts the granddaddy of all burger nights. Every Tuesday for 18 years, they've offered half-off burgers from 7-10 p.m. The specialty burgers like the BLT Burger and the Black and Bleu cost between $9 and $11 and come with hand-cut fries or chips. You can get other sides, but the fries are classic. Half off and you're looking at a burger between $4.50 and $5.50. Perhaps the best burger deal of all.
A new entry into burger night is 60 Bull Cafe, located at 60 Bull St. near the College of Charleston. Every Tuesday, the tiny shop discounts its burger and fries to $6 from $14. It comes topped with government cheese, lettuce, pickles, sriracha aioli on a Brown's Court bun and a side of hand-cut fries.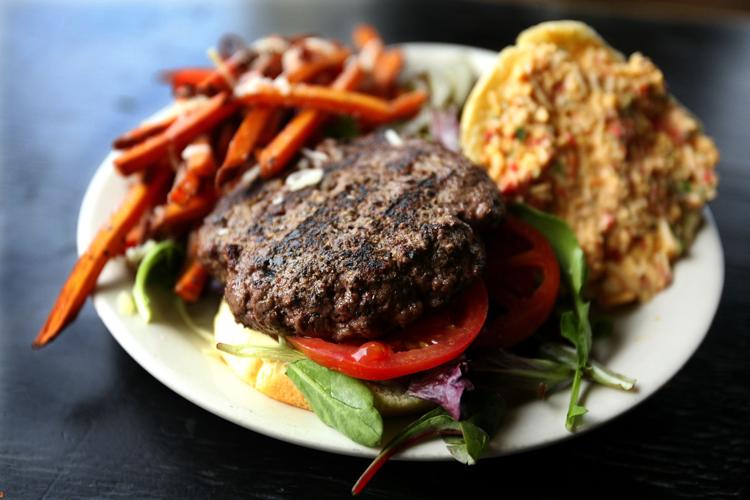 In Mount Pleasant, Sesame  treats its diners to a $6 burger night from 4-10 p.m. Start with any base — beef, elk, turkey, black bean — and build from there. Some toppings are free and some add a cost of .50 to $1.25. Owner Casey Glowacki says the burgers end up being about 40 percent off the regular price. You can add a side (get the onion rings) for an extra buck.
Tuesday night is a popular night for burger deals with Green Goat offering $5 burgers during happy hour (4-7 p.m.) and the Craftsmen Tap House featuring a specialty burger from 7 p.m. to 1 a.m. The Shelter and O'Brion's also have burger deals.
Wednesdays
On Wednesday night the best burger deals can be found on James Island. Blues Cajun Kitchen on Folly Road discounts the Classic Burger to $5 from $9. The 7-ounce beef patty comes with American cheese, lettuce, tomato, onion and pickles and a side of fries. The deal runs from 4-10 p.m.
Farther down the road, Bohemian Bull lets you build your own burger for $3 (marked down from $6.95), toppings range from .50 to $1.50 and it comes with your choice of fries, potato salad, pasta salad or the vegetable of the day. For an extra buck you can get fried okra, onion rings or mac and cheese bites.
Thursdays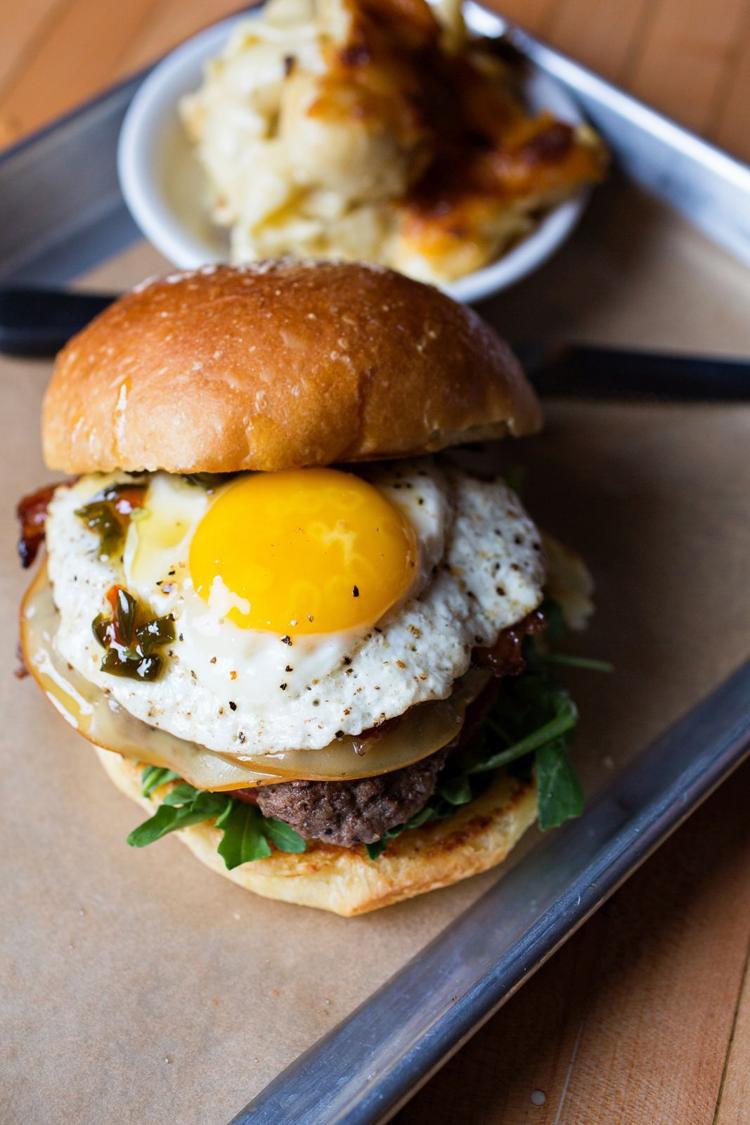 The Alley downtown's burger night boasts a $4 classic burger with American cheese, lettuce, tomato, onions and pickles. The burger comes with one of nine sides. Pair it with a $4 local draft beer and you can get out of there for about $10 with a tip. It usually has another $4 burger of the day in addition — check the Alley's Instagram to find it.
On Thursdays, North Charleston finally gets into the burger night action at Big Billy's Burger Joint where they offer half-priced burgers from 4-8 pm. The burgers are made with beef from Three Gates Cattle Company, which raises cows on Seaside Farm Proper in Mount Pleasant. The burgers normally run $9.50 to $12.99 with a side.
Everyday deal
Every weekday from 4-6 p.m. Big Gun Burger slashes its burgers half price, a great deal for an early bird dinner. Burgers regularly cost between $9.50 and $12.50.