Charleston and its environs east, west and north will be partying into the wee hours this weekend. 
Pots of gold and buckets of green beer await at this weekend's St. Paddy's Day festivities. Though the grand Park Circle festival took place last weekend, there are still plenty of parties waiting to get you knackered. Grab some green wigs, shamrock bead necklaces and leprechaun hats and head out to a variety of celebrations in honor of the late, great St. Patrick. 
Catch the Leprechaun 5K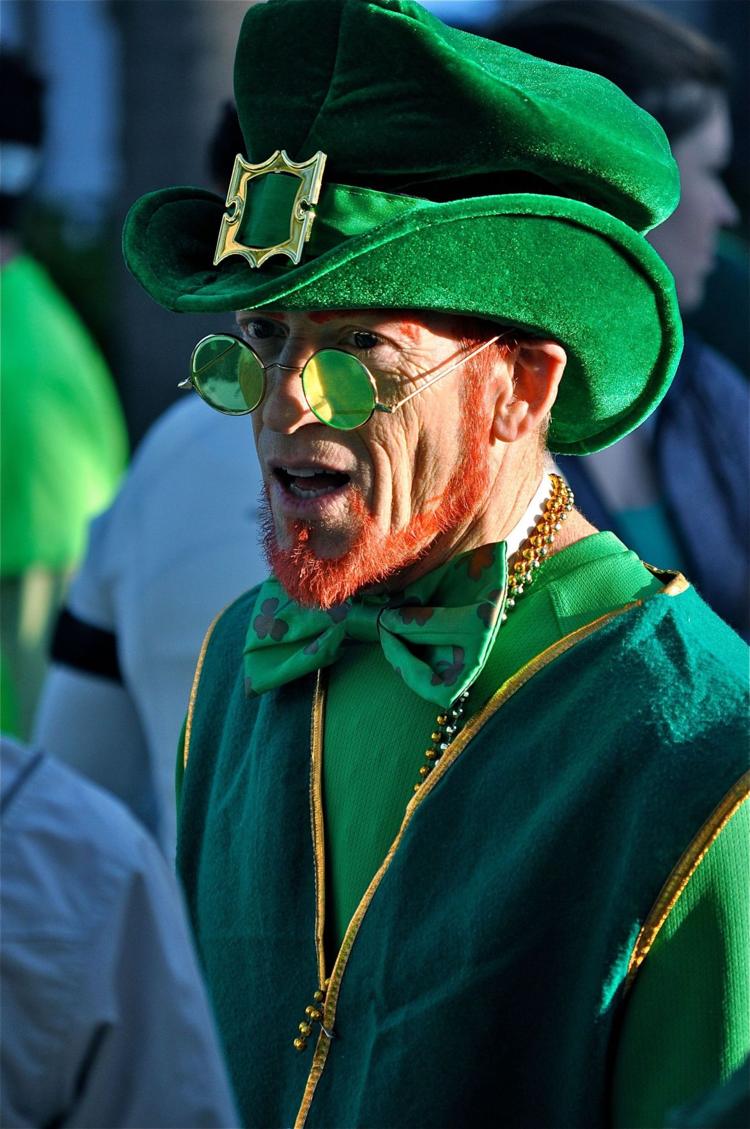 The annual Catch the Leprechaun 5K will start the weekend off right in Mount Pleasant at 6:30 p.m. on Thursday at the Waterfront Park. Runners can enter for $25-$35 and will enjoy scenic views of the Cooper River Bridge and surrounding nature while chasing the rainbow (and leprechaun...yes, someone will be dressed up as a leprechaun who runners will attempt to beat). After the race, there will be live music, a post-race party and prizes for those who finish before the leprechaun. And you'll be able to feel a lot better about all the beer you'll be consuming over the weekend. 
MORE INFO: catchtheleprechaun5k.com
Night of Traditional Irish Music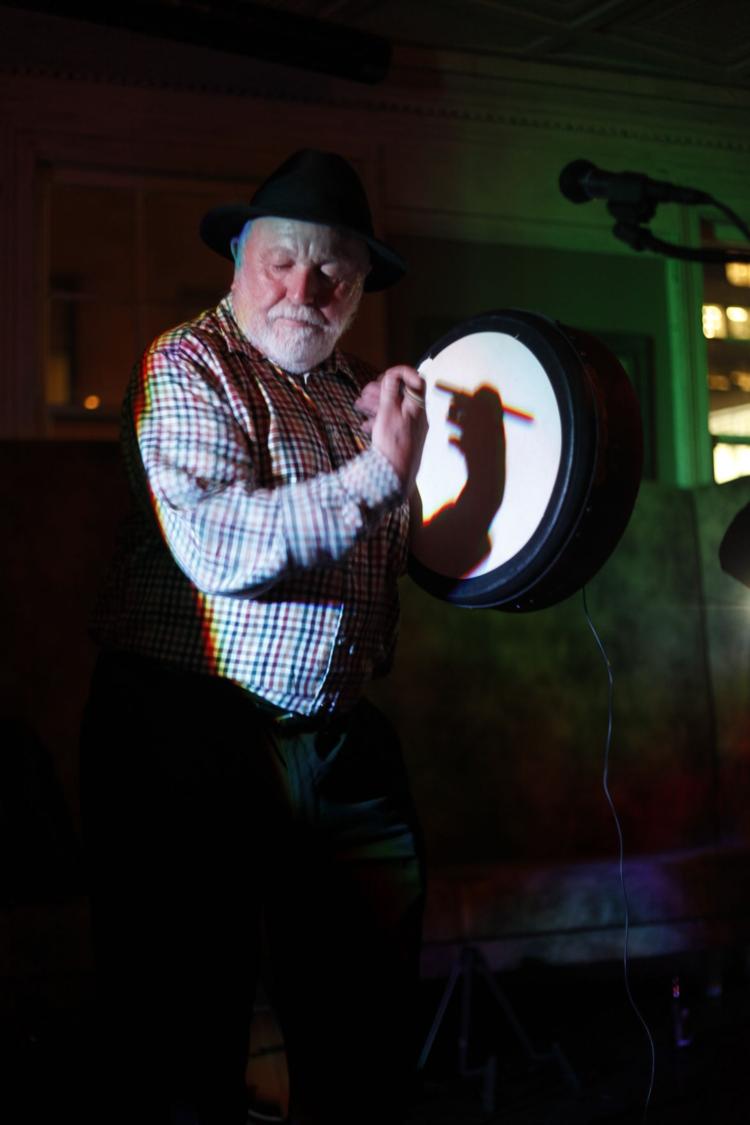 The Charleston Music Hall will be featuring traditional Irish balladeers at 7 p.m. on Thursday. Derek Warfield is a distinguished name among The Young Wolfe Tones, a singing group named after the 18th-century Irish revolutionary Theobald Wolfe Tone. "We're presenting an old tradition in a new package, and I've the same passion for it now as I had when it all started 50 years ago," says Warfield. He's played at Carnegie Hall and The Royal Albert Hall, among other esteemed venues. For $15-$25, attendees will be able to enjoy a nightlong serenade of classic Emerald Isle compositions. 
MORE INFO: charlestonmusichall.com/event/1624285-derek-warfield-young-wolfe-charleston
Lucky Foam Rave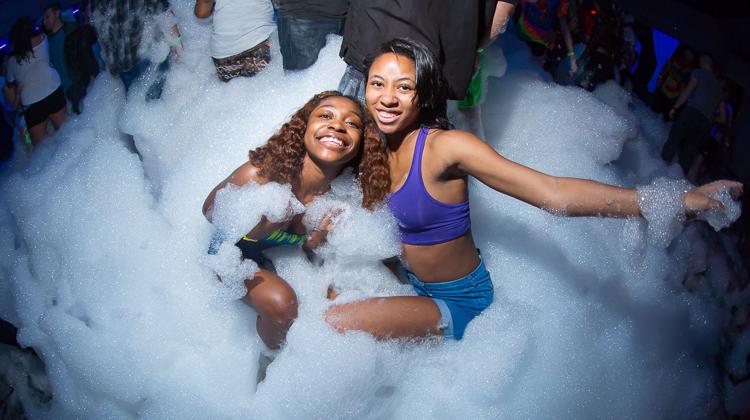 There's nothing like getting covered in green suds the eve before St. Patrick's Day. At Club Brandy at 3630 Ashley Phosphate Road in North Charleston, electronic DJs will be throwing down for a crowd while a foam jet cannon shoots color-changing suds 30 feet into the air. White, green and yellow clothing are required for this 16 and over event, which begins at 9 p.m. on Friday. Tickets are $15-$40, including a standard VIP option with a free drink and private area access as well as a VIP hookah option. There also will be a $200 cash giveaway at midnight among laser lights, L.E.D. foam sticks and dubstep, trap, house and futurebass music. 
MORE INFO: facebook.com/events/1771715782898672
St. Patrick's Day Parade
All the lads and lasses will be lining the streets for the classic annual St. Patrick's Day parade in downtown Charleston. This traditional, family-friendly way to celebrate will kick off on Saturday morning. A pre-parade mass will begin the day at 8 a.m. at St. Patrick's Church, 134 St. Philip St. The parade starts at 10 a.m. at King and Radcliffe Streets, wanders down to Broad Street with an Irish flag raising at the City Hall. Decorated cars will make an appearance among bagpipers, fiddlers, step dancers, school groups, mascots and more. Things will wrap up at the Cathedral of St. John's. 
MORE INFO: charlestoncvb.com/events/charleston-s-18th-annual-st-patrick-s-day-celebration-5410
St. Patty's Day Block Party at Triangle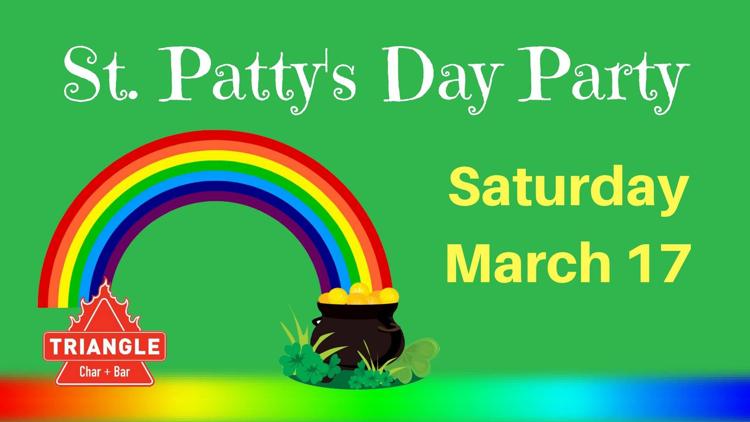 For all the Avondale leprechauns, don't worry; you won't have to travel too far to find the pot of gold at the end of the rainbow. Triangle Char and Bar west of the Ashley is hosting a St. Patrick's Day block party on Saturday with DJ RJ spinning some beats from 3:30 p.m. until Melted Velvet takes the stage from 7-10 p.m. There will be a whole tent for green beer, Miller Lites and Irish Car Bombs along with a selection of Irish brews: Guinness, Guinness Blonde and Smithwick's. It'll just cost $5 to get in the door and the party will ensue from there. 
MORE INFO: facebook.com/events/192729781484398
Shamrock the Dock

To soak up some sunny weather along with your alcohol, head to Shem Creek's Red Ice House for Shamrock the Dock. Mount Pleasant's biggest party on the creek will include live music all day long, featuring an annual visit from the Irish Bagpipers. In addition, there will be $4 green aluminum Miller Lites and Coors Lights, $5 Guinness Imperial pints and $6 Irish Car Bombs. From 1-3 p.m., Moonlight Ale will take the stage, followed by Ellen Drive from 3:30-5:30 p.m. and Saluda Shoals from 6-8 p.m. Attendees are encouraged to tag pics at the party with #ShamrockTheDock18 and #RocktheDockatReds. 
MORE INFO: facebook.com/events/183939029000897
Irish Fest Block Party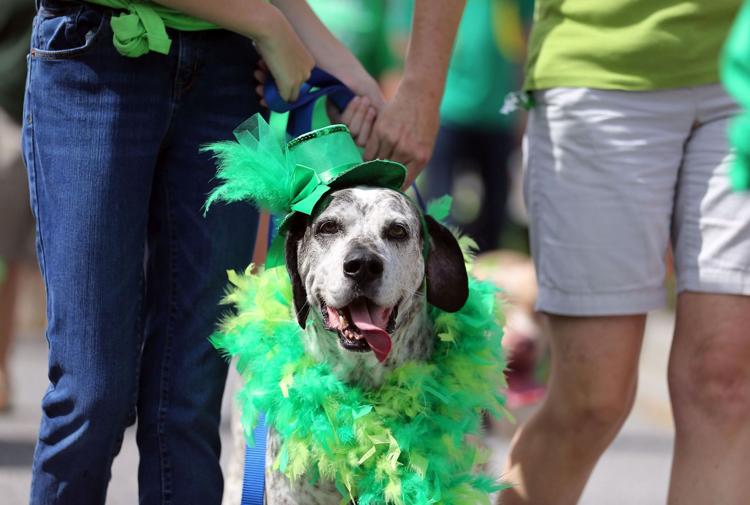 Mount Pleasant's Wild Wing Cafe on Coleman Boulevard will be hosting a St. Patrick's Day celebration from noon onward Saturday. In addition to green beer, there will be giant beer pong and cornhole. Don't think the celebration is leaving out the kiddies: there's a jump castle and other activities and games for the lil' leprechauns in the bunch. Food specials other than classic wings include $4 hot dogs, $4 hamburgers, $5 cheeseburgers and $1 chips. A green pour of PBR will just cost $2, while Irish breakfast shots, car bombs and baby Guinnesses are $5. An Irish Flag will be $6 and full-sized Guinness will be $5.50. Saluda Shoals will be doubleteaming at Shem Creek and Wild Wing Cafe with two sets of live music, this one from 2-4:30 p.m. Before them, DJ MooMoo will play from noon-2 p.m. and following the local party band will be another set of DJ MooMoo before Distinguished Gentlemen take the stage from 5-7 p.m. 
MORE INFO: facebook.com/events/2047306705552019
St. Paddy's Day King Street Bar Crawl
Not looking to brave the crowds of Columbia or Savannah for St. Patrick's Day? You can still have fun right here in Charleston with some green beer and car bomb cocktails, and the lines to the bar will most definitely not be as long. The King Street Bar Crawl, which will cost $8-$30, will be making its way from local watering hole to local watering hole downtown. Meet at The Brick at 22 Ann St. between 1-4 p.m. Saturday to snag a scorecard with the names of other participating bars. Then, check them all off your list and arrive as one of the first 250 people at Kingdom after 7 p.m. to get a free T-shirt. If you make it by 8:30 p.m. with all your boxes checked, then you'll be entered in a raffle to win more than $1,000 worth of prizes. Don't be late; the pot of gold awaits!
MORE INFO: eventbrite.com/e/st-paddys-day-on-king-street-bar-crawl-tickets-39424334245
St. Fatty's Day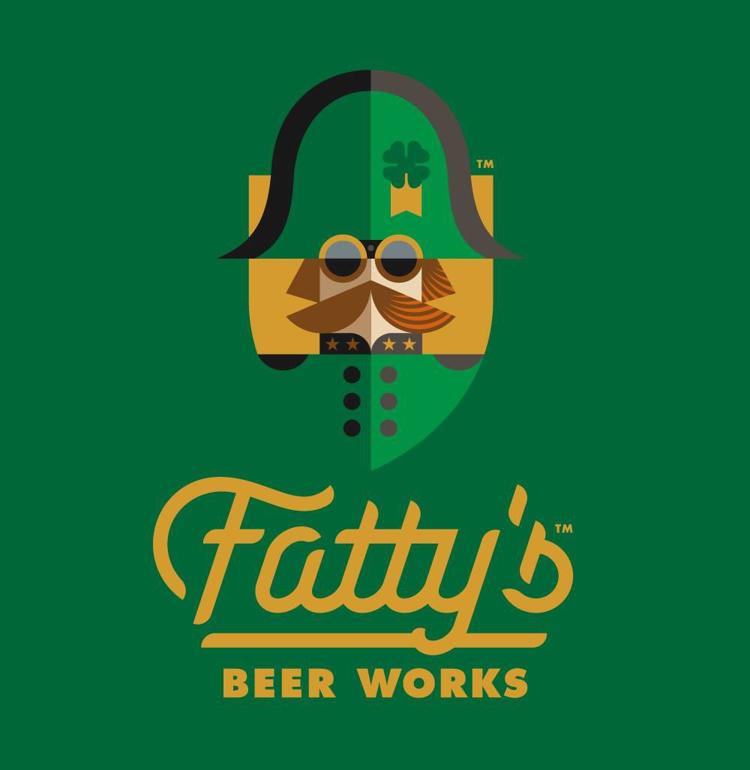 You might as well embrace all the beer and the gut you'll be gaining on St. Patrick's Day with an appropriately named event: "St. Fatty's Day" will not only be celebrating the iconic holiday but also the one-year anniversary of Fatty's Beer Works. The Meeting Street taproom will be filled with live music by The Double Naught Spies and some grub to soak up all that alcohol from The Immortal Lobster. The kid-friendly festivities will kick off at noon on Saturday. 
MORE INFO: facebook.com/events/321540711673816
St. Pat's at Tommy Condon's 
Slainte! Party all weekend long at an authentic Irish pub. Tommy Condon's on Church Street will be hosting the ultimate St. Patrick's Day weekend, kicking off Friday and lasting through Sunday. This 35th annual event will include live music by Emily Deahl, Judson McKinney and Christian Carroll & The Bograts. In addition to music, there will be classic Irish dishes from shepherd's pie to corned beef. And the beers will be sloshing. 
MORE INFO: facebook.com/events/1853688741521665
Na Fidleiri presents a St. Patrick's Day Celebration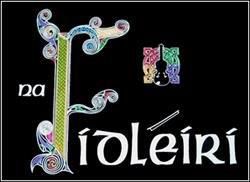 Taylor Music Group is hosting a St. Patrick's Day concert at 7 p.m. on Saturday featuring fiddling ensemble Na Fidleiri. The Taylor Festival Choir also will join in for a few songs during the performance, which will be held at the Circular Congregational Church. Irish jigs, plaintive ballads and audience sing-a-longs will all be selections throughout the evening. Tickets are $10-$35.
MORE INFO: charlestonarts.org/event/taylor-music-group-presents-annual-st-patricks-day-concert