Hopefully, Labor Day provided a day of much-needed and well-deserved rest for all the workers of the world, including those who labor outside the "normal" hours of the day. I'm thinking about parents who are always on call for their children, public service people and first responders, and, of course, all of the artists and writers who have to create in the early morning and the late-night hours when many are still asleep.
Undoubtedly, some of the work you'll see on display this month was created in the hours before and after daylight, something to keep in mind as you visit new exhibits and receptions. And there are plenty of new exhibits opening this week.
Charleston artist Marina Dunbar creates an immersive installation at the Miller Gallery. With more than 40 paintings and sculptures, Dunbar tackles an abundance of themes and explores them all with sharp and deep focus. She manipulates watercolor and layers of resin across the surface of the canvas using heat, wind and gravity, leaving plenty of room for spontaneity and exploration into uncharted territory. Dunbar comes as close as I've seen to capturing actual motion on canvas and the installation looks to be awe-inspiring. Be among the first to see it from 6-8 p.m. Sept. 7 at Miller Gallery, 149 East Bay St, Charleston.
Mary Martin Gallery is celebrating a world of color with artist Trish Weeks. Weeks' exhibit, "Conversations About Color," blends the line between expressionism and impressionism. Her oil paintings are emotive and the lines on her canvases provide a sharp contrast between earth and sky, land and sea. Capturing scenes from the Midwest and the Carolinas, Weeks understands that color is the key element in connecting with a viewer's head and heart. Weeks will be onsite at the gallery to discuss the significance of her exhibit and to answer questions from 5-8 p.m. Sept. 7 at Mary Martin Gallery, 103 Broad St. Charleston.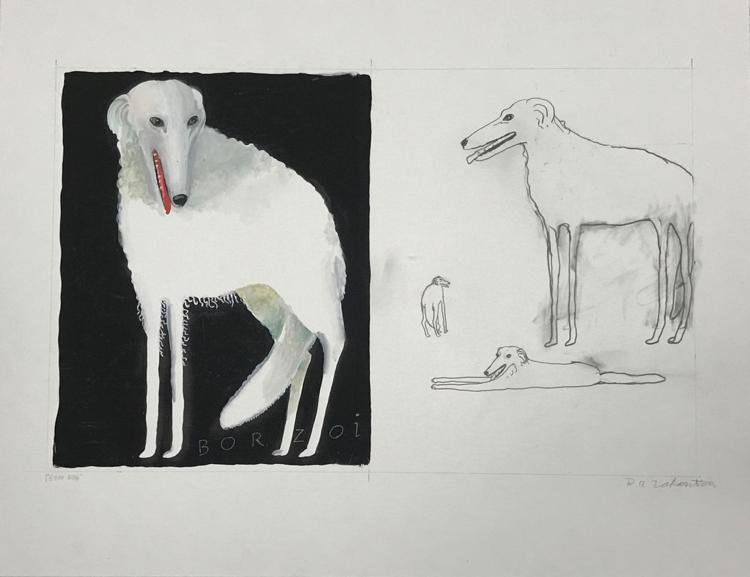 Dog and Horse Fine Art kicks off September with works by Robert Zakanitch. Zakanitch is widely recognized as the founder of the Pattern and Decoration Movement, a movement that reclaimed art as a medium to contain images that are both beautiful and uplifting. Indeed, his work is both whimsical and welcoming, especially when he captures the subject of our canine friends. Zakanitch's children's book, "Good Dog," published by Random House, shows off his colorful, magnetic works in a book the whole family can enjoy. A reception will be held 5-8 p.m. Sept. 7 at Dog and Horse Fine Art, 102 Church St., Charleston.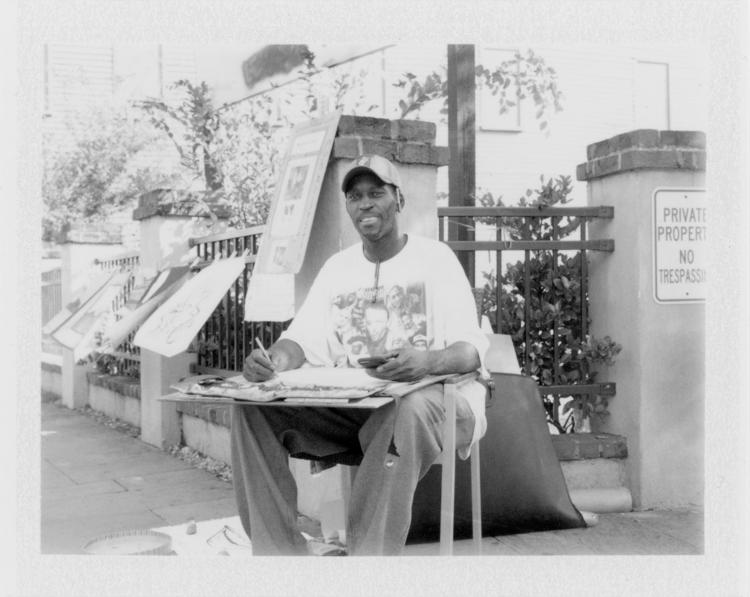 Circling back to the spirit of Labor Day, Revealed Gallery has a new exhibit from local photographer Jon Stout (known as BadJon). "Meet the Makers" is a series of 50-plus portraits of people, "makers," around the Holy City. Shot on a fully manual Polaroid camera and using expired Polaroid film, Stout builds on his idea of documenting the faces of Charleston. With this series, Stout is capturing behind-the-scenes makers — crafters, chefs, musicians, woodworkers, tattoo artists — people who make the world a more creative and thoughtful place but aren't often recognized for their work. Stout captures them all in their element and reminds us that the makers are as important as the product. A pop-up reception will be held from 5-8 p.m. Sept. 7 at Revealed Gallery, 119 Church St., downtown Charleston.