A reboot of major horror flick "Halloween" just rocked the Lowcountry, featuring an abundance of Jamie Lee Curtis sightings and film crew street shutdowns. 
Riding on the resurgence of the slasher wave, the Crimson Screen Horror Film Festival is celebrating its fifth year in town with more South Carolina screenings than ever and a lot of local hype, fueled by local film sightings for "Mr. Mercedes," "Vice Principals" and more TV series. 
The annual three-day Park Circle film festival, hosted at South of Broadway, returns from May 25-27 for a long weekend of shorts, features, animations and documentaries ranging from dark fairytales to zombie apocalypses to psychological thrillers. 
The horror genre itself shines within the low-budget independent film world, serving as a space where star-power doesn't have as much clout as jump scares.
And this year, along with guest star Mark Patton (lead actor in "Nightmare on Elm Street Part 2: Freddy's Revenge"), there are five world premieres, a handful of North American and East Coast premieres and six South Carolina premieres. 
The man behind the curtain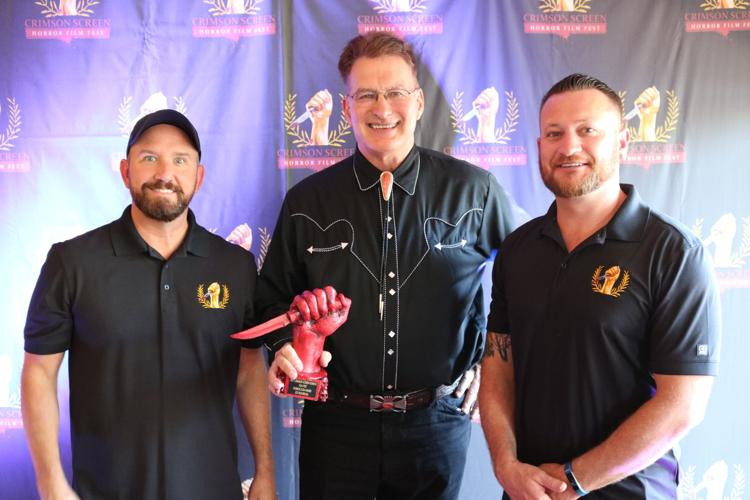 Columbia filmmaker and Crimson Screen founder Tommy Faircloth says his goal has always been to highlight local filmmakers, and this year has been the biggest yet for South Carolina submissions and screen time. 
"Originally, we had all of our South Carolina films played in one block on one day. Now, we have so many that we've had to spread them out in multiple blocks on all days of the festival," says Faircloth, who pursued a horror fest because the state didn't offer one within the genre.
This year, Charlotte happened to be the host city for a traveling horror film festival called Day of the Dead. Faircloth, who has achieved not only local but national and international success throughout his decades-long career, is being inducted as a hall of famer at the event, which takes place just one weekend before Crimson Screen.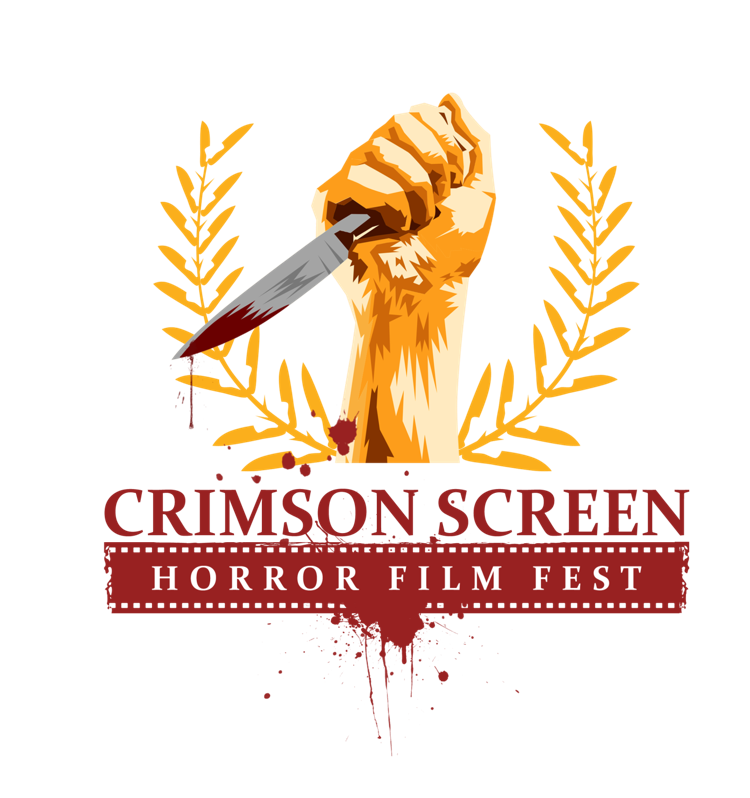 He'll premiere a short in Charlotte that was filmed in Charleston, "Anniversary," and then return to the Lowcountry in the fall to film a new paranormal slasher feature, "A Nun's Curse," at the Old Jail.  
Among his own projects, Faircloth makes time each year for planning fall's South Carolina Underground Film Festival and spring's Crimson Screen Horror Film Festival. 
His favorite part about hosting these events is watching the networking that takes place and new collaborations among filmmakers. 
"We've seen a lot of our filmmakers develop, from entering a short the first year to premiering a feature film the next," says Faircloth.
Submissions are accepted throughout the year from all around the world, and a team judges whether or not they'll make the cut down to just around 60 shorts and features.  
"If something scares me, I take my hat off to them," says Faircloth, who saw "Jaws" in theaters when he was just 5 years old. "I'm so used to everything and I expect everything." 
He does admit "The Conjuring" made him jump a few times. 
Taking a stab at it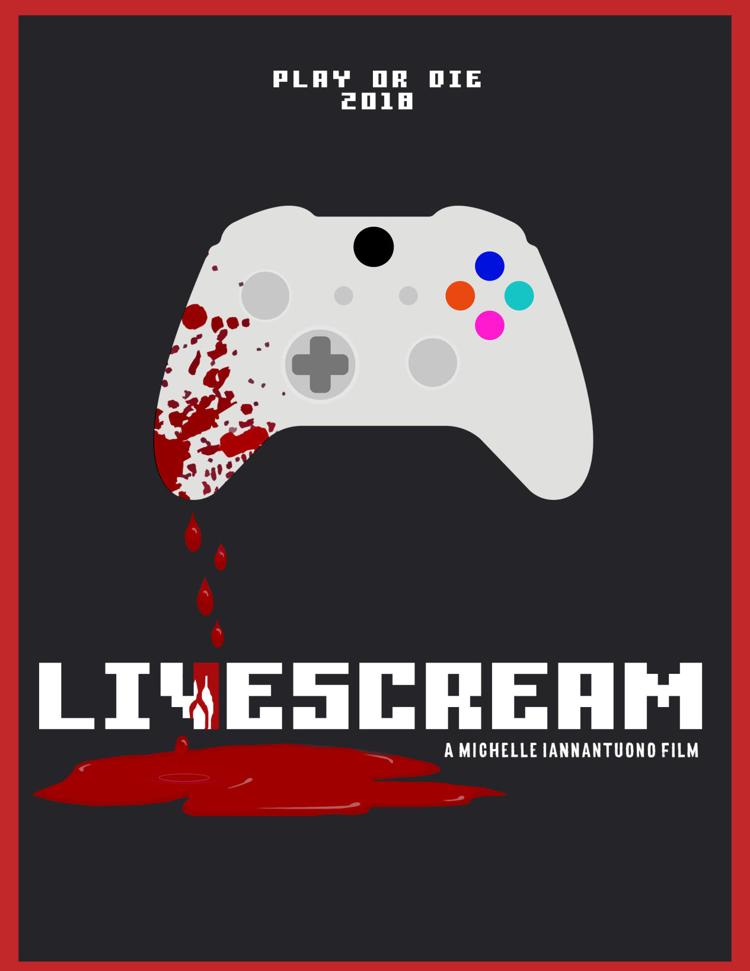 Kicking off this year's Crimson Screen with a world premiere is "Livescream," a feature film by Charleston screenwriter, director, video game developer and production specialist Michelle Iannantuono of Aether Motion and Octopunk Media.
Iannantuono, who left her job as a chemist to pursue her passion as a filmmaker, submitted her very first three-minute short, "Devil's Advocate," for last year's Crimson Screen fest. 
"It was my first film ever," she says. "It was the first time I had shown my work publicly ever, actually." 
Fueled by the audience connection and new friendships with filmmakers from Charleston and all over the world, Iannantuono decided to dig deep this year with both a short and a feature. 
The short is part of an anthology, in which South Carolina filmmakers were tapped to incorporate characters from other films as a cross-over series. So, Iannantuono was tasked with taking a character from another short and writing their story into her own short via her interpretation. Her segment is based on binaural beats, known as "digital drugs," along with musiphonia, a sound anxiety that she actually possesses.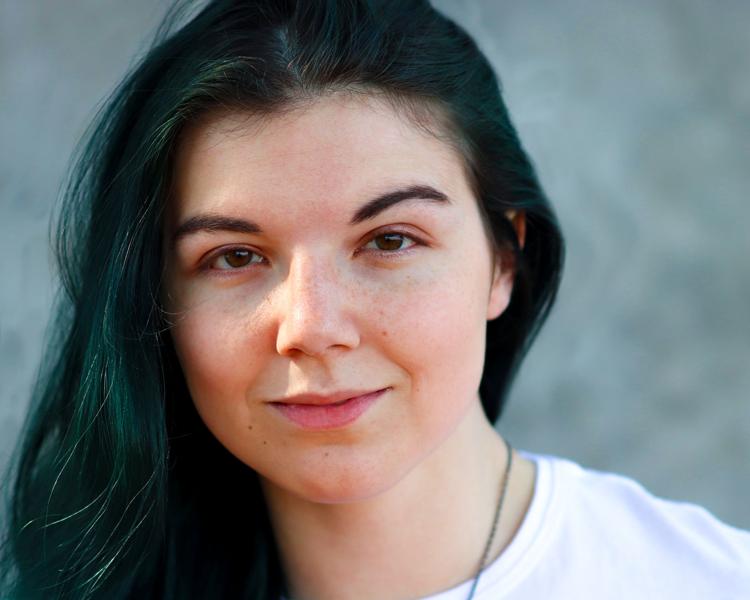 "I've always found it superbly creepy that you could alter somebody's mind by sound," she says. 
The result of the stream of shorts, "What Becomes of Us," is the feature film at 8:30 p.m. on Saturday, followed by a "Beers and Fears" party at the Sparrow. 
Iannantuono's feature "Livescream" will start the festival at 10 a.m. Friday. The 67-minute film, revolving around the concept of someone playing a video game on Youtube, was made in just eight weeks from script to finish. The film stars Gunner Willis, an actor and music video director from Boiling Springs, who had just three weeks to memorize 75 pages of monologue. 
"From Christmas until Valentine's Day, it was all I lived, slept and breathed," says Iannantuono, who had to design nine video games for the film.
Now, three months later, she can't wait for the debut.
Making your skin crawl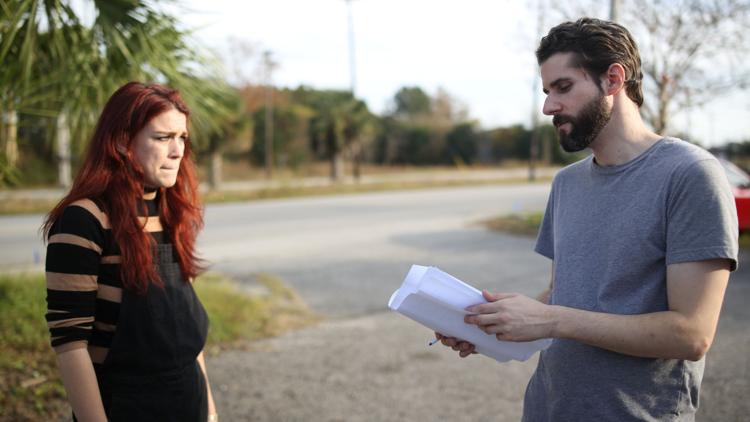 It also will be director Ken Cohen's second time participating in Crimson Screen. Last year, he was just an attendee, but this year, he's submitted a short, "Skin Baby." Though not entirely new to the festival circuit, Cohen is fairly new to the horror genre. 
His psychologically toiling short "Cartoonish" has won a few festival awards, but his lean toward guts and gore has been brought to the forefront most notably since Crimson Screen came onto his radar. 
"It's inspiring to see the community the horror genre brings out," says Cohen. "Here in the local scene, what's cool is there are people who have skills in a lot of different roles, and it's not cutthroat, it's more collaborative." 
He teamed up with several locals he's been networking with since the last Crimson Screen for "Skin Baby" and his contribution to the same short anthology Iannantuono is featured in.
"In each film, I've tried to do something new I've never done before," says Cohen. 
This time around, that means a tattoo that comes alive; you'll have to wait and see. 
Cohen adds, "Things are so much different with the amount of movies being made. People have so much they can watch at any given second, and while it's a lot easier to get yourself seen, it doesn't mean people are going to find it. That's why festivals like Crimson Screen are so important." 
Scream, shout, let it all out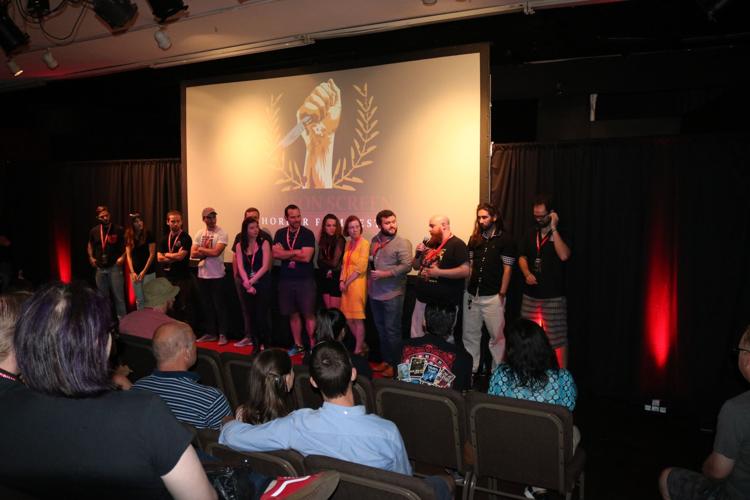 Though this year's festival is technically sold out, not every patron decides to stay a whole weekend or even a whole day. If interested people show up for a particular screening and room is available, staff will be selling tickets on a first-come, first-serve basis. 
As far as next year's Crimson Screen, it might be switching venues, as South of Broadway is in the midst of planning a move to Daniel Island. Faircloth is unsure whether the festival will move with the space. 
"We like that it's exclusive now, but on the business side of things, we do want to get more people to be able to come in and see the films," he says. 
For more information and for a full schedule, visit crimsonscreenfilmfest.org.