Take me out to the ballgame, plus the blues fest, ballet and these other weekend happenings. 
RiverDogs Opening Day
It's time to root, root, root for the home team on Thursday — Opening Day for the Charleston RiverDogs at The Joe. We've got more than one day to cheer them on, though, as the Holy City's minor league baseball team will host a seven-day homestand against the Greensboro Grasshoppers.
Opening Day is also Thirsty Thursday in the Ashley View Pub with DJ Natty Heavy (dollar beers!) and Mayor Teck will throw out the first pitch.
Friday is Fan Pick Fireworks Night with a post-game light show over the Ashley River, as well as Red Shirt Friday to honor members of the military.
Saturday is NBA Draft Night, where fans can try for a $1,000 half-court shot, as well as Make-A-Wish SC Wish Night; the RiverDogs will don specialty jerseys.
Sunday is Kids' Opening Day and the youngins will take over the ballpark and try their hand at announcing the game, working concessions, running the cameras and more. As part of MUSC Health Family Sunday, the kids can eat free, play catch on the field before the game and run the bases after the game.
Monday is Game of Bones Dog Day where canine fur babies are welcome and Bay Street Biergarten will host a craft beer tasting on the concourse.
Live & Local Tuesday will feature a farmers market on the concourse and Rusty Bull Brewing Co. will offer up its new BellyItcher Ale, in collaboration with the RiverDogs.
Wednesday is Education Day and area students and teachers will take off from school to enjoy the late morning game.
As for the food, well, boiled peanuts, Cracker Jacks, hot dogs and anything on a stick always work for me, but the offerings this season also include smoked pork ribs, chicken and waffles, shrimp and grits, and a vegetarian option.
WHEN: 7:05 p.m. first pitch April 11; 7:05 p.m. April 12; 6:05 p.m. April 13; 5:05 p.m. April 14; 7:05 p.m. April 15-16; 11:05 a.m. April 17
WHERE: Joseph P. Riley Jr. Park, 360 Fishburne St., downtown Charleston
PRICE: $8-$21
MORE INFO: 843-577-DOGS, riverdogs.com
Blues by the Sea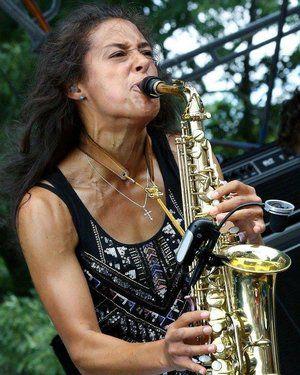 The slap of the bass, the wail of the guitar and the echoes of desperate need from the saxophone — these are some of my favorite things about blues music. Well, those things and the fact that the names of legendary blues artists are so doggone cool — Muddy Waters, Howlin' Wolf, Blind Lemon, Memphis Slim, Sleepy John, the list goes on.
Presented by the Town of Kiawah Island, the annual Blues by the Sea festival will return to Freshfields Village on Sunday. This free and family-friendly event will feature live music from Patrick Green & The Blues Buckets out of Texas by way of Virginia (though Green was born in Charleston), The Nighthawks, led by "harpmaster" Mark Wenner since it was "a blue-collar bar band" out of Washington, D.C., in the 1970s, and Vanessa Collier out of Pennsylvania, a rising international up-and-comer on the sax.
Attendees are encouraged to bring blankets and chairs for their comfort. Food and beverages will be available for purchase, but coolers are allowed (pets are not).
WHEN: 3-7 p.m. April 14
WHERE: Freshfields Village Green, 165 Village Green Lane, intersection of Johns and Kiawah islands
PRICE: Free admission
MORE INFO: 843-768-9166, bit.ly/2G0MlDP
Outdoor Fest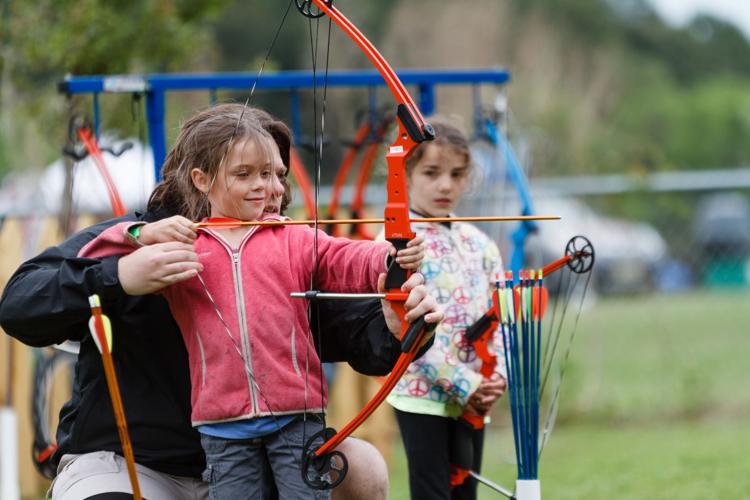 The family-friendly Charleston Outdoor Fest returns to James Island County Park this weekend for two days full of recreational activities on and off the water. "Celebrating nature's playground," the park will offer kayaking, canoeing and stand-up paddleboarding for the water lovers, and mountain biking, climbing, slack lining and disc golf for the land lubbers. You can "explore your inner Katniss Everdeen" on the archery range or explore your inner peace with downward facing dog for SUP yoga. There will be a vendor village, various food and beverage trucks and live music from Ward Buckheister, Vince Rivers, Shrimp City Slim, the Jaykob Kendrick Duo and Calhoun's Calling
WHEN: 10 a.m.-5 p.m. April 13; 10 a.m.-4 p.m. April 14
WHERE: James Island County Park, 871 Riverland Drive
PRICE: $2 general park admission; $8-$10 Try It Pass for activities
MORE INFO: 843-795-4386, ccprc.com/1542/Charleston-Outdoor-Fest
'Trockadero'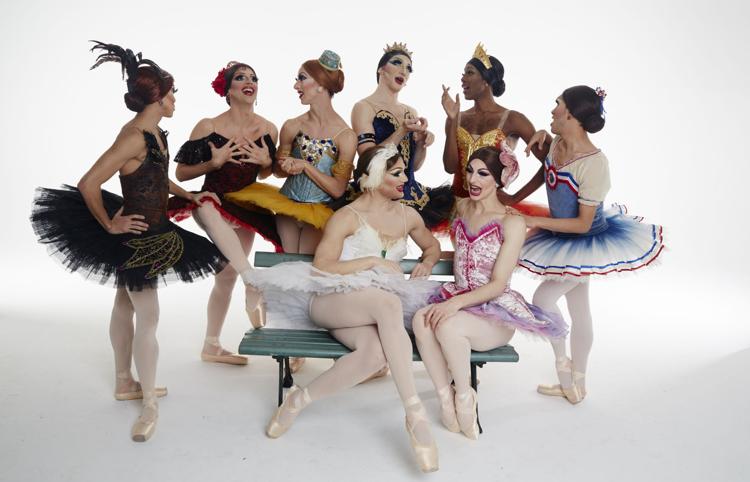 Les Ballets Trockadero de Monte Carlo (aka the TROCKS), an all-male comic ballet company, will bring its hilarity (and wicked skill) to the Gaillard Center on Thursday. Formed in the mid-1970s, Les Ballets Trockadero was meant to present a playful parody on traditional and classical ballet, en travesti and en pointe — meaning, men in "disguise" (tutus) and performing on pointe (the really hard one on the toes). Men dance all the parts, whether swans, water spirits or romantic princesses, and the show has been referred to as "the funniest night you will ever have at the ballet" (Sunday Times).
The Charleston program will feature ChopEniana (Chopin), Go for Barocco (Bach), Dying Swan (Fokine), Raymonda's Wedding (Pashkova/Glazunov) and a pas de deux or a modern work TBD. Important note: company member Robert Carter is originally from Charleston. Carter joined Trockadero in 1995 and has been a member of the Florence Civic Ballet, Dance Theater of Harlem Ensemble and Bay Ballet Theater.
WHEN: 7:30 p.m. April 11
WHERE: Gaillard Center, 95 Calhoun St., downtown Charleston
PRICE: $30-$75
MORE INFO: 843-242-3099, gaillardcenter.org
Poetry Festival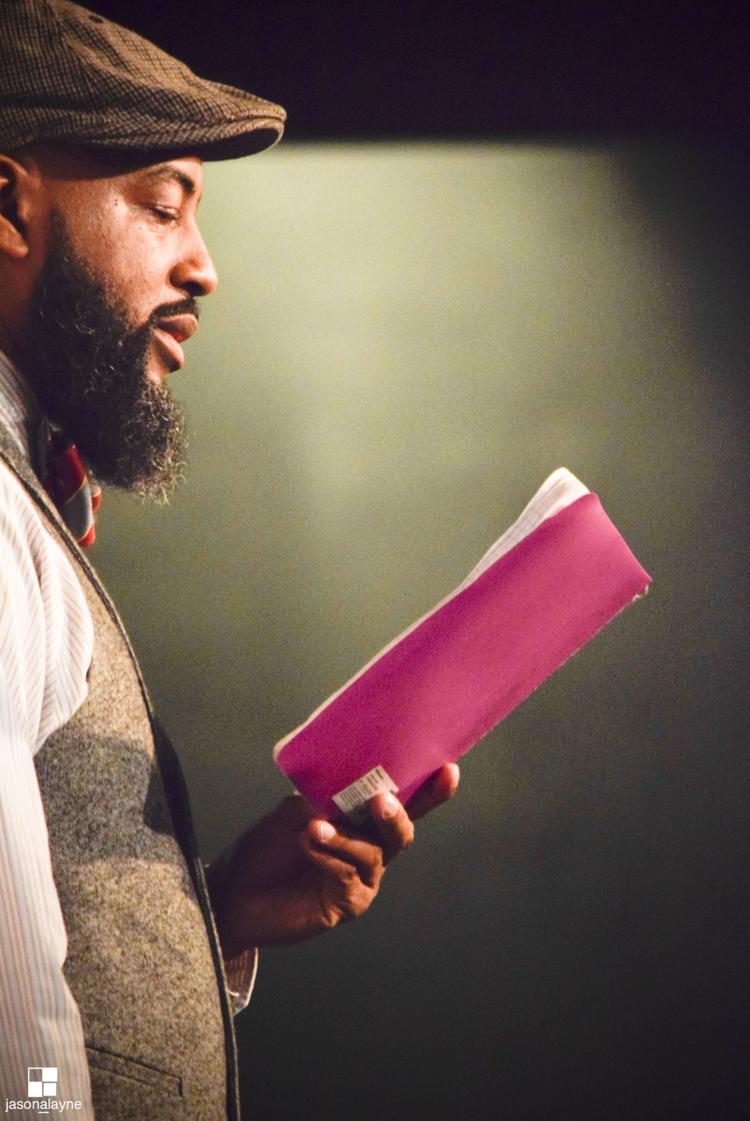 April is National Poetry Month and in celebration, the Speak Freely Foundation (SFF) and Krystal Klear Productions will host the second annual Poetry Festival Thursday-Saturday at various North Charleston locations. SFF founder Carlos Johnson considers poetry a positive and therapeutic outlet for youth and encourages expression through reading, writing and reciting.
Thursday's The Poetry Show from 7-9 p.m. at Chill N Grill (2810 Ashley Phosphate Road) will feature S.C. poets and an open mic for adults.
Friday's Popcorn & Poetry event from 7-10 p.m. at Scott's Grand (5060 Dorchester Road, Suite 320) will feature screenings of poetic movies and a popcorn bar from DocPopcorn.
Speak Freely Saturday from 11 a.m.-4 p.m. at Armory Park Center (5000 Lackawanna Blvd.) is a family-oriented event with a poetry corner for creation and sharing, interpretive performances in poetry and other art forms and storytelling. Scheduled performers include foundation founder Carlos Johnson, Tyson "Iron Mic" Swanson, Queen Christine, Casso, Moody Black and Damon Fordham.
WHEN: April 11-13
WHERE: North Charleston
PRICE: $5-$10 suggested donations
MORE INFO: 843-345-2959, speakfreelyfoundation.org