Looking to make a splash this weekend in Charleston? Head to Whirlin' Waters or Splash Island for the season opening. Or, attend an art festival, boat festival or music festival. We've got the roundup of the best things to do this weekend, and a lot of it involves spending some time in the sunshine. Check 'em out, y'all. 
North Charleston Arts Fest
Imagine pooling together all major genres of art and putting them into one big weekend of entertainment, cultural awareness and education. It's the 36th annual North Charleston Arts Fest, which runs through Sunday, May 6. Here's a little glimpse at some of the larger offerings.
PRICE: All events have free admission
MORE INFO: 843-740-5854, northcharlestonartsfest.com
Arts Fest Expo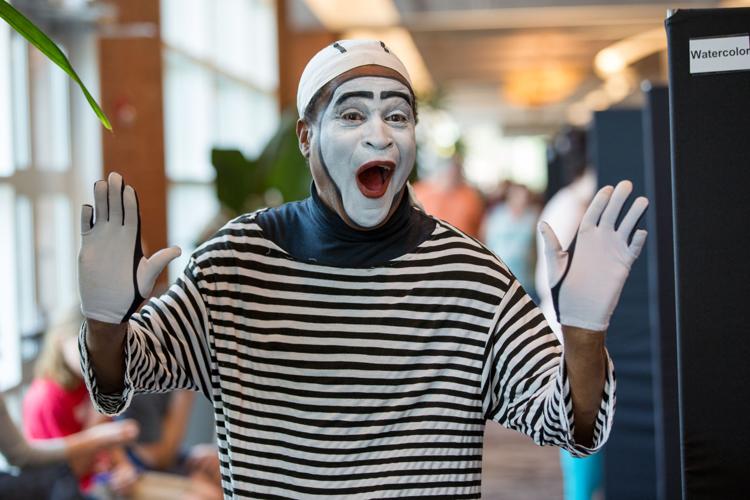 The Arts Fest Expo at the Charleston Area Convention Center Complex on Saturday and Sunday will have a little bit of everything for everybody: Instrumental Music & Live Art Demonstrations including Brazilian jazz and original art, photography and homemade crafts. Youth Entertainment with magicians, storytellers, children's theater and jugglers. Variety & Cultural Heritage with a diversity of local, regional and national cultural and musical genres and acts. Instrumental Exploration with hands-on instruction for guitar, piano, bass, violin and drums, as well as rhythm sticks, chimes, a xylophone and other youth-appropriate instruments. Roving entertainers (a la mimes and more), original visual art exhibitions in a variety of styles, more than 40 artisans of all types, kids' creative stations (origami, batik, etc.) and the ever-popular inflatables. And yes, food and beverage vendors will be on-site.
WHEN: 11 a.m.-5 p.m. Saturday, May 5 and Sunday, May 6
WHERE: Charleston Area Convention Center Complex, 5001 Coliseum Drive (free parking)
Marsh Jam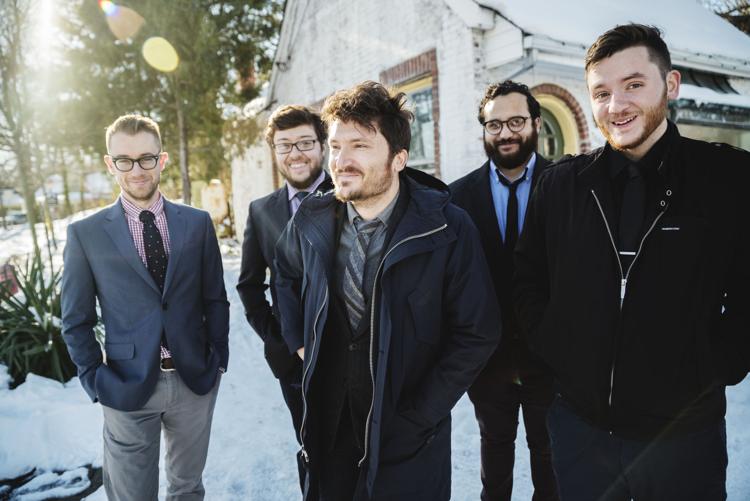 Music, beer, food and more music await at the Marsh Jam at The Bend on Thursday. The Pinkerton Raid will bring its Americana/indie-pop out of Durham, N.C. The "fierce" Big Mean Sound Machine ensemble will bring its "thunderous dance party" out of New York with a fusion of Afro-beat, funk, Latin and psychedelia tunes. Also on deck will be street magician Glen Yost out of North Carolina, local painter kolpeace with an extended demo, Captain Timothy E. Dillinger's "pirate encampment" for the kiddos and "circus entertainment" from Good Clean Fun. Food trucks and a beer garden also will be on-site. The venue is literally marsh-side, so be sure to bring some bug repellent and sunscreen with your blankets, chairs and dancing shoes.
WHEN: 5:30-9 p.m. Thursday, May 3
WHERE: The Bend, 3775 Azalea Ave.
Arty Block Party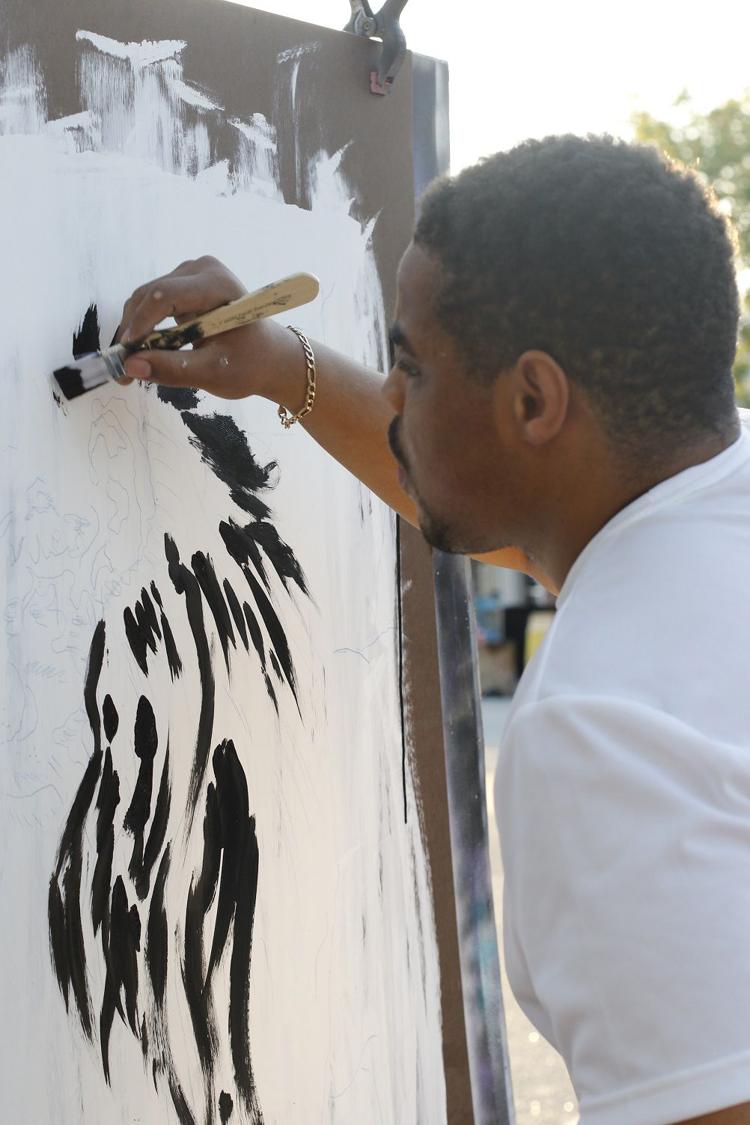 Touted as an Art Market & Street Dance, this event on Friday in the Olde Village will combine an art walk with vendor booths from local artists and arts-related businesses and organizations, as well as music from the "smooth and soulful" Zandrina Dunning Experience, which is indeed an experience, and Swift Technique, a "fiery funk extravaganza" out of Philly. Local artist and musician Kris Manning also will lead a community art project, "The Wishing Wall," and the kids can get some entertainment from Good Clean Fun and comedy juggler and cyclist Mark Lippard. Food and beverages will be available for purchase from neighboring restaurants and bars.
WHEN: 5-9 p.m. Friday, May 4
WHERE: East Montague Ave.
Children's Festival Luau
Aloha, y'all! The interactive Children's Festival Luau at Felix Davis Community Center on Friday will include outdoor games (think giant limbo), inflatables, hands-on art activities and touch tanks, Hawaiian and Polynesian dance demonstrations from the Pacific Islands Dance Arts of the Carolinas, stilt-walker Mike Weakley, balloon fun from Carolina Party Artists, drumming and dance from Adande and additional local artists and craftspeople.
WHEN: 9 a.m. 1 p.m. Friday, April 4
WHERE: Felix Davis Community Center, 4800 Park Circle
Water parks opening weekend
The pollen is still hanging around a bit (bad) and the daily temps are beginning to creep up (so far so good), but the best news since sliced bread is that Charleston area water parks are ready to kick off their weekends-only openings. Whirlin' Waters Adventure Waterpark at Wannamaker County Park (North Charleston) and Splash Island at Palmetto Islands County Park (Mount Pleasant) open to the public for Saturdays and Sundays only, beginning this Saturday. Whirlin' Waters is the largest park in the Charleston area and features the Otter Bay pool area, Big Splash Tree House, Lily Pad Lagoon, Big Kahuna wave pool, Tubular Twister and the Rip Tide Run, full of slides, sprays, geysers and buckets of water. Splash Island boasts a body flume, activity pool, slides and waterfalls. Whirlin' Waters and Splash Island also will be open to keep folks cool on Memorial Day (Monday, May 28), and will open daily on June 2.
Splash Zone at James Island County Park, with island-play structures, slides, a lazy river and leisure pool, is working on a new rainforest-themed play complex. Splash Zone will not be open until the new project is completed, expected for late May (fingers crossed).
WHEN: 10 a.m.-6 p.m. weekends only, beginning Saturday, May 5
WHERE: Whirlin' Waters at Wannamaker County Park, 8888 University Blvd., North Charleston; Splash Island at Palmetto Islands County Park, 444 Needlerush Parkway, Mount Pleasant
PRICE: Whirlin' Waters: $19.99 general admission; $14.99 under 48"; $9.99 seniors; free for ages 2 years and younger; Splash Island: $6.99 general admission; $5.99 under 48"; $3.99 seniors; free for ages 2 years and younger
MORE INFO: 843-795-4386, ccprc.com/1657/Waterparks
9/11 Mobile Exhibit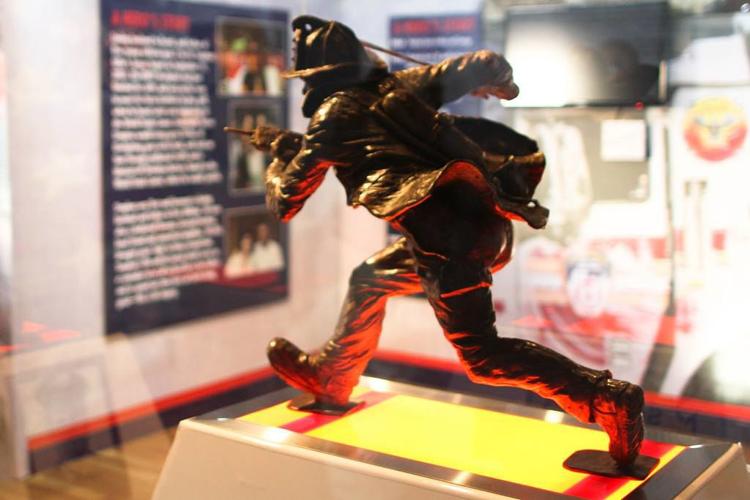 The 9/11 Never Forget Mobile Exhibit returns to Patriots Point this week, presented by the Stephen Siller Tunnel to Towers Foundation. The traveling exhibit is a powerful reflection that honors the more than 3,000 lives lost during the Sept. 11, 2001, terrorist attacks on the Twin Towers in New York. Attendees will be guided through the exhibit by New York City firefighters, with an opportunity to view artifacts from the collapse, learn intimate details about the attacks and aftermath, watch a documentary video and listen to actual first-responder radio transmissions. All firefighter guides are retired or active duty with FDNY and were involved with 9/11 in some way.
The opening ceremony on Thursday will feature keynote speaker Joe Daniels, chief executive officer with the National Medal of Honor Foundation, who worked on the planning, construction, development and operations for the 9/11 Memorial and Museum in New York, as well as FDNY battalion chief Herbert Penner, a member of one of the first 9/11 search teams from Division 7 and a witness of the collapse of the North Tower.
WHEN: Opening Ceremony: 7 p.m. Thursday, May 3; Exhibit: 9 a.m.-6:30 p.m. Thursday, May 3-Sunday, May 6
WHERE: Patriots Point Naval & Maritime Museum, 40 Patriots Point Road, Mount Pleasant
PRICE: Free admission; $5 parking
MORE INFO: 843-884-2727, patriotspoint.org/news-and-events/event/9-11-never-forget-exhibit
Dragon Boat Festival
Teams will be "all-up" and ready to "take it away" at the 11th annual Charleston Dragon Boat Festival based out of Brittlebank Park on Saturday. The 60 teams registered this year will paddle along the banks of the Ashley River, in honor and recognition of cancer survivors at this fundraiser for the cancer survivor programs of Dragon Boat Charleston. The event is open to the public and attendees are welcome to celebrate with participants with food and drink vendors and additional activities for the landlubbers.
WHEN: 8 a.m.-4 p.m. Saturday, May 5
WHERE: Brittlebank Park, 185 Lockwood Drive, downtown Charleston
PRICE: Free admission
MORE INFO: 843-714-4131, charlestondragonboatfestival.com
Trondossa Music & Arts Festival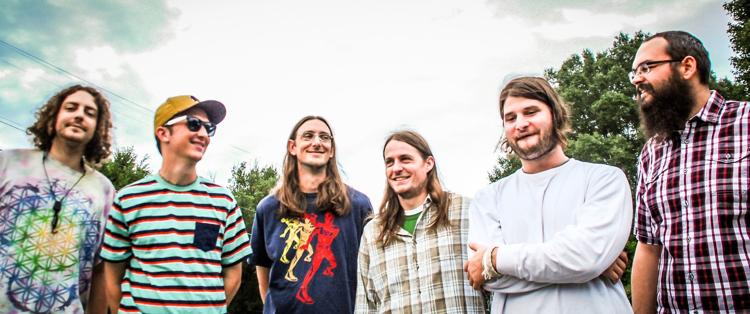 The new two-day Trondossa Music & Arts Festival at Riverfront Park in North Charleston this weekend is the brainchild of jam band Widespread Panic, who will indeed perform, but some additional outstanding musicians will take the stage as well. Featured will be Grammy-nominated Sturgill Simpson, a "genre-bending" artist who focuses on some of the key "elements of American music history (bluegrass, country, rock, R&B, soul)," former "country underdog"-turned-celebrated new artist Margo Price, improvisational "six-piece powerhouse" Big Something (rock, pop, funk), indie/alternative rockers Moon Taxi out of Nashville and country-rock outfit Hiss Golden Messenger. In true festival form, food and drink vendors will be on-site. Attendees can bring blankets and lawn chairs, small backpacks and an empty water bottle that can be filled at hydration stations.
WHEN: 1:30 p.m. gates, 3 p.m. music Saturday, May 5 and Sunday, May 6
WHERE: Riverfront Park, 1061 Everglades Ave., North Charleston
PRICE: $86 1-day general admission; $171 2-day general admission
MORE INFO: trondossa.com