Charleston is right in between those chilly winter nights and the sweltering heat of a summer afternoon. Enjoy this weekend by going outside for some of these family-friendly events. 
RiverDogs Home Opener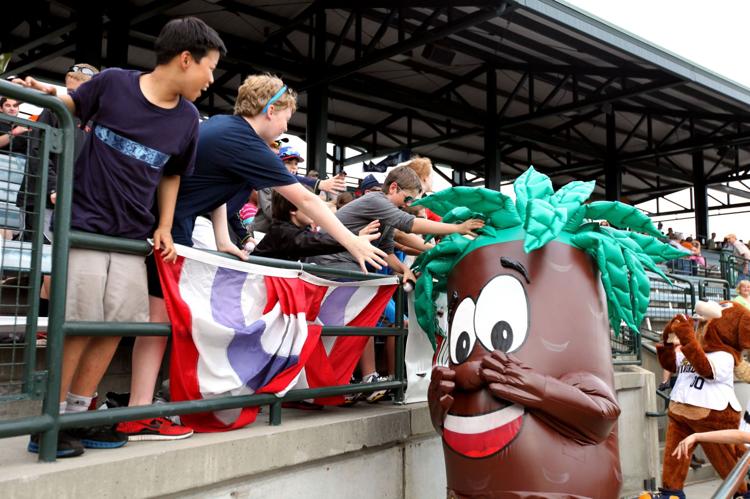 "Then while the writhing pitcher ground the ball into his hip, Defiance flashed in Casey's eye, a sneer curled Casey's lip." – "Casey at the Bat," Ernest Lawrence Thayer
The time is now for some peanuts, Crackerjacks and rootin' for the home team as the Charleston RiverDogs kick off their season-opening homestand with a weeklong series of games and special bonus activities, sure to bring the joy to Mudville.
Thursday vs. Kannapolis, N.C. Intimidators: "Opening Night at The Joe" with Mayor John Tecklenburg and Thirsty Thursday with Budweiser (dollar beers), 95SX and DJ Natty Heavy in the Ashley View Pub.
Friday vs. Intimidators: "Friday Fireworks to the Music of Musicals" with WEZL, showtunes all night long, Red Shirt Friday to honor our military and of course, the always-awesome post-game fireworks display.
Saturday vs. Intimidators: "Joseph P. Riley Jr. and the Amazing Technicolor Ballpark" with NASH FM, colorful visuals that will "top last year's Silly String Night phenomenon," food specials and pregame player autographs. Fans will receive "a packet of color powder" for "an explosion of color" during the seventh-inning stretch.
Sunday vs. Intimidators: "MUSC Health Family Sunday in the Holy City and Kids' Opening Day" with the Holy City pinstripe jerseys and kids from the MUSC Children's Hospital will try to run the show, from ticket-taking and the PA announcements, to making concessions and more. Families can park for free and play some catch on the field before the game begins.
Monday vs. West Virginia Power: "Monday Dog Day" means you can bring your own pups to the game, with doggie bowls and cool pools for their refreshment and dollar beers for yours, in partnership with Blackbaud and Positive Strides.
Tuesday vs. Power: "Live and Local Tuesday" with 105.5 The Bridge is new this season, with a restaurant pop-up in Murray's Mezzanine with 2Nixons ($40 specialty ticket), a local farmers' market on the concourse and live music throughout the evening.
Wednesday vs. Power: "Education Day" will welcome Lowcountry students and their teachers for a game against West Virginia.
WHEN: 7:05 p.m. Thursday and Friday, April 12-13, and Monday and Tuesday, April 16-17; 6:05 p.m. Saturday, April 14; 5:05 p.m. Sunday, April 15; 11 a.m. Wednesday, April 18
WHERE: Joseph P. Riley Jr. Park, 360 Fishburne St., downtown Charleston
PRICE: $8-$21
MORE INFO: 843-577-3647, atmilb.com/1g98tMD
Race for the Paws
Exercising is good for you and it's good for your little fur baby too, so grab the leash and head on out to James Island County Park on Sunday for Pet Helpers' inaugural Race for the Paws 5K. This fundraising run/walk is in celebration of the organization's 40th anniversary of being Charleston's first no-kill animal shelter. Runners/walkers get a T-shirt and dogs will get a bandana. Awards will be given out for overall finishes and within age groups. Charlie the RiverDog will kick things off and pit stops for water will be available along the race path. There also will be an obstacle course and 100-yard dash for the doggies. Food trucks from Dave 'N' Dubs, Tamashii, Greekin' Out and Kona Ice will be on site for you to refuel afterward.
WHEN: 9 a.m. Sunday, April 15
WHERE: Wappoo Shelter at James Island County Park, 871 Riverland Drive
PRICE: $40 two legs; $10 four legs
MORE INFO: 843-795-1110, pethelpers.org/race-paws-5k
Mad Hatter Tea Party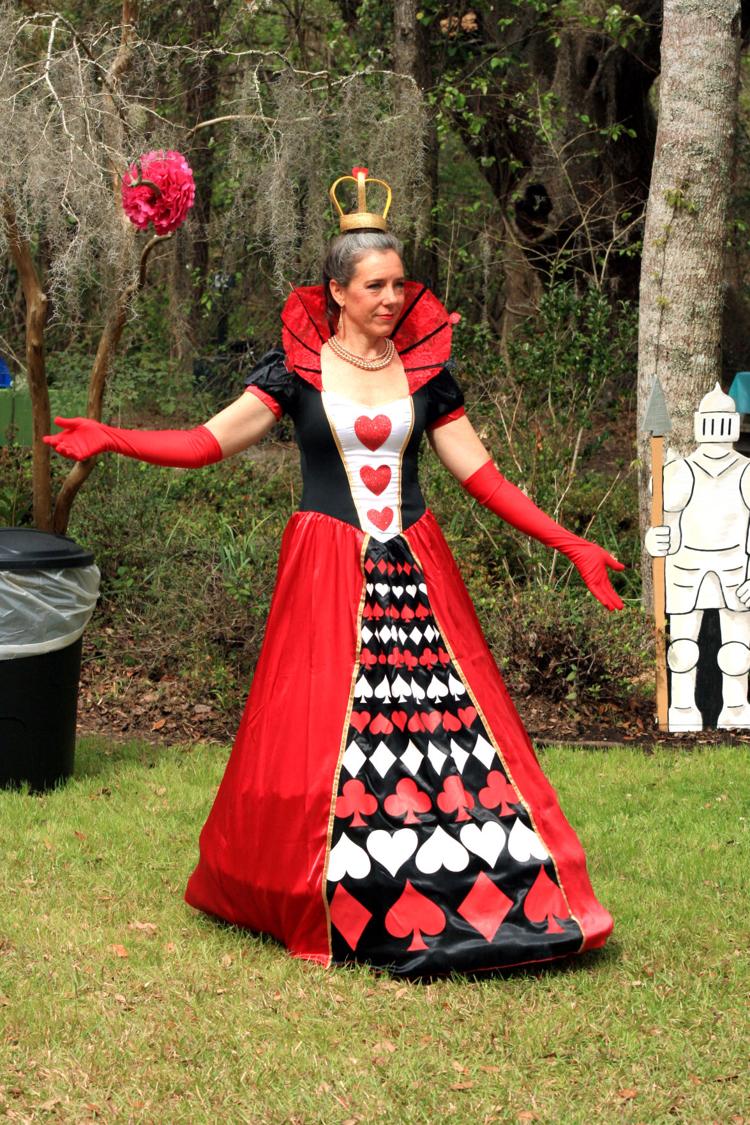 "Have I gone mad?" – "I'm afraid so, but let me tell you something, the best people usually are." – "Alice in Wonderland," Lewis Carroll
Don't be late for a very important date on Saturday, as Magnolia Plantation and Gardens will transform itself into Alice's Wonderland for the Mad Hatter Tea Party. There will be flamingo croquet, a giant chess set, photo booths, games and refreshments. Dressing up is highly encouraged and prizes will be awarded for the best costumes. From the Queen of Hearts to the Cheshire Cat and White Rabbit, you never know who you'll run into during this special adventure.
WHEN: 11 a.m.-3 p.m. Saturday, April 14
WHERE: Magnolia Plantation and Gardens, 3550 Ashley River Road, Charleston
PRICE: $5 wristband, ages 3-12 years, in addition to general admission ($20 adult; $10 ages 6-12 years; free for 5 years and younger)
MORE INFO: 843-571-1266, magnoliaplantation.com/whatsnew.html
Outdoor movie roundup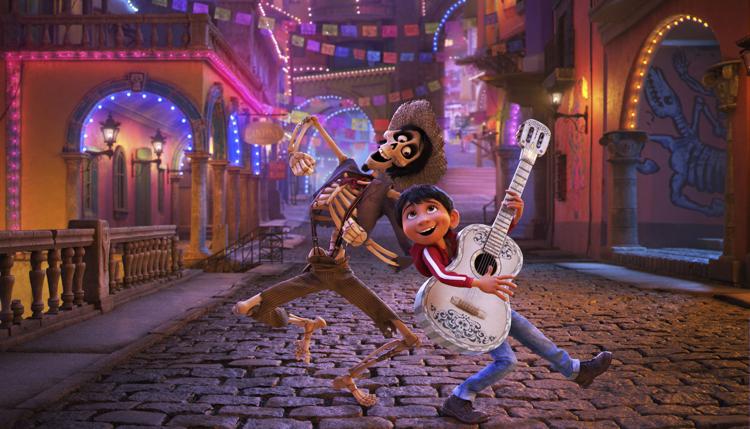 'Tis the season for outdoor movies, before the nights get too hot and the bugs get too bad. Get your blankets, chairs and your kids for a weekend of free family-friendly films around town.
The award-winning "Coco" (PG) from Disney/Pixar will be screened at the Moncks Corner Regional Recreation Complex on Friday (with food trucks) and at Wescott Park in North Charleston on Saturday (concessions stand open).
The Town of Summerville will screen Lionsgate's "Wonder" (PG), with food vendors, live music and kids' activities at Brown Family Park on Friday and the Hanahan Amphitheater will screen DreamWorks Animation's "Trolls" (PG) on Saturday (concessions stand open).
WHEN: Moncks Corner: 6-10 p.m. Friday, April 13; North Charleston: 8-9:30 p.m. Saturday, April 14; Summerville: activities 5:30 p.m., movie at dark Friday, April 13; Hanahan: 8 p.m. Saturday, April 14
WHERE: Moncks Corner Regional Recreation Complex, 418 E. Main St.; North Charleston: Wescott Park, 9006 Dorchester Road; Summerville: Brown Family Park at Nexton, Parkview and Front Street; Hanahan Amphitheater, 3100 Mabeline Road
PRICE: Free admission
MORE INFO: Moncks Corner: monckscornersc.gov/upcoming-events; North Charleston: facebook.com/events/800423960150806; Summerville: bit.ly/2EAA7z5; Hanahan: cityofhanahan.com/events/opening-day-movie-park
Jazz Brunch at Hampton Park
EDITOR'S NOTE: 
"Due to the high chance of thunderstorms on Sunday, the Charleston Parks Conservancy is canceling the Jazz Brunch at Hampton Park. Safety of our guests is our primary concern. Please join us on May 20 for a Jazz Brunch in Hampton Park. Tickets will be on sale soon. Visit www.charlestonparksconservancy.org for details."
The Charleston Parks Conservancy has a lovely mid-day plan on Sunday as the Jazz Brunch at Hampton Park returns. Asa Holgate and his band will provide the aforementioned jazz stylings, with food trucks from Brunch Holiday, The Waffle Connection, Roti Rolls and Kay's Southern Kitchen.
Notes Curbside Coffees will offer up the caffeine, and beer, wine and mimosas also will be available for purchase. Attendees are encouraged to go all-out with "their best spring picnic decor" for a chance to win some prizes, so you may want to step up your blanket-and-chairs game a bit. Pets and coolers are not allowed at this event.
WHEN: 11 a.m.-2 p.m. Sunday, April 15
WHERE: Hampton Park, 30 Mary Murray Drive, downtown Charleston
PRICE: $12 general; free for ages 12 years and younger
MORE INFO: 843-724-5003, charlestonparksconservancy.org/calendar