Pirate Week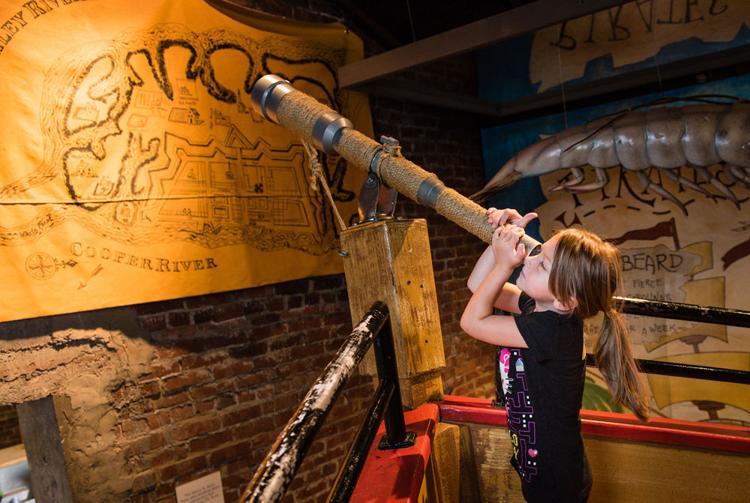 Shiver me timbers! It's been 300 years since the mighty pirate captain Blackbeard blockaded the young colony of Charles Town with "Queen Anne's Revenge" and Major Stede Bonnet. Luckily, the siege ended without disaster and without loss of life or limb, but there was still the intrigue and high drama of vessel-plundering and high-society hostages.
In celebration, several area museums will host events in honor of Charleston Pirate Week through Sunday.
The Old Exchange and Provost Dungeon (122 East Bay St.) will present an interactive re-enactment and living history performance in which attendees can help the royal council decide what to do about Blackbeard's harbor blockade. (843-727-2165, oldexchange.org)
Charleston Pirate Tours (79 Cumberland St.) will host children's treasure hunt tours with additional activities and pirate historian Eric Lavender will lead walking tours with an in-depth look into Charleston's pirate history. There also will be Pirate Ghost Walks with pirate history and Gullah legends. (843-442-7299, charlestonpiratetour.com)
The Powder Magazine (79 Cumberland St.) will feature Rodney Rogers' one-man show, "The Gentleman Pirate," about the aforementioned Stede Bonnet, stories and songs with 18th-century British pirate Mary Read and a pirate history roundtable with Chris Downey, local author of "Charleston and the Golden Age of Piracy." (843-722-9350, powdermag.wixsite.com/home)
The Children's Museum of the Lowcountry (25 Ann St.) will host Story Time with Grace O'Malley, a 16th-century pirate queen from Ireland, art activities focused on creating a cardboard pirate ship and the Brown Bag STEM Challenge of building a pirate ship with working sails (843-853-8962, explorecml.org).
Family Movie Events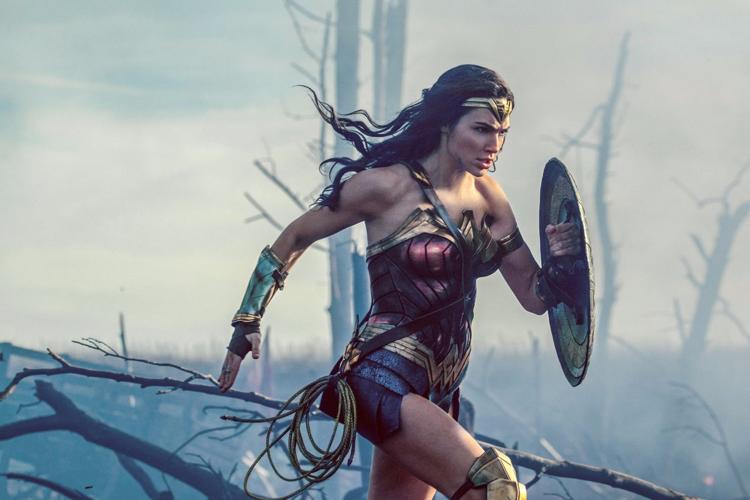 The kids are out of school = they may need some help staying entertained. Luckily, there are numerous spots to catch some family-friendly movies this week and throughout the rest of the summer.
The Tides at Folly Beach kicked off its summer movie series at the end of May and will continue every Wednesday through Aug. 22. Since everything is set up on the beach (bring your own chairs and blankets), screenings are wind- and weather-permitting. This week's film is "Wonder Woman" (2017), the story of the Amazon princess Diana (Gal Gadot) who leaves her island of Themyscira to try to end World War I with American pilot and spy Steve Trevor (Chris Pine).
WHEN: Sunset, Wednesday, June 20
WHERE: Tides Folly Beach, 1 Center St.
PRICE: Free
MORE INFO: 843-588-6464, tidesfollybeach.com/summer-beach-movies
Starlight Cinema at Freshfields started its summer movies series last week and will continue on Wednesdays through Aug. 15 (except for July 4). Bring your own chairs and blankets for this week's screening of "Beauty and the Beast" (2017), the live-action story of Belle (Emma Watson) who breaks the curse on the Beast (Dan Stevens) by teaching him to love someone other than himself, and by loving him in return.
WHEN: 8:30 p.m. Wednesday, June 20
WHERE: Freshfields Village, 165 Village Green Lane, Kiawah Island
PRICE: Free
MORE INFO: 843-768-6491, bit.ly/2JMYPmn
The Family Film Series at Terrace Theater began in early June and will continue on Wednesdays through Aug. 8. This week's film is "E.T. the Extra-Terrestrial" (1982), the science-fiction favorite about a being from outer space who befriends young Elliott (Henry Thomas) and his sister (Drew Barrymore).
WHEN: 11 a.m. Wednesday, June 20
WHERE: Terrace Theater, 1956 Maybank Highway, James Island
PRICE: $4 general; free for kids under 10 years
MORE INFO: 843-762, 4247, terracetheatre.com
Monday Movie Nights at Citadel Mall started last week and will continue on Mondays through Aug. 6. This week's film is "Zootopia" (2016), the animated adventure about a rabbit cop (Ginnifer Goodwin) who teams up with a con-artist fox (Jason Bateman) to solve the mystery of disappearing predator inhabitants of their metropolis.
WHEN: 6:30 p.m. Monday, June 18
WHERE: Center Court, Citadel Mall, 2070 Sam Rittenberg Blvd., Charleston
PRICE: Free
MORE INFO: citadelmall.net/events/monday-night-movies
Mellow Matinee at Mellow Mushroom continues its movie series set for the third Saturday of each month. This week's film is "Moana" (2016), the animated musical about a strong-willed Polynesian girl (Auli'I Cravalho) who goes on an adventurous voyage to find the demigod Maui (Dwayne Johnson) in order to save her village.
WHEN: 11 a.m. Saturday, June 16
WHERE: Mellow Mushroom, 19 Magnolia Road, Charleston
PRICE: $5 kids' meal specials
MORE INFO: facebook.com/mellowavondale
Queen Street Harmony Series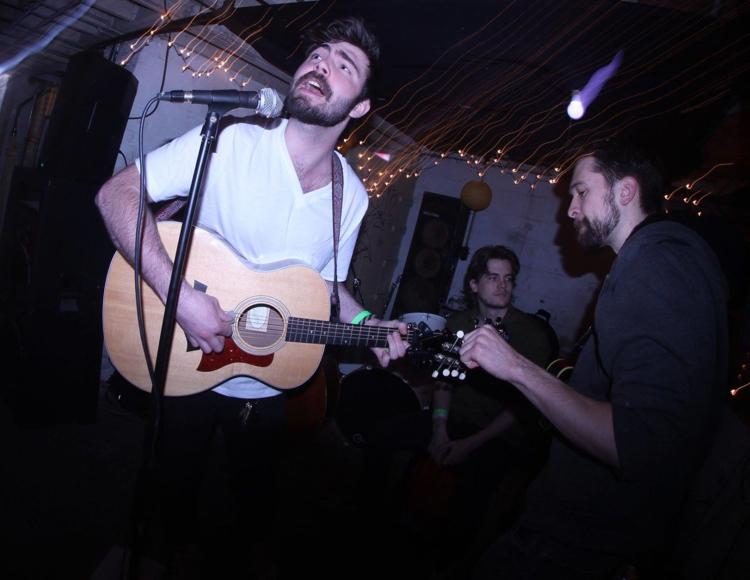 The folks over at Queen Street Playhouse (home of the Footlight Players) and Awendaw Green have teamed up to create a "listening room" experience in Charleston, purposefully expanding their reach to embrace the area's charismatic and compelling arts scene. The inaugural event on Thursday will feature local Delta blues/gypsy jazz band HoneySmoke, local folk/soul singer-songwriter Avi Jacob and Ferdinand the Bull, indie-folk/Americana rockers out of Pittsburgh making their Charleston debut. The Queen Street/Footlight group is willing to open up their space for original music, said David Ellis of HoneySmoke. "There's not really a listening venue of this size and style in town," Ellis said. It "could fill a nice little void."
Upcoming artists in the series include Carey Murdock and Tyrone Cotton, Songs From The Road Band, Lulu the Giant, Che Apalache and a special evening with poet Marcus Amaker and Michael Flynn of Slow Runner.
WHEN: 6:30 p.m. doors, 7 p.m. Thursday, June 14
WHERE: Queen Street Playhouse, 20 Queen St., downtown Charleston
PRICE: $10 advance; $12 day-of-show
MORE INFO: awendawgreen.com/queen-street-harmony-series
The Revivalists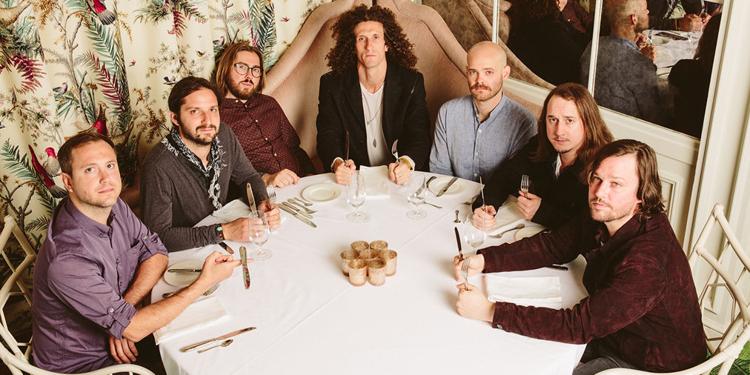 The Revivalists, the seven-piece breakout rockers out of New Orleans, have been called sublime and nostalgic, and lead singer David Shaw has been described as having an "unmistakable soulful rasp, an indelible melody and a mix of bluesy rock and Southern R&B swagger." Sounds like the perfect combination. Coming off appearances at the New Orleans Jazz & Heritage Festival and Bonnaroo Music & Arts Festival, The Revivalists will make a stop at the North Charleston Performing Arts Center on Saturday night, after which they will move on to more festivals and shows, including a tour-ending performance at Red Rocks. Opening up at the PAC will be Baltimore rocker J. Roddy Walston.
WHEN: 7:45 p.m. Saturday, June 16
WHERE: North Charleston Performing Arts Center, 5001 Coliseum Drive
PRICE: $34-$124; $10 cash-only parking
MORE INFO: 843-529-5000, northcharlestoncoliseumpac.com