Brian Ivie, director of new documentary "Emanuel," was shocked and appalled when he learned about the horrific 2015 shooting at Emanuel AME Church while he was on his honeymoon.
He immediately thought of jumping behind the camera and covering the gut-wrenching aftermath, but his heart told him to wait and give the families of the victims time to heal. 
"The last thing they needed was a camera in their face," he says. "So, I purposefully stayed away from the story for an entire year."
Since graduating from film school at the University of Southern California, Ivie has told some sensitive stories behind the lens, including "The Drop Box," an expose on abandoned children in South Korea. Yet to him, this was a whole different level of pain and complexity.
Nine church members, including the pastor, were killed by a self-professed white supremacist during a Bible study in the basement of Mother Emanuel. The crime forced the community to find solidarity by coming together to confront racism and comfort one another.
Ivie turned to prayer. 
And then, a year later, he turned to the camera.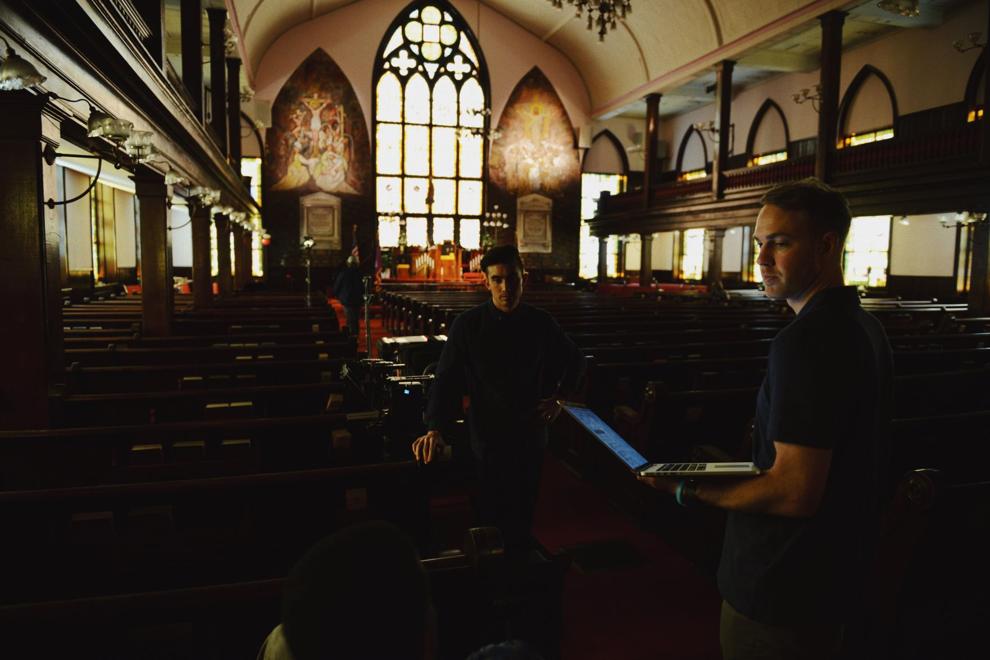 Filmed in the homes of victims' family members, and inside the church, the 75-minute award-winning documentary "Emanuel" was produced by Oscar-winning actress Viola Davis, a native of St. Matthews, and NBA basketball star Steph Curry, who started a film production company earlier this year and is outspoken about his Christian faith.
"They both love the film, not only for its message of forgiveness and faith, but also for its dedication to justice and peace in America," Ivie says. "Their partnership is a rare one in a very divided industry, but it obviously speaks to the power of the story and the heart of these people that we are humbled to represent."
The documentary is among a few made about the shooting, including hour-long public radio release "Eyes Closed in Prayer" and Tribune Film Festival's "Leo Twiggs: Requiem for Mother Emanuel." Yet, it stands apart in its search for the source of the unexpected forgiveness that touched so many heavy hearts in the wake of the tragedy. 
"There have been other attempts to tell this story," says Ivie. "Many of them do mention forgiveness, but I also think what separates our telling from all the others is our theological understanding of where that forgiveness comes from. And that is the cross of Jesus Christ."
While grief, confusion, shock and anger swept through the city after the attack, the families of the victims somehow found grace.
"I will never be able to hold her again, but I forgive you," said Nadine Collier, daughter of victim Ethel Lance, to Dylann Roof, who was convicted in the slayings. "And have mercy on your soul. You hurt me. You hurt a lot of people but God forgives you, and I forgive you."

That profound response by Collier, echoed by other family members, is the documentary's focus. And it is deeply rooted in both faith and a resilient culture that has resisted oppression in part with expressions of forgiveness.  
The notion that forgiveness, in the context of the black experience, is a form of rebellion, not only an expression of generosity or grace, is a concept developed by theologian James Cone, the father of what's called "black liberation theology." 
"I speak and write out of a deep theological conviction that the true power of the Christian gospel is its unambiguous call for liberation from the forces of oppression and a fierce and uncompromising condemnation of those who oppress," Cone has said. 
And the reactions to the Emanuel AME Church shooting by grace-giving family members is a way to overcome persecution.
"What's happening in Charleston and all over in black communities is deep spiritual resistance," Cone said in response to the tragedy. "It surprises people. It intimidates white people. 'How come you don't fight back, how come you're not angry?' The power of forgiveness comes from somewhere else. That's what the cross is about. African Americans had to know something deeply existential about that because they were living with many crosses themselves: slavery, segregation, lynching, the cross of knowing that you could be killed at any moment. To get angry, that would destroy you, destroy you on the inside, let someone define who you are on the inside."
"Emanuel" examines the healing nature of grace and includes deeply personal interviews, heart-breaking recollections and a message of love. It's a series of moving moments. 
"The most poignant moment for me was interviewing Rev. Anthony Thompson in the garden that he built for his wife behind his church," Ivie says. "Her name was Myra. The day that the shooting happened, Anthony remembers not being able to touch her, almost like he wasn't allowed to. Later on, he said it was because, 'God already had her.'"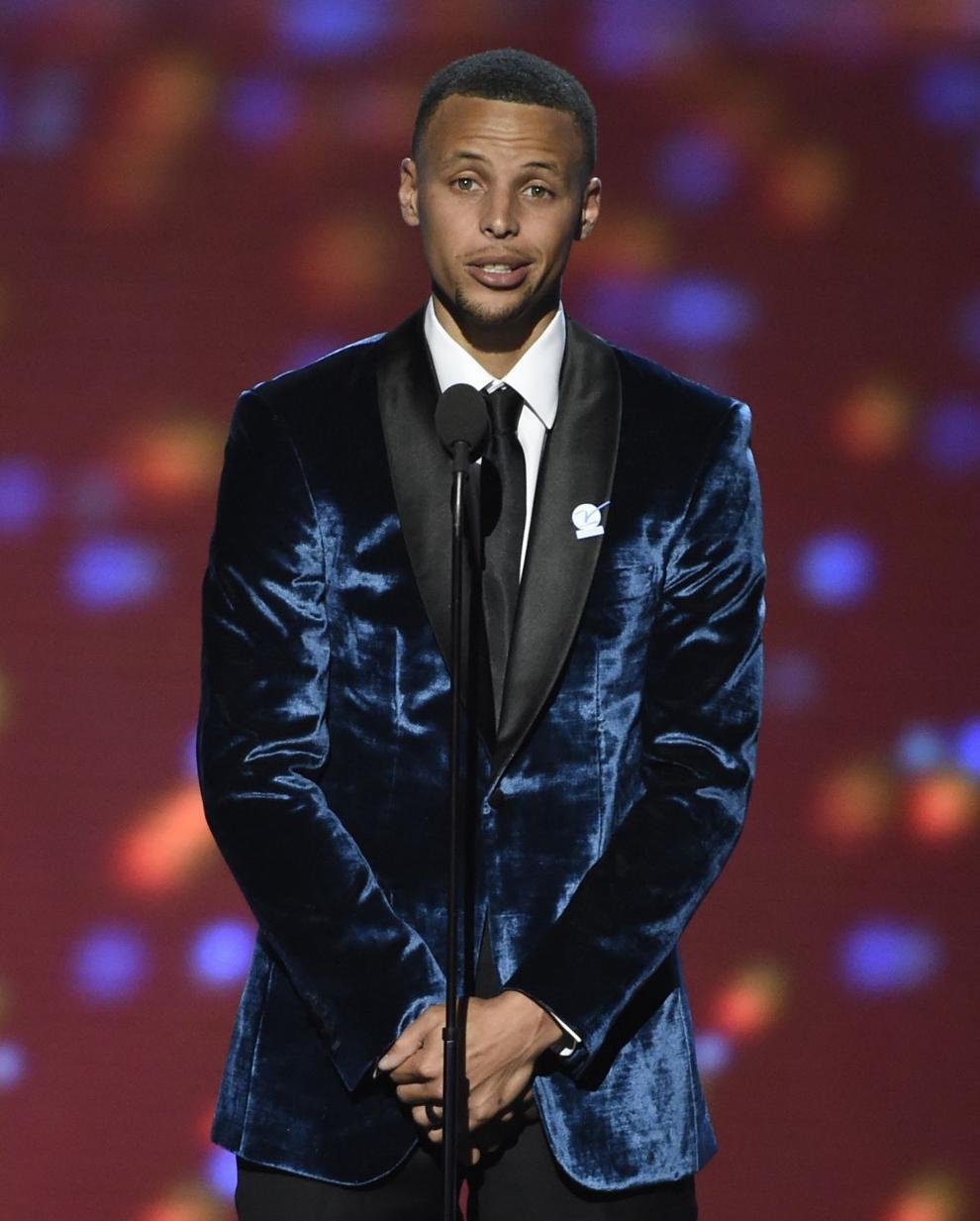 Celebrities Davis and Curry came into the picture after the film's completion to ensure that the story would reach a worldwide audience. Unanimous Media, co-founded by Curry and his business partners Jeron Smith and Erick Peyton, is involved in a variety of film projects. "Emanuel" was one of those. 
"It's invigorating to see how passionate he is about this business and the projects we are working on," Peyton says of Curry. "Impacting and inspiring others has always been so important to Stephen, and storytelling is another way for him to do that."
The producers of the film have pledged to share 100 percent of their profits with the families, who also were compensated for their participation in the movie.
"I still don't fully understand why God chose me to tell this story," Ivie shares. "But I'm humbled. I have seen more beauty come from this tragedy than I ever thought possible."
"Emanuel" first premiered in May at the Bentonville Film Festival in Arkansas, where it won the jury prize award. It later won the audience award at the Heartland International Film Festival in Indianapolis. It will be screened at the DOC Film Festival in New York City this week. 
The team is currently looking for a distributor so it might release the documentary to the general public.