DANIEL ISLAND — Something happened to me that's only happened to me at one concert ever before in my life. I cried. 
For just a moment, but it happened. 
That is what Elton John did to me during his sold-out show at Credit One Stadium on the night of Sept. 13. 
It's weird, because I just saw him in Columbia a few months ago for the first time, which was its own whirlwind emotional experience. But this one actually brought me to tears, a phenomenon I also endured my first time seeing Paul McCartney in Nashville. 
Perhaps it's because I was in middle-of-the-floor seats just 13 rows away from Sir Elton himself, a much closer view than the bird's eye second-tier chair I had at the Colonial Life Arena.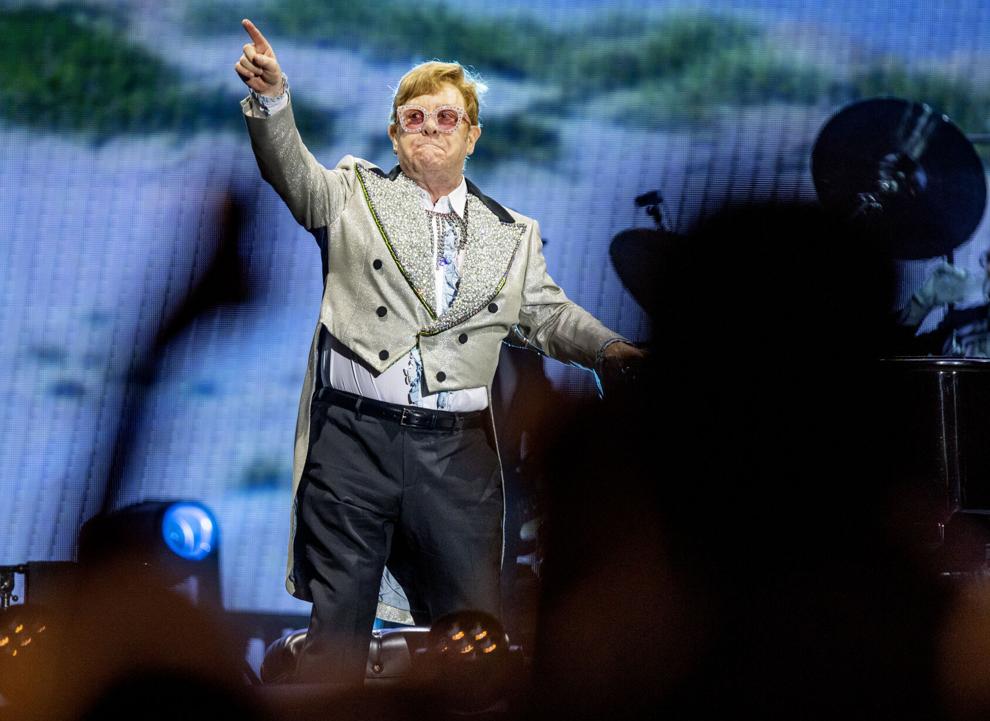 Or perhaps it was the palpable united energy of the boa-and-sparkle-laden crowd swaying in sync to "Bennie and the Jets." 
Or the projected sentimental videos and old family photographs on the screen that reminded me of my grandparents when they were alive. 
Or the fact I went to this show with my mom, who was an integral piece of me growing up on the soundtracks of stars like Elton John, Stevie Nicks and ABBA. 
Whatever it was, it was clearly warranted, because I wasn't the only wet eye in the house.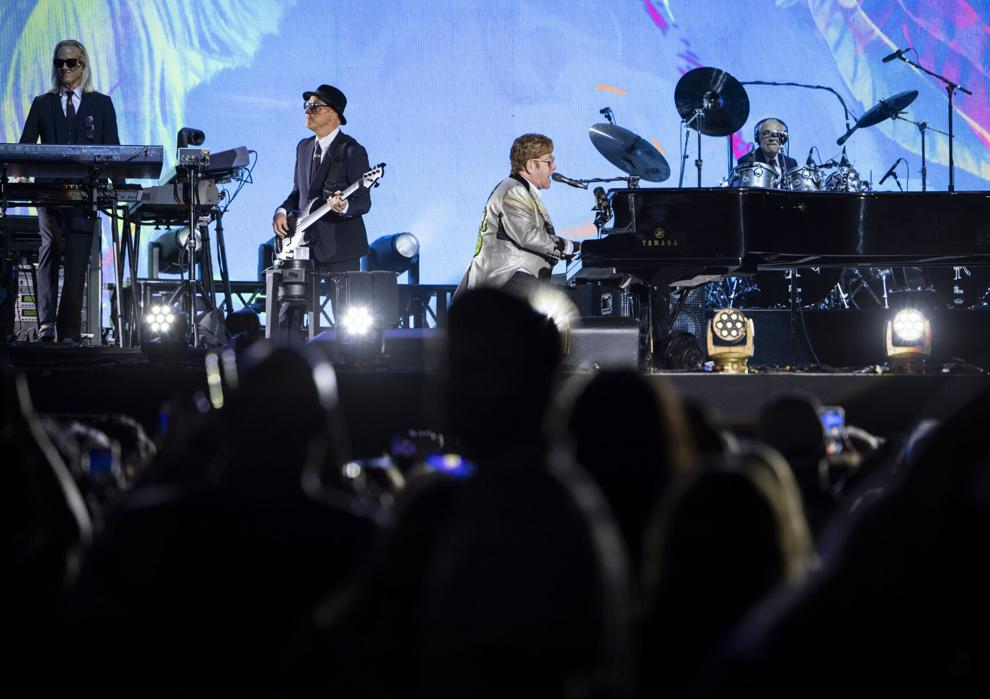 Elton John, with only a few more months of shows left to play in the United States on his farewell tour, was waving goodbye to first-time fans and hundredth-time fans alike. This was his last show in South Carolina, a state he said he's played 57 times during his career. 
The first time he remembers playing in Charleston is in 1997 at the North Charleston Coliseum. And though the songs he performed then may have been similar — all the hits from "Your Song" to "Rocket Man" to "Candle in the Wind" to "Tiny Dancer" to "Someone Saved My Life Tonight" to "Philadelphia Freedom" to "Crocodile Rock" (need I go on?) — there was a decidedly different mood in the air. 
Certainly there was the positive, upbeat energy of his recent hits, like No. 1 single "Cold Heart" with Dua Lipa, one of many ways he has stayed relevant over the decades. (He even gave a nod to his upcoming release with Britney Spears.)
But there was such a bittersweet twinkle in his eye behind his iconic rhinestone sunglasses. (He changed pairs, along with his wardrobe three times during the show.) 
When he closed with "Goodbye Yellow Brick Road," he added some sentimental thoughts that, though he's likely said them more than 200 times on this amazingly long tour, still seemed genuine.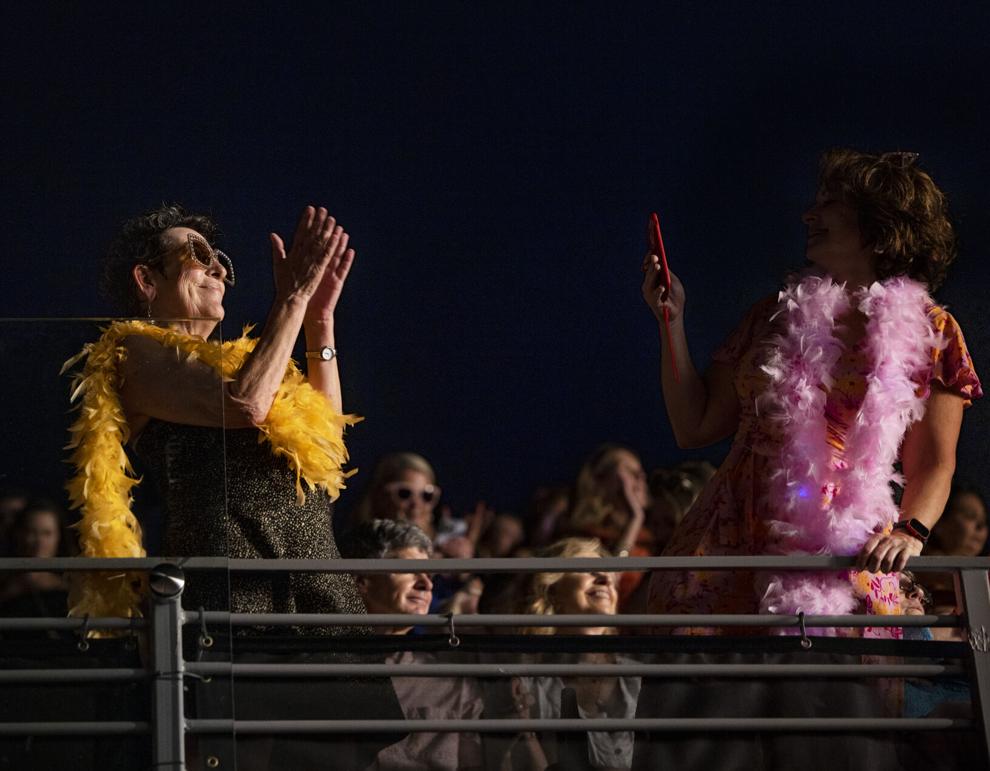 "I take you with me in my heart and soul," he said in his heart-shaped sunglasses and bedazzled blazer. "Be kind to yourselves, and be kind to others." 
At 75 years old and with a whole lifetime of experiences behind him, those words must've hit differently. He clearly will miss sharing his gift with the world (his fingers on those piano keys moved in muscle memory like the echo of a dream), but he said it's time to spend the rest of his days off the road with his own loved ones, his husband and children. 
"Thank you Charleston, and goodbye," Sir Elton said before he gave a final turn from his Yamaha grand and waltzed offstage, his name glistening in silver rhinestones on the back of his floor-length robe.