Though his dad's the one who bought him an Atari game console, Jason Alexander said he gets his geekiness from his mom, a Star Trek fan and Pac-Man master who had no qualms about decimating her middle school son in the Japanese arcade game. 
Now, Alexander, 35, is co-host of The Comic Section Podcast, a weekly Charleston-based pop culture 'cast that's going on three years and approaching its 200th episode.
The podcast promotes the newest comic books, and local video game and tabletop game tournaments, much like the ones that will be featured at the second annual CharlestonCon on Nov. 20. 
There's Magic: The Gathering, Dungeons & Dragons, Super Smash Bros. and, of course, Pokémon. The games are played with cards or consoles.
There are many reasons for the resurging popularity of these games, all of which have been around for decades. Dungeons & Dragons was created in 1974, followed by Magic in 1993, Pokémon in '96 and Super Smash Bros. in '99. 
TV shows and movie franchises like "Stranger Things," spinoff games like mobile app Pokémon GO and boredom brought on by the pandemic all play a role.
Walker Trull, who was momentarily No. 1 in an online version of Magic: The Gathering in January, said it's been a slow and steady growth over the last 30 years, really. Now, there are millions of players online and national tournaments that draw 50,000 or more. 
While COVID-19 drew a lot of players online, there's something special about playing in person at local spots like the longstanding Green Dragon in North Charleston. 
"It's the greatest game in the world," said Trull. "People love it and want to share it with their friends. Half of the game is getting together."
Pure nostalgia is another factor. 
It's just fun reminiscing on arcade gatherings, the sense of camaraderie and community where politics and heavy topics are left at the door, said Alexander, where stacks of quarters can buy you a trip to another world for a few hours. 
Harrison Weeks, who first took up Super Smash Bros. on GameCube back when it came out in 2001, now plays the retro game online, in addition to at local tournaments.
"I've won zero, and I'm pretty good," he said with a laugh. "There are some pretty good people out there."
The barrier to entry is low, and the fighter game scratches both the itch of interacting with friends and feeding that competitive drive, he said. 
"Really, what it boils down to, is you get to play video games with your good friends and prove that you're better than them," Weeks said. 
A lot of people who got into these games when they were first released now have young kids of their own. That factors into the rise of interest as well, Zenergy Gamers owner Andrew Braun said. 
"It's 100 percent about nostalgia," Braun said. "We're always trying to capture our youth."
While the Goose Creek grassroots gaming spot doesn't offer officially sanctioned tournaments, there is a weekly Sunday Pokémon tournament where new-to-the-game 10-year-olds and diehard 30-something fans alike can play. 
That's not to say there aren't some expert kids. And the gaming world isn't just for the traditional stereotypical white dudes anymore. 
"We have some pretty impressive 9-year-old girl Pokémon players," Braun said. 
Alexander, who is Black, said the Charleston gaming scene is very diverse, across race, gender and age. He said his younger sister has gotten into gaming, particularly through watching other gamers play on YouTube, something Gen Z has taken up.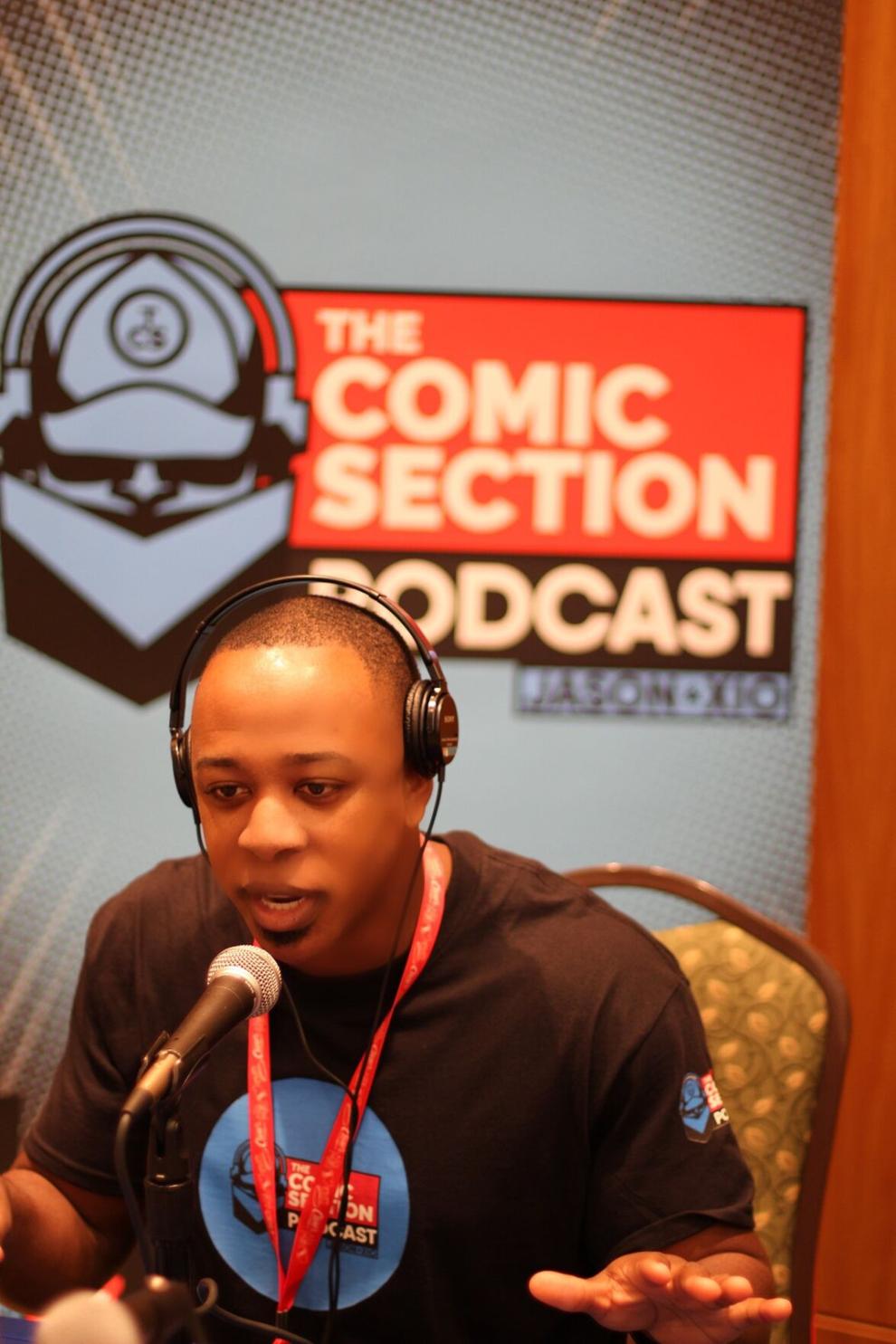 "There's been a drastic change, even before the pandemic, even in the past 10 years," he said of demographics. 
Madison Frank, a nonbinary Charlestonian attending college in North Carolina, has found the Dungeons & Dragons community to be incredibly accepting and inspirationally imaginative. 
"While the game itself is so much fun, it's really the group of people that make it worthwhile," Frank said. 
Kennedy Zubek, manager of new gaming studio Contender eSports, which opened four months ago in Mount Pleasant, said the toxicity that used to exist in the gaming world has all but disappeared, and every walk of life takes up an interest in some of the most popular games in the world. 
"Gaming in today's society has turned into a friendly and helpful environment where everyone wants to play together and work together, and we love seeing that in our center," she said. 
The studio even has a ladies night every Thursday, where women play free, along with almost daily tournaments. 
It's not just fun and games, though, when prize money is at stake. When tournament challengers line up at the CharlestonCon, it's going to be serious, suggested Braun, just as serious as a regional poker tournament. 
Captain's Comics and Toys' annual comic con is another big event in the area. But CharlestonCon is still fairly new. The first one took place in 2019, drawing around 4,000 attendees, and then the pandemic year stole the second con. 
In addition to gaming tournaments this year, there will be some renowned guests, including Sam de la Rosa, Marvel and DC comic book artist; Jim Shooter, former editor-in-chief of Marvel Comics; and Cowboy Bob Orton, professional wrestler. 
There's also the ever-popular cosplay contest. 
"That's where you get bragging rights for the year," CharlestonCon founder Carmine DeSanto said. 
CharlestonCon is a place for nerd culture to thrive, find its place in society and ultimately break through some stereotypes, he added.
It was like the phenomenon that happened in 2016 when augmented reality game Pokémon GO was released. If you didn't play, you weren't cool.