The Official South Carolina Hall of Fame Board of Trustees on Thursday named its 2020 inductees: musician Darius Rucker, painter Leo Twiggs and educator Elizabeth Evelyn Wright. 
"While Mr. Rucker performs all over the world, he continues his close ties to South Carolina supporting numerous local and statewide organizations," said board chairman Rodger Stroup. "For many years, Dr. Twiggs has been recognized as one of South Carolina's leading artists and art educators. And despite her short life, Ms. Wright's efforts to provide educational opportunities for African Americans in the segregated south of the late nineteenth century are a testament to her determination." 
Rucker, a Grammy Award-winning artist and resident of the Lowcountry, is a lifelong philanthropist who supports the MUSC Children's Hospital in Charleston and St. Jude Children's Research Hospital.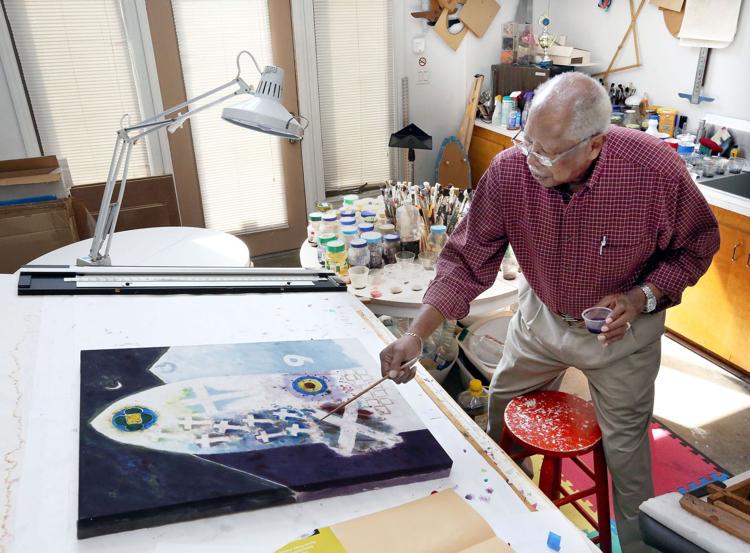 Twiggs, also a native of the state, is a nationally recognized artist and educator and in 2018 was the first South Carolinian to receive the 1858 Society Prize for Contemporary Southern Art.
Wright, born in Georgia and a disciple of Booker T. Washington, settled in Denmark, S.C., where she founded the Denmark Industrial Institute in 1897. The school would become Voorhees College.
The induction ceremony will take place at 10:30 a.m. Feb. 7 in the ballroom of the Myrtle Beach Convention Center, 2101 North Oak St. The event is free and open to the public. Rucker will not be present.