Local acoustic folk, Americana and country musician Danielle Howle has made her mark on the Lowcountry, from co-founding Awendaw Green with Eddie White to hosting a regular open mic night at Home Team BBQ. 
And now, she's embarking on what she calls the "biggest journey of her life." 
Howle will be traveling to the 3 Sided Whole Ranch in the high desert of New Mexico for the Guardians of the High Desert, We are Root Music Festival. 
The spiritual music, tribal dance and yoga festival will extend from Sept. 7-10 and include a shamanic training program that Howle is participating in. She first made the shamanic connection at a November concert while on tour with the Indigo Girls.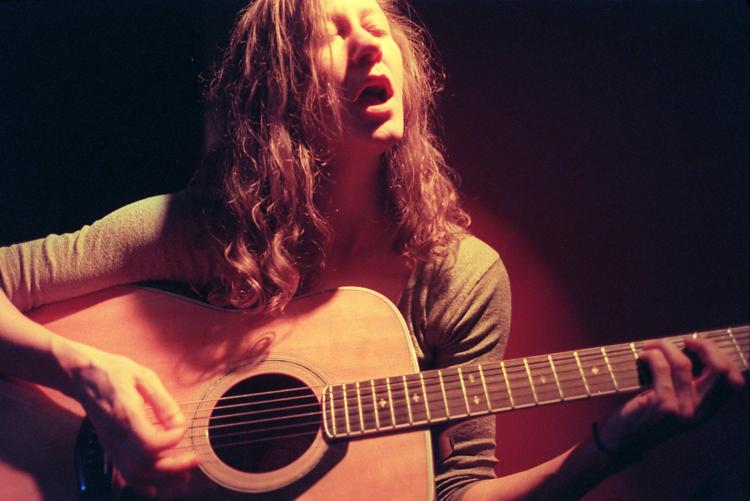 "I was on stage in Santa Fe, New Mexico at The Lensic Theatre, one of my favorite venues in the entire world, when I asked the kind audience if anyone was willing to host a house concert on one of our days off," says Howle.
"A lady named Karla Linden, who is called The Manifestress, came up to meet me. I could tell right away she was a solid person and very kind. She told me about Dr. Blue, the shaman. I spoke to him on the phone and told him the dates we had. Then a week later, I was playing in his living room for him, his awesome wife and a few of their friends."
That led to this September opportunity to headline a festival in the desert wilderness hosted by Dr. Blue while also engaging in a spiritual experience. Though you do not have to complete the shaman training to participate in the festival, Howle opted in, intrigued. 
Shamanism is a practice that involves reaching altered states of consciousness to perceive and interact with a spirit world and channel transcendental energies. And a shaman is someone thought to have access and influence in this spirit world. Practices involve entering a trance-like state during rituals as well as divination and healing.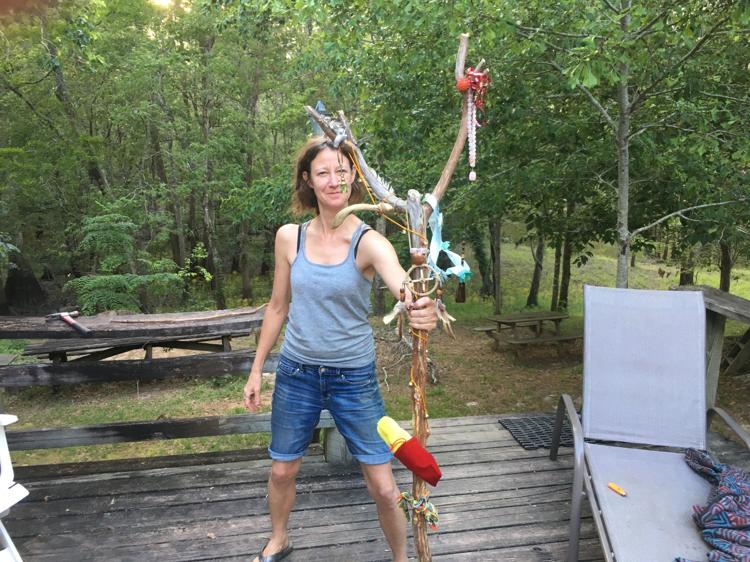 "I am most excited about listening to what shamans and teachers have to say," says Howle. "The sharing of knowledge, experiences and ideas is most appealing. Other than that, I have no idea what is going to happen. I have never done anything like this before. I wish to bring respect to all human beings and their culture and represent myself and South Carolina well."
Along with music, yoga and dancing, the festival will include sacred fire ceremonies and storytelling with legendary fire shaman Martin of Taos. Other participating individuals include Isaac Barbosa, Seth Hoffman, Burning Shivers, Grandpa Koyote and Da Terra Meiga. 
Howle is looking to expand her perception during this journey, but she needs some travel money to do so. Fans can donate toward her enlightening experience at http://bit.ly/2vFFf1c. Howle is also raising money toward a Swamp Sessions project with Awendaw Green as part of this campaign. 
In addition, Howle will release a new live album in November. It was produced by Home Team BBQ and recorded at the Sullivan's Island location with Howle's full band. There will be a limited edition pressing of 500 CDs.