The local underground music scene always has thrived along the edges — at North Charleston neighborhood block parties, in a West Ashley grilled cheese shop and among a range of constantly changing college houses with unlisted addresses. 
While mainstream country, rock and pop acts and cover bands frequent downtown bars and venues, music outside the mainstream often is pushed to the periphery of the city.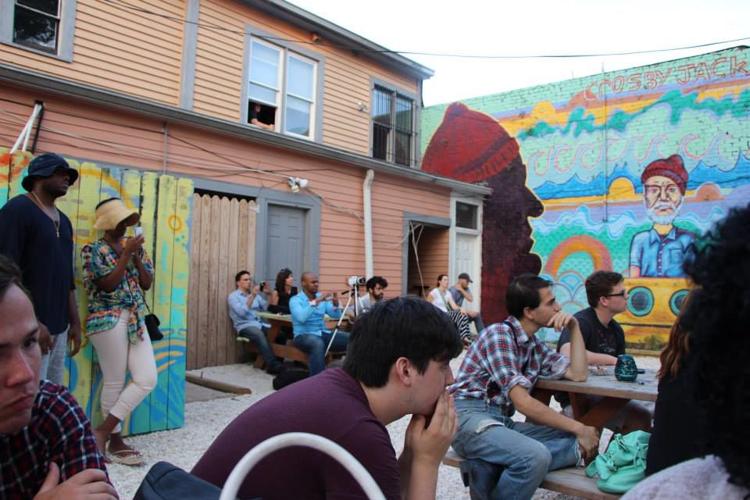 But a King Street music and art venue called King Dusko changed all of that when it opened in March 2013. McKenzie Eddy of The Very Hypnotic Soul Band, her brother Jesse Eddy and Damon Dash opened the space as a haven for creatives and an outlet for the experimental.
It started as a coffee shop and transformed into a performance platform for poets, puppeteers, electronic projects, hardcore bands, hip-hop artists and others who finally had a place to reveal their talents in the heart of the city.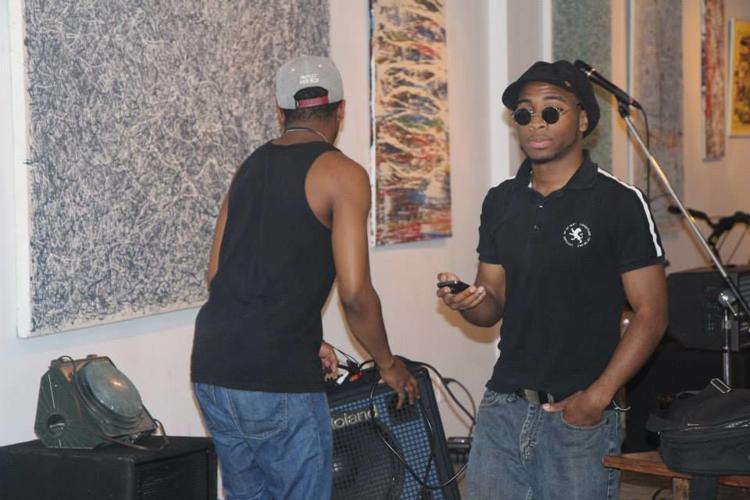 "Dusko gave us a space to showcase poets in Charleston back when many other venues scoffed at the idea of hosting spoken-word shows," says Derek Berry, co-founder of the poetry organization Unspoken Word. "Dusko was that bizarre, magic place where anything could happen."
When Dan arrived
One Charleston painter who was part of the Tivoli alternative artist collective and studio under the I-26 overpass (across from the Recovery Room) noticed King Dusko's magic spark and simply had to be a part of it. 
Dan Dickey had just returned from an enlightening, quarter-life crisis bachelor party trip to Nicaragua. It was about a year after King Dusko opened. After staying an extra 10 days by himself in Central America to contemplate his life, he was back in town riding his bike along King Street and saw a "hiring" sign on the front door of the establishment.
It was the sign he had been waiting for. 
But Dickey didn't just apply for a job. He bought into the venture, becoming an integral member of the team in booking performance art, visual art and music. 
During Dickey's time running King Dusko, he became aware of his true place: surrounded by art and music, and inspired to create his own in the process. 
Dickey contributed his large-scale paint-drip canvases and surfboards as wall art. (There would be no marshscapes and bridge scenes at King Dusko!). And he encouraged the painting of backyard murals, such as the iconic dinosaur fence to ever-changing graffiti art surrounding the space. Dickey was determined to make this art gallery different. 
Pushed off the Peninsula
As businesses sprouted along Upper King Street, King Dusko became another locally owned storefront to fall victim to rising rent prices. The team had offered to pay more, Dickey said, but to no avail.
541 King St. was soon shuttered temporarily, but Dickey was unwilling to give up on his dreams of managing a creative space in town. To do so, though, he would have to move off the Peninsula. 
In 2017, two years after King Dusko closed, Dickey opened a venue on Azalea Drive, just past the King Street extension in North Charleston. 
"I was trying to be ahead of the curve," Dickey says of his location choice, which provided much more space. 
Plus, it felt right. The building was erected in 1968, the same year his trusty bicycle was made— the same bicycle he had been riding past King Dusko five years ago. Another sign, perhaps? 
It wasn't an overnight project, though. Dickey had to switch from using the creative side of his brain to employing the business side to handle tasks like obtaining a liquor license and then gutting and redesigning the interior. It took almost a full year to settle in and get in the swing of things.
When it finally came time to open the doors to the public, Dickey already had a name in mind. Purple Buffalo is a reference to the fantastical movie "The Never Ending Story." One of the main characters Atreyu comes from a group of warriors who "hunt the Purple Buffalo." 
The spirit of the mythical creature has traversed from the movie's storybook world of Fantasia to Charleston, thanks to Dickey. 
Following in Dusko's footsteps
Now open for more than a year, the Purple Buffalo features a gallery of Dickey's alternative art, including large canvases and painted mannequins and household objects. 
And Purple Buffalo has become a well-known name among the same artistic communities that once found refuge at King Dusko. 
Kulturvation has teamed up with the Purple Buffalo to host events with a range of genres of music (electronic, ambient, hip-hop and punk included) in the space at one time, along with live painting during performances and entertainment from fire spinners. Emo Nights have included metal, hardcore and punk bands that rarely get the light of day in downtown music venues.
And there are recurring events like Full Moon Markets with local food, jewelry, art and vintage clothing vendors and Weirdo Wednesdays, featuring EDM music and hula-hooping. 
"We don't do cover bands here," says Dickey with a lively chuckle. 
Local rapper Salis shares the same sentiment as countless artists who have benefited from both King Dusko and the Purple Buffalo. 
"King Dusko was one of the first places that welcomed hip-hop with open arms, so I made it my business to support Dan, even though we officially didn't meet until he moved to Purple Buffalo, which is now a pillar for hip-hop in Charleston," says Salis. "He deserves an award. He gave me every opportunity I needed to expand my brand by letting me use his venue, and now look at it — everybody and their mamma wants to book the spot."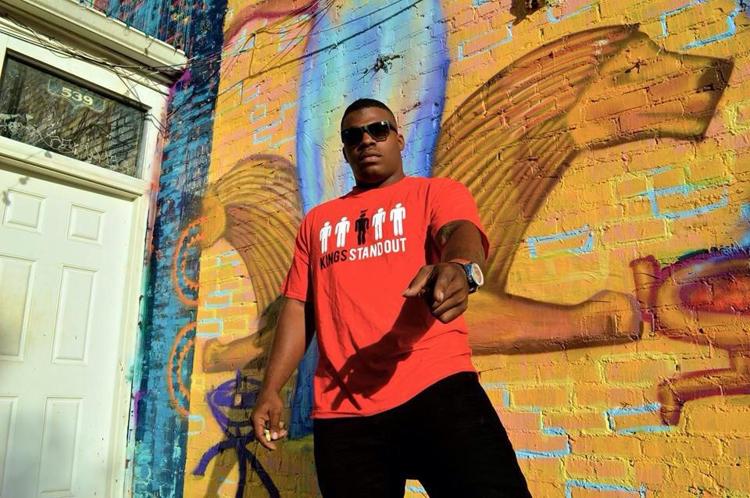 The Purple Buffalo has become host to the art and acts that often don't get a chance at other venues around town. Dickey is all about giving everyone a chance. And artists receive 100 percent of the door money, with the venue retaining bar sales. 
"The space is not about me, it's about the community," says Dickey. "And I'm enjoying it here, now more than ever."