Pierce Alexander is a former College of Charleston jazz musician, but since starting his own solo project, he's crossed over into the realm of pop-rock. 
And for his most recent EP, he headed to Nashville to record with former Charleston-based musician and producer Josh Kaler of Slow Runner and bassist Owen Biddle, who used to play with The Roots.
Kaler has produced albums for artists such as Butch Walker, William Fitzsimmons and Matthew Perryman Jones.  
Charleston Scene has the premiere for Alexander's brand new track "Different Sides" from the new EP, along with a Q&A. 
Q: Tell me more about your musical journey here in Charleston. 
A: When I was in high school, I started playing in various bands with a few of my friends. I was just playing guitar at the time. But the bands I played in mostly did covers. Once we started to play live shows, I quickly realized that I wasn't that into only playing covers, so I started trying to write my own songs.
After a couple of years of collaborating on writing original material, my friends and I kind of started to go our separate ways, as people often do after high school. And it was during this time that I started singing regularly and constantly making my own demos. I had always liked singing, but I used to have some stage fright about it when I was younger. Luckily, that eventually passed the more I put myself out there.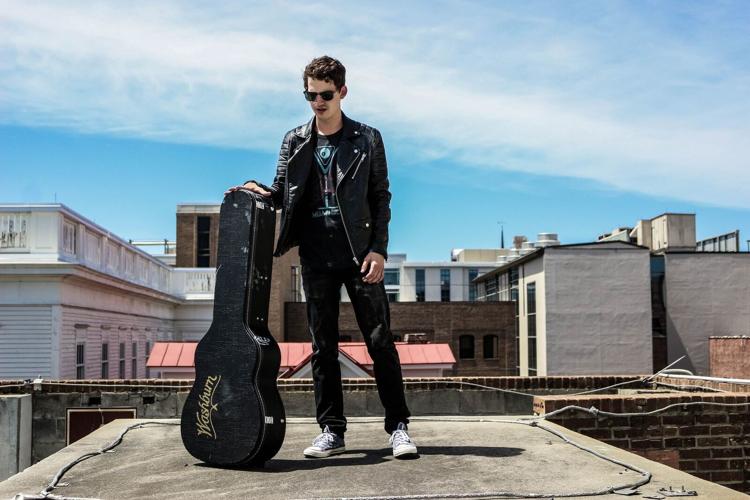 Q: Let's talk early influences. 
A: When I was growing up, we always had R.E.M., Pink Floyd, and Radiohead playing in the house and, unlike some other bands I heard at a young age, those are a few that have really stuck with me.
Of course, I'm also a big fan of the Smiths, David Bowie, Jeff Buckley and some of the other classics. I've also always had a not-so-guilty pleasure for heavier bands like Alice In Chains. We were listening to a lot of Dinosaur Jr., Courtney Barnett and Autolux during the making of the EP.
Q: What was it like recording this EP in Nashville with Josh and Owen? 
A: Recording in Nashville was incredible. My bandmate Nathan Whitley and I traveled up to Nashville, not totally sure what to expect, but we were pumped. We were psyched to arrive and find that the recording studio was an incredible space. Creativity just flowed in that place, which I think really helped bring the music to life.
Nathan and I quickly realized when working with Josh Kaler and Owen Biddle that these guys were something else. It was pretty unreal having those two as part of our band for a week.
Q: Tell me more about "Different Sides." I'm getting some romance vibes and a splash of nostalgia. What influenced this one specifically?
A: The song was influenced by several months of my life, when I had met someone really great and we were spending time just going different places and having fun. It was a time where I felt very free and optimistic.
Q: Give me 3 fun facts about you that only your friends might know. 
A: 1. I started out as a drummer. My first instrument was a drum set given to me for Christmas. My brother got a guitar that year. Needless to say, we were eyeing each others gifts and it took maybe a month or two for us to switch instruments.
2. My friends think it's funny that I'm always hungry. If someone wants to go grab a bite to eat or hit burger night, they know they can count on me to be up for it.
3. One passion I have besides music is skateboarding. I still try to get out to the parks every now and then.