I don't relish nightlife over the causeway, because I like to fall asleep early to the sounds of the ocean that float through the windows of my home on Sullivan's Island. To say my home on Sullivan's Island is my most favorite thing in the world. You see, after 40 some odd years of roaming the globe and living with all the indignities of urban life, I have drawn the line in the sand with my darling husband. I did not move to New York to die there. And while it appears that I am nowhere close to retirement, it's time to come home. Finally, he agrees.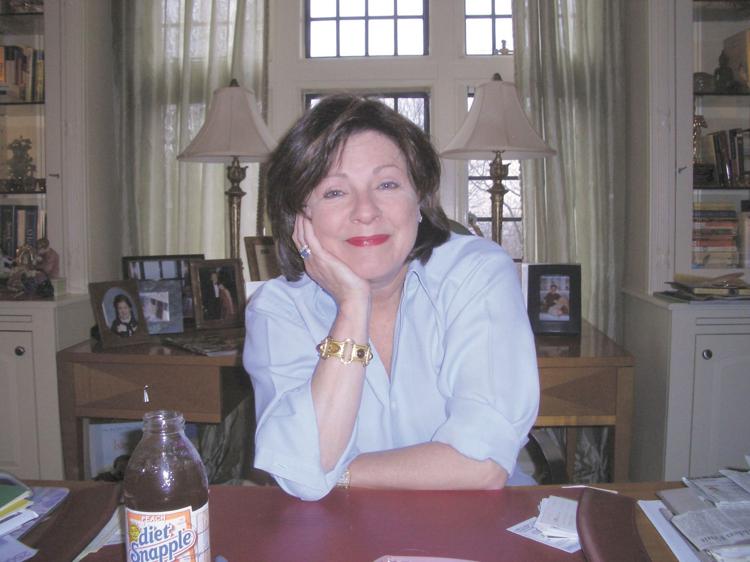 So, how did I make my adorable city-slicker spouse decide to leave the bright lights? I didn't. It was the Lowcountry herself who seduced him slowly with what money cannot buy.
On clear nights, we walk on the beach of Sullivan's Island to Station 26 and look up at what seems to be infinity. Billions of stars dangle there, winking at us and shimmering. He relaxes, tells me what's on his mind and admits there's nothing else like this spot. This spot. I always agree. It's restorative and peaceful, the antithesis of our Northern life. There's magic in the salty air.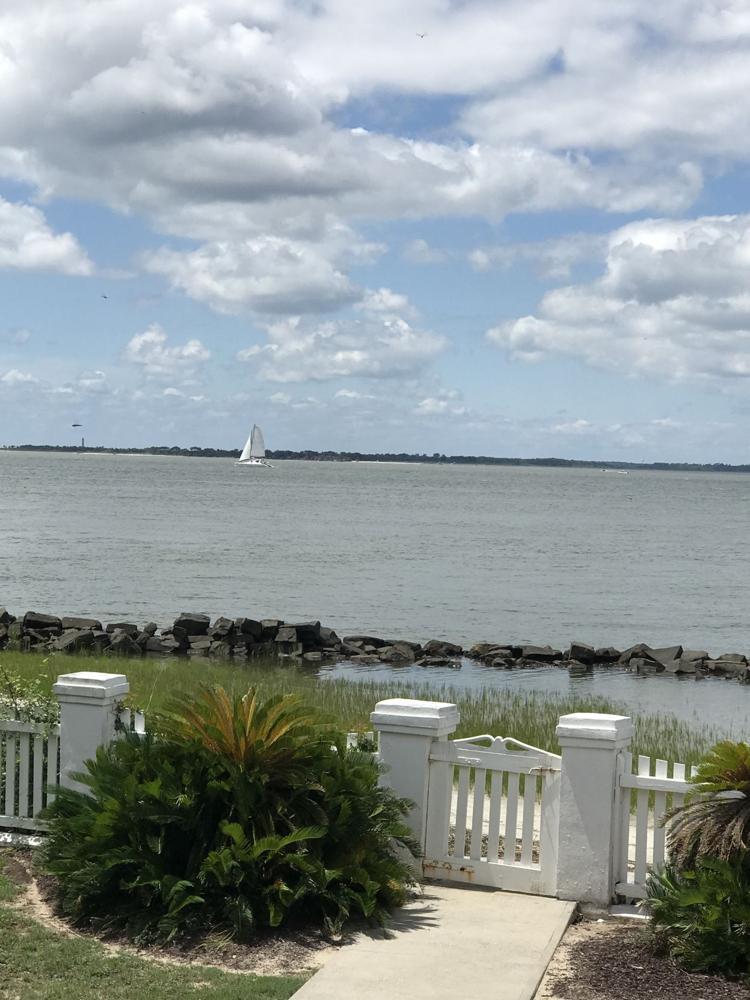 In June, we drive out to Johns Island and buy perfect tomatoes. Sometimes we stop for dinner at the Wild Olive, which I adore. The next day he eats his beefsteak in wedges with a sprinkling of salt. I slather white bread with mayonnaise and cut a slice the thickness of a smallish hamburger. We gulp vast quantities of iced tea with our lunch while watching dozens of sailboats glide across the harbor in an un-orchestrated ballet. He is mesmerized.
Late afternoon storms are stunning. The temperature and humidity rise to impossible heights and then explode with the threat of the apocalypse. He stops, grabs the binoculars and rushes to the porch like an old salt. Thunder booms all around while brightly colored lightning crackles and strikes the water in half a dozen places at once. Startled, he jumps and laughs, thrilled by the spectacle of it all while I run around unplugging computers. All at once, it is over. The storm has passed.
"Wow," he says, "That was really something, wasn't it?"
"Yes," I say. "It sure was." Lord knows, the man loves the threat of a lively hurricane.
July brings peaches with cobblers and pies, which he loves but he can't wait for October because of oysters. I remember the first time he went to an oyster roast. He marveled at the meaty texture of them and their brine and felt like it was a Hemingway sort of manly man against nature moment. No lemon or hot sauce for him! Just the natural thing, ripped from its shell by his thumb and the tip of an oyster knife, dropped in his mouth like holy communion. He thinks oyster tables are brilliant (they are) and the stories of oyster roasts from my youth fascinate him and make him convulse with laughter.
Sometimes we are caught on either side of the Ben Sawyer Bridge that has opened to allow passage to a tall-masted boat. I lower the windows, turn off the air conditioning and let the pluff mud do its aromatic voodoo. He's completely intoxicated by its weird smell of something rotting, something being born.
We bought a little boat with an unenviable motor and learned to navigate the waters and the marshes. It is our favorite thing to do before sunset. And then we watch the sunset together which feels a lot like prayer. Later there's dinner at High Thyme on the island or Coda Del Pesce on the Isle of Palms or Langdon's in Mount Pleasant. On occasion, we can be lured to dinner in the city.
Watching Peter become completely charmed by our Lowcountry ways is my most favorite thing of all. He wants to be a Lowcountry boy, holding dual-citizenship. He wears seersucker now. He loves boiled peanuts. He can be a reasonable shag partner. He says y'all naturally. And I think he's happier here. I know I am.
Dorothea Benton Frank is a best-selling author and a resident of Sullivan's Island.