Typically, new bands are formed by like-minded, similarly aged individuals.
For instance, a handful of high schoolers or college students might get together outside of the classroom and start jamming. Or a pop singer on the rise will get paired with a young, hip-looking back-up band as part of a record deal. 
But new Charleston blues and soul outfit Logan & the Kidders is breaking the ageist stereotypes.
The four-piece band features a 19-year-old College of Charleston student and violin player, a 23-year-old lead singer and guitar player, a 36-year-old bass and banjo player and a 65-year-old drummer. 
"I've always thought that age doesn't matter when you're involved in a musical relationship," says drummer Chad Solomon, who was formerly in Baton Rouge surf rock band Rondo Hatton and is currently a stagehand at Awendaw Green. "Like the theatre, there's no longer this boundary. You're working on a piece of art, and age is no longer important. I've tried to jam with some 40-and-50-year-old guys before, but the way we approached music just didn't sync up. With Logan, even though he's in his 20s, our approach to music synced up." 
Logan Aggeles, the leader of the band, wasn't looking for contemporaries when selecting players for his project, which used to just be a solo acoustic outfit dubbed Kidd Aggie. He was looking for "the best players in Charleston," and that meant going outside his friend and peer group. 
Aggeles first discovered Solomon when the drummer came to play at an acoustic mic event Aggeles used to host weekly at Freehouse Brewery. 
Solomon approached Aggeles, who was playing an acoustic set, and asked if he'd like some drum accompaniment. 
"I could just hear the drum parts to what he was doing," says Solomon.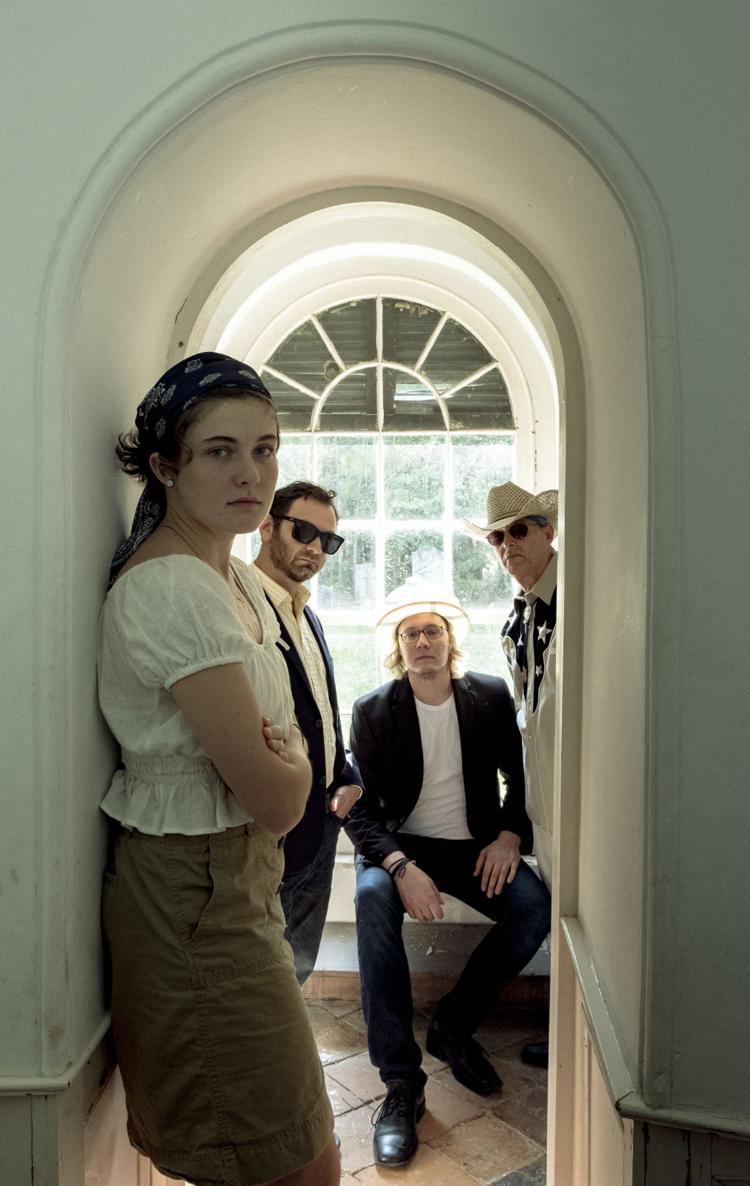 The pair then found college student Cecilia McGuinn, who was selected to play with the Charleston Symphony Orchestra as a top violinist while she attended the School of the Arts, and Cory Schwartz, the owner of Cory's Grilled Cheese and former banjo player in Pinkerton and the Brinks.
"One thing people might think is, 'Is it cool or not?'" says Aggeles. "But that shouldn't stop people from playing with people they admire and can grow from. Why wouldn't you play with people you can learn from and who can bring something different to the table? We can cater to a wider variety of people because of the age element." 
The addition of the full band has allowed Aggeles, who used to work at Goorin Brothers on King Street as a haberdasher (hat salesman), to quit his job and pursue music full-time. 
It's also helped to morph his sound from Southern alt-country to soul. The expanded sonic texture has taken Aggeles outside of his comfort zone, something he's benefited from, both live and in the studio, he says. 
Logan & the Kidders won a May competition held in honor of Charleston Sound Studios' 10th anniversary that snagged them eight hours of free recording time. 
They used that up to record the basics of a five-track EP, which will most likely be released next year after some time and tweaks have been applied. 
In the meantime, the band is going on its first tour, a weeklong regional stint, that will end up back in Charleston for a final show on Aug. 29 at the Tin Roof. 
"It's kind of like you're fishing," Solomon says of live performances. "It could be minnows you're chasing or a big old redfish. The thing that excites me is the effect that you have on people — when there's that involuntary toe tapping or someone starts dancing, when someone from the audience just has to get up and move."