A Charleston music festival featuring all South Carolina bands returns for a second round this November. 
The fest, organized by local music blog Extra Chill, with help from local label Real South Records, is set for Nov. 8-9 at The Royal American, 970 Morrison Drive.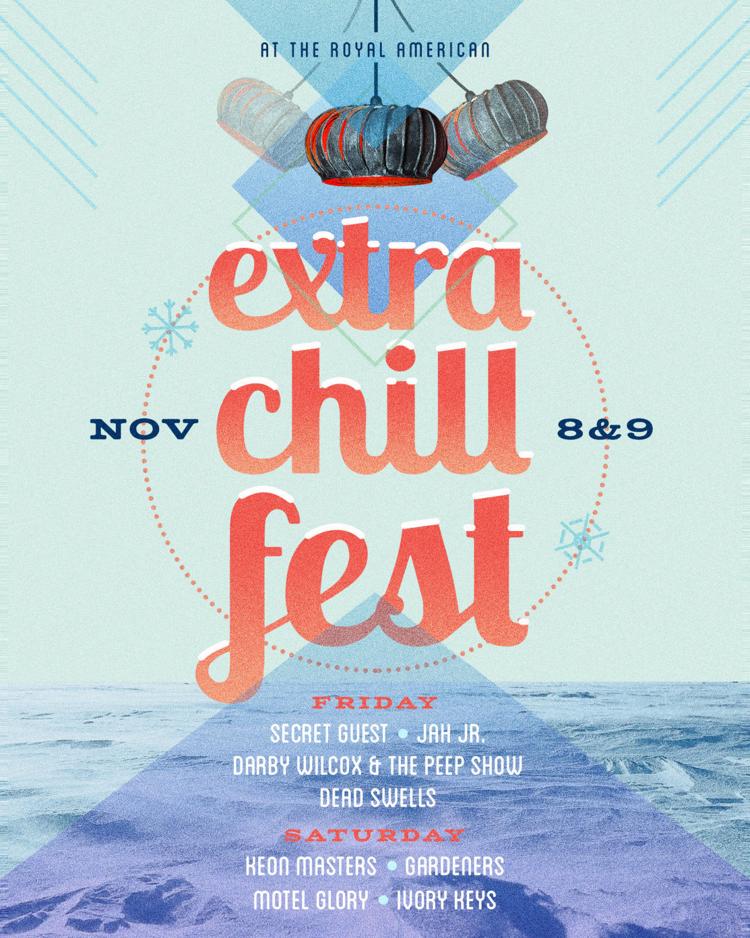 Doors open at 8 p.m., and each show begins at 9 p.m., with four artists performing each night.
The Friday lineup will include a reunion of psychedelic rock band Secret Guest, hip-hop artist Jah. Jr., Americana group Darby Wilcox & the Peep Show and indie rock outfit Dead Swells. The Saturday show will star Brave Baby's Keon Masters, Rock Hill bands Gardeners and Motel Glory and hip-hop artist Ivory Keys.
Last year, the inaugural Extra Chill Festival was held at the Purple Buffalo in North Charleston. 
Tickets are $10 a night, and more information is available at extrachill.com.