*This show has been rescheduled for Dec. 1. However, as of Tuesday afternoon, the Pour House plans to remain open through the weekend.
Atlas Road Crew took the Charleston music scene by storm in 2015 after attending the University of South Carolina in Columbia and then moving to the Holy City. 
The band's first full-length album, "Halfway to Hopkins," was released that year as a fiery Southern rock record with grungy vocals, foot stompin' choruses and dynamic hooks that made for a rousing live show. 
Then, the band went on tour for more than 250 days out of the year, traveling cross-country, throughout Europe and up and down the United States coasts. 
It was a whirlwind that had all just begun with five college kids who were jamming and drinking beer together back in Columbia. Going on tour was an enlightening moment for the band members, who got to see their dream of being professional musicians come to fruition. 
But it came at a time when the members were still young and partying without a solid direction or end goal in mind. 
"Sometimes, it was a little too much fun," says lead vocalist, songwriter and rhythm guitarist Taylor Nicholson. "We were fresh out of college, and we weren't exactly thinking ahead. If we had done it differently, maybe we would have gotten some more sleep, been a little more responsible and put out more music sooner." 
And yet, here they are four years later just now releasing the sophomore follow-up to "Halfway to Hopkins." The new album, "Chasing Fire," is a far cry from the Americana-tinged electrified rock of the early days. Sophisticated and laced with subdued acoustic moments and unexpected electronic elements, "Chasing Fire" takes Atlas Road Crew in a different direction, a collaborative one that's a bit of a gamble.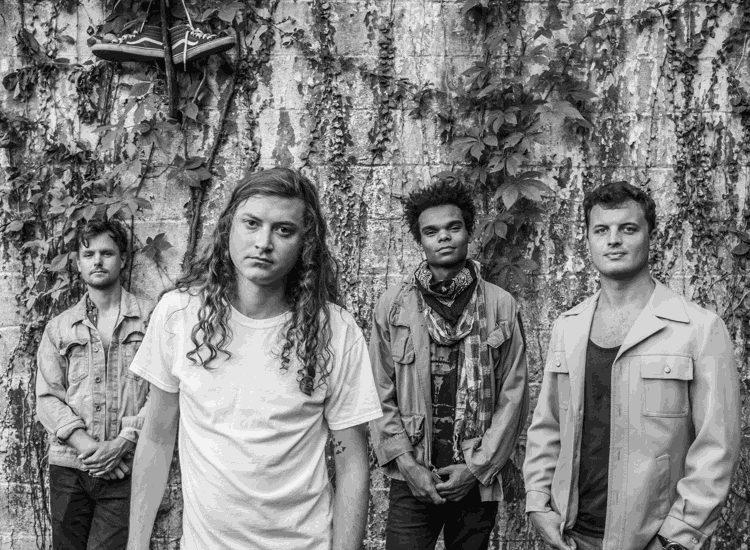 All the songs on the upcoming disc were co-written with former South Carolina singer/songwriter Steven Fiore of Young Mister within the last three years.
Fiore relocated to Asheville, where the Atlas Road Crew members would travel for long weekends spent in nature with some nice small-batch bourbon and a rollicking stream to help with inspiration.
Once that collaborative effort was a few songs deep, the band decided to continue that route for the rest of the album to make it truly cohesive. 
And then those tracks were recorded over the course of a year with Charleston's Rialto Row audio engineer and producer Wolfgang Zimmerman. 
Zimmerman was working on an upcoming Band of Horses album at the same time he was tweaking the raw rock 'n roll of Atlas Road Crew into a more refined psychedelic pop rock, somewhat in the realm of Holy City brethren Stop Light Observations. 
"It feels like a different band," Nicholson says. 
And in a way, it is. 
Integral member, drummer Patrick Drohan, left the band just a few songs into the recording process at the end of 2016, soon replaced by Justice Jones, formerly of Hilton Head group Hannah Wicklund and The Steppin' Stones. The studio drumming is split between Drohan, Jones and Zimmerman in a "Spinal Tap"-like scenario (minus all the bodily injuries and mysterious circumstances).
"(Patrick) was getting a lot of pressure, I think, with traveling so much and still being in the band instead of having a 'real job'," Nicholson says. 
At that time, there was a lot of pressure to complete the album along with that existing uncertainty. Keyboard player Bryce James also left for a while amid the tension before rejoining after the new year. 
It was tumultuous, and Nicholson wasn't sure the album was ever going to be completed.
"It's been a lot of anxiety and pent-up stress," Nicholson says. 
Yet "Chasing Fire" made it through the recording process, and Atlas Road Crew will be touring this fall and through the spring to share a new sound and clearer vision. 
"It's about having a goal and trying to catch it," Nicholson says. "That was what this album was for us."