Cue the rainbow confetti. Pride Week is coming to Charleston Sept. 16-23 and will be bringing drag queens, a queer-friendly comedy show and the classic King Street parade and Brittlebank Park festival with it.
The LGBTQ+ weeklong celebration will feature 13 events, including headlining performers Big Freedia and David Hernandez at Brittlebank Park for the finale festival. 
Warren Redman-Gress is a grand marshal in this year's festival and also is past executive director and founding member of the Charleston branch of the Alliance for Full Acceptance, better known as AFFA.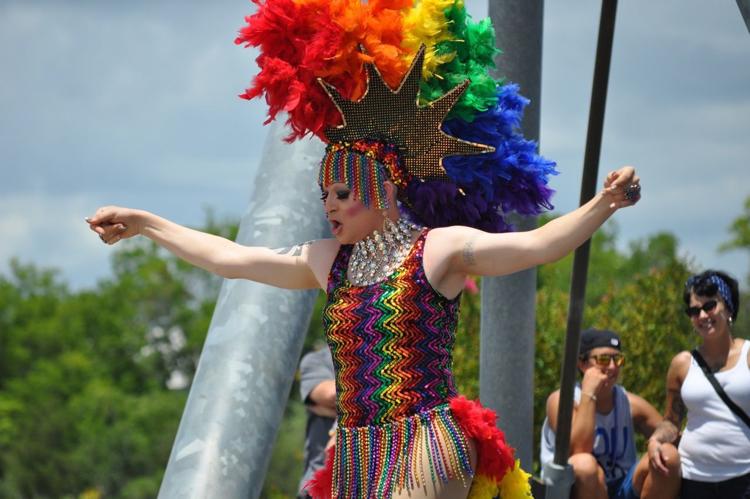 "You probably know that most times when a city starts a Pride event, there's always hesitation to see how the city is going to react," says Redman-Gress. "That first year in Park Circle, the streets were lined with neighbors and people who lived there. It was filled with people wishing us well and cheering us on. That was a really encouraging start to Charleston Pride." 
Since then, Charleston Pride has expanded from a one-day festival to a weeklong celebration featuring a wide range of happy hours, entertainment events and parties. There is a harbor cruise, spoken word poetry event and comedy show among the lineup. 
"Our service is basically just putting on the festival and making the festival a place where people can come and feel free and open to be who they are," says Charleston Pride secretary Devon Turner. "I wish Pride could be every day of the year, because everyone is just so loving and happy. We're trying to figure out what else we can do throughout the year to create that environment."
LGBTLOL
Ian Aber will be one of the comedians performing for LGBTLOL at the Charleston Music Hall, one of three ticketed events; all the rest are free.
Aber grew up in South Carolina in the Myrtle Beach area and has since moved to Atlanta, where he has been performing stand-up regularly for six years. He's seen a lot of change during that time, but there is still a ways to go among the comedian community, from continued derogatory slurs to "straight"-splaining the gay experience. 
"When I first started out, I spent almost every open mic addressing everything before me that was joked about gay people," says Aber. "My whole set was really almost a rebuttal. I ... never got to do my jokes I had written that I wanted to try out. Now, what I find is more people are trying to talk about the gay experience as a gay person, and straight people are talking about how they relate to gay people, which I can appreciate. It's gone from 'A gay guy hit on me' to a more nuanced 'A gay guy hit on me, but I shouldn't be disgusted by it and I had to find a way to let him down easy.'" 
Aber is reveling in a chance to perform in front of a mostly LGBTQ+ audience. 
"Queer comics spend most of the time in front of straight audiences," he says. "Any opportunity to get in front of an audience that's mixed or presumably all queer, I'll jump on it. It's going to be more rewarding to talk to people after that show than any other show."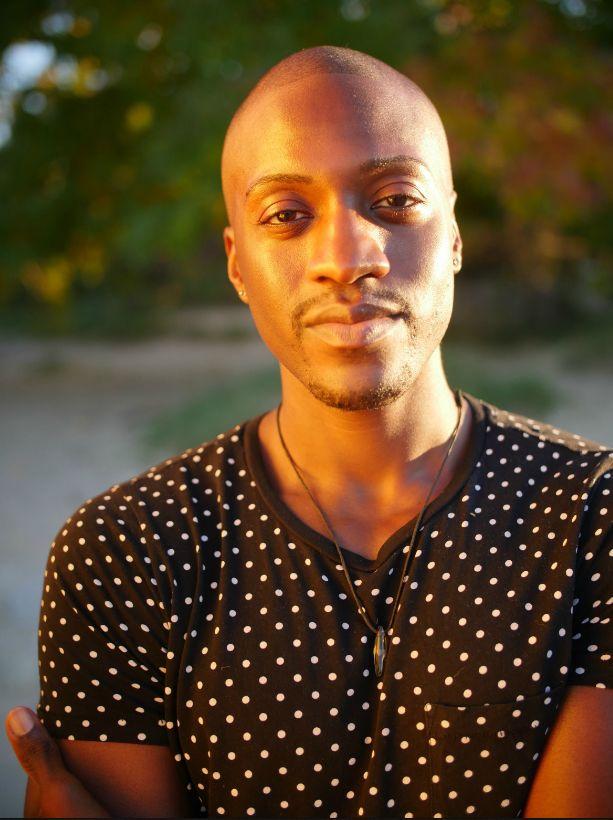 Award-winning openly gay comedian, writer and activist Sampson McCormick will also be performing for LGBTLOL. McCormick performed his first comedy set in fifth grade and has since embraced both his identity and the realm of comedy to create a political platform. 
One notable moment for him was a run-in with the KKK during a show in Michigan. 
"Security comes in the dressing room and is like, 'The Klan is here, what do you wanna do?'" recalls McCormick. "I was like, 'Charge em' double and let the SOBs in.' I went out on stage and had fun. It could've gone downhill, and for a second things slightly escalated in the audience, but I calmed everybody down, and started slinging jokes. I think everybody likes a good roast, but at the end of the day, we can't respond to everything in anger.
"Everybody is angry right now. Screaming and talking about killing each other, that isn't gonna get us anywhere. We have to get back to talking to each other and putting things on the table and dealing with them. We started doing it in the '90s. We had sitcoms and talk shows. Now, nobody talks and we aren't connecting as human beings anymore. Rather than have a big fight at my show, I dealt with them as humans and they were human because they laughed ... I believe in love and laughter, and I believe that we can do better as human beings. We just need to do our work."
McCormick has performed in several Pride events and has noticed the shifting political climate in the past year. 
"As for our community, we need to lock arms with everybody else — people of color, Muslims, immigrants, women, the disabled, elderly — and remember to stand up and speak up louder for our trans brothers and sisters," he says. "We got comfortable after we got marriage equality, just like the country got comfortable after we got Obama. The issues of the day prove that we got too comfortable, and that we still have a whole lot of work to do; let's do it. But, come to LGBTLOL in Charleston and get some laughs first."
A changing political landscape?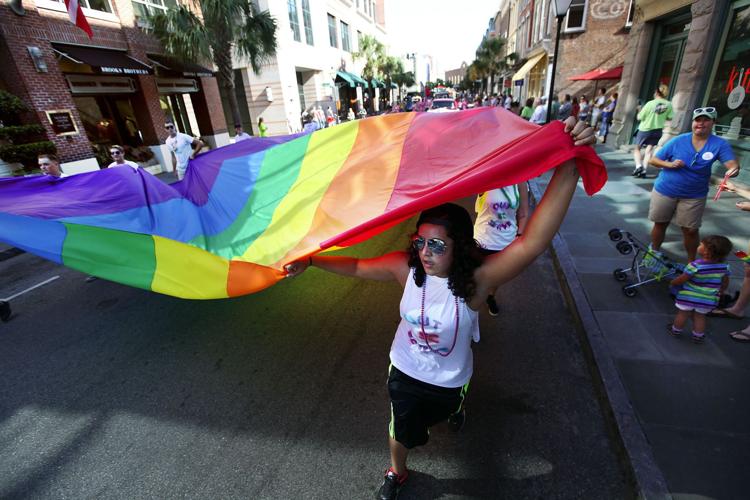 Though Charleston Pride has come a long way since its debut in 2009, concerns have arisen over the political landscape. 
"There is a sense of fear and real fear because people wonder what's going to happen next," says Redman-Gress, who has worked with LGBTQ+ youth in the local organization We Are Family along with his work with AFFA.
"The administration is coming out against the transgender community and saying LGBT rights are not civil rights. That emboldens people to completely dismiss the rights of individuals in practical ways. For one example, the housing and employment discrimination. We still have in the state of South Carolina a law in place where you can be fired for being LGBT or even being perceived to be LGBT. There's this question of what kind of freedom people are going to take in terms of discriminating against this part of the population because they see the administration not standing up to it."
Pride secretary Devon Turner also has noticed more members of the LGBTQ+ community reaching out to the organization for help; he refers them to AFFA, We are Family and the Charleston Area Transgender Society, whom he hopes to more directly work with in the future. 
"I've noticed, especially through social media, a lot of people have reached out who have felt victimized by the recent political landscape, people who have been kicked out of their homes for coming out of the closet," says Turner.
"It does seem like there's a lot more. During the Obama administration, everyone was so accepting and free to be who they were, and I think we got so used to that, that people didn't realize there was still a huge chunk of people who still don't understand or accept it ... Those people are now empowered to speak up, whereas before they weren't. That's been disheartening to see, but we're good partners with a lot of local organizations that tackle those different areas."
There are people with platforms in the LGBTQ+ community who are facing this adversity head on, and several of them will be participing in Charleston Pride, from festival headliner and New Orleans bounce music ambassador Big Freedia to comedians Aber and McCormick.
"It hasn't been easy for me," says McCormick. "And almost two decades in, I'm still fighting, but we have something beautiful. As we tear down the walls and ceilings of hatred in society, I believe that we are certain to do it in comedy."
Pride is just another way to bring awareness to the variety of issues being faced by the LGBTQ+ community and showcase individuals who are standing up amongst it all. 
"Especially in this landscape, it's more important than ever that we continue to have an event like Pride, where we can showcase diversity and inclusion and love," says Turner. "That's why I love being involved in Pride so much."