Curious about the songs other people are listening to? We decided to ask some of Charleston's most notable musicians what tracks make their top playlists.
This is the start of a new Charleston Scene series, which will poll someone in the community each month about their favorite songs, formed into a short playlist. 
For our first rendition, we're bringing you five songs each from 20 local musicians, from Mayor Tecklenburg's classic jazz hits to Mark Bryan of Hootie & the Blowfish's all-local selections.
That's 100 favorite tracks, and you can listen to all of them (that were available) via our Spotify playlist and watch some YouTube videos of the top picks. Here goes: 
Charleston Mayor John Tecklenburg
Piano player
1. Fud Livingston - "Feelin' No Pain" 
"This is my No. 1 song because it is an exuberant, joyful fun classic of early jazz and it's written by my great uncle."
2. Bill Evans - "Waltz for Debbie" 
3. Fud Livingston - "I'm There With Love"
4. George Gershwin - "Rhapsody in Blue" 
5. Thad Jones - "A Child Is Born" 
Mark Bryan
Hootie & the Blowfish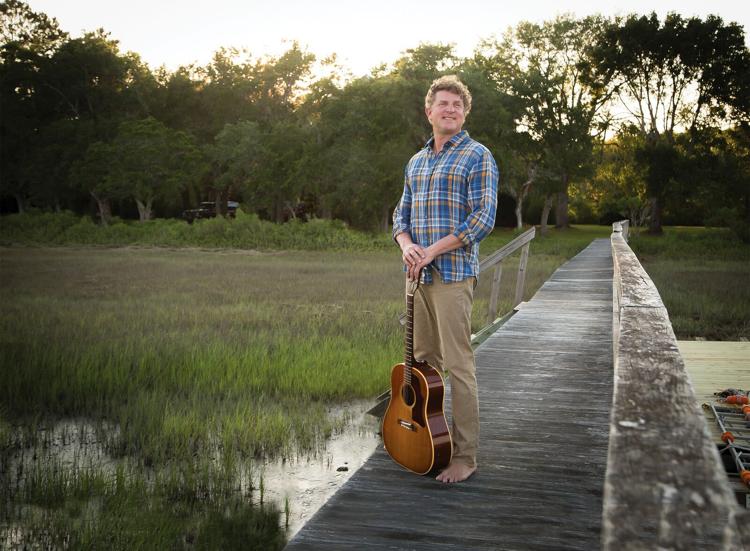 (Local version) 
1. Darius Rucker - "Let Her Cry" 
"We are all four listed as writers on Hootie songs, but Darius wrote this one himself, and it's always resonated with the masses.  I remember when it was brand new, coming up with some of the guitar parts at sound check when we played The Brewery in Raleigh, probably somewhere around 1990."
2. Jump Little Children - "Cathedrals"
3. Shovels & Rope - "Birmingham"
4. Stop Light Observations - "h d w g h ?" ("How did we get here?")
5. Brave Baby - "Foxes and Dogs"
Benny Starr
Very Hypnotic Soul Band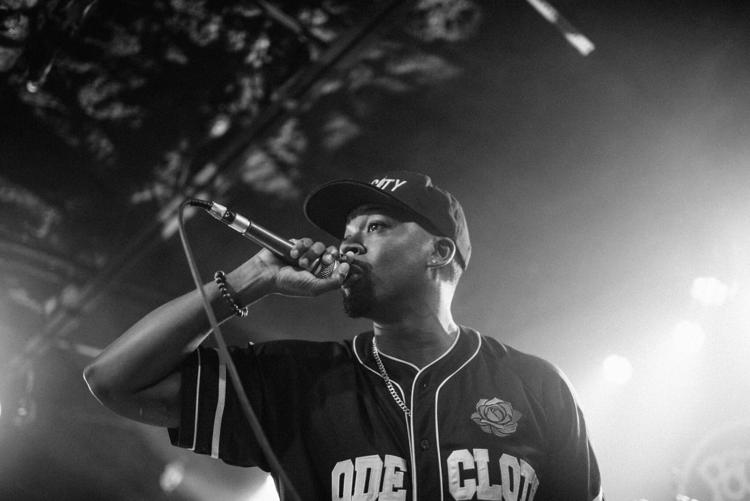 1. Stevie Wonder - "As"
"'As' to me is just a perfect record. I connect to it and its definition of powerful, endless love and what that represents. The groove, instrumentation and vocals are a simultaneous expression of that universally recognizable love and the richness of black culture. I listen to this song every day." 
2. Aretha Franklin - "Day Dreaming"
3. Donny Hathaway & Roberta Flack - "Be Real Black for Me"
4. Michael Jackson - "Baby Be Mine"
5. Curtis Mayfield - "We The People Who Are Darker Than Blue"
Justin Osborne
Susto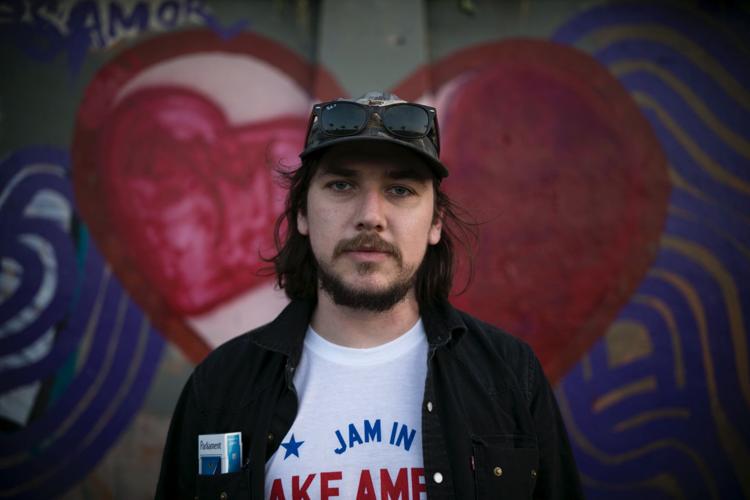 1. Jim Croce - "Box #10" 
"This is No. 1 because it's the first song I remember really connecting to as a kid. I would listen to it over and over and over."
2. Bob Marley - "No Woman, No Cry" (Live at The Lyceum, London 1975)
3. Beck - "Where It's At"
4. Grateful Dead - "Box of Rain"
5. Green Day - "Basket Case"
Jenna Desmond
Susto, Babe Club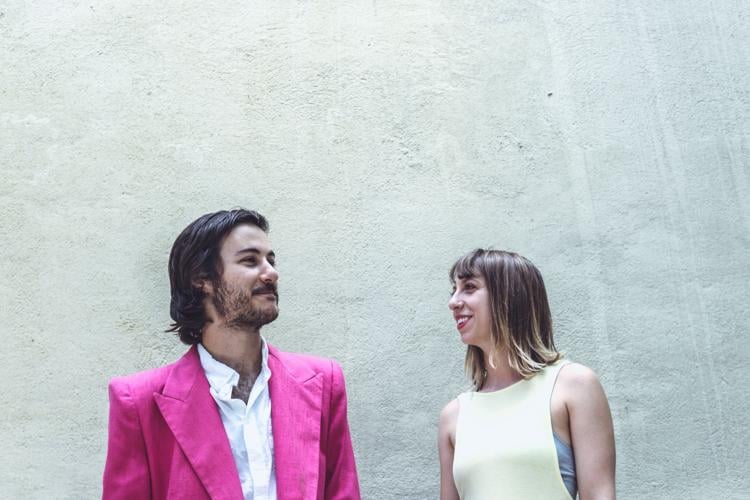 1. Bikini Kill - "Rebel Girl"
"I found that song when I was first living in Charleston. I didn't really fit in yet, and it was during a time in my life that I felt most lonely, most angry, and I didn't have any close friends. I felt very alone but at the same time, I felt so free. I almost moved away, but then I started playing music in town and slowly started to find a place for myself. It's kind of a funny song. I listened to it probably hundreds of times; it helped me push through to a happier stage of my life." 
2. Talking Heads - "Road to Nowhere"
3. George Harrison - "Isn't It a Pity"
4. Feist - "Let it Die"
5. Andrew Lloyd Webber - "Phantom of the Opera"
Quiana Parler
Ranky Tanky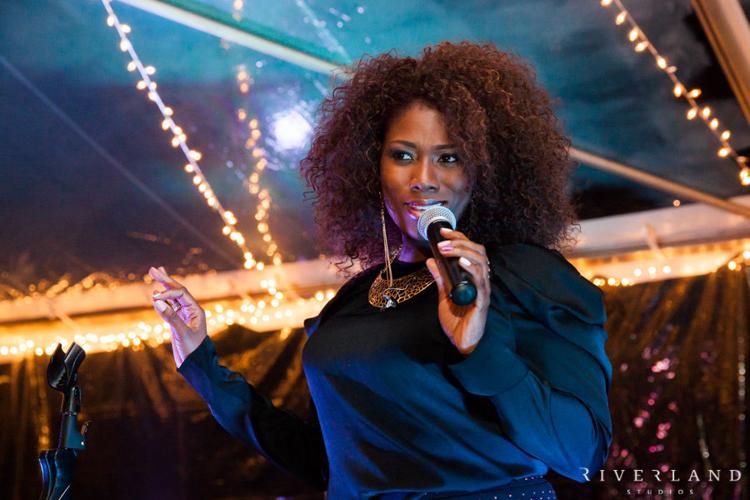 1. Jamison Ross - "Deep Down in Florida"
"'Deep Down in Florida' is my go-to song whenever I'm missing home or need to feel uplifted. It just has a down-home feel to it that gets me going and not to mention I am the biggest Jamison Ross fan." 
2. YEBBA - "Evergreen"
3. PJ Morton - "Everything's Gonna Be Alright"
4. Moya Brennan - "No One Talks"
5. SZA - "The Weekend" 
Wolfgang Ryan Zimmerman
Brave Baby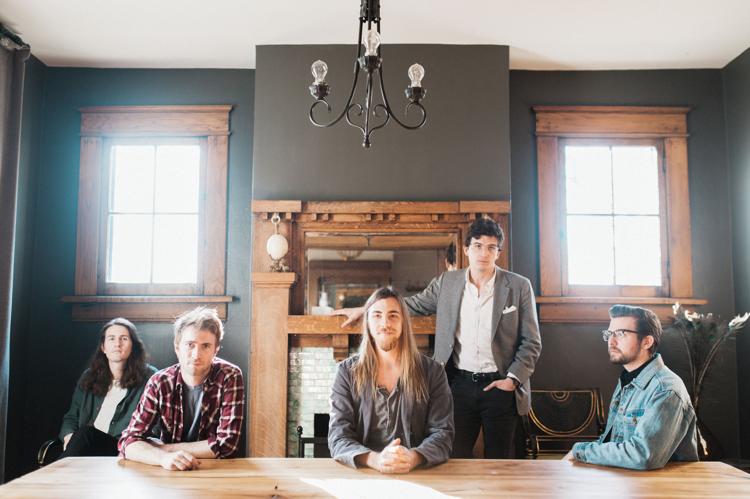 1. Michael Jackson - "Man in the Mirror"
"It's probably been the constant song of my entire life. It came out while I was in utero and I think it permeated the way I hear and think about things. I love the message, the '80s sound and the gospel singers. Whenever I feel like I'm in a rut or start forgetting who I am deep down, I put that song on to feel like myself." 
2. The Killers - "Read My Mind"
3. Queen - "Don't Stop Me Now"
4. D'Angelo - "The Charade"
5. Prince - "The Beautiful Ones"
Hunter Park
She Returns From War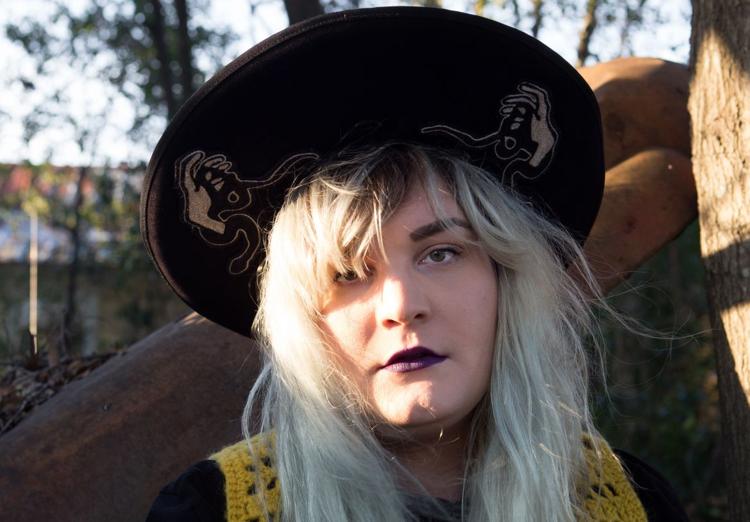 1. ET Anderson - "Lovers Spit" (Broken Social Scene Cover)
"My No. 1 one song, you ask? Take all of the end-of-year lists, compile them into one giant playlist. Also, file 'Lovers Spit' under the top five reasons to be on earth. And it's on vinyl. We didn't deserve this, but we got it." 
2. Dakota O - "Blue is Everywhere"
3. Numbtongue - "Your Heart is Buried in my Head"
4. Tristen - "Glass Jar"
5. Anything by Secret Gusto, which according to Park is "achieved by playing any Secret Guest/Susto song one right after the other to achieve temporary Nirvana while also experiencing rubatosis."
Luke Mitchell
The High Divers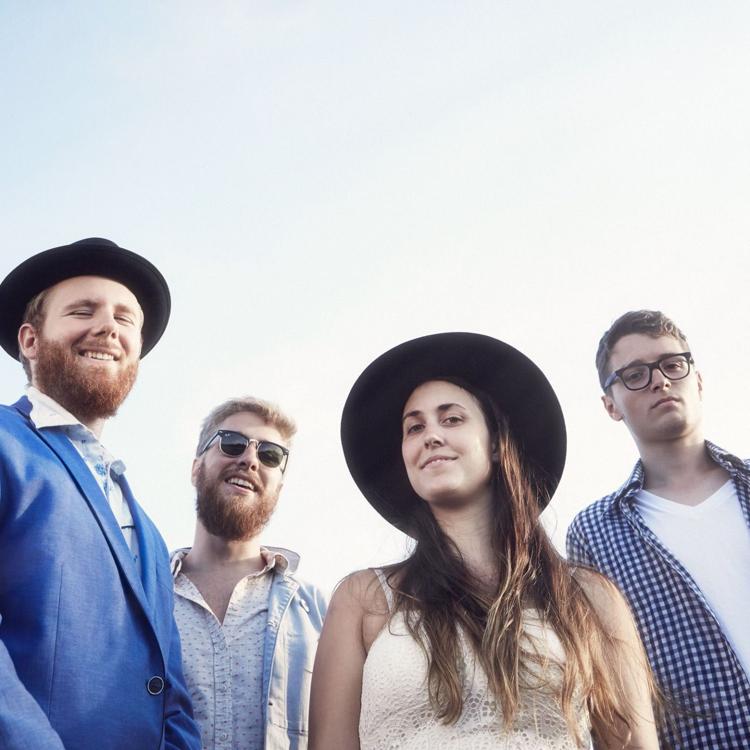 1. Stevie Wonder - "For Once in My Life"
"This song has it all. I like to picture the band recording this in a Motown studio and just losing their minds after getting a take that good. Did they realize how incredible what they just recorded was? I hope so. Also, this tune features South Carolina legend James Jameson on bass. So much soul squeezed into every second of that song." 
2. Roy Orbison - "Crying"
3. Bob Dylan - "Positively Fourth Street"
4. Tom Petty - "You Don't Know How It Feels"
5. Elliott Smith - "Waltz #1" 
Matt Bostick
Matt Monday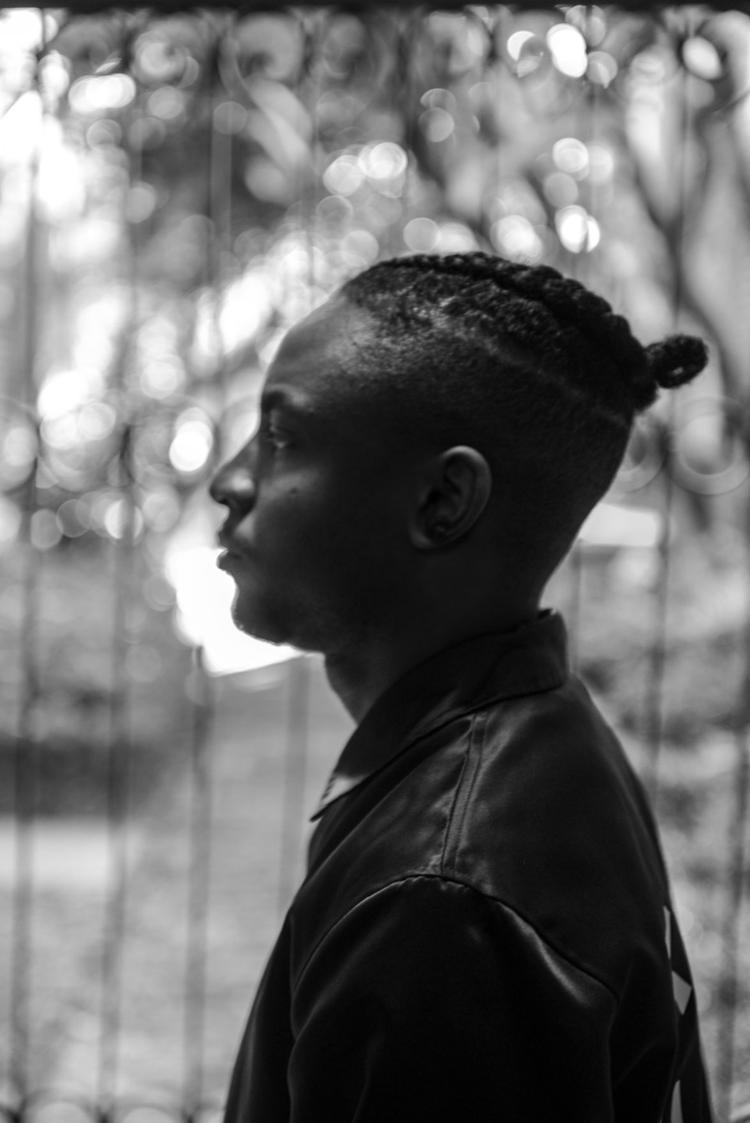 1. Juvenile - "Ha"
"The prophet Juvie gave us the gospel, brought down from the mountain top we know as the Magnolia Projects, blessing us with the spirit of our lord and savior Soulja Slim. He tells us by any means all business must be tended to and suppress your tears of sadness in times of anguish and sorrow."
2. Frank Ocean - "Pyramids"
3. Harlem Boys Choir - "Change Gone Come"
4. James Brown - "Try Me"
5. Jodeci - "Feenin'"
Jay Van Raalte
Jump Castle Riot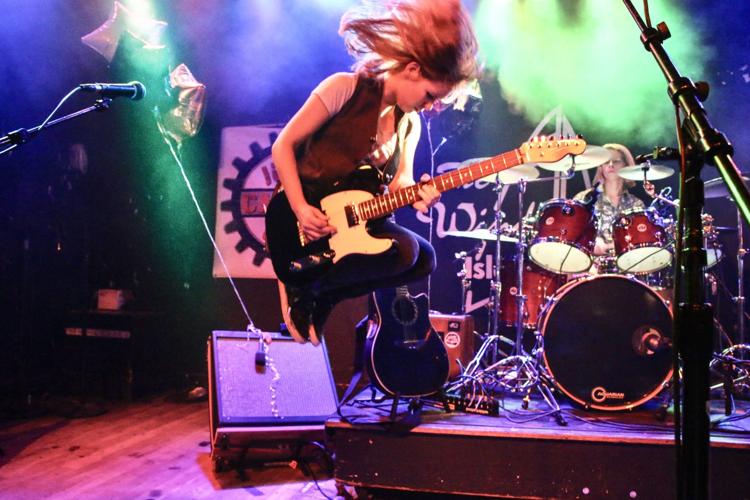 1. Tom Petty - "Refugee"
"Tom Petty is my personal idol, and every time this song starts, my heart stops. It's not necessarily the 'best' at any particular thing, but somehow it all comes together and makes magic."
2. U2 - "Where the Streets Have No Name"
3. The Eagles - "Hotel California"
4. Nirvana - "Smells Like Teen Spirit"
5. Drivin' N' Cryin' - "Honeysuckle Blue"
John Sheehan 
SondorBlue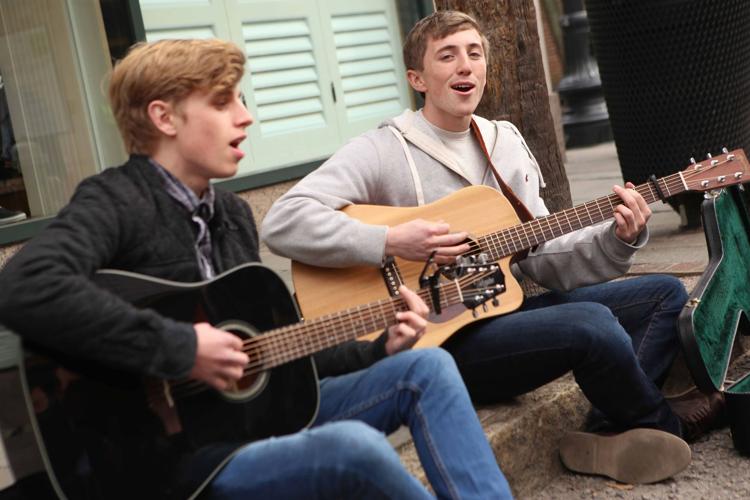 1. Coldplay - "Fix You"
"Anytime I'm overwhelmed, this song in particular brings me back to a better place. It's my master reset song."
2. Susto - "Black Jesus"
3. Phosphorescent- "Song For Zula" 
4. Sharon Van Etten - "Every Time The Sun Comes Up"
5. Coldplay - "Strawberry Swing"
Brady Waggoner
The Dubplates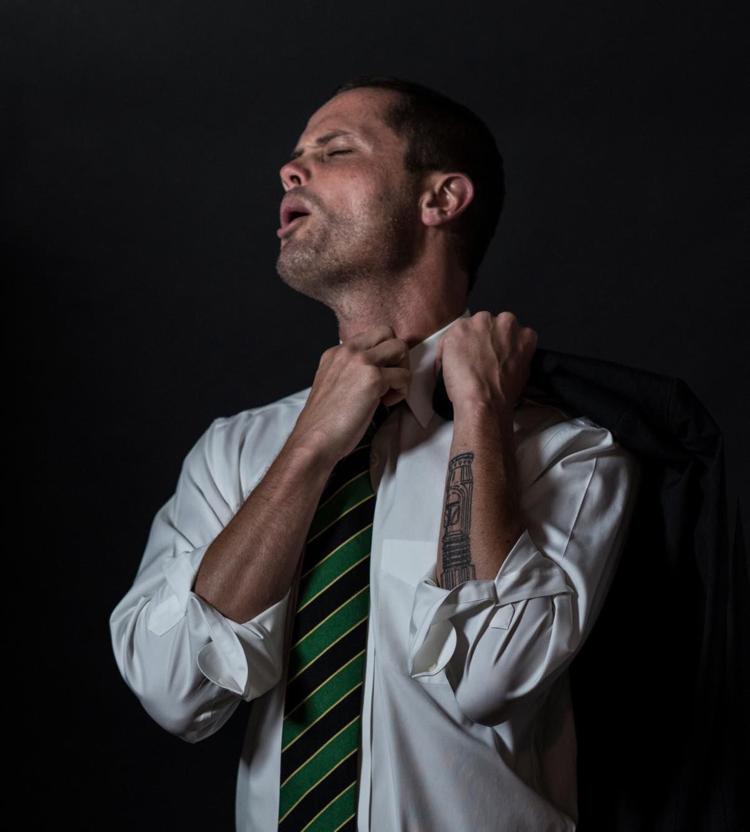 1. Super Cat - "Permit Fi Gun"
"Dancehall reggae is all about the intro, and Super Cat is the king of the intro. I've been imitating him since I was a kid. Nobody has a cooler delivery in the world." 
2. Prince - "Sign O' The Times"
3. Early B - "One More Heineken"
4. Quincy Jones - "The Dude"
5. Gregory Isaacs - "Tune In"
Brett Nash
Secret Guest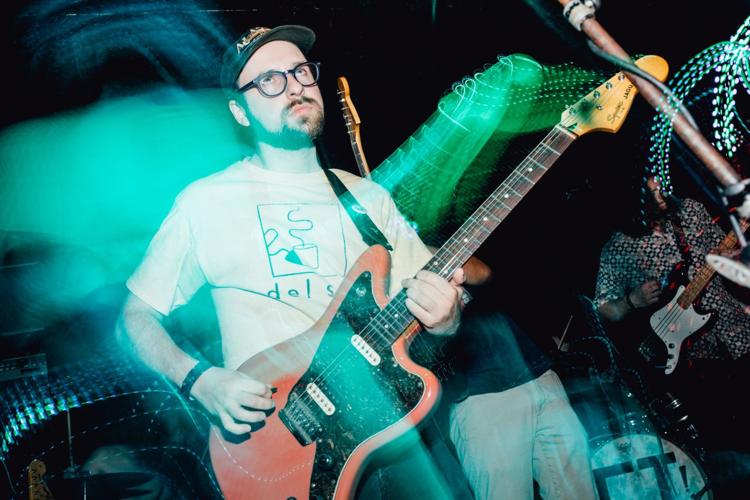 1. Thee Oh Sees - "Minotaur"
"I first heard this song at a show of theirs. As most Oh Sees fans know, their shows consist almost 100 percent of high-energy breakneck breakouts, but they made the bold move of closing with this song and it screwed me up for life in all the right ways. A perfect representation that every good thing in life will be followed by an equally bad comedown. That's what this song signifies to me." 
2. The Breeders - "No Aloha"
3. Built to Spill - "Distopian Dream Girl"
4. Steely Dan - "Deacon Blues"
5. Pavement - "Gold Soundz" 
Jordan Igoe
Jordan Igoe
1. Ludwig Van Beethoven - "Symphony No. 7 in A Major, Opus 92 (2 Allegretto)
"I chose the first song because it is a masterpiece that tells a story with music without words. If you listen, you will understand."
2. Charlie Chaplin - "Smile"
3. The Beatles - "Because"
4. David Bazan - "Hard to Be"
5. Regina Spektor - "Laughing With"
Khari Lucas
Contour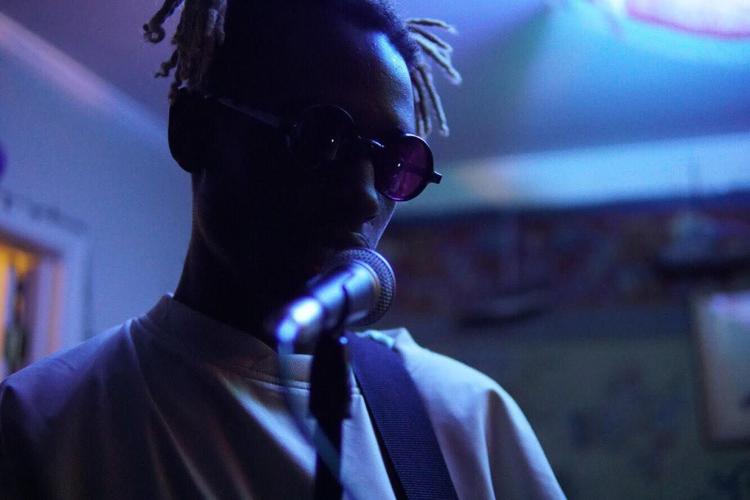 1. Quasimoto - "Return of the Loop Digga"
"'The selective approach provides the essential conditions for creative freedom.' This line perfectly captures the message of 'Return of the Loop Digga.' A true rap masterpiece containing eight different samples, the song lays out the lesson that stays at the heart of my creative process. Keep it real, rare and interesting, and don't let anybody question your process."
2. Gnarls Barkley - "St. Elsewhere"
3. Grizzly Bear - "I Live With You"
4. Flying Lotus - "Mmmhmm" (feat. Thundercat)
5. Joao Gilberto - "Besame Mucho" 
Lindsay Holler
Matadero
1. Tom Waits - "Take It With Me" 
"Tom Waits is my No.1 guy. I've absorbed as much of his musicality and songwriting as I can. This song, to me, highlights a slight departure from the gruffness that he's known for, while still staying true to his poignant imagery and turn of phrase."
2. Jason Isbell (Drive By Truckers) - "Goddamn Lonely Love"
3. Dolly Parton - "Backwoods Barbie"
4. Gram Parsons - "Return of the Grievous Angel"
5. Nina Simone - "Four Women"
Michael Flynn
Michael Flynn
1. The Beach Boys - "God Only Knows"
"The last minute of 'God Only Knows' singlehandedly justifies the entire existence of the human race. There are no knockoffs, because it's impossible to imitate or fake. It's a beautiful, joyous celebration of love, like a hug suspended in space and time that you can reach out and enjoy any time you want." 
2. Lucinda Williams - "I Envy the Wind"
3. Tom Waits - "Green Grass"
4. Bernstein and Sondheim (West Side Story) - "Somewhere"
5. Pedro the Lion - "Rapture" 
Patrick Thomas
Riot Stares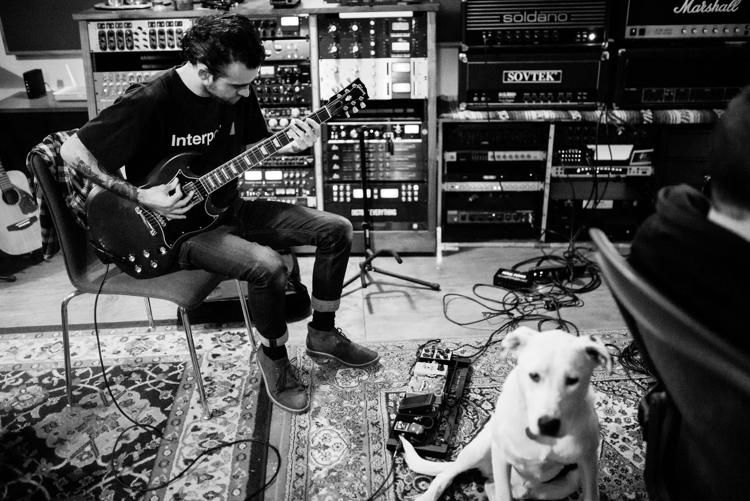 1. Bad Brains - "Sacred Love"
"I had to pick a Bad Brains song as No. 1; they invented hardcore. It's tough to pick one song off of 'I Against I,' but singer H.R. recorded the vocals for this one over the phone from prison. It's a great song in its own right, but I'm all about context."
2. Cro-Mags - "We Gotta Know"
3. Dead Prez - "Hip Hop"
4. Bikini Kill - "Rebel Girl"
5. Fugazi - "Turnover"
Chris Williams
Plane Jane
1. Earth Wind & Fire - "Love's Holiday"
"I've always loved the song 'Love's Holiday' from the first moment I heard Maurice White's smooth voice deliver the first phrase, 'Would you mind.' His vocal delivery was absolutely flawless and passion-felt. The music just moved me. Very powerful." 
2. Stevie Wonder - "As"
3. John Coltrane - "A Theme For Ernie"
4. Bob Marley - "One Drop"
5. Donny Hathaway - "A Song For You"