Worldwide, the video game industry makes more money than the movie and music industries combined, emerging as one of the most lucrative pursuits in the entertainment realm. 
According to the Global Games Market Report, in 2016, the gaming industry raked in $99.6 billion, compared with the movie industry's $36 billion and the music industry's $15.7 billion. 
That's accounting for not only console games designed for PlayStation, Xbox, Wii and more, but online games and, more recently, mobile games for phones, Facebook and beyond. 
As the gaming industry is growing, Charleston is hopping aboard for the ride. In the Lowcountry, there are at least two major companies and a handful of individuals trying to tap into the profitable field. 
Kiz Studios
Might & Mayhem, Dash Galactic, Critter Escape, Trans-Galactic Tournament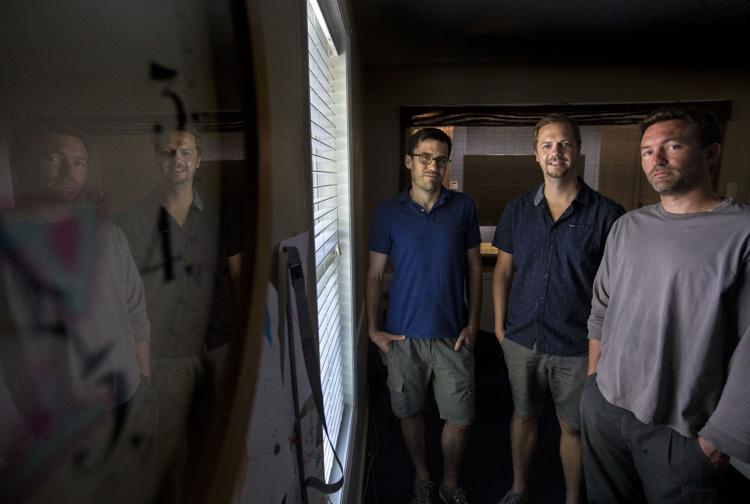 Among them are decade-old studio Kiz on Johns Island, an office of the Atlanta-based company, which has traversed from PC gaming for kids into the mobile market. 
The local studio, integral in founding a video game community in Charleston, has produced 15 games since inception, with around eight to 10 employees on staff at a time. While the company's original games were created for PC, Kiz shifted to mobile in 2010 and that has been the focus for successful endeavors such as "Might & Mayhem" and "Dash Galactic." 
"What's been really unique about this is we were here before the mobile gaming market was created, so we got to see it come about and all the little service industries that sprouted up around it that serve game studios like us," says Stephen Johnson, the chief creative officer and creative director of Kiz.
His brother founded the Atlanta office, while Johnson started the Charleston branch. For Johnson, who graduated from SCAD with a degree in animation, he never saw himself on the business side of the video game development world.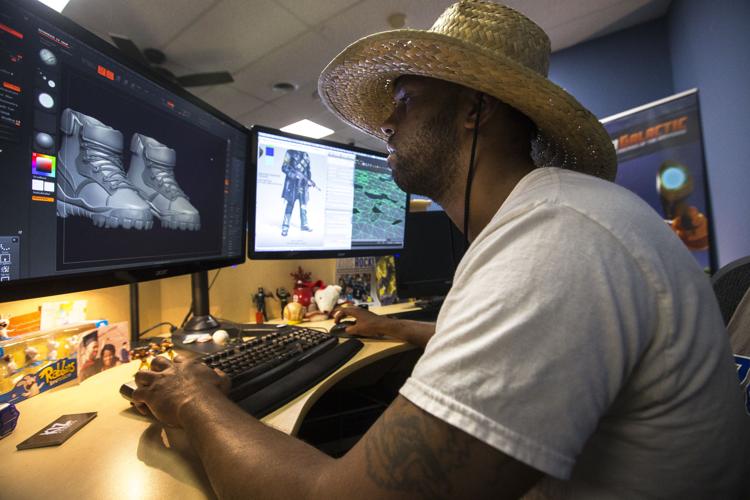 However, he says, animation and 3-D modeling are just one small aspect of the process, which includes everything from script writing and programming to marketing and distribution. 
And in today's world, where mobile games are skyrocketing in popularity, it's becoming more complicated to find the perfect recipe to success. While the market is easier to break into than ever with new software and a cheaper barrier to entry, there is more competition than ever, which comes with its own complications. 
"Netflix has a new show every 30 seconds," says the VP of content development Drew Allen. "You're competing for people's time, basically. It's hard to get in front of people and it costs more and more." 
Andy Natusch
President Pig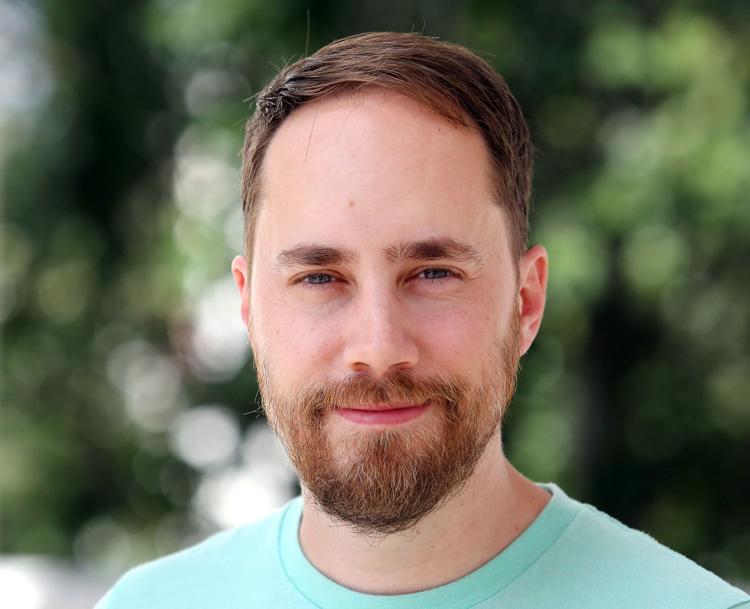 Individual video game developers, however, are profiting off the industry's growing accessibility. Take Andy Natusch, for instance, a graphic designer who would have never been able to create a video game like his own "President Pig" just a few years ago. 
After video game engine Unity was developed with a free version, however, he began working on his dream of crafting a game with little outside help under the moniker Crafty Game Lab. He doesn't even have to know how to code, an original skill that was integral for developing even the most basic of games. Now, visual sculpting is an option instead.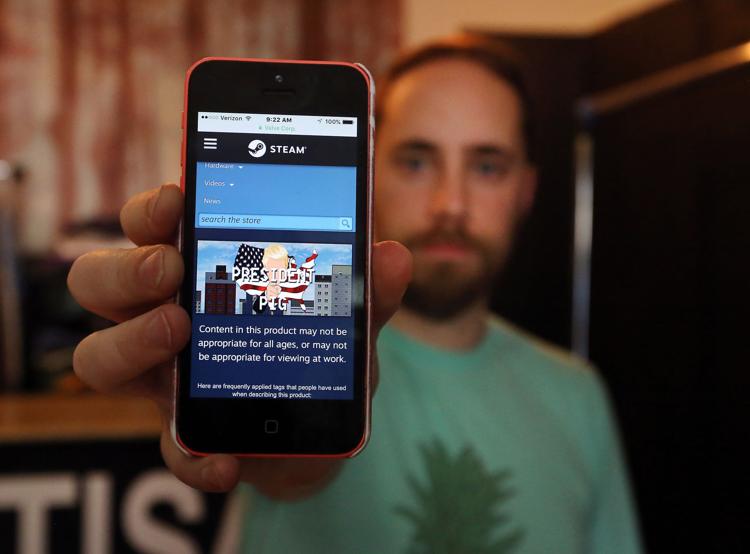 Natusch spent about 900 hours developing "President Pig," a comedic political old-school role-playing game (RPG) involving characters "Ronald Drumph," "Olama," "Ifunka," "Elon Tusk" and more. 
The game, which is available on popular online gaming platform Steam, includes fighting army battles, exploring more than 100 scenes and casting spells such as "fake news" and "rain of fascism." 
"I wanted to express myself about politics, but I didn't want to be one of those people who just ranted on Facebook," says Natusch, who also is the owner of T-shirt design company Artisan Tees and in an electronic music project called Sole Symphony. "I've never been one to be overtly political, but I have been able to express my feelings through art."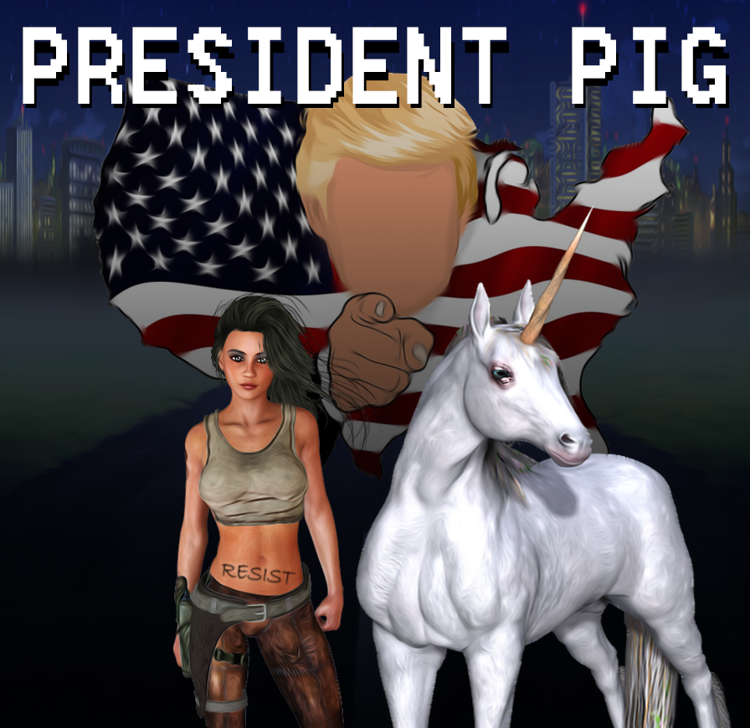 Natusch says a Trump-supporting, conservative game reviewer even gave him a good review, which was a personal success. 
He's already working on his second video game, a 3-D first-person shooter called "Humanity." 
Travon Santerre
Infinite Adventures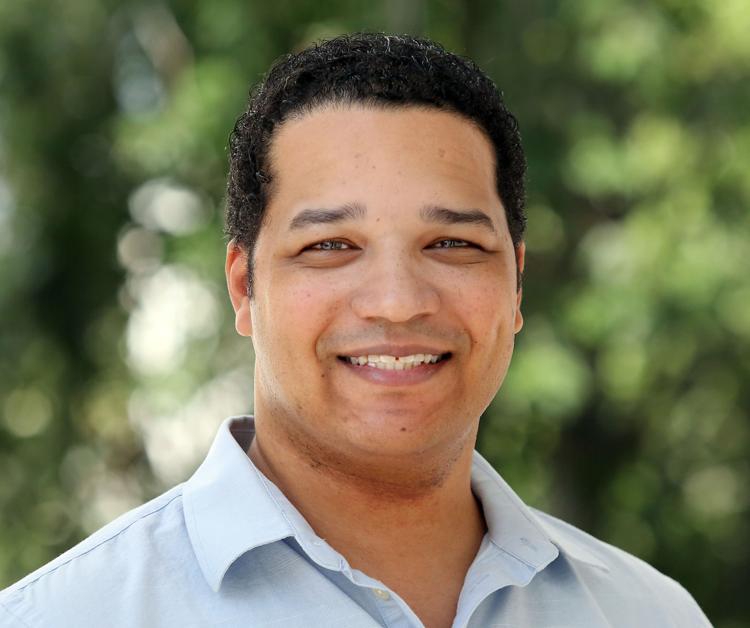 South Carolina currently offers no incentives for video game developers to move to the state, unlike the South Carolina Film Commission, which has brought the remake of "Halloween," Stephen King's "Mr. Mercedes" and more movies and TV shows our way. 
Meanwhile, neighboring North Carolina is on the ball already, with legislation that offers companies a 15 percent tax credit on wages and compensation for employees involved with digital media production. That includes at least 14 computer and video game developers and publishers, with a growing number specifically in Raleigh, such as Epic Games, Riot Games and Insomniac. 
However, that hasn't stopped Charleston resident Travon Santerre from putting four years into the development of his dungeon-crawling RPG masterpiece "Infinite Adventures," which will be released via Stormseeker Games on Steam, PlayStation 4 and Xbox One later this year.
Santerre is a programmer, which means he's fully versed in code. He helped develop "League of Legends" with Riot Games in Los Angeles and now works for Blackbaud, programming his game as a side project.
"For me, this is all about the art form," says Santerre. "I'm telling a story."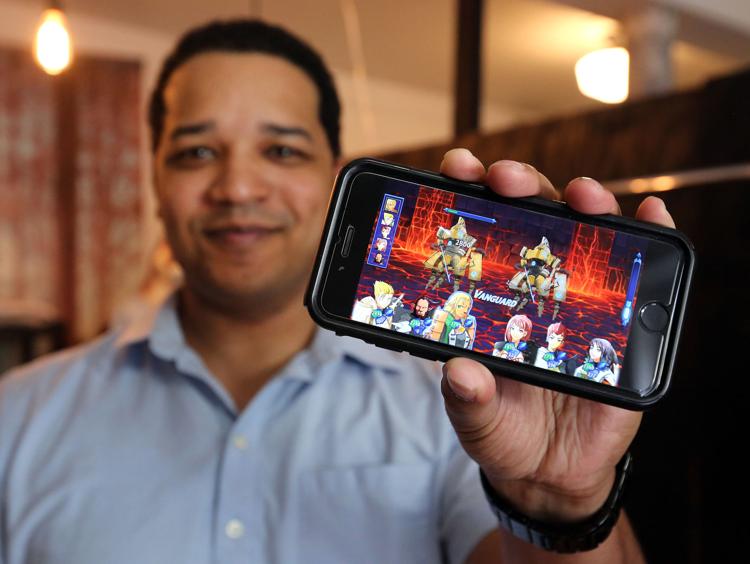 He also opens up about the resurgence of nerd culture, which is ultimately what he believes has propelled the video game industry into the forefront of the entertainment industry. 
"There are all these other people who like what I like coming out of nerd and gaming culture," says Santerre. "It's no longer a social pariah thing. You used to hide your 'Dungeons and Dragons,' but now, with shows like 'The Big Bang Theory,' it's cool to be a nerd. And the gaming community will welcome you with open arms, because it was born from something originally seen as a social stigma." 
Santerre taught himself to code at just 12 years old and has crafted video games before but none to this extent. 
"I wanted to make a game like this since I was a kid," says Santerre, who worked with a team of more than 50 people to ultimately realize his dream, adding, "You have time for whatever your dreams are. You just have to make it." 
Ethan Levy
Legendary: Game of Heroes
N3TWORK, a company with a main location in San Francisco, has a three-person office working on mobile games in downtown Charleston. A big piece of the puzzle is Ethan Levy, who works on not only design but monetization. 
Levy, a former gaming consultant with 15 years of experience in the video game world, was the lead designer at N3TWORK for three years on successful mobile game "Legendary: Game of Heroes," which is one of the top 100 grossing apps in more than 90 countries. 
His job extends far below the surface, however. 
"I'm at the intersection of traditional game design and product management," says Levy. "It's like being the architect of a building or screenwriter of a movie."
As the industry is shifting toward mobile, which has a larger and more diverse audience than the console gaming community, Levy's job is to find a way to market to that broad audience through the design of the game.
Levy notes, "All the people who played 'Candy Crush' are larger than all the people who have played PlayStation and Xbox."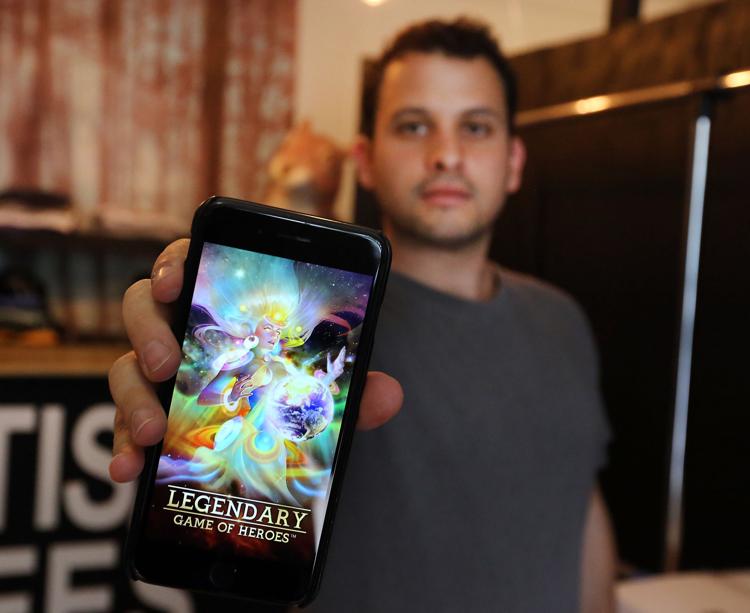 He personally finds fulfillment in how meaningful the games he creates are to players. Via one of his games, two people started talking in a guild, formed a relationship and are now married. Levy named two characters in the game after them. 
"I am actually a part of bringing joy to people's lives," he says.
As for here in Charleston, Levy is all about spreading roots. He helps host the Charleston Indie Game Developers Meetup, an organization seeking to spread the news about and grow the small community. He eventually hopes to hire more developers for the Charleston office. For now, he's taking advantage of the great Lowcountry weather and lifestyle as well as his chance to work in a creative industry each and every day. 
"It's a creator's world, and there have never been as many opportunities to make things and watch as people play them."