Fashion Week is back with its second event of the year. But there's plenty else to do in Charleston this weekend. Read on to find out! 
Charleston Fashion Week
"You better work," y'all! Ru Paul advised what we needed to do to own the runway back in 1993, an encouragement to strut through life with some sashay, shantay and a little twirl thrown in. Lexus Charleston Fashion Week continues with its second of three events on Friday, this one with a focus on women's fashion. The event at Memminger Auditorium will offer runway exhibitions, mixed-media performances and pop-ups.
Featured designers include 831Minhle, Gomez-Gracia, Kate Connick Clothing, Magnifique, Tygerian Lace and Julep. Additional "interactive experiences" are the Color Me Nexus Nail Bar (mini-manis!), Lexus Lash Bar, Daniel Velasco (fashion portraits), the "Massive Booth" photo opportunity and more.
As for Kate Connick Clothing: Model Kate is the daughter of Grammy award-winning crooner Harry Connick Jr. and 1980s Victoria's Secret supermodel Jill Goodacre (also of the 1994 "Friends" ATM vestibule episode), and is working her way into the field with this "athleisure-wear" line, which she designed.
Providing additional entertainment for the evening will be DJ Auntie Ayi, a "high-energy choreographed Beyonce rendition" drag show led by Crystal Guysir and the House of Gem, and a variety of aerial dance performances from Elevate. Specialty drinks will be available and The Cedar Room at The Cigar Factory (701 East Bay St., downtown Charleston) will host an after-party ($20-$35).
WHEN: 7 p.m. June 14
WHERE: Memminger Auditorium, 56 Beaufain St., downtown Charleston
PRICE: $40 general admission
MORE INFO: theevents.charlestonfashionweek.com/events
'Emanuel' Screenings
"Oh death, oh death, won't you spare me over 'til another year" – Gullah/Geechee oral tradition
On the night of June 17, 2015, the Charleston community was rocked to its core when nine people were gunned down during Bible study at Emanuel AME Church downtown. The rest of the country took notice, and included in that group are Academy Award-winning actress and S.C. native Viola Davis and NBA superstar Steph Curry, executive producers of director Brian Ivie's documentary, "Emanuel," also co-produced by Emmy and Golden Globe award winner Mariska Hargitay. Featuring intimate interviews with survivors and family members, the documentary examines how faith, hope and forgiveness helped to heal the community after the tragedy.
The film will open nationwide with only two screenings, on Monday, June 17, and Wednesday, June 19 — the respective anniversaries of the church shooting and the perpetrator's first court appearance, when he was forgiven by several family members of the victims, a rare and powerful moment for our town and our nation. Participating local theaters include Azalea Square (Summerville), Charles Towne Square (North Charleston), Palmetto Grande (Mount Pleasant) and the Terrace Theater (James Island). All screenings are at 7 p.m. After Monday's viewing, the Terrace will host a Skype Q&A with producers Mike Wildt and Dimas Salaberrios.
The film's producers are donating their share of profits to the shooting survivors and the families of the victims.
For a list of additional Emanuel AME commemoration events, click here.
Juneteenth Celebrations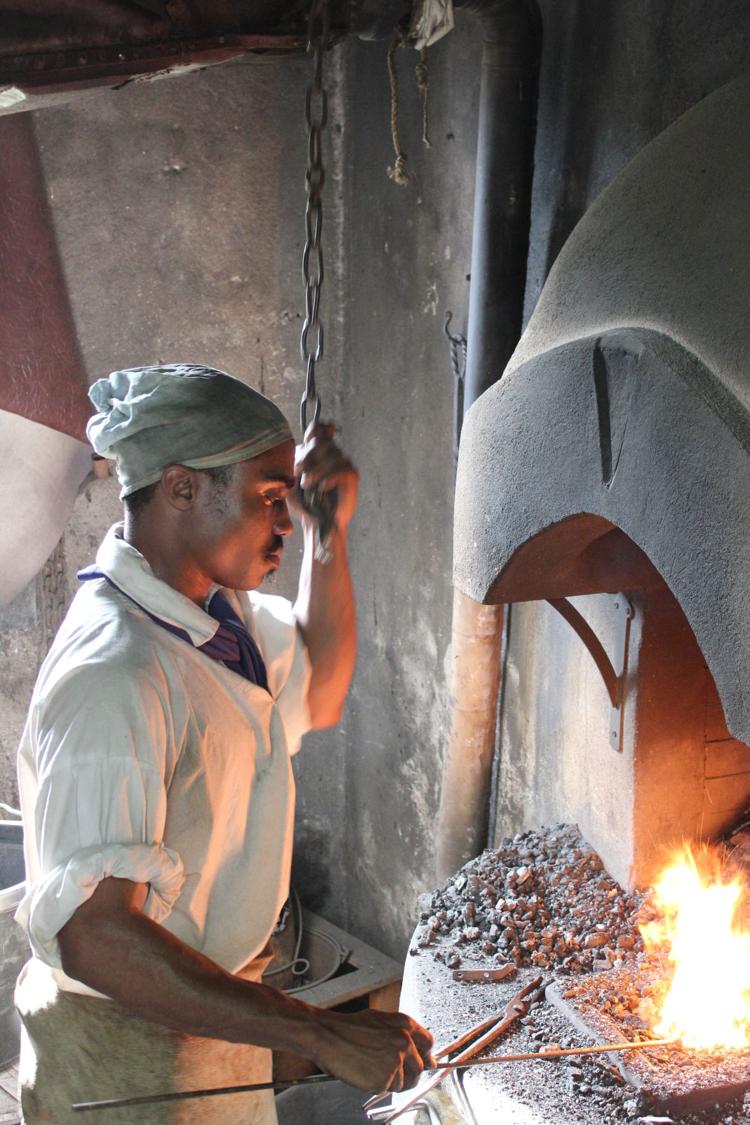 Juneteenth is a holiday celebrated by African Americans as a second Independence Day, in commemoration of June 19, 1865, when Union Maj. Gen. Gordon Granger rode into Galveston, Texas, to greet the nation's remaining 250,000 slaves and read aloud General Order No. 3: "The people of Texas are informed that, in accordance with a proclamation from the Executive of the United States, all slaves are free."
For the first time, Middleton Place will offer "interpretive programming" for Juneteenth on Wednesday, in remembrance of African Americans, both enslaved and free, that lived and worked at Middleton. Jamal Hall, Stableyards blacksmith and historian, will conduct several presentations throughout the day, in character as a recently emancipated slave. There also will be screenings of the award-winning documentary, "Beyond the Fields: Slavery at Middleton Place" in the Pavilion. See website for specific program times. In addition, half-price admission will be offered to all residents of Charleston, Berkeley and Dorchester counties. Middleton Place, 4300 Ashley River Road, Charleston; 9 a.m.-5 p.m. June 19; General admission: $10-$29, free for ages 5 and younger; 843-556-6020, middletonplace.org
Takenya Washington will present the Juneteenth Celebration & Heritage Market on Saturday, featuring storytellers, dance performances, guest speakers, a barbecue cook-off and more. Seashore Farmers Lodge, 1840 Sol Legare Road, James Island; 11 a.m.-5 p.m. June 15; No admission fee listed; bit.ly/2IF4f0u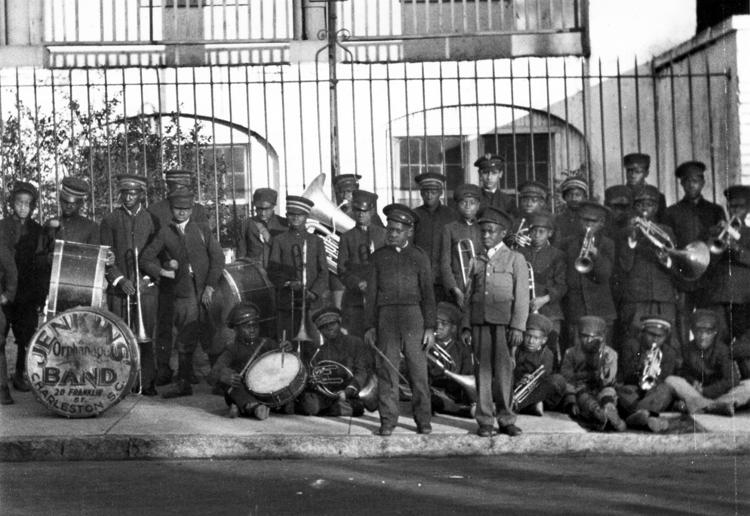 LowCountry Alliance for Model Commmunities will present the Juneteenth Jazz Celebration at the Jenkins Institute for Children on Saturday, a tribute to the renowned musicians from the orphanage in the late 1890s and early 1900s, who took Gullah/Geechee spirituals and the music of rural African American life out of the South and across the country. Performances include the Just Whalin' Band, Abe White & Company, The Slim Smalls Experience and authentic African dancers and drummers, as well as an African Liberation Ceremony and emcee DJ Hollywood. There also will be vendors and food trucks and attendees can bring blankets and chairs for comfort (no outside alcohol permitted). Jenkins Institute for Children, 3923 Azalea Drive, North Charleston; 5-9 p.m. June 15; $15 admission; facebook.com/events/294967731391638
The Diaspora Historical Heritage Society will present a Juneteenth Flag Raising Ceremony and Community Breakfast at 9:30 a.m. on Wednesday at the Hollywood Town Hall (6278 Highway 162), as well as a three-night Revival at 7 p.m. Wednesday-Friday at The Voice of Hope Church (249 St. Philip St., downtown Charleston), with Pastor Kenneth Edmonson and Apostle Elizabeth E. Castle. 843-767-8759, facebook.com/DHHSociety
VP on the Scene will present its free Juneteenth Jubilation on Wednesday, featuring a pop-up library, food, vendors, a silent headphone party with Quiet Kingz and more. First African Child Development Center, 1020 King St., downtown Charleston; 4-8 p.m. June 19; bit.ly/2X7inIQ
Bruce Hornsby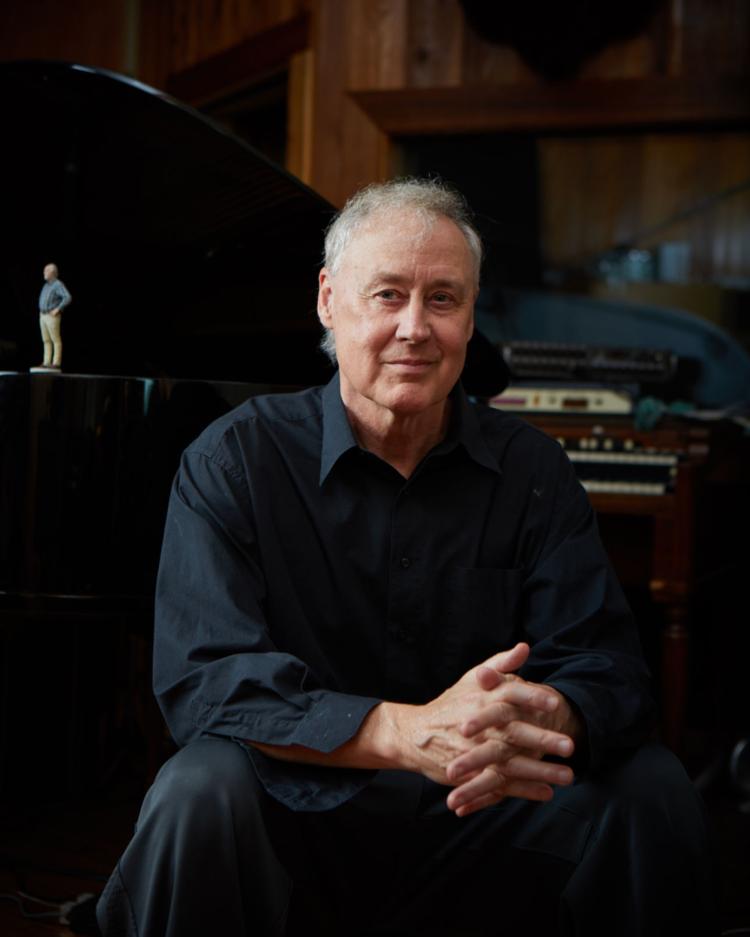 For those of us of a certain age, legendary piano man Bruce Hornsby was always followed by "and The Range" with his early hits, "The Way It Is" and "Mandolin Rain." (I hope you're humming the piano parts in your head like I am.)
Others know him as the one tinkling the ivories with the Grateful Dead in the early 1990s.
On Tuesday, Hornsby will perform at the Charleston Music Hall with his band, now The Noisemakers, with special guest Sam Amidon.
The Grammy Award winner has done it all as singer, songwriter, composer and bandleader, in jazz, bluegrass, pop, electronica and classical music. Hornsby has collaborated with icons Ricky Skaggs, Bonnie Raitt, Bob Dylan, Willie Nelson, Eric Clapton, Branford Marsalis and Elton John, and that's just a drop in the bucket. He comes to the Music Hall to promote his 21st album, "Absolute Zero," released in April.
WHEN: 8 p.m. June 18
WHERE: Charleston Music Hall, 37 John St., downtown Charleston
PRICE: $54.50-$80
MORE INFO: 843-853-2252, charlestonmusichall.com
Art of Jazz: Richard White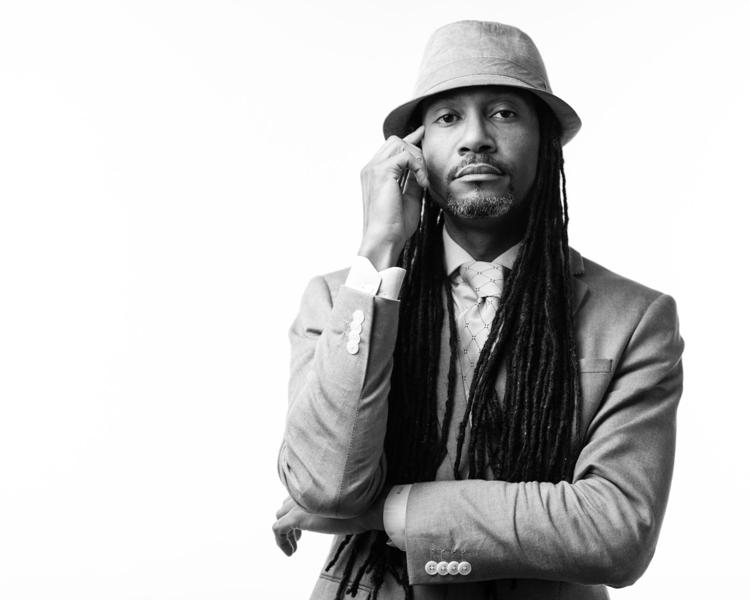 Charleston Jazz and the Gibbes Museum are collaborating for the third annual Art of Jazz summer music series, featuring original musical compositions inspired by works on exhibit at the museum. Kicking the series off on Wednesday is Richard White, "one of the most dynamic pianists and composers in the Charleston area," according to the Gibbes. He recently completed an international tour and has previously opened for Branford Marsalis and Brian McKnight. Rounding out his trio for the evening are Brett Belanger (bass) and David Patterson (drums).
Additional performers in the series are the Lee Barbour Trio (July 24) and the Arshak Sirunyan Quartet (August 21). Complimentary specialty cocktails will be provided by 5Church.
WHEN: 6 p.m. June 19
WHERE: Gibbes Museum of Art, 135 Meeting St., downtown Charleston
PRICE: $20 members; $25 nonmembers; $10 student/faculty
MORE INFO: 843-722-2706, gibbesmuseum.org