Someone told me there's a girl out there with love in her eyes and flowers in her hair. 
She might be performing that very song, "Going to California," on stage for the Women & Led Zeppelin tribute show on Feb. 16 at the Charleston Music Hall.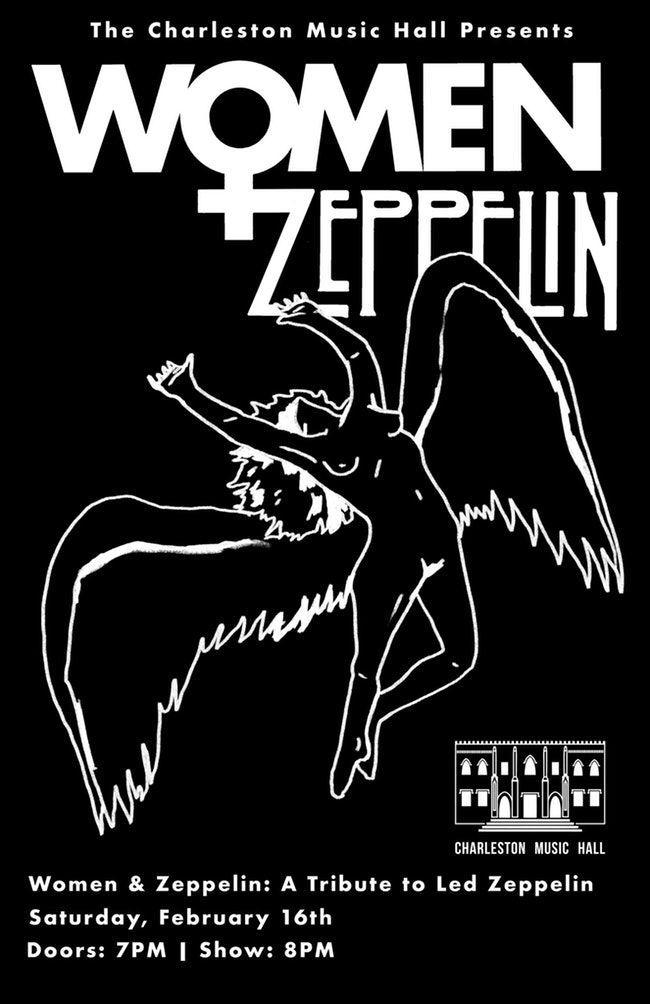 The "Women &" series, co-hosted by local musicians Lindsay Holler and Hazel Ketchum, presents a variety of female players and vocalists from Charleston who perform music by a popular band or artist of our era. 
The Zeppelin show will include Holler and Ketchum at the microphone, along with Lily Slay, Stephanie Underhill, Heather Emrich, Alva Anderson and Erin Johns.
They'll be singing popular hits and fan favorites from the Led Zeppelin catalog, so expect some grit, grunge and raucous rock 'n' roll. 
"It's a slight deviation from some of the other shows we've had, offering a harder sound," Holler says. "I enjoy getting to rock out a bit more."
The British band, peers of The Rolling Stones and The Beatles, got its start in the late 1960s and featured guitarist Jimmy Page, singer Robert Plant, bassist and keyboardist John Paul Jones and drummer John Bonham, who have gone down in history as some of the most skilled musicians of our time.
The group's innovative, guitar-driven sound established them as one of the founders of heavy metal. 
Think blues-meets-free-jazz number "Whole Lotta Love" and explosive electric guitar song "Ramble On" from "Led Zeppelin II." "Black Dog" on "Led Zeppelin IV" and "Kashmir" on "Physical Graffiti" solidified the band's reputation for originality and bombast. 
But it wasn't all heavy rock. The band's psychedelic folk rock sound emerges with songs like "When the Levee Breaks," and its soulful blues tendencies can be seen in organ-riff staple "Since I've Been Lovin' You." 
And I'd be remiss not to mention Led Zeppelin's beautiful, guitar-driven ballads — "Stairway to Heaven," to be sure, but also the symphonic "The Rain Song" from "Houses of the Holy," or the laid-back beach track "Down By the Seaside" from "Physical Graffiti," my favorite.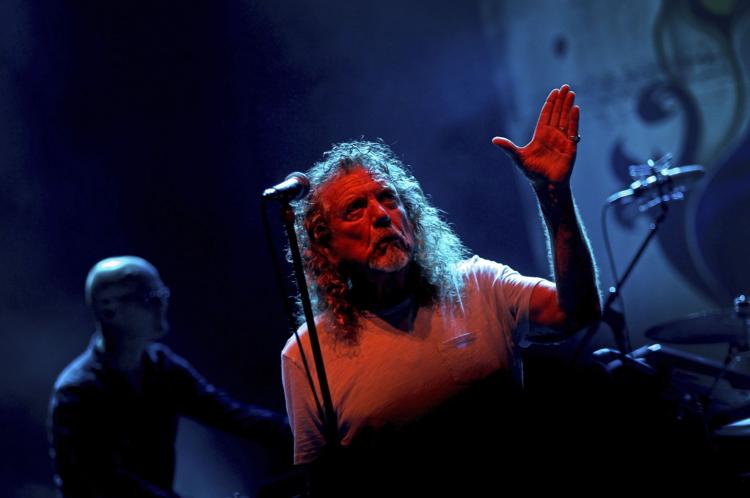 Fusing genres under the umbrella of rock 'n' roll wasn't new at the time, but the extent to which Led Zeppelin did it, and so skillfully, set them apart and helped guarantee their place in music history.
And popular modern bands are following in tow far beyond Charleston's tribute act scene. 
The classic rock group, which released its last studio album "In Through the Out Door" in 1979, seems to have been reincarnated in 2012 as the band Greta Van Fleet, a five-piece festival-favorite touring project that just won a Grammy.
Greta Van Fleet has been both praised and criticized for their stark similarity to Zeppelin, from lead singer Josh Kizka's remarkably Plant-like vocals to his brother Samuel Kizka's Page-perfect guitar lines. Their influence is obvious. 
But perhaps, Greta Van Fleet is a breath of fresh air in today's pop-saturated radio atmosphere. And perhaps the "Women & Zeppelin" tribute show will help re-popularize the music of a past era.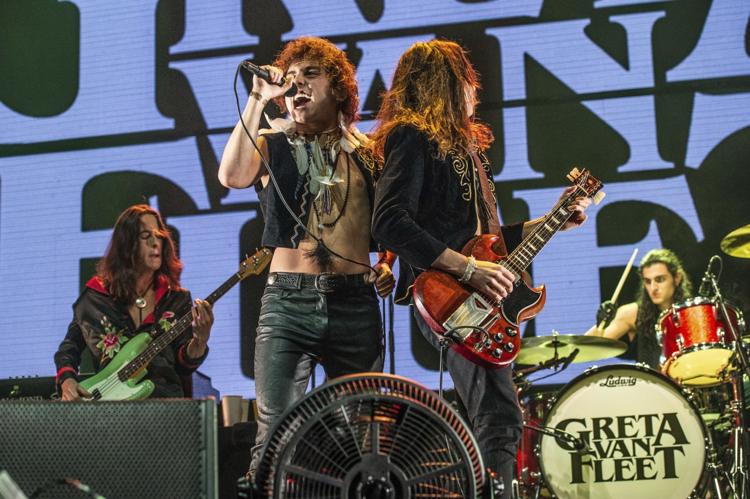 "I think nostalgia probably plays a role, along with a fan being familiar with a particular catalog and then being given the opportunity to hear different arrangements of beloved songs," Holler says of the popularity of tribute shows.
That's why tribute concerts exist in the first place, right? For bands from all around to play the songs that have helped inspire them and their own musical journeys and to, in turn, share that inspiration with others.