All About the Dead
"Sometimes the light's all shinin' on me, Other times I can barely see, lately it occurs to me, what a long, strange trip it's been." – Grateful Dead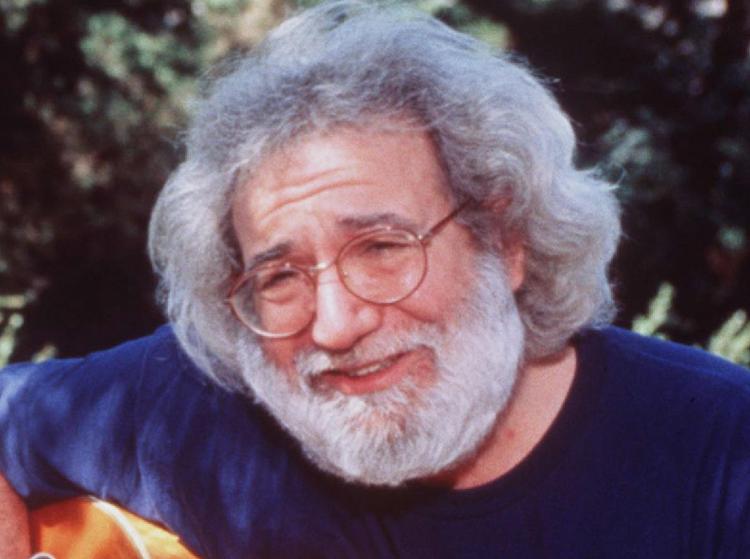 Things I didn't know about Jerry Garcia:
1. He lost much of his third finger on his right hand in a wood-chipping accident when he was 5 years old.
2. He joined the Army at age 17 but was discharged a few months after finishing basic training because of his "lack of suitability to the military lifestyle."
3. One of the first shows as the Grateful Dead was as the house band at a Ken Kesey Acid Test in December 1965.
I never got to see the Grateful Dead live in concert, you see. I was supposed to go when I was in the 9th or 10th grade, but I was put on restriction and not allowed to attend. If my memory serves me right, it was because of my sass-mouth.
What I do know, though, is that Garcia's birthday is Aug. 1 and that's a great excuse for fans to have a celebration.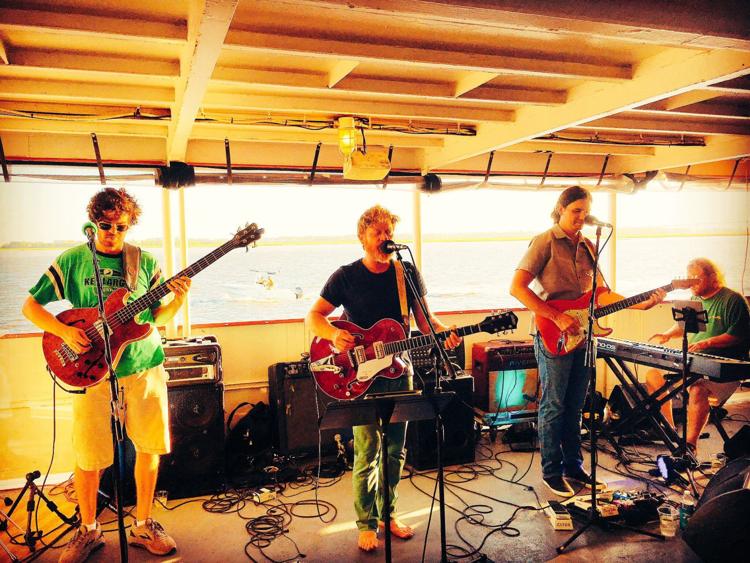 The Pour House on James Island will host its 12th annual Garcia Gathering on Saturday with a day full of the Dead. The Holy City Heaters, featuring Bobby Hogg, Dennis Ware, David Vaughan and John F. Kennedy (bassist, not ghost of the dead president), will play songs from the Jerry Garcia Band in their signature "jamgrass" style out on the deck. On the main stage in the evening time, local Grateful Dead tribute band, The Reckoning, will take the stage with a catalog covering decades of material. Keyboard player Ross Bogan of Doom Flamingo/ROBOTRIO will join them for a "synth-heavy" set covering "After Midnight: Kean College 2/28/80" in its entirety. The Reckoning is currently the Grateful Dead Wednesday band in residency on the Pour House deck. One last tidbit: There is a "Days Between" promotion for the Into the Woods camping, music and arts festival at Charleston Woodlands in October, and those who purchase a weekend pass during Jerry's birthday week (Aug. 1-8, he died on Aug. 9) will receive a limited edition Jerry Garcia T-shirt designed by Kaleidoscopic Creative (use promo code DEADWED for $15 off at checkout). Holy City Heaters 6 p.m. (free), The Reckoning 9:30 p.m. ($12) Aug. 3; Charleston Pour House, 1977 Maybank Highway, James Island; 843-571-4343, charlestonpourhouse.com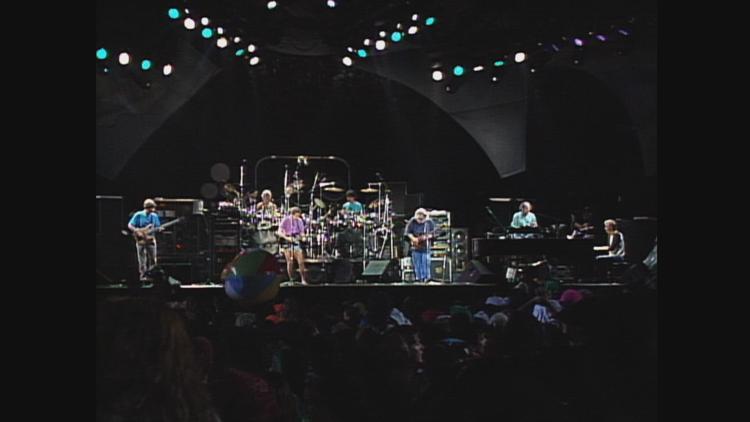 For the ninth annual Grateful Dead Meet-Up at the Movies on Thursday at The Terrace, Dead Heads can celebrate on Jerry's birthday with a special screening of the previously unreleased, complete June 17, 1991, concert at Giants Stadium in East Rutherford, New Jersey. This lineup featured Jerry, Bob Weir, Phil Lesh, Bill Kreutzmann, Mickey Hart, Bruce Hornsby and Vince Welnick, with Little Feat as the opener. David Lemieux, the band's "legacy manager," archivist and producer, will reveal the Grateful Dead's 2019 boxed set as part of the film. 7:15 p.m. Aug. 1; The Terrace Theater, 1956-D Maybank Highway, James Island; $13; 843-762-4247, terracetheater.com, meetupatthemovies.com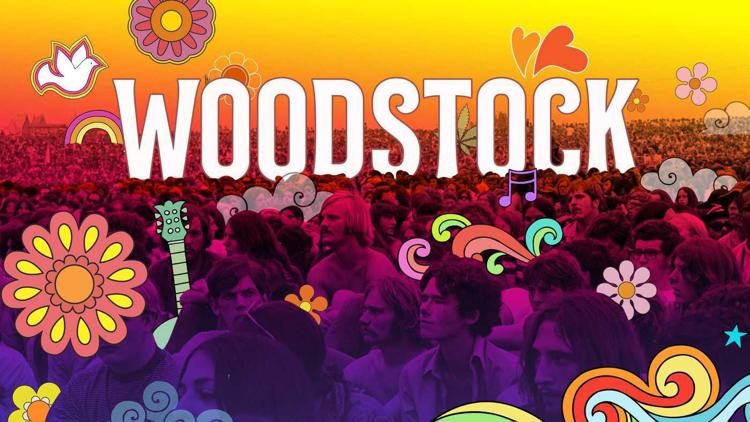 Also on Thursday, the Charleston Music Hall will host a screening of "Woodstock: Three Days That Defined a Generation," with never-before-seen footage of "the concert of a lifetime" at a small dairy farm in Upstate New York in August 1969. Technically, this has nothing to do with Jerry Garcia's birthday, BUT, the Grateful Dead did perform on the second day of the music festival. According to woodstockstory.com, "there are about 10 minutes of drug-induced banter and confusion, which resulted in a 50-minute song; too long even for The Dead." 7 p.m. Aug. 1; Charleston Music Hall, 37 John St., downtown Charleston; $10; 843-853-2252, charlestonmusichall.com
Pride Night with The Battery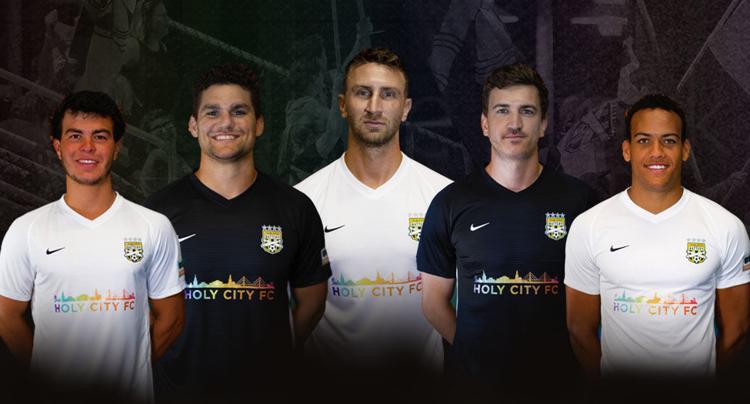 The Charleston Battery and We Are Family are teaming up Saturday for Pride Night as our local footballers take on the Tampa Rowdies. There will be kids' activities, a rainbow photo station and rainbow drink specials. Prior to the game, students from Mount Pleasant's Bach to Rock music school will perform on the concourse and DJ Trevor D will spin the hits for the after-party in the Three Lions Pub.
Special edition Pride Night jerseys are available for auction (bidr.co/events/chspride19), with proceeds to benefit We Are Family, a local organization that provides support, resources and leadership development opportunities to LGBTQI and straight ally youth.
WHEN: 6 p.m. pre-game activities, 7:30 p.m. game Aug. 3
WHERE: MUSC Health Stadium, 1990 Daniel Island Drive
PRICE: $10-$40 (Text promo code Tickets83 to 843-971-4626 for $5 off); free for ages 4 and younger; $185 VIP
MORE INFO: 843-971-GOAL (4625), charlestonbattery.com
'A Chorus Line'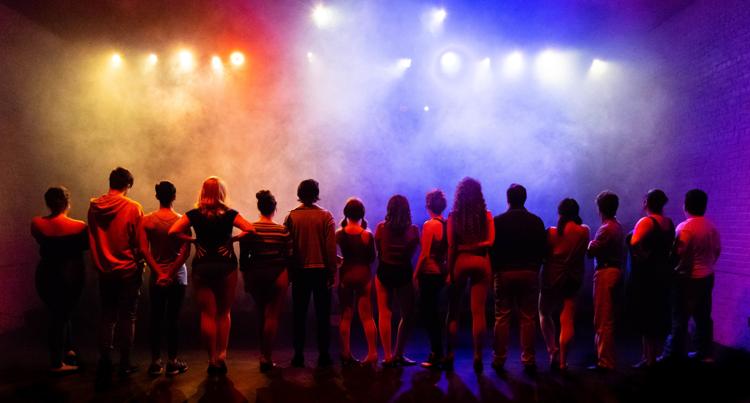 One singular sensation and one thrilling combination, the Tony award and Pulitzer prize-winning musical "A Chorus Line" will kick off the 2019-20 season for the Flowertown Players' beginning Friday.
This musical is one of the longest running shows on Broadway and I was lucky enough to see it in the Big Apple when I was in middle school.
This is a special show, in that there isn't a lot of glitz and glamour (until the end). The audience is like a fly on the wall during auditions for 17 dancers in a chorus line, where they have to open up about their motivations and reveal their ambitions to the director, who wants to go beyond the head shot and the dance resume. It will make you laugh and it may make you a cry a bit, but it's worth it.
WHEN: 8 p.m. Aug. 2-3, 8-10 and 15-17; 3 p.m. Aug. 4, 11 and 18
WHERE: James F. Dean Theatre, 133 S. Main St., Summerville
PRICE: $15-$30
MORE INFO: 843-875-9251, flowertownplayers.org
Movies at the Beach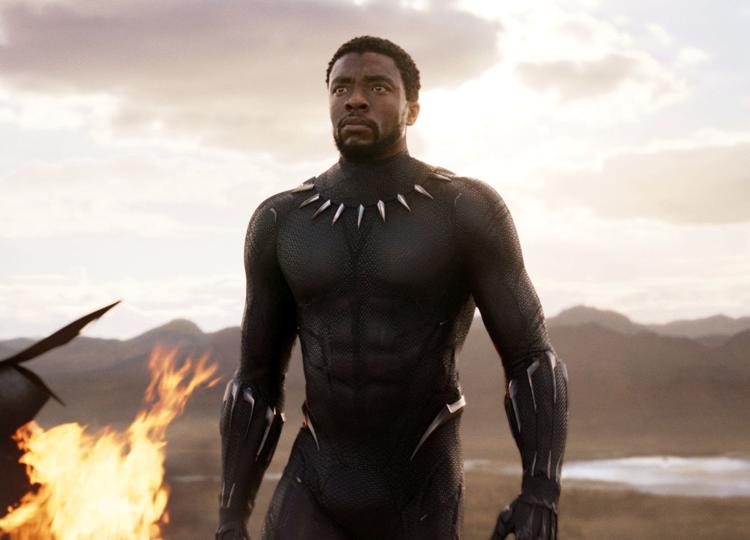 If you're cool with the idea of a little sand in your shorts and some wind in your hair, head over to Tides Folly Beach for the latest screening in its Summer Movie Series on Wednesday, featuring "Black Panther" (2018, PG-13), one of a blue-billion films in the Marvel Cinematic Universe. If you haven't seen this one yet, you are missing out on an outstanding and empowering piece of cinema. I didn't see it on the big screen, but I was sure running around my living room hollering "Wakanda Forever!" when it was over. Besides, Anderson, S.C. native Chadwick Boseman is T'Challa/Black Panther, so it's like rootin' for the home team.
Wrapping up the series will be "Jaws" (1975, PG for '70s standards) on Aug. 14 and "Frozen" (2013, PG) on Aug. 21. Attendees are encouraged to bring blankets and chairs for comfort and all screenings will be wind- and weather-permitting.
WHEN: Sunset/8 p.m. Aug. 7
WHERE: Tides Folly Beach, 1 Center St.
PRICE: Free
MORE INFO: 843-588-6464, tidesfollybeach.com/summer-beach-movies