Who's ready for the weekend? With these festivities in town, you're sure to find something fun to do. 
Charleston Carifest
"Look pon di gyal pompasetting" is something you're likely to hear a lot of on Saturday at the annual Charleston Carifest Parade. It means "Look at that lady showing off," and that's what I hope everybody does with the boldness and brightness of color in their costumes and their dance moves. Carifest is a Caribbean Carnival and four-day celebration in honor of June being Caribbean American Heritage Month. There's a lot more to it than what a Carnival cruise can throw together — more than some steel drums and a frozen rum drink with an umbrella in it — more than a red, gold and green flag and some beads braided into your hair. There are dozens of islands included in the "Caribbean Isles," and this year's festival will specifically celebrate the British and American Virgin Islands.
Thursday's Carifest Symposium & Opening Reception at the College of Charleston School of Professional Studies (3800 Paramount Drive, North Charleston) will kick off everything with guest speaker Peter Bailey, an author, former journalist and founder of NiteCap Media, which is currently promoting his film project, "Paradise Discovered: The Unbreakable Virgin Islanders."
Friday's Carifest All White Fete at the Cannon Street Arts Center (134 Cannon St., downtown Charleston) calls for everyone to wear white and plan to dance all night to salsa, reggae, soca and more with music from Latin Groove and Tropix International.
Saturday's Carnival Day Parade will be full of elaborate pageantry and masquerade, and will start on John Street, head to King, Sumter and Congress streets and then to Hagood Avenue, ending at Brittlebank Park (185 Lockwood Drive, downtown Charleston) for the Carnival Village (ooh la la!). The Carnival Village will be full of Caribbean culture and heritage, featuring music from Empress J, MichaelStar, Gatorman and the Blazin Posse Band, with performances from the Umoja Drum & Dance company. Caribbean food and arts and craft vendors will be on site as well. The Healthy Lifestyle Network will collect donations of soccer balls (size three) and youth shin guards for Jamaica's Shelton Project. Attendees are encouraged to bring blankets and chairs for comfort (no coolers).
Sunday's Carifest Food Truck Brunch at the Cannon Street Arts Center (134 Cannon St., downtown Charleston) will feature Caribbean food options, music and performances from Lady Emanuel and Scrouge.
WHEN: Symposium & Opening Reception: 6-9 p.m. June 20; All White Fete: 9 p.m.-2 a.m. June 21; Parade: 4 p.m. June 22; Carnival: 5-11 p.m. June 22; Food Truck Brunch: 1-5 p.m. June 23
PRICE: Symposium & Opening Reception: Free; All White Fete: $15; Carnival: $15; Food Truck Brunch: $15
MORE INFO: 843-557-6258, charlestoncarifest.com
Toast to Equality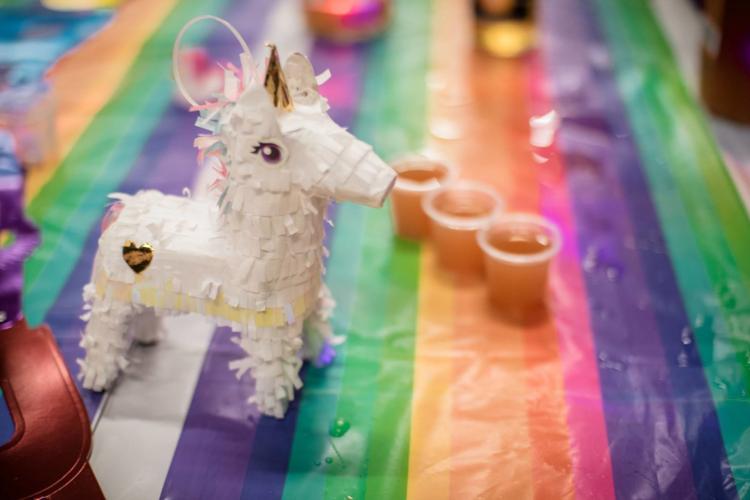 Charleston Pride's Toast to Equality returns to the Visitor Center Bus Shed on Saturday with the fabulousness of rainbows, unicorns and cocktails. Lots of cocktails. It's a competition, you see. Twelve local bars will fight for the right to make the official cocktail for Charleston Pride Week in September (its 10th anniversary). Each bar will concoct a specialty cocktail that attendees can sample twice (twice!), just to be sure, before voting in the People's Choice category. A separate panel of judges, including Brooke Ryan of Mix 95.9 and Erin Kienzle of Lowcountry Live, will select Best in Show. Entertainment will be provided by MC Mike Edwards (also of 95.9), DJ Trevor D (D&M Productions) and local bands Bender Funk and Bizness Suit. Food will be available from Rolled Quesadillas, Braised in the South, Bac'n Me Crazy and King of Pops.
WHEN: 7-11 p.m. June 22
WHERE: Charleston Visitor Center Bus Shed, 375 Meeting St., downtown Charleston
PRICE: $15-$20 (includes 24 sampling tickets); $50 VIP; free for Friends of Pride monthly donors
MORE INFO: toasttoequality.com
Salute the Solstice: Yoga Fest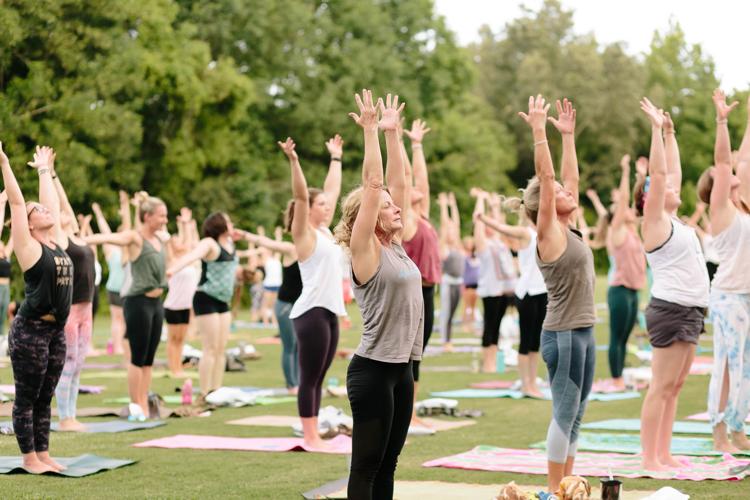 Trust me when I say that the only Yogis I know are Yogi Bear and Yogi Berra. The good news, though, is that my lack of knowledge of the Sanskrit language, or of stretching and reaching a lot, doesn't keep me from being welcomed to Thursday's Salute the Solstice Charleston Yoga Fest at James Island County Park. Stretchers and reachers of all ages, levels and abilities are invited to this community salute to the sun as it approaches its highest point in the sky. The longest day of the year is a sacred day on which people honor the flow of life on Earth. This year, attendees will also flow, through a series of 108 sun salutations to live reggae music from Mystic Vibrations. T-shirt sales will benefit Surfers Healing and We Are Family. Important note: Walk your downward dog before you leave the house, as pets are not permitted at this event.
WHEN: 6 p.m. June 20
WHERE: James Island County Park, 871 Riverland Drive
PRICE: $25-$30 (includes a swag bag); free for ages 12 and younger
MORE INFO: 843-795-4386, ccprc.com/3290/Salute-the-Solstice
Charleston RumFest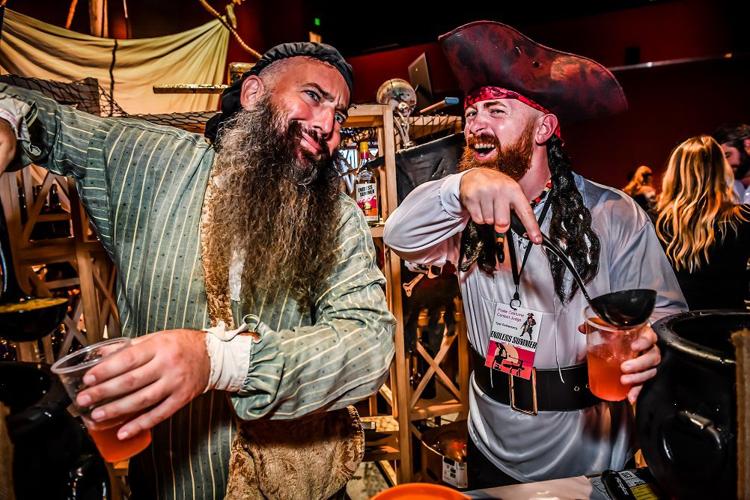 "Pirate debauchery" is promised at this year's Charleston RumFest at Memminger Auditorium on Saturday. It says it right there on the website. It also touts 35 "life-altering cocktails" from 20 distilleries paired with Caribbean dishes from 12 local chefs. Additional entertainment includes music from the Holy City Steel Collective (all genres played on steel pan!), a Puppy Pit with precious puppies from the Berkeley County Animal Shelter, hatchet throwing (safety first!), games, a pirate costume contest (do it!), henna tattoos, tarot card readings, gambling and other chances to win things.
WHEN: 7-11 p.m. June 22
WHERE: Memminger Auditorium, 56 Beaufain St., downtown Charleston
PRICE: $45 general admission; $65 VIP
MORE INFO: charlestonrumfest.com
Slightly Stoopid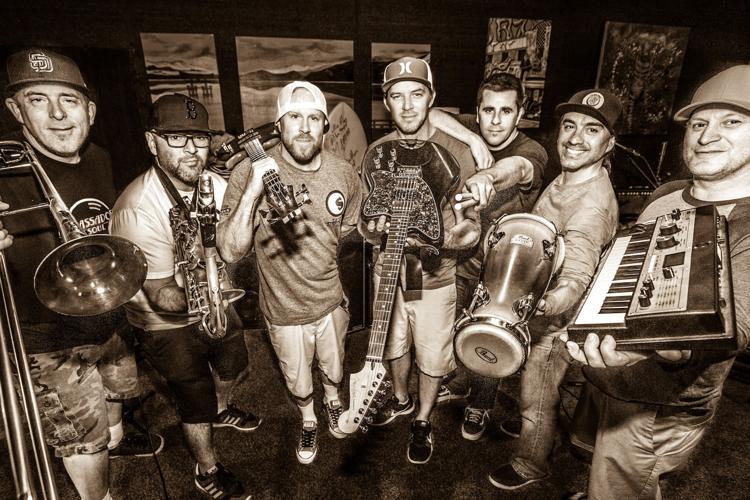 "Slightly Stoopid" may be what you called your little brother or sister when you were growing up, but it is also the reggae-roots rock band out of Ocean Beach, Calif., loved by skaters and surfers alike. Signed to the Skunk Records label of Sublime's late singer Bradley Nowell, Slightly Stoopid got its big break and released its self-titled debut album in 1996. After more than 20 years, the band has "created a lifestyle movement of die-hard Stoopidheads" (yes, that's what they are called), with a body of music that represents them and their lifestyle and culture of Southern Cali. The band will return to Riverfront Park on Sunday with its "How I Spent My Summer Vacation 2019" tour, one of only 28 North American stops from one coastline to the other. Also performing are improvisational beat-boxer and vocalist Matisyahu, Tribal Seeds (also reggae-roots rock from California) and reggae-pop artist Hirie. Seven local food trucks will be on site, as well as vendors with multiple types of sundries. And just like last year's concert, you've got to leave your pets, coolers, large bags, glitter, glowsticks and rave balls at home.
WHEN: 6 p.m. June 23
WHERE: Riverfront Park, 1061 Everglades Ave., North Charleston
PRICE: $35 general admission; $10 cash parking (city requirement)
MORE INFO: slightlystoopid.com/tour