The new year is almost here, and we're hoping to make the most of it. That means getting out and doing more.
There can be profound joy in an immersive experience, whether it's going on a silly little adventure or crossing a monumental milestone. And while Netflix and a comfy bed surely beckon on occasion, so do the natural and cultural experiences that Charleston has to offer: thought-provoking art galleries, a world-renowned food and beverage scene, rooftop bars and dive bars, music venues and outdoor recreation, sunsets (have you seen the sunsets here?) and so much more.
Whether you're a local who hasn't explored your city enough or a visitor looking to get the most out of your experience in Charleston, here is our bucket list, full of ideas for things to do in town.
We made this list as a purposeful mix of tourist attractions and true community experiences to get the best of both worlds. And a New Year's resolution? Saying "yes" to more opportunities to get out and maybe even get lost in some beautiful Charleston moments and adventures. 
Editor's Note: No item on the list was selected as an affiliation with any partners. All were picked as genuinely fun and worthwhile experiences by our entertainment writer.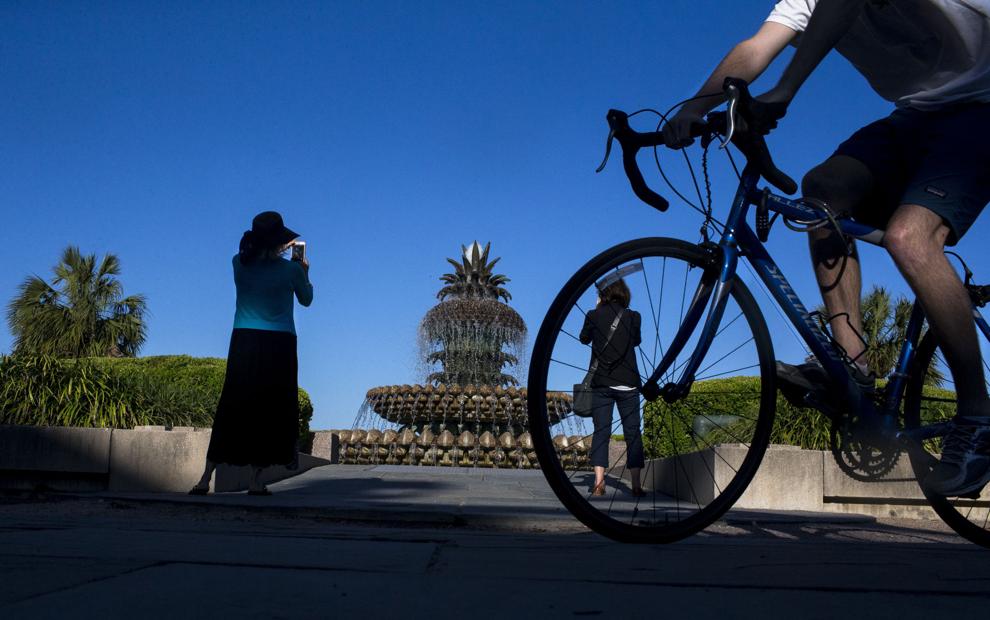 1. Take a picture by the iconic pineapple fountain in Waterfront Park. Visit the City Gallery and peruse some artwork while you're there. 
2. See a sunrise and sunset at the beach (recommendations: Folly, Sullivan's, Isle of Palms; bonus points if you hit all three).
3. Visit the Charleston Museum, one of the oldest museums in the United States, and learn some local history.
4. Walk the Ravenel Bridge. Biking and running count, too. Just don't take your dog.
5. Get an $8 punch with a souvenir cup at The Royal American (and see a local band play there while you're at it). 
6. Rent a bike from Holy Spokes for the day and see where your feet can pedal you.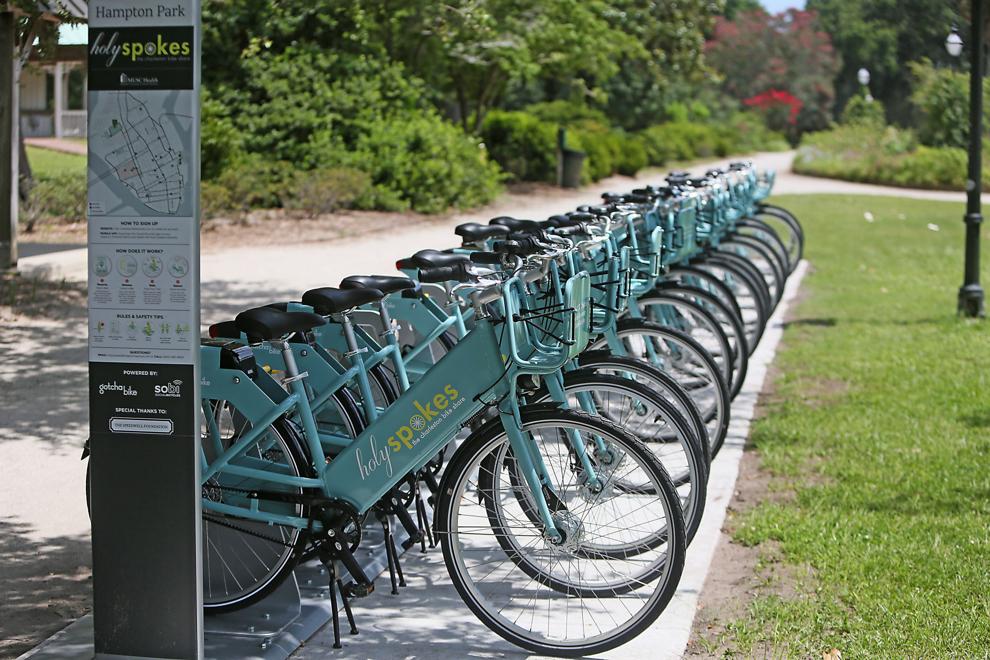 7. Go on a Bulldog ghost tour. There's a late night paranormal experience at the Old Jail that might just open your mind to the otherworldly.
8. Get a PBR at the Recovery Room Tavern (Rec Room to us locals), which continues to sell more 12-ounce cans of Pabst than any bar in the world —the world! While you're there, play giant Jenga or foosball. And grab a basket of loaded tots. 
9. Take a trip to the South Carolina Aquarium and see some cute critters. 
10. Visit the awe-inspiring Angel Oak on Johns Island, which stands at more than 65 feet tall and has branches that span up to 187 feet.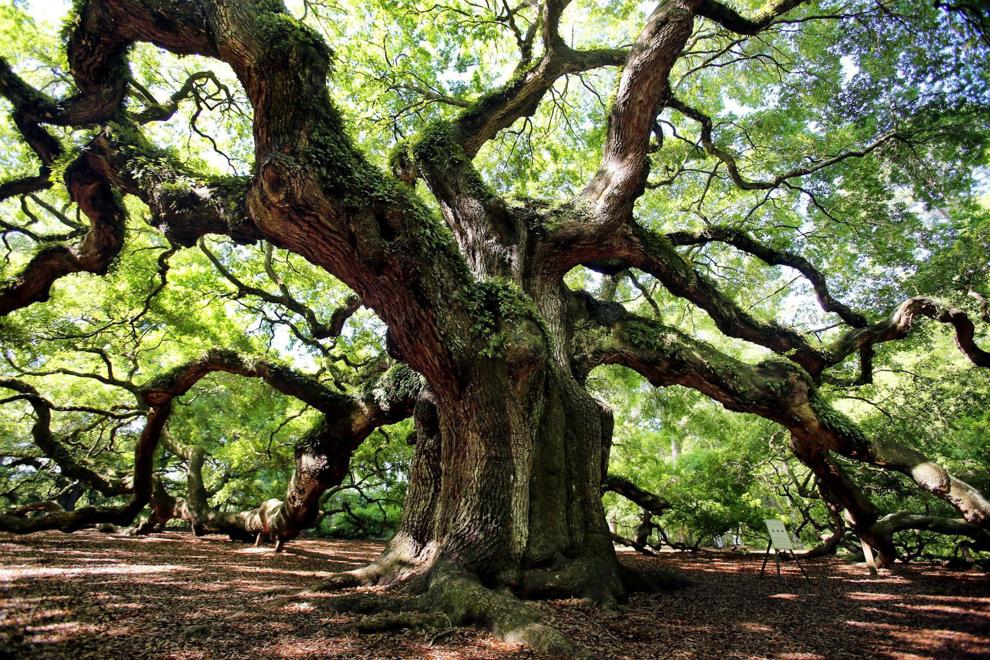 11. Browse a vintage vendor market. There are frequent pop-up paloozas downtown at locales including the Park Cafe and a weekend flea market in Ladson that you can get lost in for hours (literally). 
12. Spend a morning in Mount Pleasant's Old Village. Explore Alhambra Hall's marsh trails, play on the playground, walk or fish along the palmetto-lined pier and grab a grilled cheese sandwich and milkshake from the soda fountain at Pitt Street Pharmacy. 
13. Take a tour of the aircraft carrier Yorktown at Patriots Point. 
14. Go paddleboarding or kayaking on Shem Creek. 
15. See how many Charleston murals you can find and make a photo collage/collection. (Hint: Start at the wall behind the downtown Taco Boy).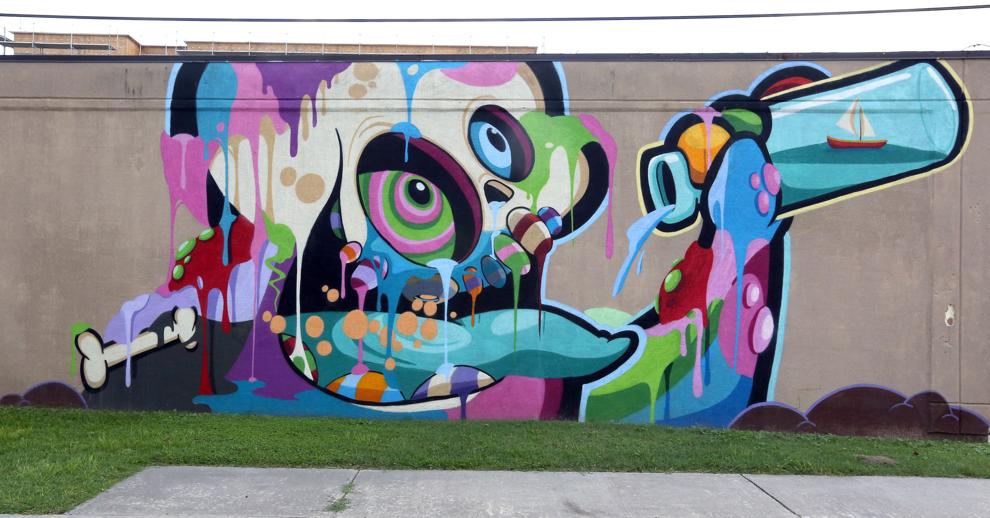 16. Enjoy the dinner and a show package at Vincent Chicco's or Virginia's on King and the Charleston Music Hall (available for most performances).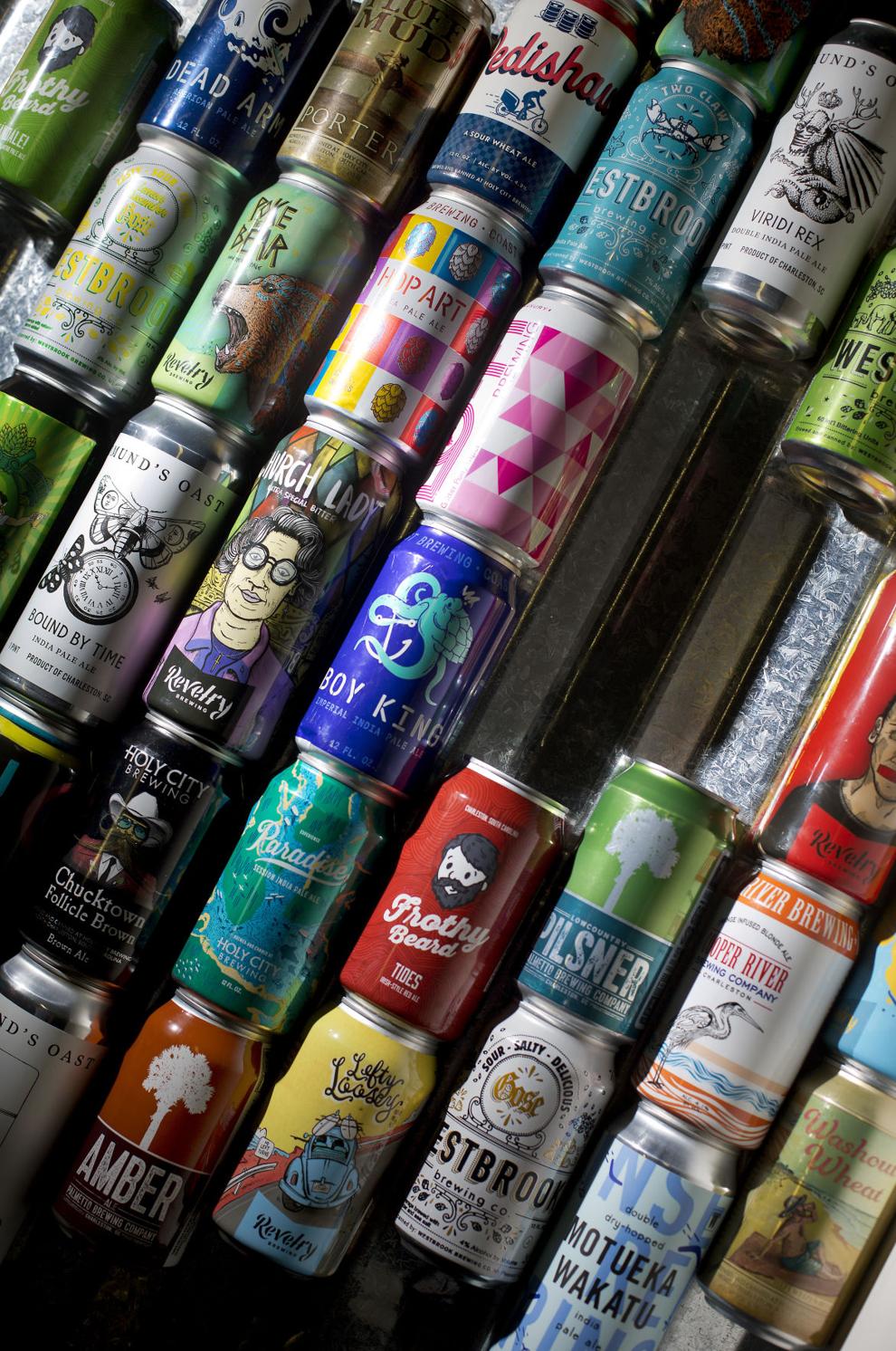 17. Play board games at Gene's Haufbrau in Avondale, Charleston's "oldest bar by far." 
18. Go on a downtown Art Walk. 
19. Take a trip to Botany Bay on Edisto Island and walk through the "boneyard" of dead trees.
20. See how many Lowcountry breweries and/or rooftop bars you can (responsibly) enjoy a brewski at by the end of the year. There are a lot, so good luck!
21. Go to at least one Spoleto or Piccolo Spoleto Festival performance. 
22. Find your favorite Charleston food truck. 
23. You've lived here your whole life and you've never been to Fort Sumter? This year is the year to check it off your bucket list. 
24. Try to spot Bill Murray at a Charleston RiverDogs game. If you don't, at least enjoy some boiled peanuts.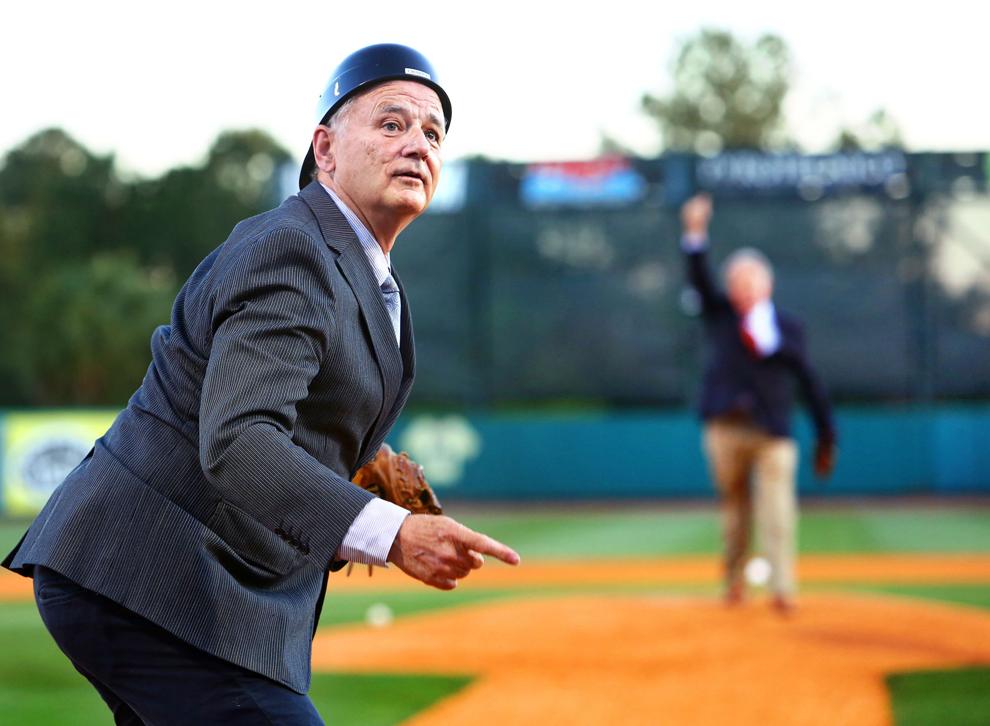 25. Get on a boat, whether it's a sailboat, a harbor tour yacht, a kayak or your mom's friend's boat. 
26. Find fresh fruit and veggies, along with some other local knickknacks and good eats, at the Charleston Farmers Market. Don't forget about other local farmers markets, too, like the Johns Island Farmers Market and Sunday Brunch Farmers Market at the Pour House. 
27. Let loose and sing karaoke. Some of my favorites options for karaoke are Big Gun, Dudley's and Local 616. 
28. Go to a comedy show. Theatre 99 and Creekside Comedy both host some hilarious acts. 
29. See at least one performance at the North Charleston Coliseum and Performing Arts Center, and at least one hockey game featuring the South Carolina Stingrays. 
30. Go to an oyster roast, even if you don't like oysters. It's a classic Charleston experience.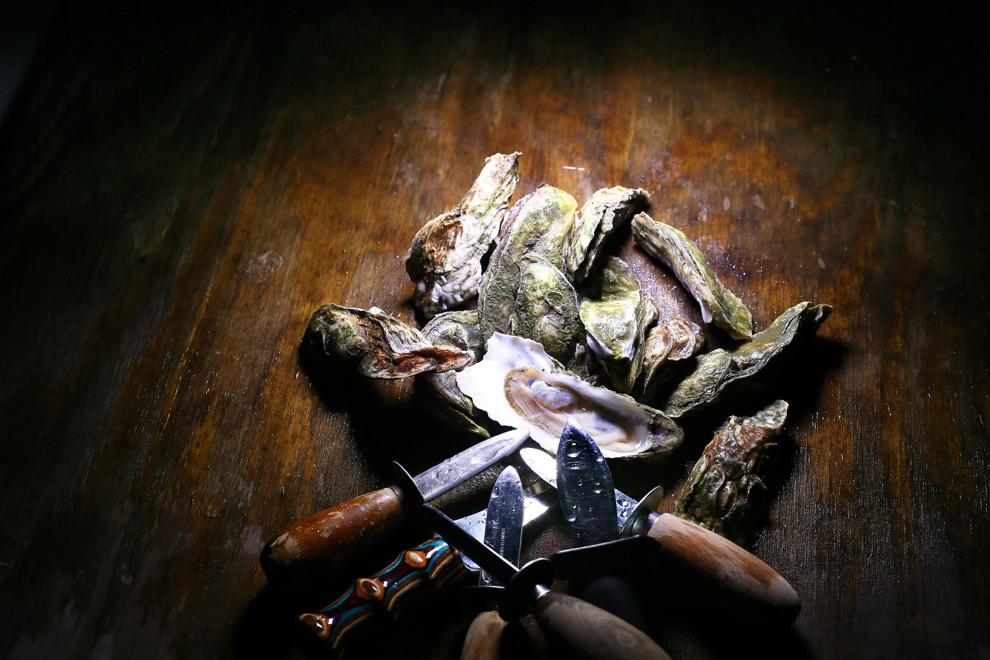 31. Try the new interactive phone app at the Gibbes Museum of Art for a fresh perspective and cultural experience.
32. Take a ride in a bike taxi. 
33. Wander through the bamboo forest on Sullivan's Island. It's on the hill behind the playground. 
34. Go crabbing for a true Lowcountry creek-to-table meal. 
35. Attend a play at the historic Dock Street Theatre. 
36. Sit in a pew at a church in the Holy City, even if it's not for Sunday worship. Charleston's sanctuaries and stained-glass windows are breathtaking.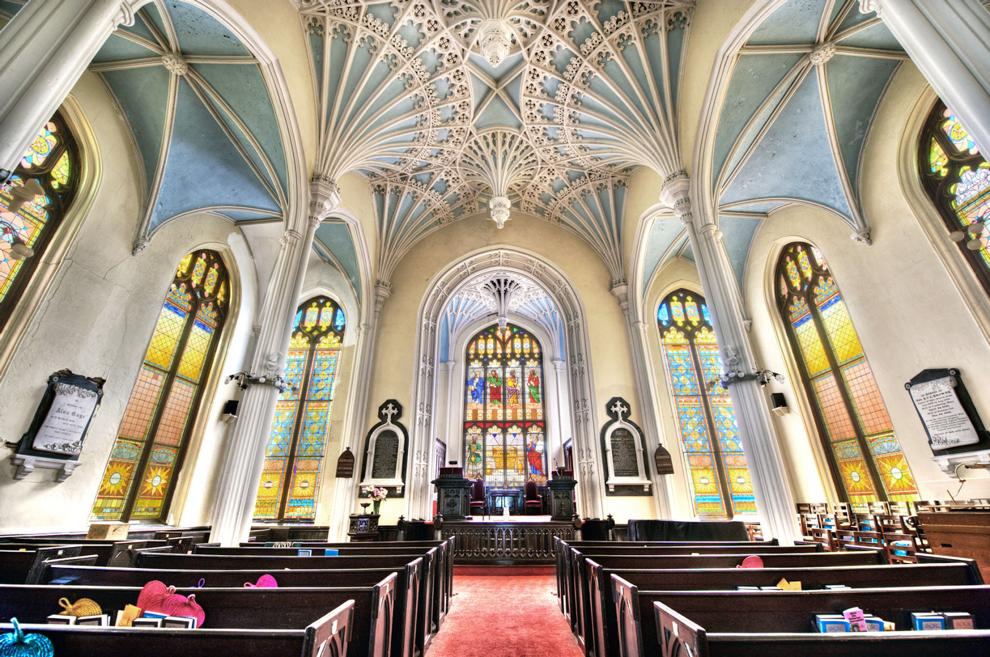 37. Play bocce on the beach and cornhole at a backyard barbecue. The two games are favorite ways to start up a friendly rivalry.
38. Walk along the Charleston Battery and keep your fingers crossed we aren't underwater any time soon.
39. Roast marshmallows with that special someone at the James Island Festival of Lights. We know you'll have to wait a year for this, but don't forget!
40. Buy a book from Blue Bicycle Books and then spend a full day alone reading it at the beach. (Don't forget sunscreen.)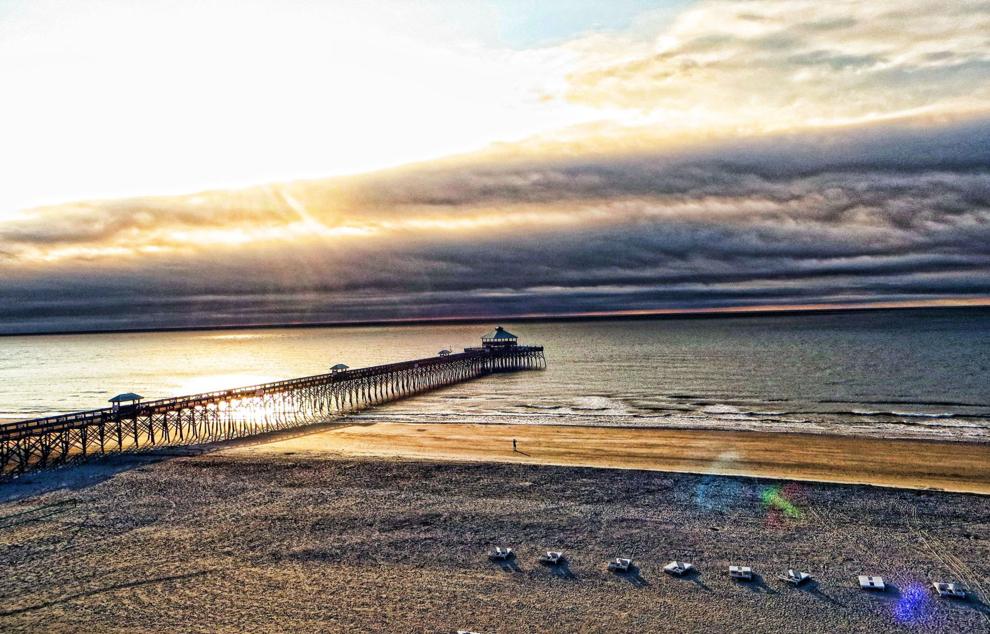 41. Visit all of the Charleston County Parks at least once. 
42. Get that local snack you've always been craving but have never had, whether it's ice cream from Jeni's, a hot dog from Jack's Cosmic Dogs or an icy treat from Pelican's Snoballs.
43. Eat an elephant ear at the Coastal Carolina Fair. And then ride the Mega Drop. Well, maybe not in that order.
44. Staycation at a Charleston hotel or Airbnb and do something you wouldn't normally do while you're at home. 
45. Go hiking, dirt biking or maybe even camping in the Francis Marion National Forest.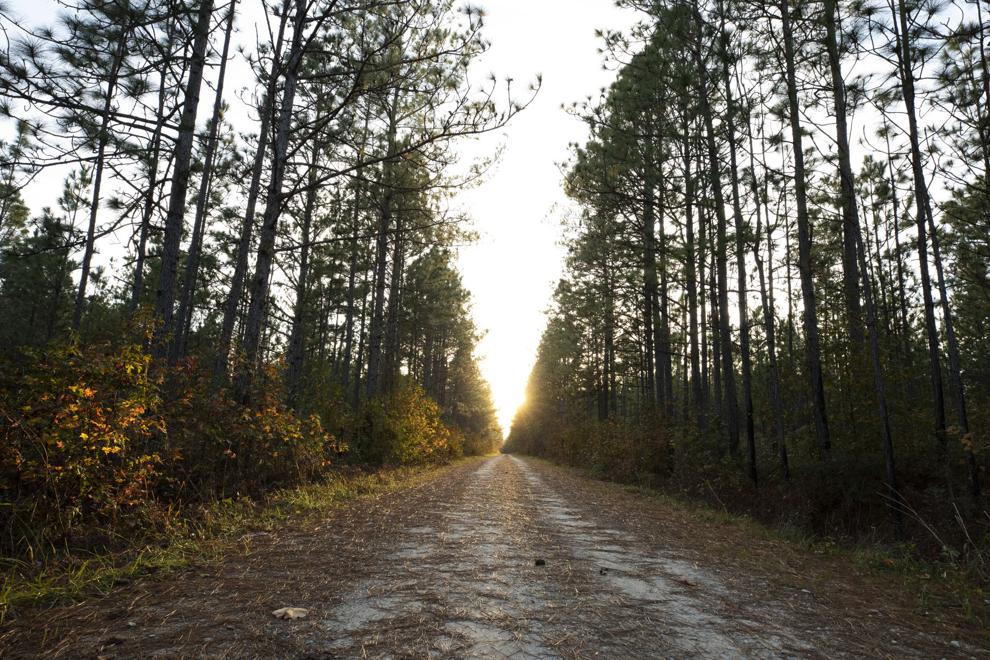 46. Experience a Wednesday night barn jam at Awendaw Green. 
47. Get frose at the Sullivan's Island Co-op or a cup of Cashua Coffee at Bert's Market on Folly. 
48. Try a famous Callie's Hot Little Biscuit. (It's where the celebs stop when they're in town.) 
49. Combine music with a leisurely boat ride for the Jam on the Water concert cruise series by Charleston Harbor Tours. 
50. Read the Charleston Post and Courier. And maybe even get a subscription? Very Charleston of you! 
What's on your 2019 bucket list? Email koyer@postandcourier.com with your must-dos.