Laura Carter was 15 years old when she first heard Jump, Little Children.
The Columbia native and current Charleston resident, now 36, has been a fan of the popular indie baroque pop band from the Holy City since 1997, two years after debut disc "The Licorice Tea Demos" was released and the same year that EP "Buzz," which her friend first shared with her, came out.
Carter has since seen Jump, Little Children perform live over 60 times.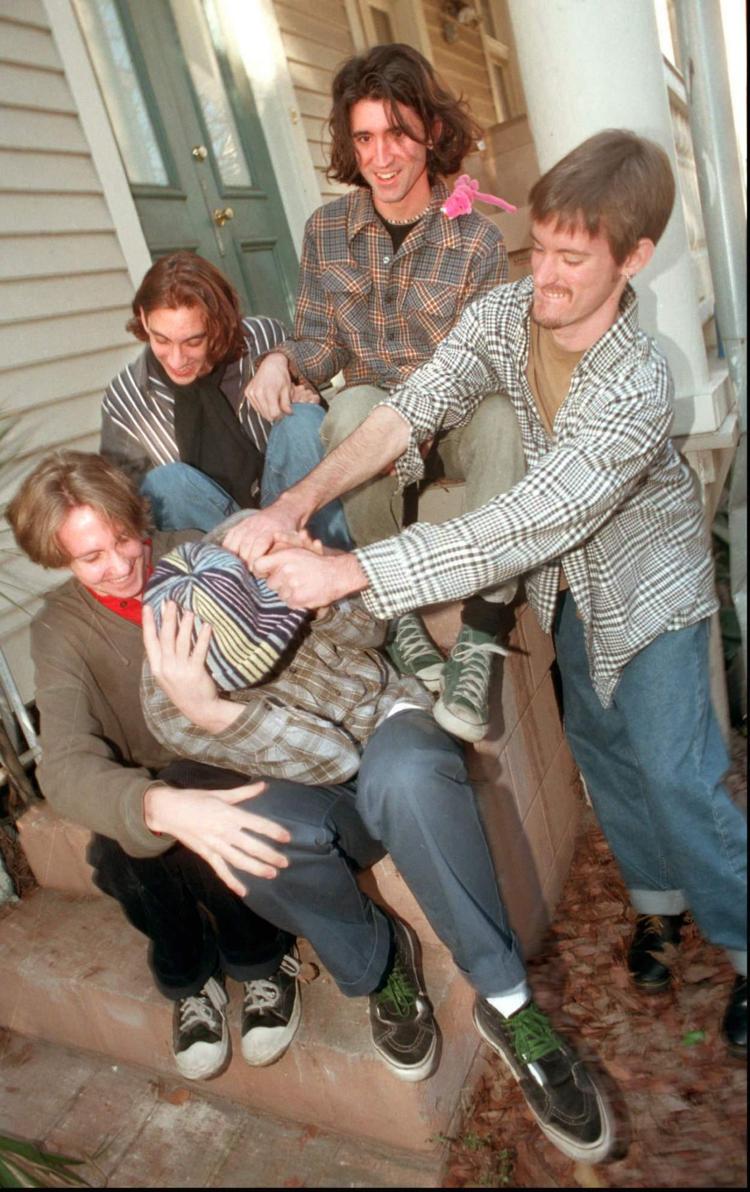 She cried when the band broke up in 2005, less than a decade in.
"It felt like the loss of something really big in my life," she says. "I loved going to shows. No matter how sad I was, how bad I was feeling or how lonely I felt, I always had their music and it made me feel better."
Jump, Little Children produces an eclectic blend of Irish music, alt-rock and chamber pop by players who blossomed in the 1990s in the Holy City, releasing four studio albums and two EPs in a decade. Jump, Little Children (also known as "JLC" or "Jump") was a national success, touring the U.S. and beyond for a frenetic following of dedicated fans, many of whom followed the band from city to city. 
Two years in, the band struck a deal with Breaking Records, a subsidiary of Atlantic Records, the same label that had propelled former homegrown success Hootie & the Blowfish. The 1998 album "Magazine" was the only disc produced with Breaking Records before the subsidiary label was cut from Atlantic to save costs. In 2005, the band announced an indefinite hiatus.
A decade later in 2015, that hiatus officially ended with an anniversary concert that sold out in less than five minutes online; two more shows did the same in its wake.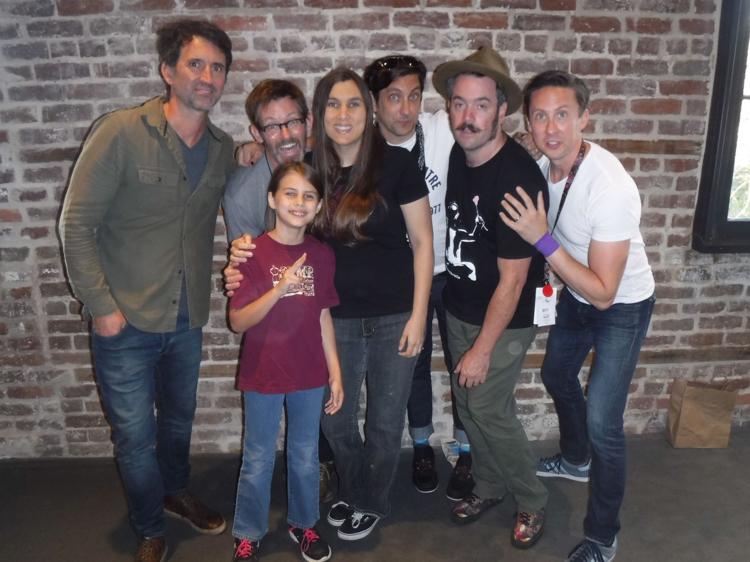 Carter is one of the many super fans of the Charleston band with a national cult following  — and one of the many dedicated followers who helped fund the band's 2018 album "Sparrow" on Pledge Music, an online direct fan-to-artist marketplace used for marketing, raising money and selling merchandise. 
Carter cried again, happy tears this time, when the band got back together in 2015 for the 10-year anniversary show at the Dock Street Theatre.
And again when the members — singer/songwriter and guitarist Jay Clifford; accordion, mandolin and melodica player Matt Bivins; his brother and drummer Evan Bivins; upright bass player Johnathan Gray; and cellist and guitarist Ward Williams — announced they were getting back together to release a new album. 
Carter's 9-year-old daughter Cailin was in attendance for Jump, Little Children's album release show at the Charleston Music Hall earlier this month. She knew the right places to double-clap in new song "Je Suis Oblivion" and to form a symbolic "O" shape called "moon arms" for classic track "Smiling on Down," just like her mom. 
Carter learned "moon arms" at her first Jump, Little Children show in 1999 at the Russell House Ballroom in Columbia. It's been almost 20 years, yet making those "moon arms" with her daughter meant so much.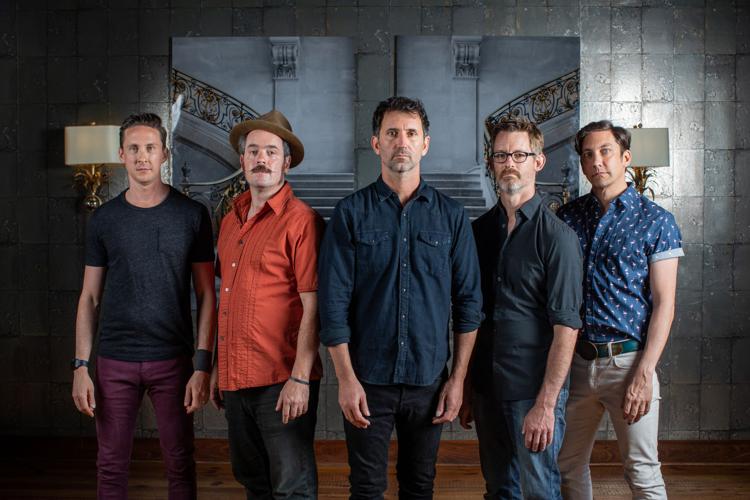 Robyn Saunders, who has been to more than 100 Jump, Little Children shows and who moved to Charleston to follow JLC more closely and even travel with them to shows across the Southeast, selling merch at shows between '95 and '99, loved the idea that the band would be making a new album after all these years. 
Others, like Brooke White, who attended around 30 shows in Jump's heyday, were a little skeptical initially. 
"I was apprehensive at first about the new album and what it would sound like and whether I would like it, but it feels like the album that of course they would make with 10 more years' experience and wisdom," she says. 
The nostalgia runs deep. 
"I've never found another band that fit that niche in my heart," says longtime fan Kerri Kennedy, who used to work at a pizza place called Doriano's on King Street. "I still have my old scrapbook and fliers and posters and so many fuzzy pictures, all pre-digital camera."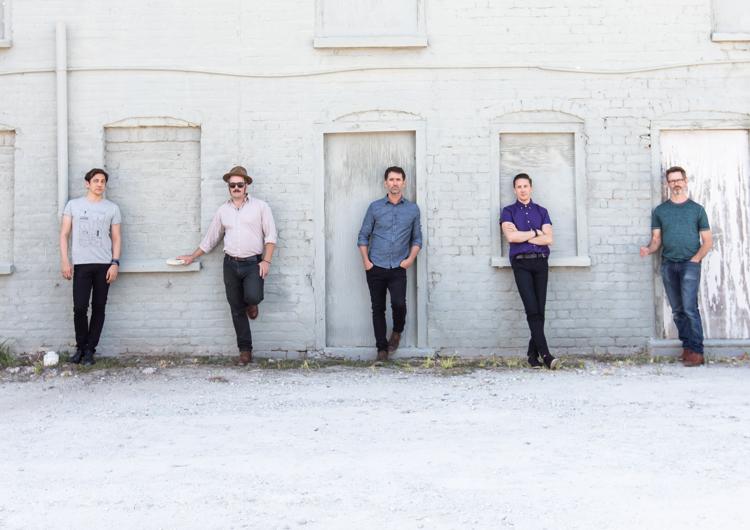 And to some, the reunion concert in 2015 was like a dream they never thought would come true. 
"Going to that show felt like going home," says Chris English, who used to go see the band at Horse & Cart and all-ages shows at the Music Farm when she was attending the College of Charleston in the '90s. "I saw faces there I hadn't seen in years and sang along at the top of my lungs to songs I'd thought I'd never hear again."
For at least one fan, Jump, Little Children changed his life. 
"I grew up wanting to be a sports star," Doug McDonald says, "but after seeing Jump, Little Children live, I decided I wanted to play live music. The way Johnny played that stand-up bass, the emotion that poured out of every pore that Matt has while he sang any of his songs, the timeless melodies that Jay produced, the talent and humor that emitted from Ward and Evan — everything was infectious. ... I would be a completely different person without Jump, Little Children entering my life 21 years ago, and I never want to meet that person."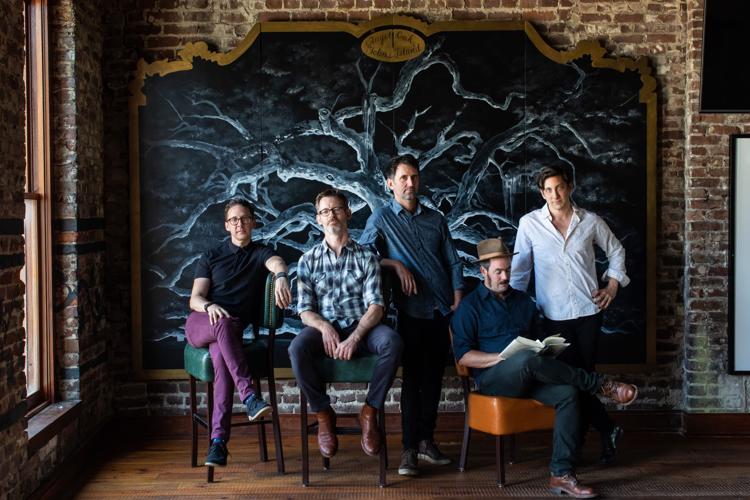 Matt Bivins is dumbfounded by the outpouring of love and grateful for the fans who continue to support Jump, Little Children.
"We were never an MTV video band," he says. "We weren't played on the radio an enormous amount. We toured all over the country and people would come out, but we didn't have a tour bus. We gave it our all. When it was done, we just went on with our lives, period. We closed that chapter of that book and moved into other things."
Yet, even after getting married and having families, there was still a Jump-sized hole in the members' hearts. 
"To realize the fans had kept us that close to their heart and that we still meant this much to them, it's just really an emotional thing that I don't personally understand. It made all of the years of hard work touring, making albums, getting signed, getting dropped — it made every single bit of that worth it."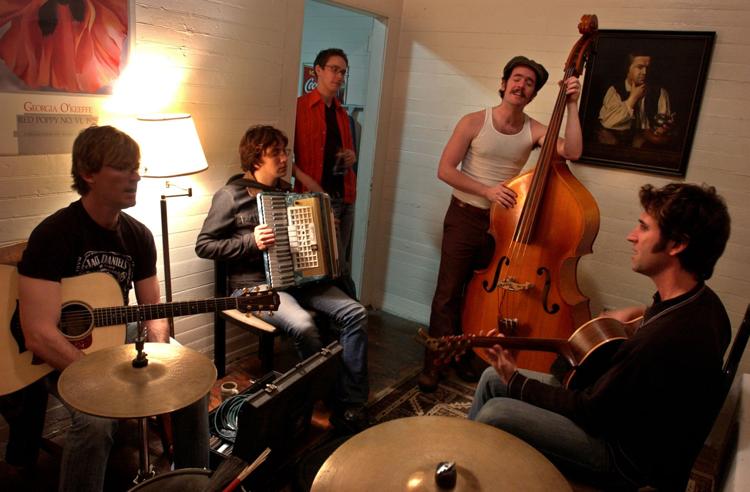 Those same fans that Bivins is still marveling at helped "Sparrow" debut in the No. 1 indie rock slot on iTunes and No. 6 on Billboard. 
"We have no record label. The fans are the record label," Bivins says.
"Sparrow" benefits from the professional composing career of Jay Clifford with its layers of sound and use of unique instruments. Matt Bivins even plays Keytar, while Grey dabbles with a Moog synthesizer and Evan Bivins plays drums live simultaneously with drum tracking. The strings are vivacious, the harmonies are mature and the electronic elements take Jump, Little Children into the modern age while still retaining a hint of the beautiful, acoustic textures that marked their early career.
"If I were to choose a (favorite) era of Jump, Little Children," Bivins says, "I think it would be 'Sparrow' because it has all these little things I love. But I don't think we could have done this 10 years ago. We needed the subtly and maturity that everyone gained by having to let Jump go and find their own personal voice and come back and share that voice."
The band has no official future shows planned, but hints have been dropped about a potential reunion in December. 
"I can't say enough it's this amazing combination of something we wanted and we needed creatively," Bivins says. "It's never something we expected. This entire year has been a question mark. It will continue to be a question mark. Everything is an amazing surprise. We're loving every minute of it."