It all started on "number nine Alexander Street" in 1955. That's where Joseph "P-Nut" Johnson was born. Now, 62 years later, P-Nut is still hard at work making people smile, either with his personality, his poetry, or, most recently, his artwork.
"That's what I do," P-Nut says. "I love everybody. I like to see people smile. I love my poetry and I love my artwork. I know I'll probably never get rich on it, but as long as I can make people happy and leave a legacy, I'm happy."
P-Nut has spent his time watching Charleston grow and change and he's documented it all through his poetry, poetry he shares with everyone he meets. Even out-of-town folk seem to know P-Nut by his work.
"I'll be walking the street and talking to somebody and I give them a (business) card," P-Nut says. "They might be from doggone Texas! But they know who I am when I give them the card."
A childhood in Charleston connected him to locally famous people and places. He was one of the original house painters of the famous Rainbow Row houses and worked a host of different jobs for older, established families such as the Condons and the Stoneys.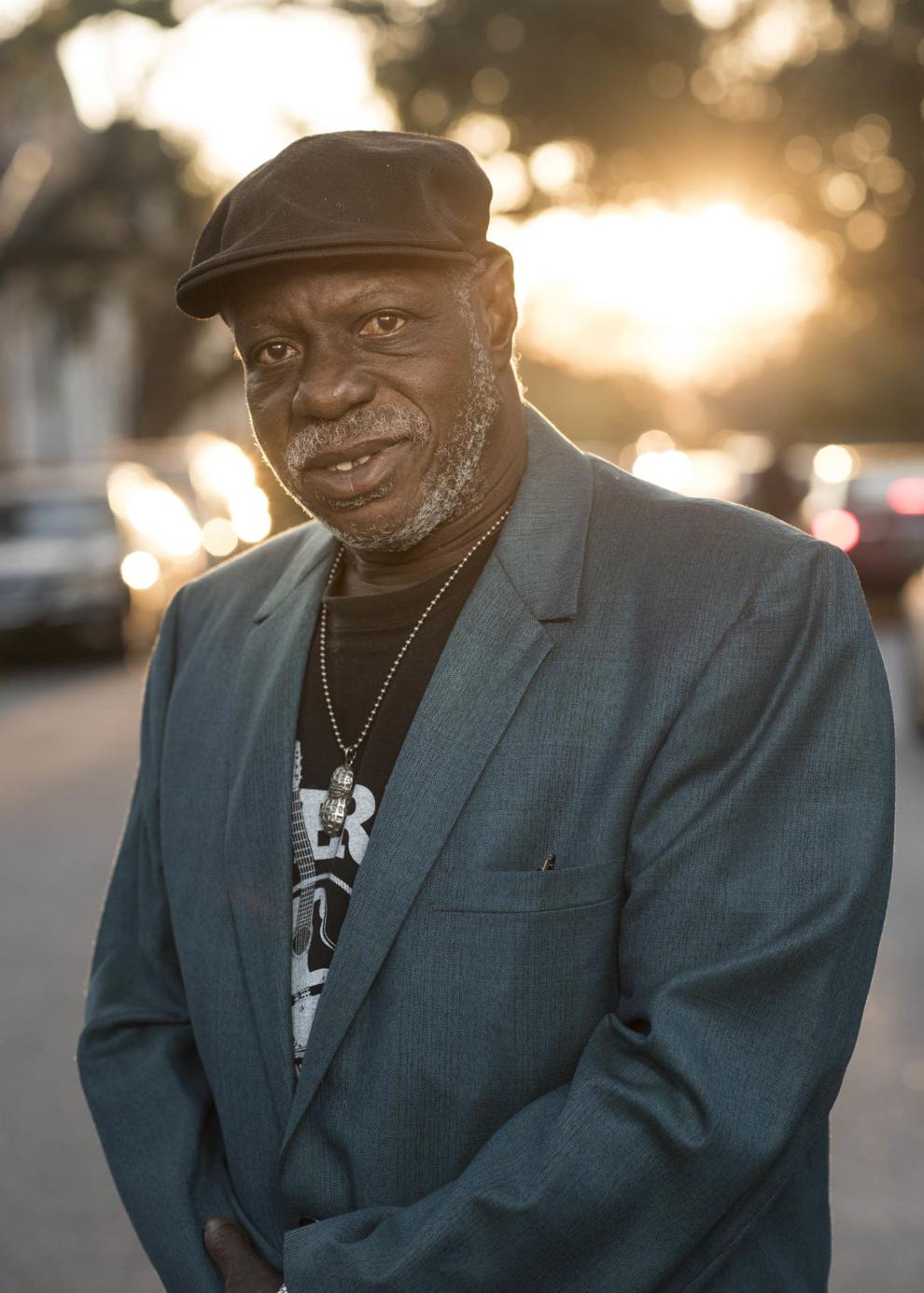 "I was poor, but I didn't feel poor," P-Nut says of growing up. And despite dropping out of school at age 13 to help support his family, P-Nut used his writing — his poetry — to express himself.
"I started buying Christmas cards, but I didn't buy the ones with the words in them — I couldn't read that well, you know?" he says. "So, I would put my own words in the Christmas cards. And (people) started saving the Christmas cards over the years because what I wrote was so good and collectible!"
P-Nut continued writing poems, this time at King Street bars on napkins and with the intention of giving them away. But he discovered he could make $5 or $10 apiece for them, occasionally bringing in $300 a night.
As a poet, P-Nut continued to grow, but in 2017, he branched out to painting.
"I was just sitting around one day hanging in the door and friend of mine came by and said, 'P-Nut, you know, you do pretty good poetry but you need to put it on canvas.' And I said, 'Man, I can't paint,'" he recalls. "And he left and I took out some art stuff, a beginners art kit, and I started painting this building next door. And it came out good! Then this girl saw it and she gave me $300 for it. I thought she was kidding," he says with a laugh.
Even though P-Nut has only been painting for about a year, he talks about the process like he's been working on it for decades.
"You gotta put your soul in your painting, you know?" he says. "Every painting I do has a meaning and has something behind it. And my artwork is my life. I give my life my story and my art. Every piece on the wall tells a story."
A folk artist with a sharp eye for spotting the complexities of daily life, P-Nut grounds his work in simple scenes that expand outward to address larger issues. Friendship, family, the American Dream, drunkards. No subject is off-limits.
"My favorite thing to paint? I'll call it 'reality,' " he says. "I don't like painting background with sky and the birds because that tell you nothing."
P-Nut works hard to live by advice his mother offered him as a child. And, in many ways, it guides him and his work, but it also reminds us that simplicity and kindness are core traits we all share.
"My mother told me when I was young, 'P-Nut, whatever you're gonna do in life be good at it. If you want to be a garbage man, be a good garbage man. And always try to be yourself. Don't be a follower, be a leader,'" he says. "And I try to do that."
In celebration of National Poetry Month, Joseph "P-Nut" Johnson has his art on display at the Saul Alexander Gallery at the main branch of the Charleston County Public Library.
His exhibit, A "P-Nut Party," is on display through April. And at 6 p.m. April 25, P-Nut is having A P-Nut Poetry Party. It will take place in the auditorium at the Main Library.
Reach Scott Elingburg at scott.elingburg@gmail.com.