A new cruise is embarking from Charleston to the Caribbean, and some country stars will be on board. 
The Carolina Country Music Cruise, which sets sail Nov. 16-21, will feature performances by: Lee Brice, Lewis Brice, Cole Swindell, Joe Diffie, Craig Morgan, Chris Lane, Michael Ray, Dylan Scott, Jimmie Allen, Parmalee, Colt Ford, Davisson Brothers Band, Dee Jay Silver, Filmore, Josh Phillips, Jeremiah Richey, Gyth Rigdon, Wyatt Durrette, Haley Mae Campbell, Leah Turner, D. Vincent Williams, Dave Kennedy, Kevin Mac, Levi Lowrey, Tyler Reeve, Channing Wilson, Shawn Bilton, Warrick McZeke, DJ Slim McGraw and Ryan Trotti.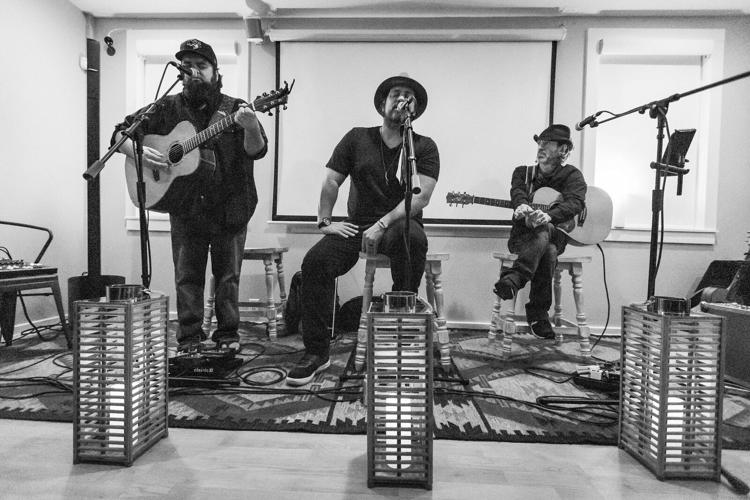 The Carnival Sunshine ship will be the vessel, and ports include Charleston, Nassau and Princess Cays. Tickets are available for $1,000-$5,000, with a 10 percent military discount offered. 
A pre-cruise kickoff concert at 7 p.m. Nov. 15 at the Music Farm will start the festivities. Filmore, Dee Jay Silver, Shawn Bilton and Charleston's own Warrick McZeke will perform. Entry is free for all cruisers.
The weeklong itinerary includes a country party on the open ocean (pack your cowboy hats and boots, y'all), live country music serenading throughout the on-deck experience, a day exploring Nassau and a private island adventure. 
In addition to a stacked lineup of country artists, the cruise offers other luxurious amenities, including lounges, a fitness center, jogging track and basketball court. There are also pools, whirlpools, water slides and 27 dining options in addition to nine bars. 
For more information, visit ccmfcruise.com.