Poetry has been around in Charleston much longer than any fostering organization has, but recent endeavors have sought to connect the different cultures and geographical locations of the Lowcountry through the written and spoken art form.
Helping to lead the charge is the nonprofit Unspoken Word, spearheaded by novelist, spoken-word poet and College of Charleston graduate Derek Berry. Berry co-founded the Unspoken Word as a passion project in 2014 with friend and fellow poet A.J. Johnson. Berry's personal journey with poetry began in Augusta, Georgia, at age 16, when he started performing at open mic events. When he moved to Charleston for college, he looked for open mic nights here and in the process found Johnson.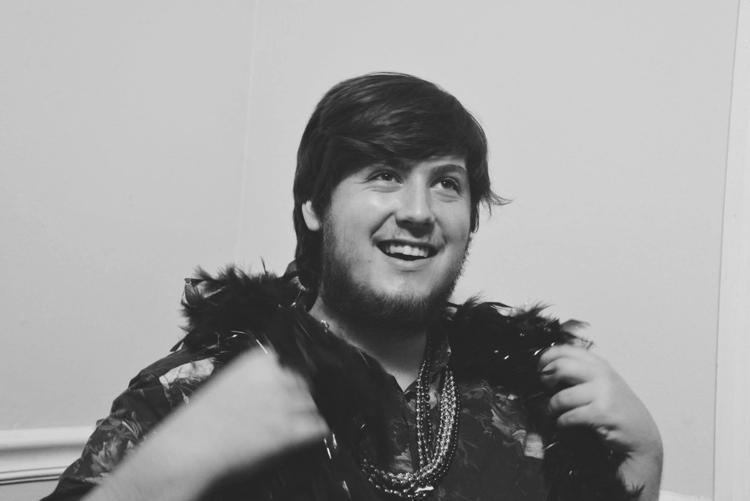 "Something A.J. and I talked about was that there was already this huge divide, both a socioeconomic and racial divide, in Charleston," says Berry. "You have on one side this long-established poetry society that's predominately white and on the other side you have the North Charleston poets and that community is predominately black. We wanted to bridge that divide." 
The Poetry Society of South Carolina has long been hosting workshops and series around Charleston. There also have been popular poetry and blues open mic nights at East Bay Meeting House at 160 East Bay St., while Courtnay the Poet has hosted large events at Memminger Auditorium at 56 Beaufain St. and erotic poetry shows at her club, Vegas Ultra Lounge, at 3381 Ashley Phosphate Road. Previous events include poetry slams at soul food restaurant Huger's Place, formerly located at 527 King St., among several others.
"People will come to Unspoken Word events and they will tell me, 'Oh, we've never had poetry in Charleston before. This is so nice,'" says Berry. "And we've told them we've always had poetry in Charleston. I don't want to give this impression like we're the first to do it. We're just another venue to do poetry at, and our goal is to bring a lot of different poets together."
The Unspoken Word actually was born as an outlet to combine members of these established poetry groups as well as introduce newcomers to the scene. The idea for the name came from the notion to "leave no word unspoken," which has become the tagline of the inclusive performance-driven organization.
"We don't want to have any division between someone who's just been published in 'Crazyhorse' and someone who just dropped their EP on Soundcloud," says Berry. "They're both poets and we want them at the same event reading back-to-back, because that's really what poetry is. We want people to engage with poetry in whatever form that poetry takes."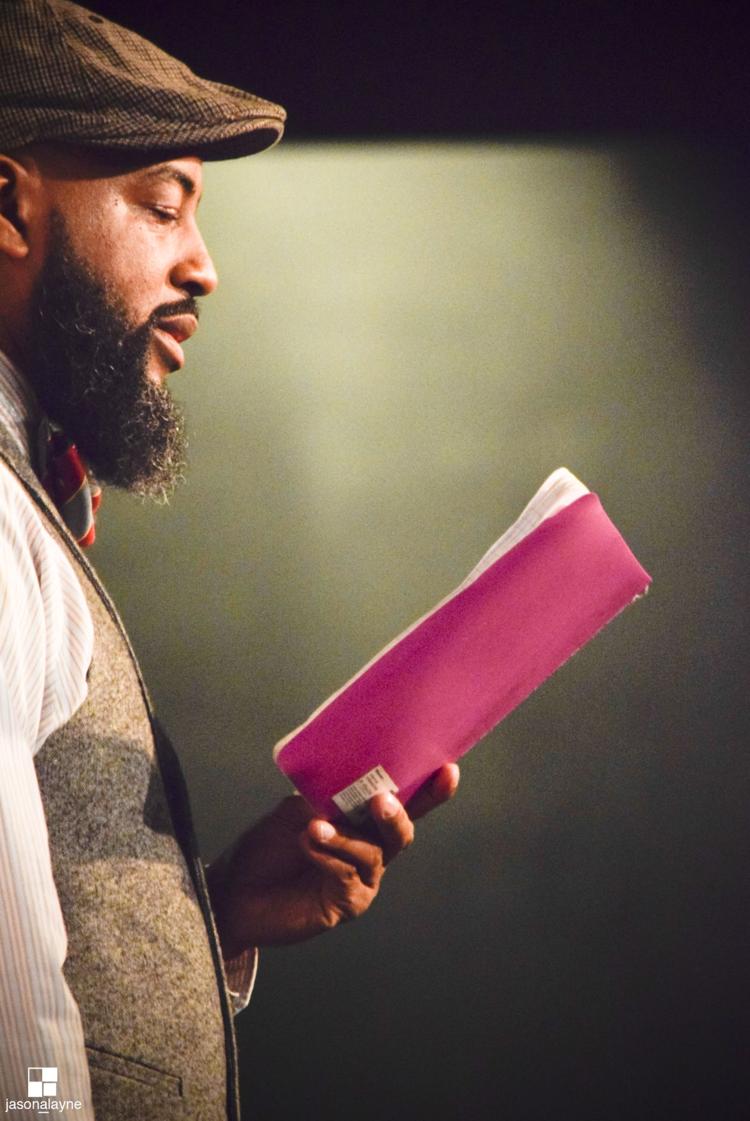 With the Unspoken Word, all content and people are welcome. And Berry encourages both emotional self-exploration and responses to political and cultural events and injustices. 
"People look at art sometimes and say, 'Aren't you just entertainers? You shouldn't really be commenting on politics. That's not really your place,'" says Berry. "Of course that's our place.
"There's this idea about poetry that it should kind of be aloof and it doesn't necessarily need to respond. But I kind of feel like even if it's personal, it's still responding to the world. I know me and a lot of poets I know want to respond to the world, the community and what's going on. We want to talk about it. But that's always been the case for spoken-word poetry. It's always been a platform — not solely for speaking out against injustice — but has become a major platform throughout its history for speaking out."
The Unspoken Word has a history at local art gallery, music venue and coffeehouse King Dusko, formerly located at 541 King St. This was the Unspoken Word's original host, and some of the most popular events there included a Valentine's Day open mic night for love and hate poems and a hip-hop and poetry night featuring local rappers.
However, after Johnson moved out of the Holy City and then King Dusko closed in late 2014, Berry was tasked with finding a new location for poetry events and another co-host. This is when he found Elliotborough Mini Bar at 18 Percy St. and Matt Foley, who was then hosting poetry slams at the 829 Annex and Gallery in Avondale, where Gala Desserts is now. 
Foley is a poet, writing coach and yoga teacher, among the author of poetry books "We Could Be Oceans" and "The Typewriter Sutra." He has also released an album of live spoken-word poetry entitled "What You Will Need in Class Today." His poem "Dear Officer: A Poem for Walter Scott" was recently nominated for a Pushcart Prize, an American literary prize published by Pushcart Press that honors the best "poetry, short fiction, essays or literary whatnot" published in the small presses over the previous year.
As for the venue, Elliotborough Mini Bar hosted Unspoken Word events for about a year until the organization's popularity outgrew the small venue. The nonprofit's expanding reputation has recently placed it in locations such as Eclectic Cafe & Vinyl at 132 Spring St. and PURE Theatre at 477 King St.
"Now, people want to come to a poetry show," says Berry. "It's a thing to do. It's a date night for couples. It's a cultural thing. And we do it early enough where you're done by 9 o' clock. You can feel like you're cultured before going out to AC's."
The Unspoken Word's status as a nonprofit organization is also very recent, officially happening in the last month. Up until this point, Berry and other co-organizers of the project have been shelling out money from their own wallets to cover costs.
"All the prizes for slams would come out of my own pocket," says Berry. "I'd go to Artist & Craftsman and get a cool notebook or a weird mug that showed shadow puppets when you'd fill it up with coffee. And that would be the prize ... And any donations at readings would go right back to guest speakers."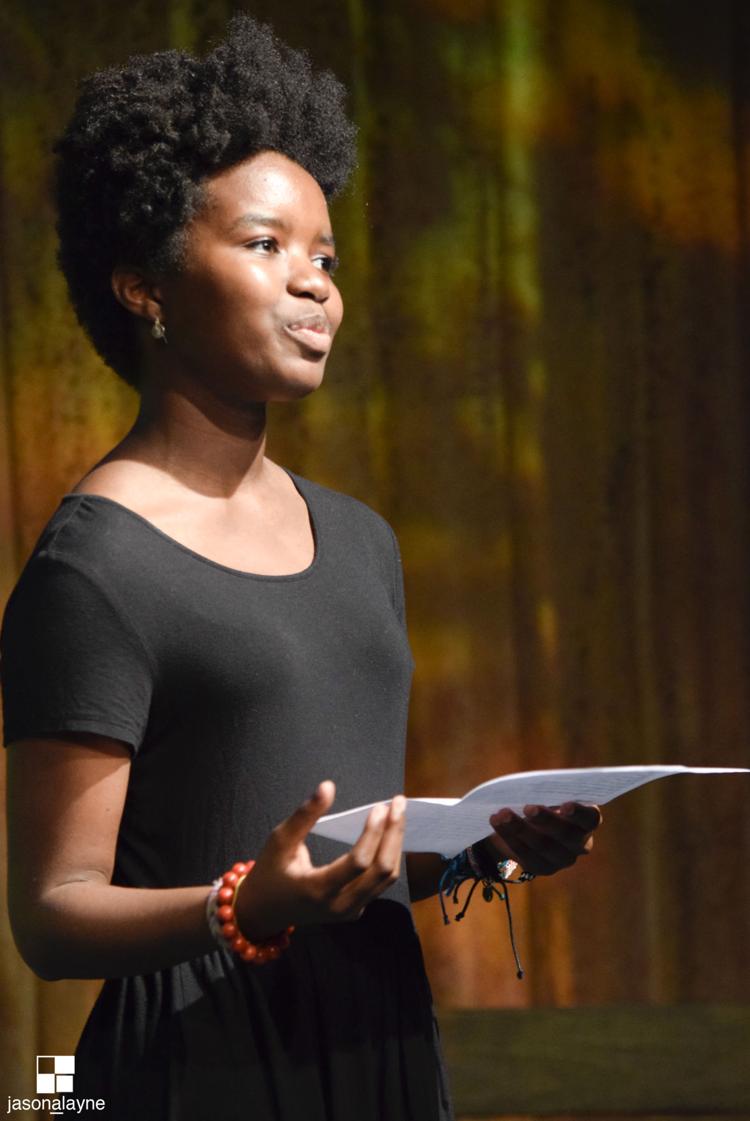 The goals with the Unspoken Word's new classification as a nonprofit include expanding the staff, applying for grants, officially accepting donations and eventually publishing its own anthology and literary journal as an independent press. The sponsorship of October's Free Verse Festival is another short-term project. 
Charleston poet laureate Marcus Amaker is the brainchild behind the Charleston festival and also a major player in the Unspoken Word, along with his own brand and website Charleston Poets (charlestonpoets.com), which seeks to combine Charleston poetry events in one accessible online location. He is in the process of developing an app to better streamline the process. 
Poet and co-organizer Liz Coralli is another key leader and the organization's main connection to PURE Theatre.
"When we started doing this, it was kind of for the community but it was also for us," says Berry. "We just wanted a place where we could go read poetry and hang out with our friends and talk about stuff. It was an excuse to meet new people as well and it turned into something completely different. That's been really awesome."
Berry himself has recently published his first novel, "Heathens and Liars of Lickskillet County," and is working on his first poetry chapbook, "Good Ghost." 
"It explores the duality of grief both for people who are living and dead," explains Berry. "A lot of the poems have to do with living in Charleston. There are poems about my own contribution to gentrification in Charleston. There are poems about the environmental issues of flooding in Charleston. I also wrote a love letter to Charleston."
Berry hopes that as the Unspoken Word expands even further, there will be a full-time role for him there. One thing is for sure though; he will always keep writing. 
"I would love for this to be my job," says Berry. "I mean, I was in fifth grade writing novels with the 100 percent intention to publish them. I had no doubts in my mind that I was going to be a published writer by the time I was 12. I was 10 years late, but hey."