What do you get when classical music meets hip-hop, plus a little R&B, funk and rock? The answer is Black Violin, playing at the Charleston Gaillard Center at 7 p.m. March 8. They'll be joined on stage by the Charleston Symphony Youth Orchestra.
Black Violin, which consists of classically trained violinist Kevin Sylvester (Kev Marcus) and viola player Wilner Baptiste (Wil B.), was formed in 2004 as a way to expand upon the two instruments' traditional sounds. They wanted to break through the classical music genre. They wanted to incorporate hip-hop rhythms.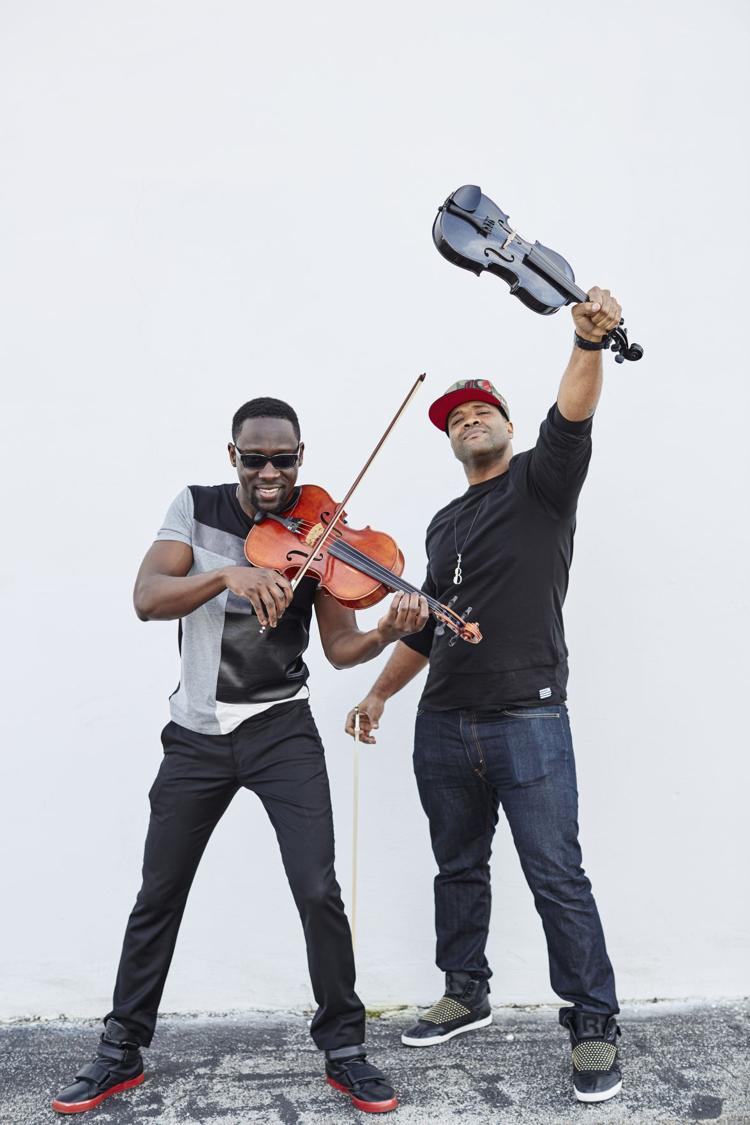 "I think ultimately we wanted to make beats," Sylvester says.
Sylvester, whose musical journey started in 5th-grade orchestra class, didn't recognize the potential to benefit financially from his talents until high school, when scholarships for college became available to him. He snagged one of those and attended Florida International University, where he met Baptiste. But he still had doubts about just how far music could take him.
"College reinforced the classical stereotypes," Sylvester says. "We weren't focused on anything else. I did love violin, but I just wasn't sure I could pay bills with it in the long term."
That's when he started doing a little experimentation. He dabbled in electronic music, movie scoring and production.
"I started messing around with alternative music to get some more knowledge on how to think differently with this instrument," he says.
Electronic music was the catalyst, according to Sylvester, who says the hip-hop beats he and Baptiste incorporate make the music "move" instead of just "loop." At the time, that blend of hip-hop and classical was a new concept. It was the age before YouTube and before multigenre violin players Lindsey Sterling and Damien Escobar.
"Peoples' reactions to what we were doing was, 'I didn't know that could exist,'" Sylvester says.  
Because of their innovations, Sylvester and Baptiste were noticed by some music industry celebrities, including Alicia Keys, who brought them on stage to perform with her during the Billboard Music Awards the year they were founded. That turned into a tour with her and ballooned into collaborations with the Wu-Tang Clan, Kanye West, Lupe Fiasco, Tom Petty and Aerosmith. 
The duo's collaborations, genre-crossing and energy-fueled performances have garnered a wide audience with a range of musical interests. 
"We can perform in any situation, whether that's with Ben Folds in Connecticut or Wu-Tang in Prague," Sylvester says. "We don't conform our performance, no matter what. We play in our same signature style and it always works."
As hip-hop has expanded, so have the sounds of Black Violin, now preparing to release an album of original songs and collaborations.
"We mix Cardi B. with Mozart, Bach with Biggie" Sylvester says. "Hip-hop is freer than ever, and we love just being able to play around with it and trying to blend it with all forms of music."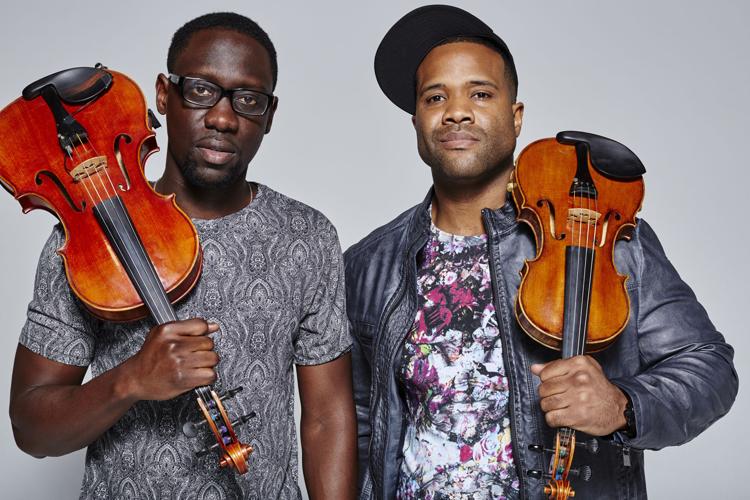 Despite changes in musical tastes and styles, Black Violin's goal remains the same: to appeal to all generations, from "your kids to your aunt to your grandma." 
"Our goal is to push the envelope but keep the net wide," Sylvester says. "Our crowd is diverse, with all kinds of different people from all walks of life, and we like that." 
Tickets for the Gaillard show are $16-$55, available by calling 843-242-3099 or visiting gaillardcenter.org.