The reboot of the popular horror franchise "Halloween" was filmed in Charleston earlier this year, and the movie — which stars Jamie Lee Curtis, Judy Greer, Nick Castle and Will Patton — comes out on Oct. 19 in theaters worldwide.
What fans of "Halloween" might not realize is that most the movie's crew members are from the Charleston area. 
Film and TV production in the Lowcountry has been ramping up in recent years, spurred by locally filmed hits such as the TV series "Army Wives" and the movie version of Nicolas Sparks' "The Notebook." Now, the area is the setting for a bevy of new programs, from Stephen King's "Mr. Mercedes" to "The Inspectors" to "The Righteous Gemstones." 
"Halloween" was the latest large-scale production to benefit from South Carolina Film Commission financial incentives, which have approached $17 million annually for a range of projects that have been filmed across the Lowcountry.
Rough House Productions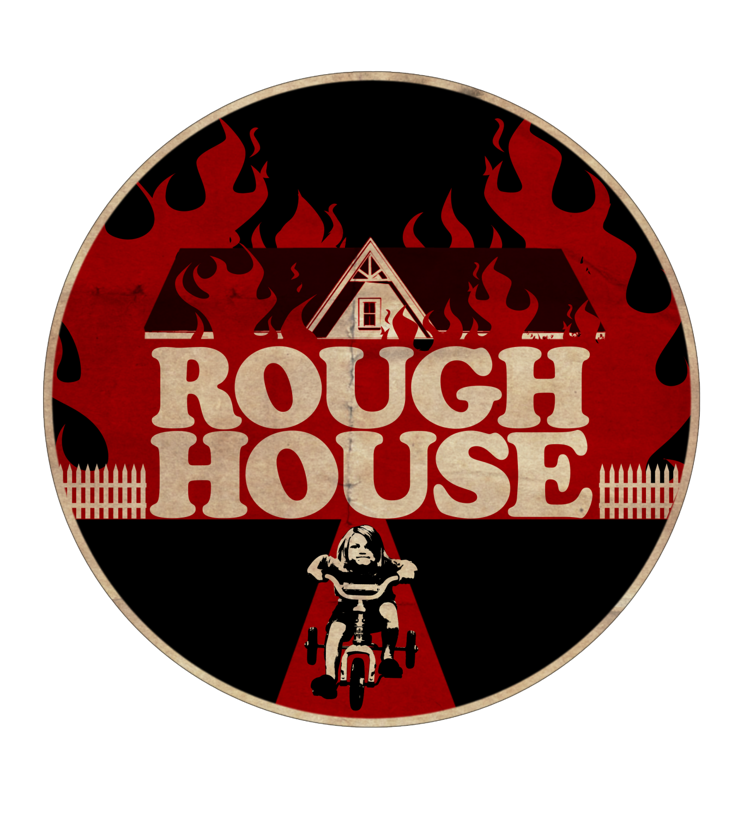 The hiring of local crew to work on "Halloween" can be attributed to Mount Pleasant production company, Rough House. The company was started by "Halloween" director David Gordon Green, "Halloween" co-writer and local celebrity Danny McBride and a film director, screenwriter and producer from North Carolina, Jody Hill. 
Together, they are supporting local talent in the film industry — actors, lighting technicians, makeup artists and others. "Halloween" gave them a chance to make an impact, one felt by first camera assistant Matthew Mebane.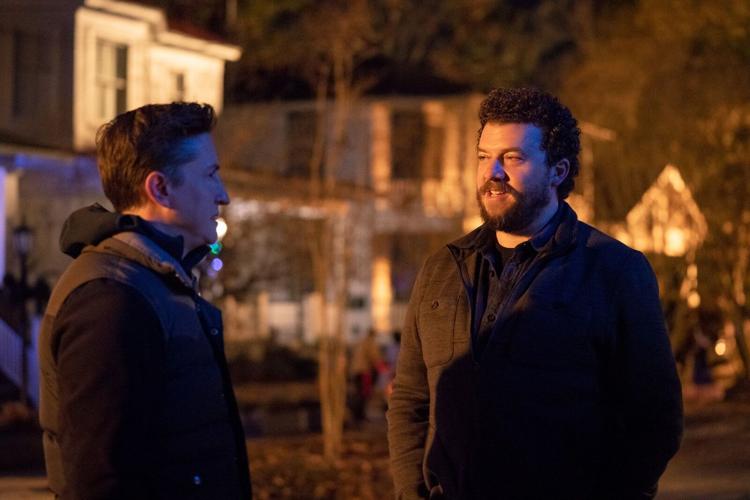 "It's wonderful how supportive David, Danny and Rough House have been of the local crew and community and their desire to see the industry grow here," Mebane says. "They had this dream and they came here and did it. In a way, it's like a homegrown film. They fought to bring it here, and they worked hard to employ as many local people as possible. ... It was fantastic they were able to shine a light on Charleston." 
He adds that other producers of studio films might not realize the level of talent among the artists and technicians who live right here in Charleston. Not all of the expertise lies in Hollywood, and Rough House did a good job of revealing that. 
The curse of 1,000 pumpkins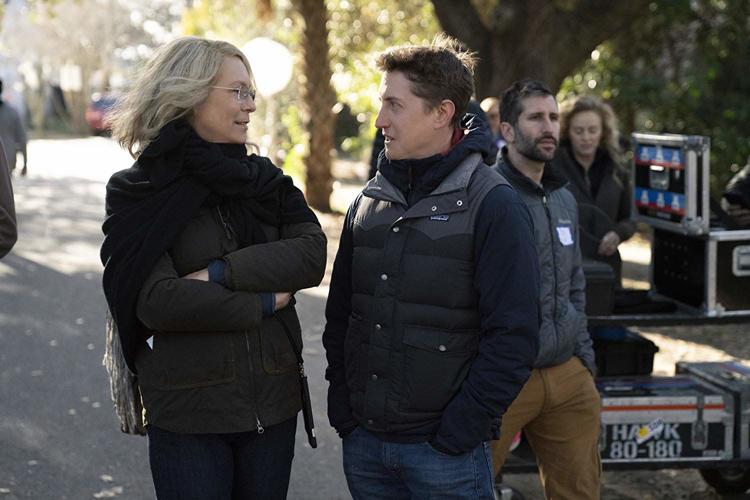 One job that filmgoers might not pay attention to, but is extremely important, is that of the set decorator. This person determines what you see in every scene of the movie, from "life clutter," such as a stack of letters and a pack of cigarettes on a nightstand, to period wallpaper and furniture to the interiors of lockers in a school hallway.
For "Halloween," the head of the set decorating department was Missy Ricker, who has been living in Charleston for a decade. She moved to the Holy City from the Mid-Atlantic to work on "Army Wives," met her husband, a teamster truck driver, on set in true rom-com fashion, and decided to make her Lowcountry move permanent. 
Since then, she's been able to work as a set decorator full-time regionally. She worked on Charleston-filmed supernatural TV series "South of Hell" then snagged the gig of the year: "Halloween."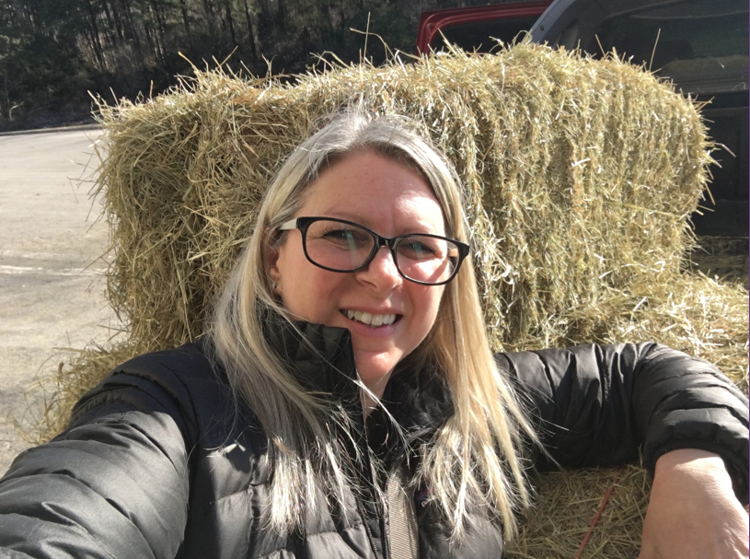 "I kind of like the horror-thriller genre," Ricker says. "For me, it allows for some creative freedom — ways to enhance mood through objects on a set or help set the level of suspense through things that might be in the character's environment that could allude toward their psychological state."
Since "Halloween" was a reboot of the original '78 blockbuster, Ricker had to look into characters' pasts to help re-create details of settings that would make sense and hint at their history. 
Ricker bought locally whenever she could for the film — used furniture on Craigslist, window treatments from M.W. Hunter Custom Design, decorations and costumes from Hokus Pokus in West Ashley.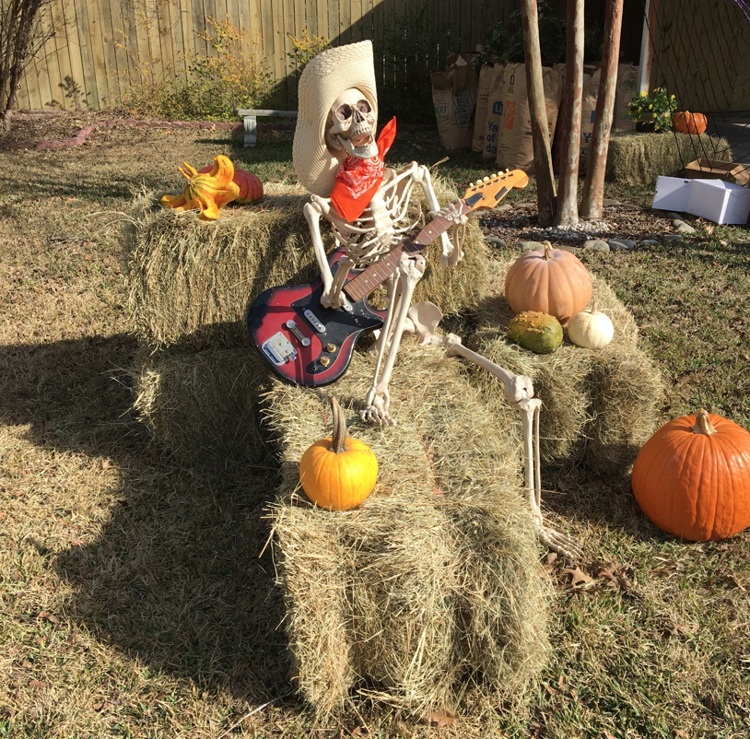 "Outside of what the production itself might be spending on set decoration and wardrobe, there are also the crew members who are housed in hotels or Airbnbs and eating out in restaurants, the catering companies and restaurants bringing in food for the crew and even the local gas stations just filling vehicles," Ricker says of the economic impact of "Halloween" on the Charleston area. 
Ricker's biggest challenge of the film, one that required outsourcing, was finding hundreds upon hundreds of fresh pumpkins in the middle of January. Truckloads were shipped in from North Carolina, and Ricker had to make sure there were multiples of the same shapes and sizes for particular scenes that were shot several times. The team even did research to figure out how to preserve the pumpkins for months. The solution involved elaborate bleach dipping vats in the set warehouse. 
During the filming, Ricker's team troubleshooted problems and worked long days, often 10 to 12 hours, with no weekend breaks, for months on end. She's used to it by now, though, and enjoys the rush. 
"Anyone that works in the industry understands the nature of it," Ricker says. "It's a little bit (of a) different lifestyle, but I love it." 
She said working with Jamie Lee Curtis was great. The actress gave all the crew members an autographed photograph of her in costume as Laurie Strode before filming wrapped. 
Walking Jamie Lee Curtis' dog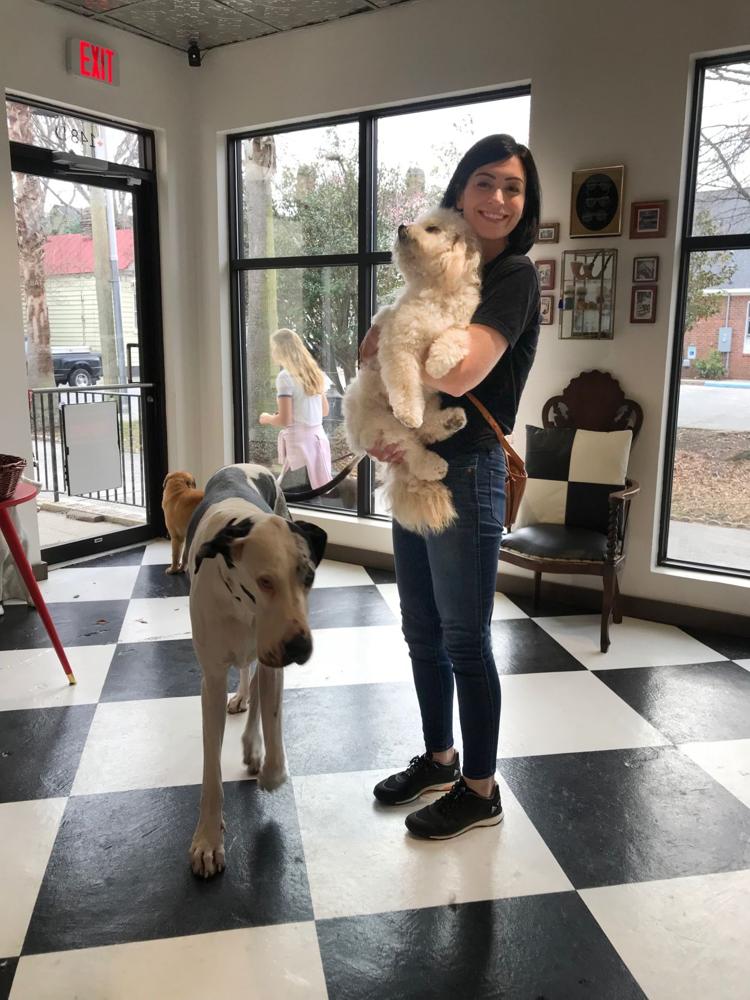 The person who perhaps got to interact with Curtis the most during her time in Charleston was her personal assistant, Charlestonian Brooke Baggott. 
Baggott had done odd jobs in the industry before working with Curtis, from playing an extra in "Magic Mike XXL" to serving as a wardrobe production assistant. The opportunity to work with Curtis was the biggest so far.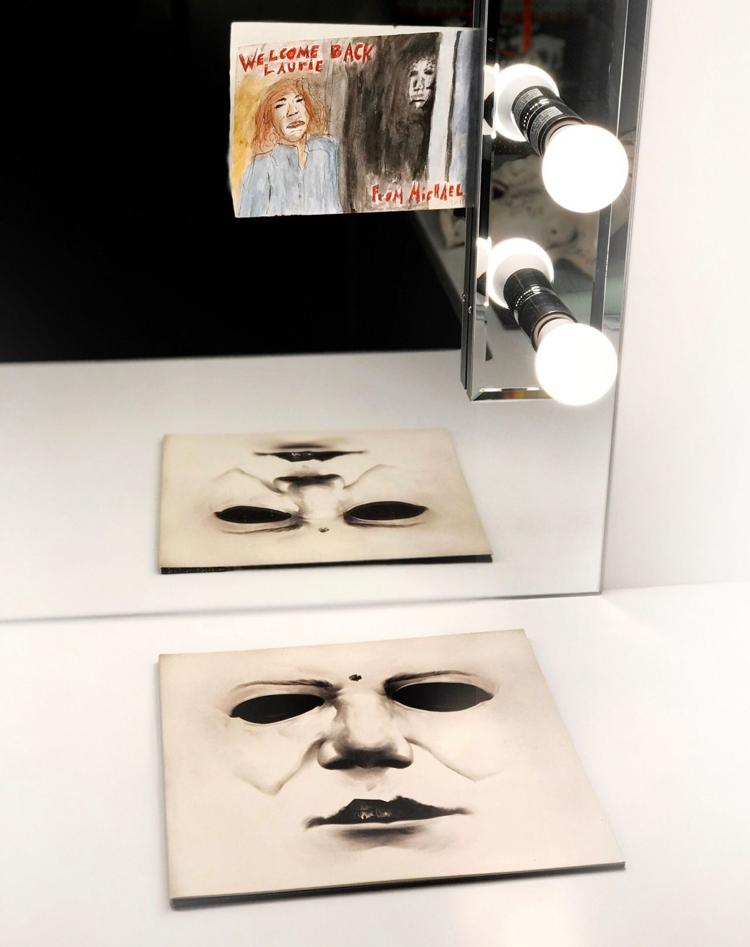 Baggott began texting and calling with the star months before picking her up from the Charleston airport. She soon learned that Curtis' "on time" was 20 minutes early, and that though she had a direct, to-the-point nature, she was also very kindhearted. 
Oh, and Kudu has Baggott to thank for recommending them as the best coffee shop in town — since that inaugural trip for a morning latte, Curtis got a cup from there almost every morning during filming. 
Jamie Lee Curtis sighting at the Kudu Coffee & Craft Beer in Charleston, SC. pic.twitter.com/SVvTpk7tZI

— Nick Bond (@TheWhiteWo1f) February 2, 2018
Baggott's job began by picking Curtis up from her hotel and ended with her dropping her off and maybe running some errands for her at night. But her most important task was making sure Curtis' fur baby Runi was walked and taken care of while Curtis was working. As a fellow dog owner, Baggott was happy to oblige and she appreciated how well Curtis treated her four-legged friend.
Baggott says that, on set, Curtis performed a lot of her own stunts and kept a tight grip on all aspects of the production, which she took very seriously. 
"She's a badass," Baggott says. "She didn't want to sit back and relax."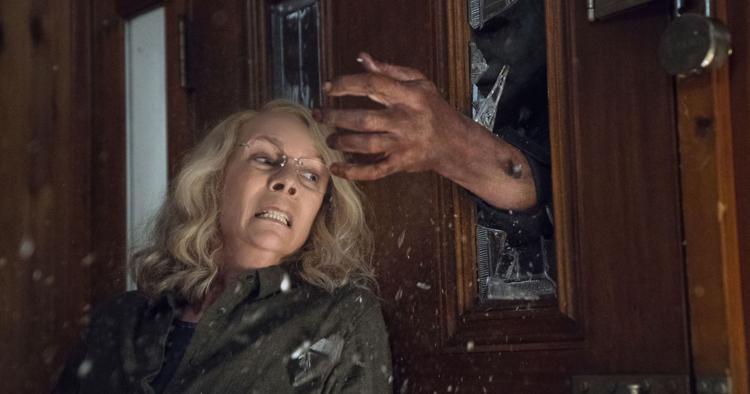 And she was always kind to the crew, particularly the women. 
"Another thing I really appreciate about her is there's a lot of girl power behind her," Baggott says. "She's all about the empowerment of women."
Curtis bought donuts from downtown shop Glazed for Baggott as a Valentine's Day present, an example of one of many gestures of kindness offered during a hectic shooting schedule.
"It was all-consuming, but by far the most exciting job I've ever had," Baggott says of working with Curtis. 
What it's like to be a Haddonfield cop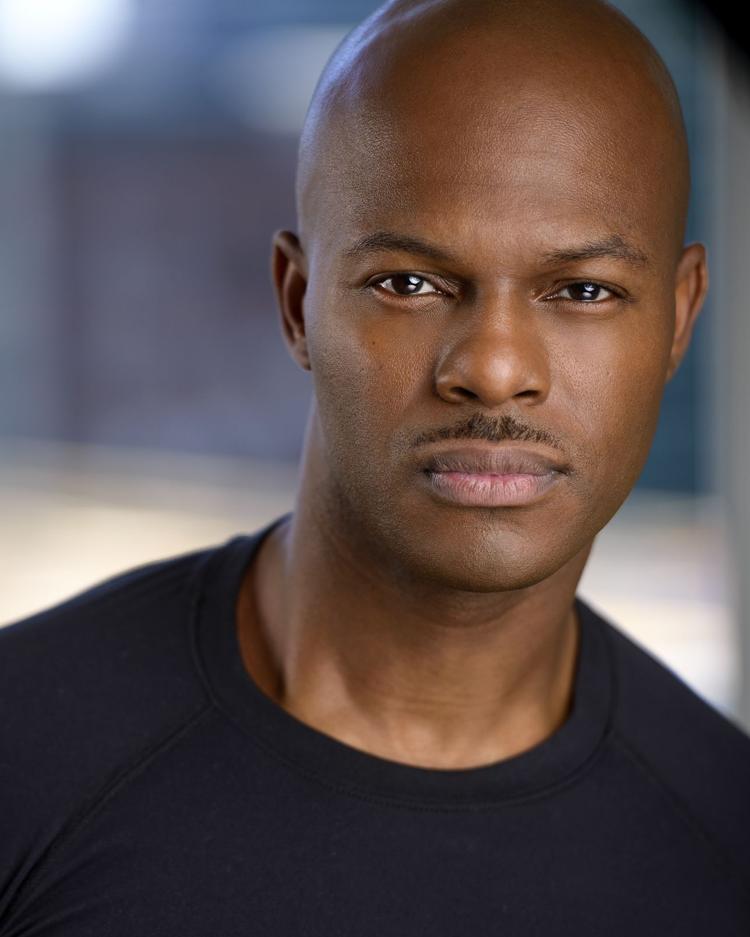 Rob Niter, a Charleston actor who played "Deputy Sheriff Walker," a Haddonfield cop in "Halloween," was also impressed by the demeanor of the actress. 
"She's such an inspiration," Niter says. "It makes me feel good that there are people like that in Hollywood. Like, despite the fact this person has been in the industry for decades, they're still willing to come around and shake peoples' hands."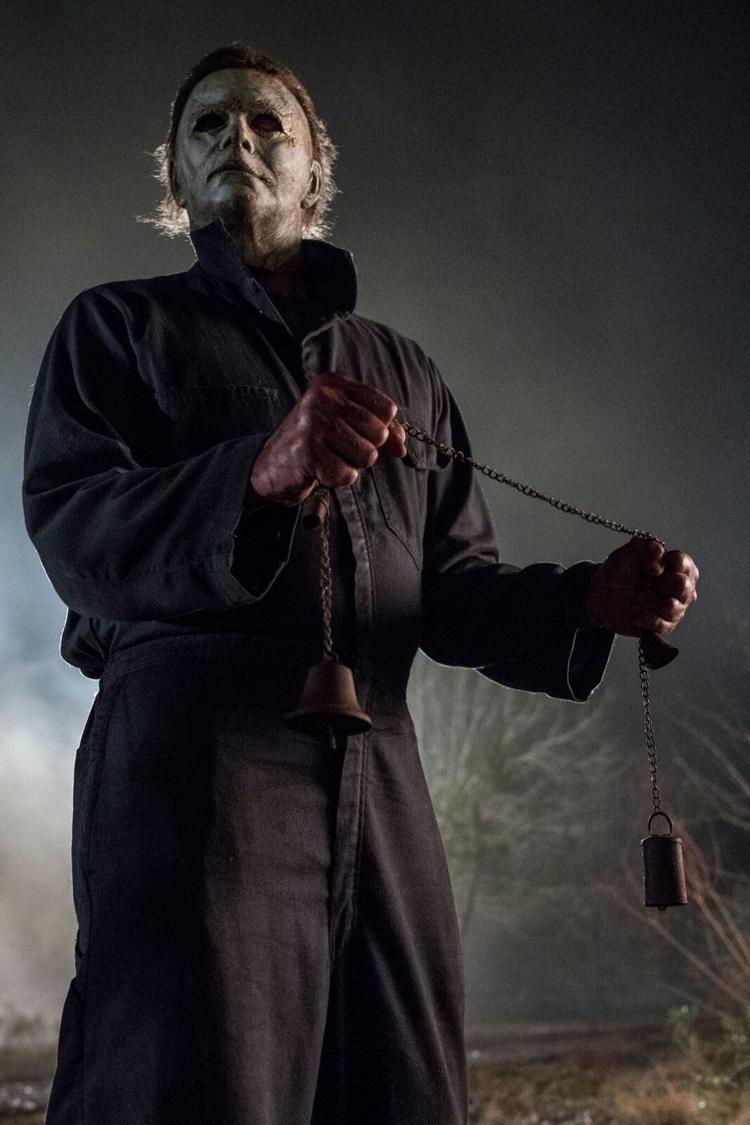 Niter filmed scenes for "Halloween" for about a month, including moments where he showed up after infamous villain Michael Myers had wreaked his havoc. 
"Seeing it in person was very realistic," he says, admitting that he got scared a few times on set. "Anybody walking around with a Michael Myers mask on, with a real knife is going to make things scary. It brings this kind of 'evil spirit lurking' feeling." 
Niter says that networking while on set has led to other opportunities, including an independent horror film that will hit the festival circuit later this year. He hopes more filmmaking of this scale will come to the Holy City soon. 
"We do have actors here in Charleston and a lot of talent here in general, and I think 'Halloween' is helping to prove that," he says.