Eclectic Cafe & Vinyl is closing
Vinyl spinners and coffee lovers might have to find a new space to enjoy both those sweet sounds and sips. 
Garrett Garnos, the owner of the Eclectic Cafe & Vinyl at 132 Spring St., is shutting down the operation and turning over the space to a new coffeehouse. The favorite downtown cafe for poetry readings, comedy shows, live music and some bites and brews is closing May 27. 
Garnos assures that the closure is not for financial reasons but that he never found himself in the position of actually running the property himself. 
On the website, in an open letter to the public, he writes, "In some funny sense, the Eclectic Cafe was really a construction project that got out of hand; I never contemplated remaining its operator. The thrust of the project was the cry of a boarded up, neglected, old building to become something the entire neighborhood could enjoy, and that motivation remains as strong as ever.
"The decision to close the Eclectic Cafe was not a financial one, unless time be stupidly reduced to a commodity, and it would not have been made if I were not confident that the new tenants, Fernando Lange and Conny Ahlgren, share my values and have a vision for the space that will improve upon my own."
The new tenants will be operating a similar cafe within the space that will serve breakfast, lunch, coffee, espresso, pastries, wine and beer. According to their concept, the space also will still include international music, art books and magazines. 
The future of live music and art performances at the space, however, is uncertain.
"Eclectic has been the catalyst for smaller artists and entrepreneurs to share their work with the community," says 9 to 5 Magazine founder Taylor Czerwinski, who has hosted two events at the space. 
"Garrett has helped me and 9 to 5 have a place to grow with genuine intention and support. I don't know where we will go next, but I am very thankful for what we could accomplish there." 
Before closing the current project, Eclectic will be having a vinyl sale starting Monday.
Everything will be 30 percent off what is marked, and another 30 percent of each sale will be donated to The Unspoken Word, a nonprofit local poetry organization that has made the cafe somewhat of a home for readings, workshops and open-mics. 
"Eclectic has been a special and versatile place in Charleston," says Unspoken Word co-founder and local poet Derek Berry. "As for The Unspoken Word, we're keeping our eyes open for what's next. We have shifted through several venues in the past and continue to grow as we inhabit new spaces. Hopefully what comes next retains the magic of Eclectic."
Matt Foley, also a co-founder of The Unspoken Word, adds, "This is definitely a sad loss for Charleston and the arts community. I'm just really appreciative of Garrett and the Eclectic staff, especially folks like Gabriela Natali and Nabil Aasiya-Bey, for creating such a welcoming environment for the poetry community and all the creative folks in Charleston who shared their work at the cafe." 
Local musicians Kevin Church, Becca Smith and Kyle Ray Brooks will be playing a free songwriters-in-the-round event at Eclectic from 8-10 p.m. May 24. It will be followed by a $10 performance by Katie Rose and Pierce Alexander at 8 p.m. May 25. 
For more information, visit facebook.com/eclecticcafeandvinyl.
—Kalyn Oyer
WYLA radio signing off
The Charleston County Public Library will silence its low-power radio station WYLA-FM 97.5 on May 18, citing a lack of resources and strategic misalignment.
"CCPL started the station three years ago with support from a state library grant, and while the station has certainly provided a resource for local artists to share their music, it has not been able to serve a primary function of supporting the library's most crucial role — fostering the flow of information and education," Public Relations Manager Natalie Caula Hauff said in a statement.
Kevin Crothers, the library's media services specialist, has spun the tunes since 2016, when the library secured a coveted federal license to start a 100-watt radio station.
The station was considered part of the library's extended programming. Crothers played lots of music, highlighting local bands. He also hosted live performances in the tiny studio space and programmed a weekly show called "The Charleston Time Machine," featuring historian Nic Butler.
"CCPL ... has several priorities it's working to accomplish, as part of its strategic vision — programs and projects that are more aligned with our core mission such as outreach and programming," Hauff said in her statement. "We are grateful for the support we have received from our listeners."
WYLA is one of two low-power stations in town. The other, OHM Radio 96.3 FM, features unorthodox programming and also offers a platform to local musicians.
—Adam Parker
Sony to distribute Walter Brown's upcoming album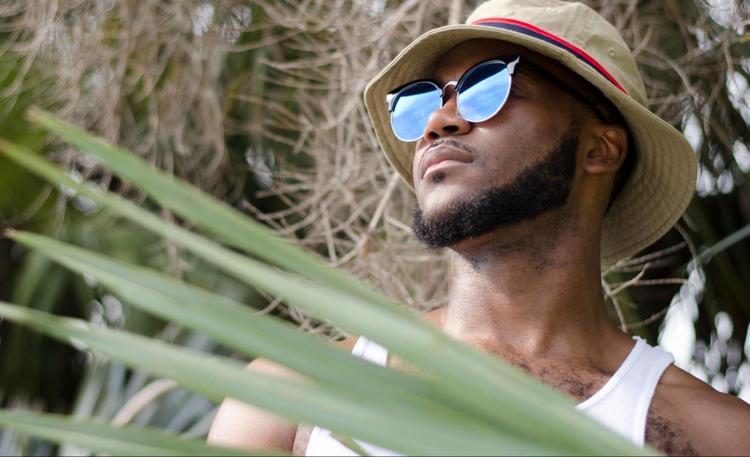 For the Charleston music scene, big corporation names like Sony rarely exist as a viable possibility. However, local rapper Walter Brown has managed to tap into the vast conglomeration that includes labels such as Columbia, Epic and RCA Records. 
Though he hasn't officially been signed to any of those labels, Sony will be distributing the local rapper's upcoming album "IMOW (In My Own World)." The album, which has been a year in the works, has a June 30 release date.
As a part of the distribution deal, Sony will handle digital streaming promotion and marketing. The company will be pitching his music for films and commercials along with securing placement on online playlists.
In the age of digital music consumption, these tactics are vital to getting music heard by the right people and ultimately making money for artists. 
"I was one of the artists they decided to take a chance on, and I'm excited to see what comes from it," says Brown, who recently performed at Austin music festival SXSW. "I don't want to get my hopes up too high, because you know how these things go, but I am taking a step in the right direction." 
Brown's "in," so to speak, came from his business connection with Anthony Bucher of Hitmaker Services, a company focused on building streams and digital awareness for music. 
Sony, along with Atlantic, Universal, RCA, Warner, 300, eOne and other huge names in the industry are Hitmaker clients.
"Depending on how it goes, anything is possible," says Brown. 
 —Kalyn Oyer