In her studio, designer, painter and teacher Cory McBee doesn't hold anything back. It's a spot where creativity, artistic evolution, and an occasional dance party collide.
Wait. What?
"When I get frustrated, I put on really loud music and just dance," she laughs. "And my daughter loves to dance, too. To me, music has always been a way to relieve stress and get out of my own head. I recommend it to everyone."
I'm not much of a dancer, but McBee could probably persuade a wallflower to cut loose. In conversation she's electric and invigorating, with a head and room full of ideas and not nearly enough time and canvas to capture them all.
A College of Charleston graduate, McBee earned a degree in fine art, a subject she spent her childhood leading up to.
"I was always horrible at anything but art," she says. "It always came very naturally and easy to me."
Artists, however, often face a familiar challenge: money and career. So, McBee did a 15-year stint as a graphic designer, eventually earning a Master of Fine Art degree. But she put her paintbrush down until a teaching job at North Charleston High School provided two important cues: summers off and no excuses.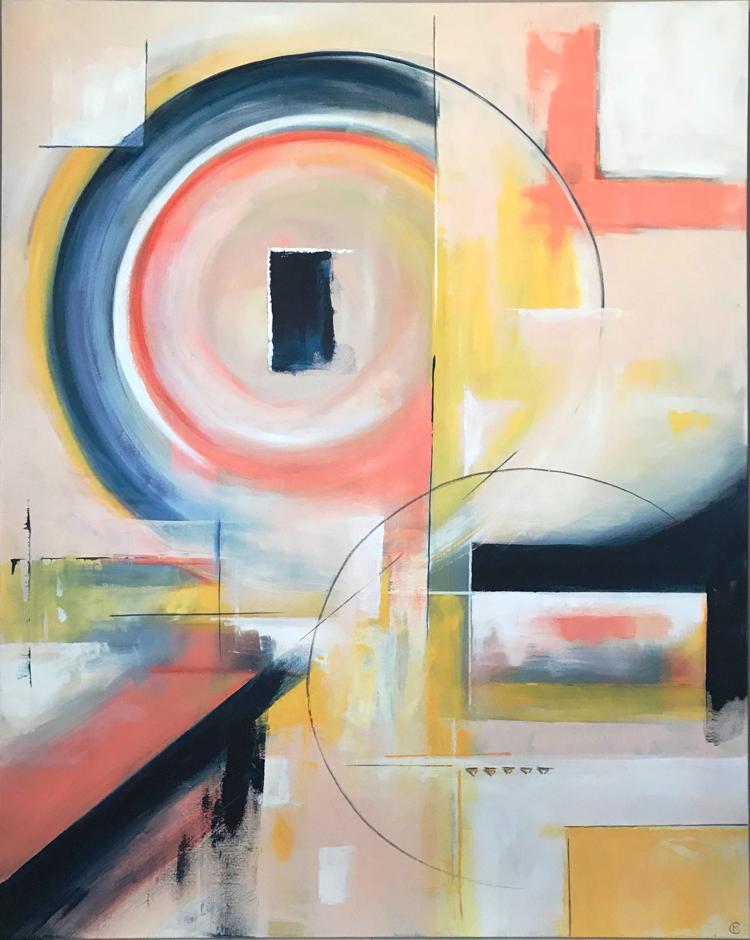 "There was a 15-year span from the time I graduated college until I picked up a paintbrush again," she says. "I knew I wanted to go back to painting, but there was fear or something else that kept me from doing it. But I didn't have any excuses in front of me anymore."
So, she started painting again. And everything was ... just OK.
"It was fine, it was pretty." She says "pretty" as if were an offensive description. "But it was not fulfilling."
In a shift that few artists can complete successfully and quickly, she set out and abandoned the style of realism she painted in college.
"My current style is a far evolution from where I started," she says. "Realism has always been easy for me to do, which is why I have a tendency to push away from it. Creatively it's not just fulfilling for me."
Simultaneously eclectic, abstract and progressive, her work is captured fittingly in her brand name: Modern South.
McBee's paintings capture abstract interpretations of coastal scenes and marshes by filling the canvas with wildly brilliant color and geometric shapes. But her work exceeds simple descriptors such as "abstract" or "coastal." McBee's paintings are sharply focused, each one a punch of color and light that suggest, and require, multiple interpretations.
"I wanted to create something people would respond to," McBee says. "But I went abstract to bring my personality to it. I'm going to do it my way, not in a way anyone else is doing."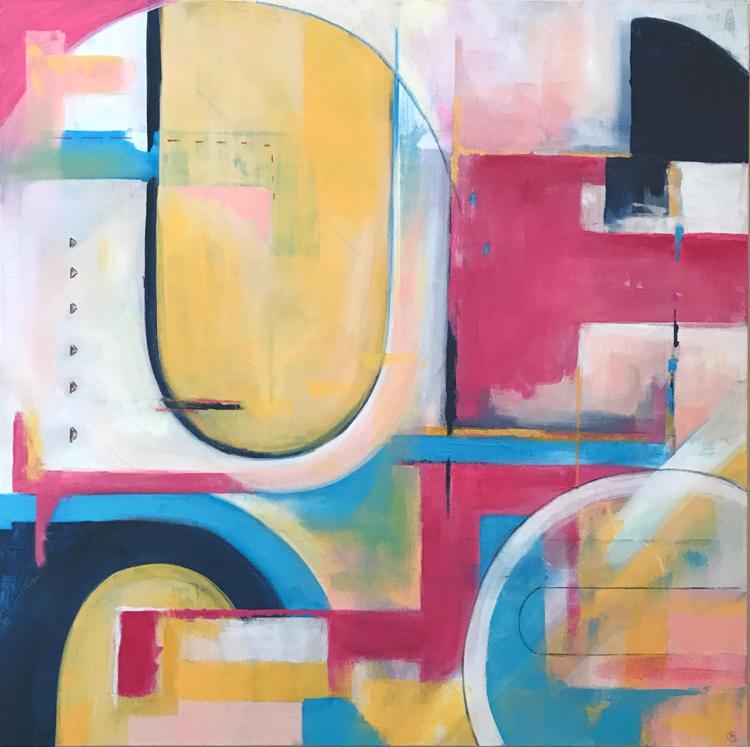 Breaking through takes time and practice, however, and this was a "challenge" McBee faced when trying to bridge her current style with her graphic design background. Her creative restlessness can be a big motivator, too. She's not afraid to try new styles or combine current ones, even if the results don't work out as expected. She would rather take a chance than play it safe.
The results have worked well, so far. She's been included in USA Today's "10 Best" feature, her work is featured at Trager Contemporary and Mitchell Hill, her fall show is just around the corner, and her Modern South studio output continues to garner attention and praise.
"I'm constantly evolving what I do and how I do it," she says. "I'm sure the work I produce 20 years from now will be so different than the work I'm producing now. And I'm OK with that."
The work may be different, but McBee's creative spark, and her dance parties, will remain.
View Cory McBee's work online at www.modernsouthstudio.com.
Reach Scott Elingburg at scott.elingburg@gmail.com.