Looking back on the past year was never an exercise I found helpful, but I love to hear about events that defined the year for others.
And in that spirit, I asked a few artists and gallery owners to look back on 2017 and pick out one or two defining events of 2017.
Unsurprisingly, they picked events that showcased the bonds that art forges and the way our community works together. Here's to 2018 and many great events to come.
Sarah Miller
The Miller Gallery, owner/curator
In hindsight, opening the gallery in the middle of summer may have not been the best idea. But I'm incredibly grateful that the Charleston community kept the gallery bumpin' through the hot months. Our grand opening reception was a night I'll never forget. I had not yet gotten our split-system installed, so the A/C was close to nonexistent that evening and we were coming off a day that hit 98 degrees. But more than 300 people came throughout the night, with people flowing out onto East Bay Street and greeting the next swarm of people coming to join us. It was an overwhelming but beyond joyful night celebrating the gallery and my vision coming to life. I think I cried tears of joy at least 10 times that day. 2017 will forever be a beautiful benchmark for Miller Gallery.
Susan Irish
Fabulon, owner/curator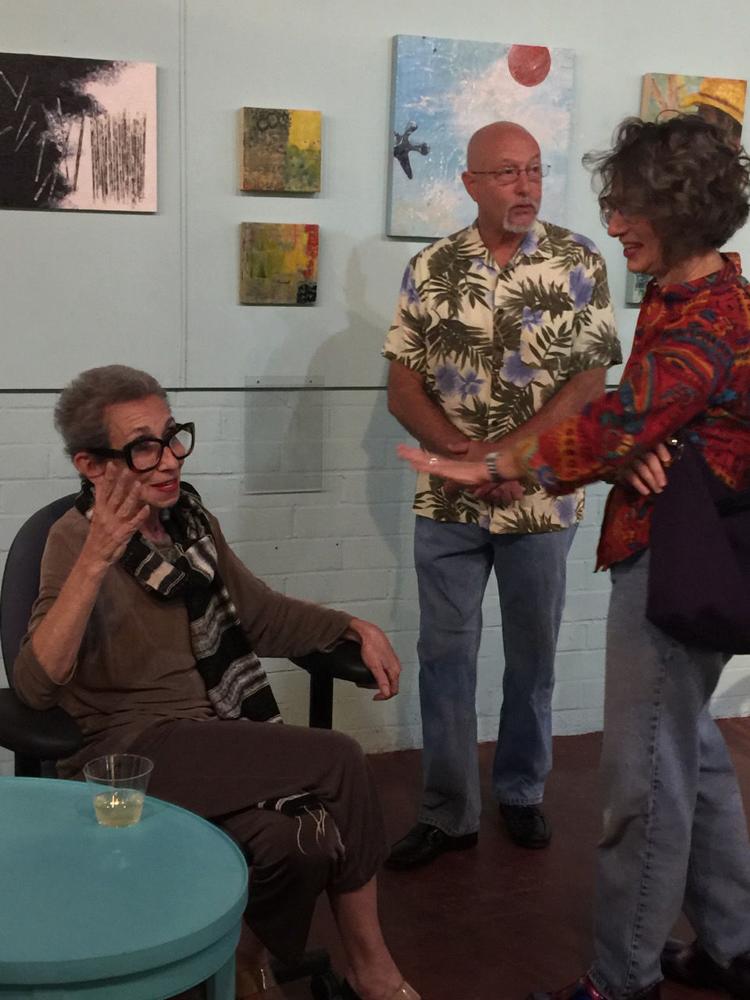 I still get the chills every time I think of our "We, the People, How Artists Respond to Racism" show. So many people shared visions of unity. Work from around the nation, black and white, young and old, professionals, including the work of Janet Braun Reinitz, world-renowned muralist and former Freedom Rider. Janet would join us again in October for "Ladies Who Go There," a traveling postcard show with messages of social justice.
And Meyriel Edge's contributions to "Tribute," about musical lyrics as influence on art; her epic pieces about the Beatles made grown men cry.
Joyce Harvey
Lowcountry Artists Gallery, artist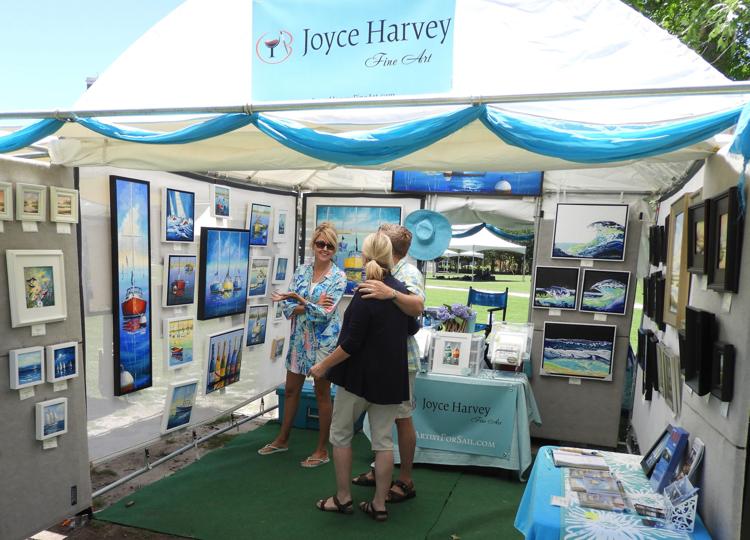 My best memories of being an artist in 2017 is having the opportunity to connect with perfect strangers through art. It is a very special and profoundly rewarding experience and the Piccolo Spoleto Outdoor Art Exhibition is my favorite way to do this since I don't get the privilege to meet many collectors who usually find my work in galleries.
Piccolo Spoleto is simply an amazing 17-day outdoor art festival, an adventure. It is like an art-emersion day camp where artists and art enthusiasts can share and grow though common interests. We don't see many children come though galleries, but many families visit the festival, and interacting with children through art is a joy. I ask kids to sign my guest book by drawing a picture. I've never been turned down yet and I treasure the book and the memories. I have great friends at the event. We hang out painting, sharing stories and experiences and, best of all connecting, with perfect strangers. All though the magic of art.
Allison Williamson
Charleston Artist Collective, director
2017 was an exciting year for us. We launched the Capital Artist Collective in January. Throughout the year, we collaborated with amazing brands who support local artists like Serena and Lily, One Kings Lane, Garden and Gun, Hampden Clothing, Lizzie Fortunato and Sid & Ann Mashburn. We are also celebrating the one-year anniversary of our studio in Mount Pleasant. And we donated over $35,000 to local charities in Charleston, Atlanta, Nashville and D.C. We feel so fortunate to work with amazing artists and clients!
Lese Corrigan
Corrigan Gallery, owner/curator
It has been a "best" year of art memories for me with a huge range of experiences. From studying the Cycladic sculptures in Greece and learning to carve marble from a young artist on an island in Greece to moving the gallery to a new space on Broad Street with a great garden that attracts artists. Presenting at Pecha Kucha 27 with all those other wonderful creatives and learning more about them was a real treat. We are so lucky to be in such a beautiful place with so many artists and collectors who appreciate it and are inspired by it.
The appealing, inspiring shows of glass works by Nancy Langston and that of visiting artist Meg Page, with her strong watercolor creatures and botanicals that drag people in off the streets. Eye candy for the heart and soul lives! And not to leave out the wonderful show at the Gibbes Museum at the beginning of the year: "History, Labor, Life: The Prints of Jacob Lawrence." The presentation with works showing the artist's notes and changes as the printmaking process developed was incredible and something we don't always get to see.
On the other side of best, I can't leave out nature's art of storms this year teaching us that we must tread carefully and protect what we have: our environment, ourselves, our homes and our art. These life challenges provide more fodder for creating.
Reach Scott Elingburg at scott.elingburg@gmail.com.