With podcasts on the rise as a form of entertainment and media consumption, more are emerging right here in Charleston.
Ranging from conversations about food to music to business, the Lowcountry's podcasts are delving deeper into interesting topics, and PinkMoon After Dark is no exception.
One of the Holy City's newest podcasts, PinkMoon After Dark is not only available as an audio and video stream but is recorded live in front of an audience at the South of Broadway Theater in North Charleston. The first bimonthly, hour-and-a-half-long podcast took place in November, featuring Michelle Mapp, former CEO of the S.C. Community Loan Fund. The second will take place Saturday, featuring local rapper and social activist Benny Starr.
Founder and host Thetyka Robinson's goal is to facilitate deep, meaningful conversations within the community. 
"I was having great conversations one-on-one with my friends and other people I had met," Robinson says. "I wished their perspective could be heard by others."
So last year, she began developing the concept for a podcast that could add value to those conversations and share them with more people. 
"I am a deep thinker who's all about meditation, prayer, thinking, writing and learning in a conscious space," she says. "And often, with someone else (especially someone else who is in the spotlight), we don't allow people to go deeper. But I want to allow that."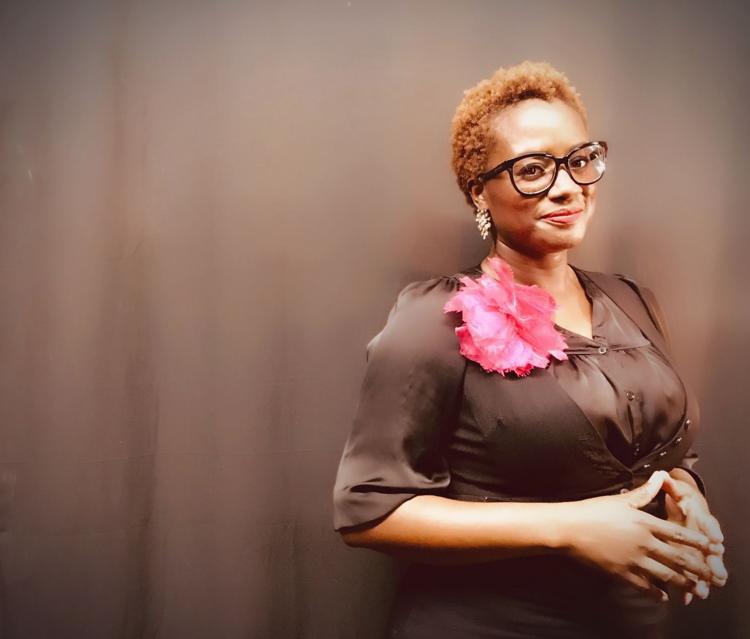 That's why she doesn't announce her guests' job titles or accolades to introduce them. She lets them instead talk about the things that make them tick and the things that move them. 
"It's spirit-led because it's something greater than me," Robinson says. "I'm just the vessel." 
Robinson doesn't give her guests the questions she's going to ask ahead of time, like a typical podcast or talk show might. Instead, her goal is to create an authentic conversation in the moment to emulate the genuine, impromptu talks she has with her friends all the time.
The answers aren't rehearsed, and the guests might be caught off guard, though Robinson says her job is to make sure that her questions maintain their trust, reputation and integrity. 
"They show up and say yes to conversation," she says. "It's amazing to see people want to be vulnerable. They have to trust me with their story." 
And her focus is to showcase peoples' voices that might not typically receive a platform. That's why most of her guests are people of color.
"One of the reasons PinkMoon After Dark was created was to answer the call to the authentic voice that was missing for people of color," Robinson says. "As a person of color who loves culture, community and authentic dialogue, I wanted to bring what I often experienced in other communities outside of Charleston." 
Robinson, who spends a lot of time in Atlanta and other big cities, says another one of her goals is to bring people from out of town to South of Broadway.
"It's deep-conscious dialogue," Robinson says. "And I want to introduce Charleston to that and introduce some people outside of Charleston to the rich energy and culture here as well." 
The South of Broadway Theater is a fitting location for those live conversations. The intimate space, which only holds around 80 people, makes audience members feel like they are part of the discussion. And it has also inspired audience members to get involved. 
Since the first podcast, Robinson says that several people have reached out to her wanting to "tell their truths." She has a running list of potential upcoming guests throughout the year. 
The next live podcast recording with Benny Starr will take place at 8 p.m. Jan. 12, and tickets are $15. That money goes back into Robinson's equipment costs and future shows.