As far as I'm concerned, summer starts the last day of school. For many of us, that means it's time to enjoy all the joys (and anxieties) the season brings. From books to bodies and family celebrations, these subjects and more are captured in the start of what looks to be a expansive and expressive summer of art in Charleston.
After a second-place win at the huge Artfields Festival this year in Lake City, Kristi Ryba exhibits her visionary work at the Corrigan Gallery this month. The gallery has represented Ryba for nearly 13 years, during which she has picked up many awards and recognitions. Her installation exhibit, "Chapel of Perpetual Adoration II," not only has a great title but also a strong quality of work within it.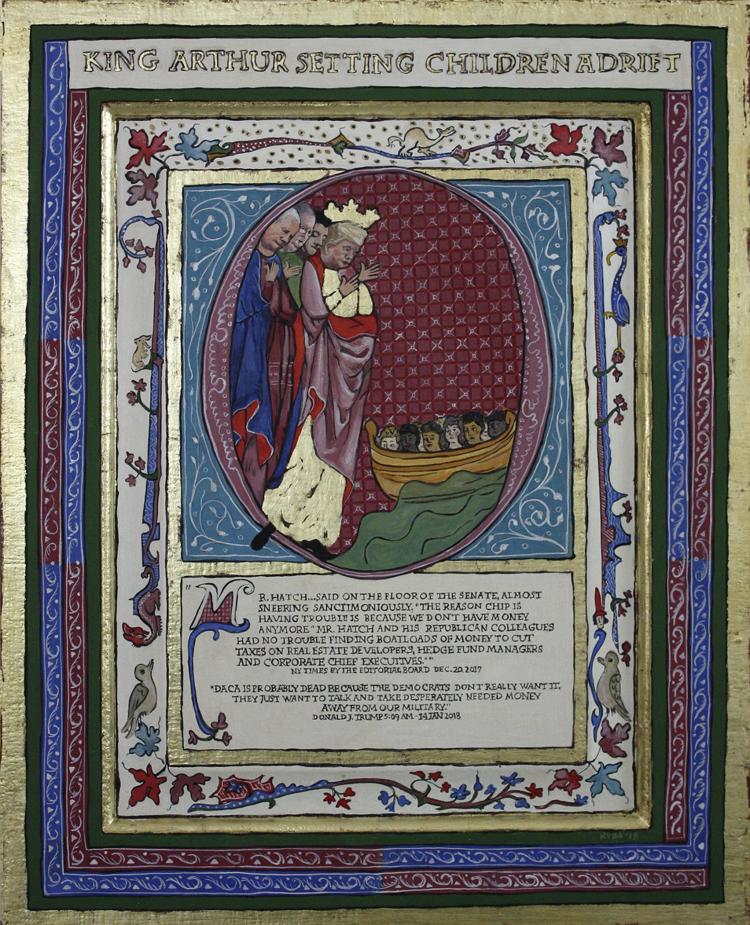 Ryba transposes older, Medieval text and images into a consistent and relevant comment on politics and discourse and she doesn't back away from using art as a vehicle to streamline a message. If the message wasn't accompanied by such talent, however, it might be hard to hear. But Ryba has both the message and the talent. And combined, they create a true production of contemporary art.
The Southern may not have a building to call its own but that hasn't slowed the momentum at all. In an exhibit curated by Erin and Justin Nathanson and on display at The Vendue Art Hotel gallery, "Family Ties" bring three artists together for their first exhibit as a family.
Mary Edna Fraser, Reba West Fraser and Labanna Babalon bring their diverse and distinct talents together for a show unlike any other. Together the artists (Mary, the matriarch; Reba and Labanna, the eldest and youngest, respectively) emerged from a home where art and engagement was plentiful, and the influence of art was practically embedded in their genetics.
Where Mary's oil paintings are rich and colorful, Reba offers a mixture of mediums including patterned ceramics and paintings. And performance artist Lebanna adds an extra dimension with art that is made with a similar voice yet entirely unique. In other words, exactly like a family.
Gallery 26's hours are 10 a.m. to 7 p.m. daily. The Frasers will be presenting a gallery talk during July at a date to be determined.
Ellis-Nicholson Gallery's June exhibit, "Conversation With the Figure," from artist Laurie Yeates Adams, is a deeply stirring collection of form and beauty. Adams' oil paintings are simultaneously contemporary and abstract yet grounded in the most fundamental of all subjects: the human figure. Dark lines and heavy texture float on canvas in an ethereal manner, as Adams keeps her brush trained on atmosphere and shape.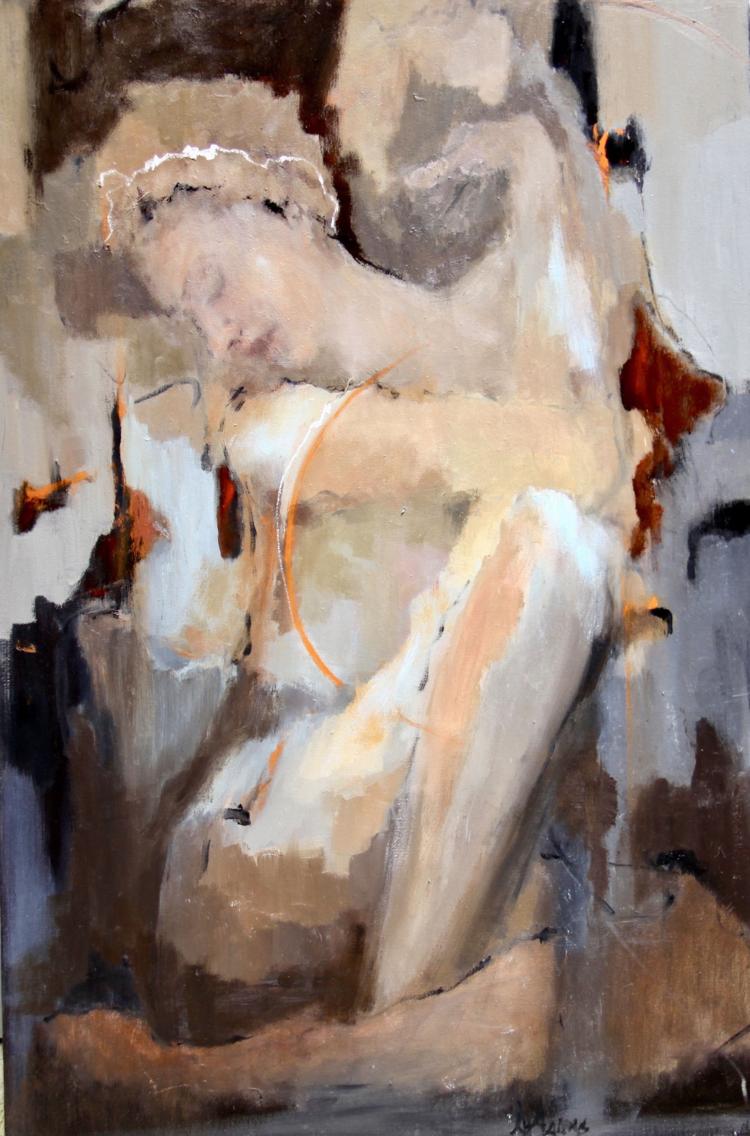 "I am interested in who we bring forth and present in our conversations and how honest are we in revealing ourselves," the artist said in a press release. And her honesty is on full display in the gallery's exhibit.
Finally, in a most moving exhibit of the year, assemblage artist Robin Howard shows her work, "She Promised to Bring Her Books," at the Saul Alexander Gallery. As a child, Howard had no access to books because of her family's beliefs, but that all changed dramatically the day the bookmobile arrived.
Now Howard is telling her own stories through art. And each piece is a new adventure that invites viewers in and allows them to create their own journeys. With an exhibit of this gravity taking place at a library, its significance cannot be overlooked. See the exhibit, then check out a stack of books to start your own summer journey.