Louise Nevelson is an art history icon known for creating vast monochromatic sculptures and room-filling installations with powerful narratives within them.
The Russian emigrant immersed herself into the New York City male-dominated art scene in the early 1900s, equipped with the creative ideology that "I have made my world and it is a much better world than I ever saw outside."
And now, 30 years after her passing and 35 years after Nevelson's one-person exhibit "Louise Nevelson, Sculpture" first filled the main gallery at the Gibbes Museum in Charleston, three contemporary women artists continue to honor her legacy.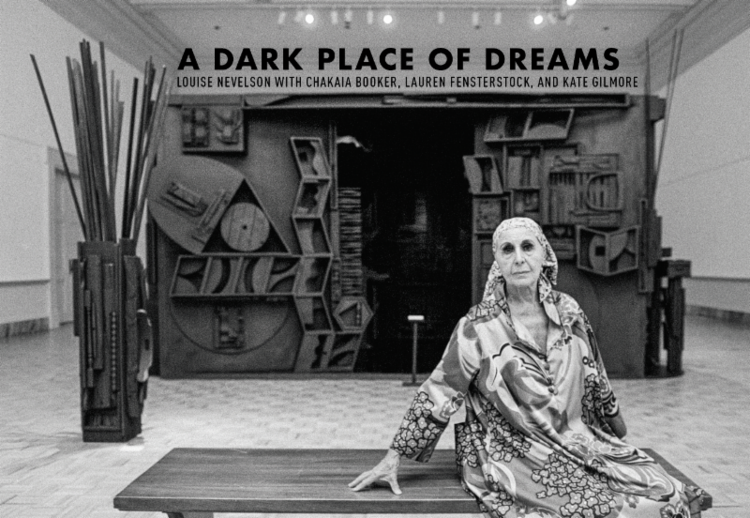 Lauren Fensterstock, Kate Gilmore and Chakaia Booker celebrate Nevelson's lasting impact by utilizing a characteristic technique of assemblage — in provocative ways.
The result is "A Dark Place of Dreams," a macabre exhibit with somber black volumes and complex textures and surfaces that echo the scale and enigma of Nevelson's works. 
"Going to art school in the '90s, she was one of the few women we looked at in our curriculum," contributing artist Lauren Fensterstock of Portland, Maine, says of Nevelson. "It's really exciting to be a part of this, as a female artist. I like to think she and I are interested in a lot of same things. I always imagine that we would have a great dinner party."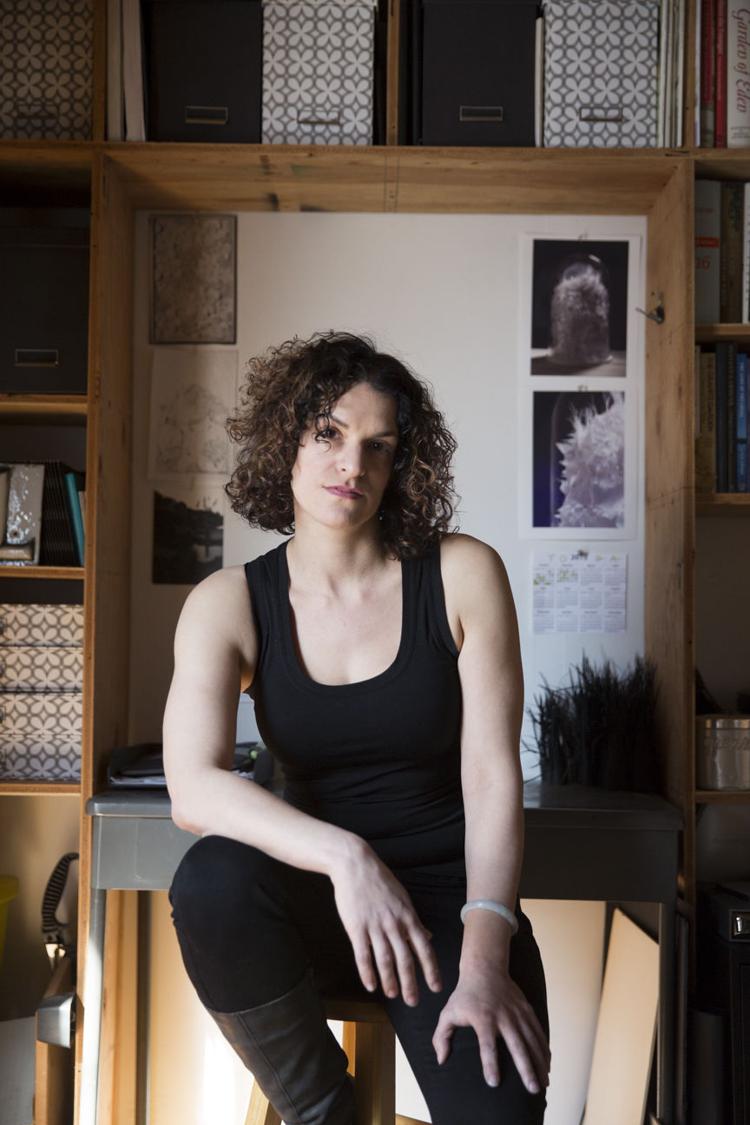 Fensterstock's personal artwork is reflective of the very Maine coastline that Nevelson was also exposed to during the time she spent at her childhood home in Rockland. Using seashells, painted both glossy and matte black, within inverted and upright sandcastle (or rather, drip-castle) structures is one way Fensterstock incorporates that landscape into her art. 
"Shells touch a lot of lives," Fensterstock says, noting how many people pick them up as souvenirs after a beach trip as a vacation memento. In fact, a recently deceased family friend from South Carolina left behind the seashells she had been collecting for upwards of 30 years from Palmetto State beaches for Fensterstock to incorporate in her artwork. 
In addition to shells, Fensterstock integrates a variety of feminine craftworks into her sculptures.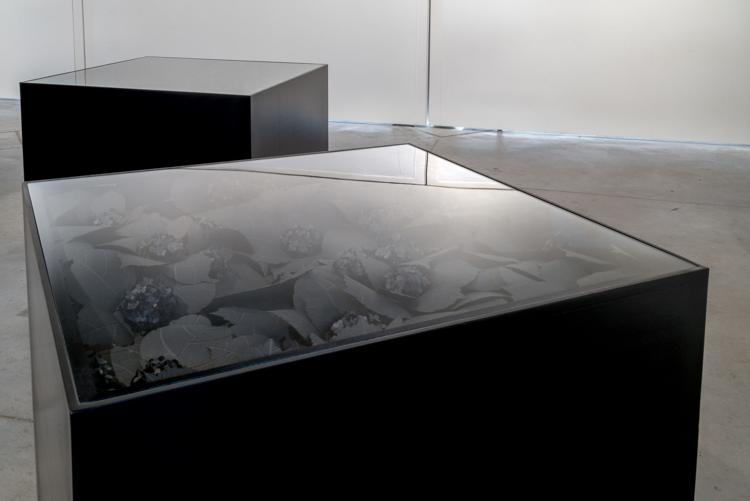 "The art world is getting more diverse, but it used to be an often male-dominated field as far as who's getting major museum shows," Fensterstock says. "My work in particular uses a lot of female-specific crafts like paper curling, shellworking and other 'arts of the parlor,' which were never given the heroic status of painting and sculpture. For me, that's an important part of the work, not just highlighting women's arts but reconsidering them as part of the art canon."
Kate Gilmore, a New York City artist who also spent time in Maine when she was getting her undergraduate degree, has a more of a stark urban quality to her creations than a romantic seascape.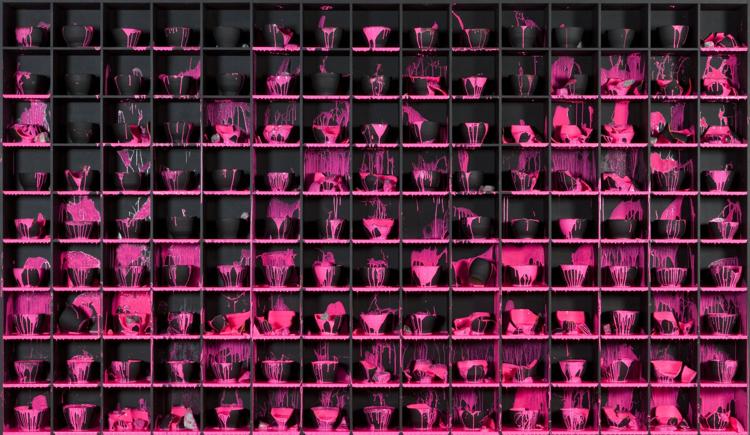 "Rock Hard Place," which is part of "A Dark Place of Dreams," is a large installment of black shelving and ceramics. Once that part was installed, Gilmore threw rocks into the pottery that then exploded in hot pink colors. 
"A lot of that piece is about something that looks one way but then, on the inside or outside, reveals itself in a different light," Gilmore says.
Compared to more audience-involving installation pieces, Gilmore says her contributions to "A Dark Place of Dreams" are more like large, all-encompassing sculptures.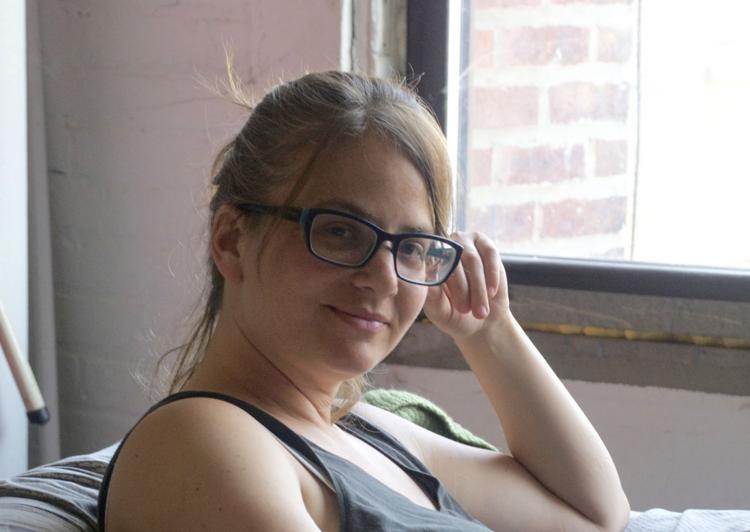 "It's taking over a big part of space but not necessarily made for an audience member to go inside of it," she offers. 
Gilmore says her own Nevelson influence can be revealed through compartmentalizing materials and the organization of structures. It's more about making sense of the chaos around her, something Nevelson left a lasting legacy doing.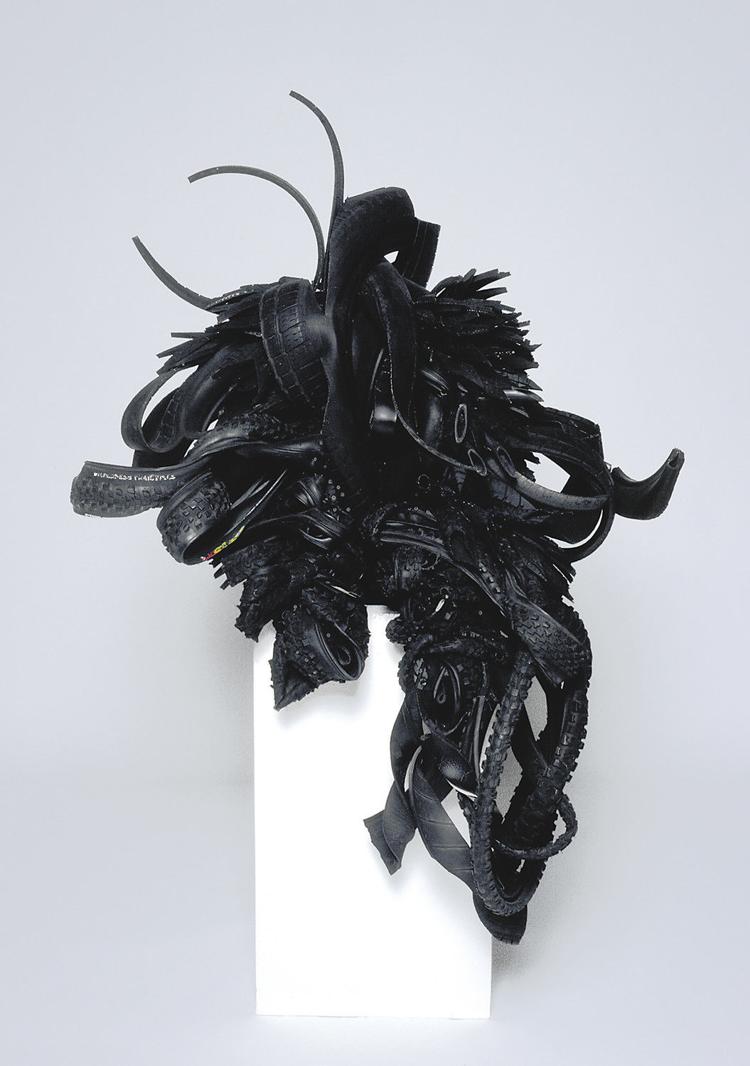 Chakaia Booker, known for her environmental sculptures that address the struggles and victories of human aspiration, is the third artist featured in the Nevelson exhibit. In her piece "India Blue," Booker has warped tires and wood to create an almost feathery display that's still haunting.
The menacing, obsidian "jagged flower" will be on display at the Gibbes along with Fensterstock and Gilmore's sable odes to Nevelson. 
Organized by the Museum of Contemporary Art Jacksonville, "A Dark Place of Dreams" will remain on display at the Gibbes through Jan. 6.