I said it. Philly's of Summerville has the best cheesesteak in the area, and you owe it to yourself to go there. But if you're not near Summerville, there are other options closer to Charleston that are worthy of your time and money.
The biggest disappointment of Steve Carllucci's life might've been when the Philadelphia Eagles won their first Super Bowl championship and hi…
You might wonder where I get my Philly cheesesteak cred, so I will tell you that I have a distinct food memory of this iconic sandwich. I was born right outside of Philadelphia in Upper Darby (where Tina Fey is from!) and lived for the next 12 years in New Jersey.
When we visited my grandparents in Philly, we'd stop at Exit 3 on the turnpike because it had our family's favorite steak sandwich place. I ordered mine "wid" onions. I didn't like cheese back then and didn't know they were called cheesesteaks until I moved South as a teenager. 
827A Folly Road, James Island. $10
Donald Strong is an energetic, fast-talking man from Philly, and he's excited to be serving up a fantastic Italian hoagie at his James Island sandwich shop. He also does a mean cheesesteak, but because he uses aged provolone, the taste and flavor is quite different from the classic.
The sharp cheese adds a depth that melds into the flavorful roll, which is studded with sesame seeds, an option that is indeed found at some cheesesteak shops in Philly. He won't give up where he gets his bread, because it's always about the bread with these guys.
Since opening in March, he has quickly become a popular destination, with a line out the door at lunch. For $12, you can add prosciutto and get the steak named for Eagles quarterback Nick Foles.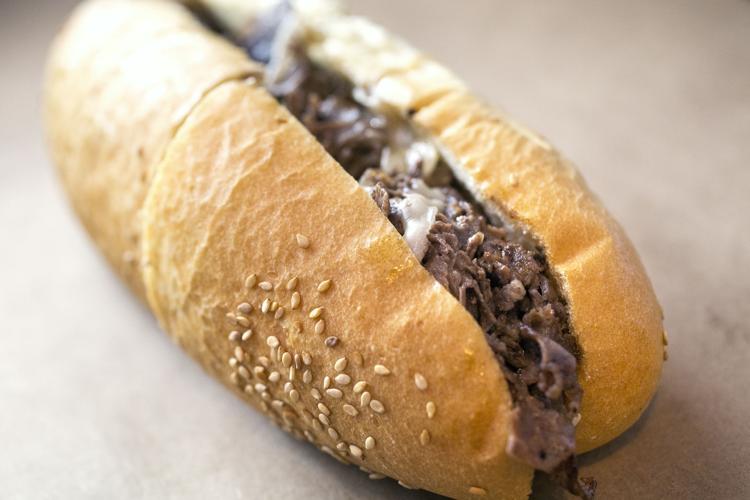 2 Avondale Ave., West Ashley. 8-inch: $9. 12-inch: $11.
You can't write about cheesesteaks and not include DB's. Danny Bailey operated DB's on Folly Road for years but then closed up shop for a couple years, returning in March 2017 with a new location in Avondale that is bright and clean and churns out a lot of cheesesteaks. Bailey is a third-generation cheesesteak restaurateur from Delaware who knows how to make a good steak. He uses sirloin and Amoroso rolls, and lets customers pick provolone or American cheese. (Pro tip: American is the best because of the gooey texture it provides. Trust me on this.) You should also get the fries here with Old Bay seasoning. Good stuff. 
467 King St., Charleston. $6.75. 
Perhaps the best thing about AC's respectable cheesesteak, made with chipped ribeye, American cheese and an Amoroso roll, is that you can get it until the kitchen closes at 1:30 a.m. AC's is a classic downtown Charleston bar on King Street that does what it has always done, welcome anyone and everyone in to hang out and stay up all night. The food is here is excellent bar food and their cheesesteak is a standby for me. It's also a deal at $6.75.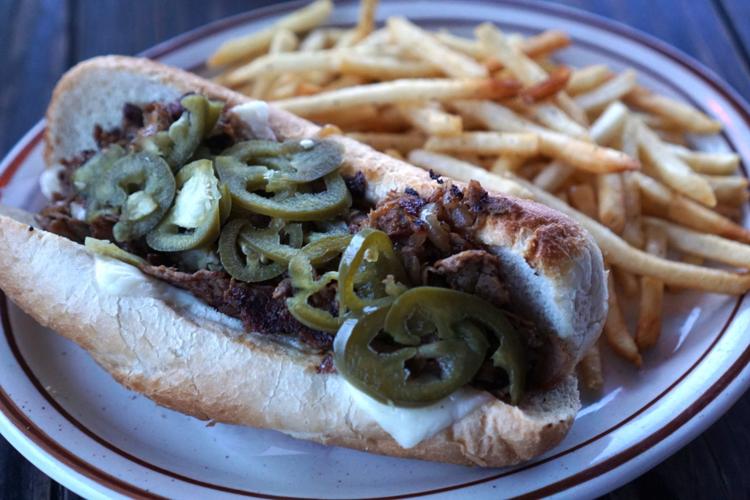 970 Morrison Drive, Charleston. $10.
The menu at this downtown bar and music venue was recently revamped and it's a winner. When I put out a call for good cheesesteaks that I should try, lots of people recommended this one. While I don't prefer any toppings besides onions, the pickled jalapenos on this one were a revelation. They added a touch of heat that enhanced the flavors of the thinly sliced sirloin steak and American cheese. They use rolls from Piantedosi bakery in Massachusetts, and they live up to the challenge, providing a flavorful, stable base for all the goo and grease.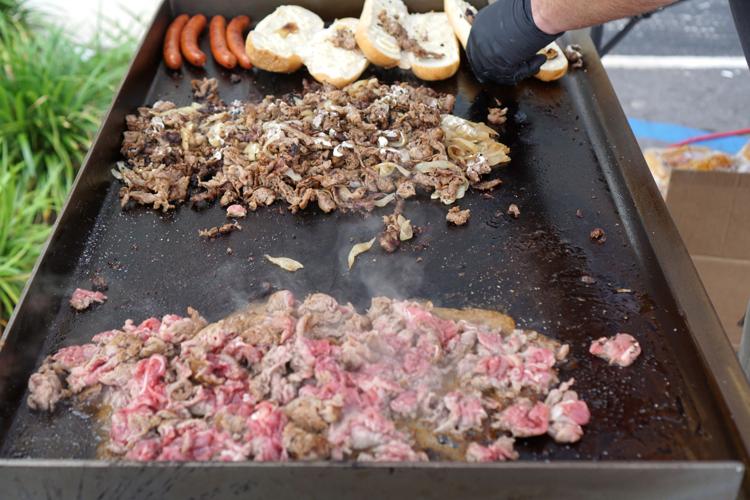 Pop-up, various locations. $9.
These guys come from up north and specialize in foods they miss from home. We're talking meatball sandwiches and cheesesteaks. They also make cheese sauce, called "whiz" in Philadelphia, using Tillamook cheddar. While watching them cook this on a flattop grill set up under a tent in front of Graft wine shop on King Street, I was skeptical. The meat looked too thick and whiz wasn't my preferred cheese. But when I bit into the sandwich, the bread, meat and cheese melded into a delicious bite and won me over.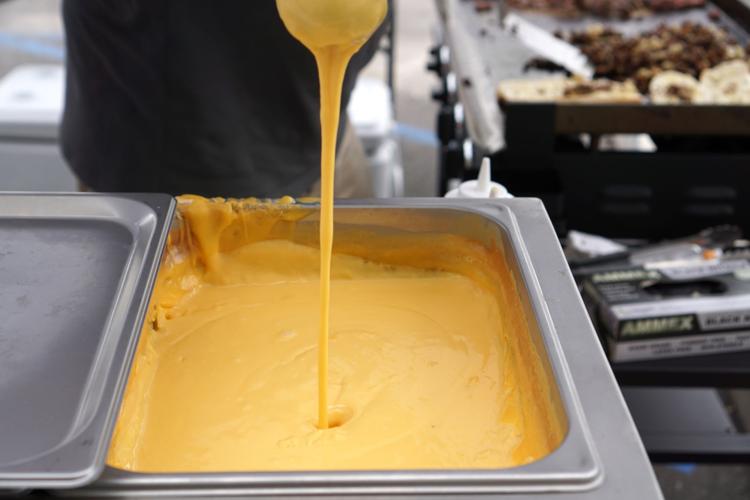 2008 Magwood Drive, West Ashley. $6.50.
This food truck is permanently parked in front of the Home Depot and boasts a cheesesteak that's worth seeking out. And it's a deal too at $6.50. Co-owner and operator Matt Chaplin is from Hollywood, S.C., of all places but he's a trained chef with an Italian mother and a love of Italian sausage, which is the specialty of the truck (hence the name). The cheesesteak is what you want it to be, made with shaved ribeye, American cheese and served on an Amoroso roll. Chaplin prefers the way American cheese melds with the meat, and I have to agree with that.